The UploadVR Summer Showcase drew in thousands of viewers across our own site and IGN, with more than 60 videos spotlighting new and future VR and mixed reality content from indies and large studios alike.
In case you missed it, here's a summary of some of the biggest announcements included in the event:
Showcase Humble Bundle
First off, we surprised our audience with the UploadVR Summer Showcase Humble Bundle which offers a huge discount on some incredible PC VR games. You can pick up just two games for at least $12 or up to seven for $25, with The Walking Dead Saints & Sinners - Chapter 2: Retribution included in the full package.
As of this writing, more than 8,000 bundles have been sold.
New Games & Updates
I Expect You To Die 3: Cog In The Machine from Schell Games revealed the full opening sequence for its upcoming sequel.
Arashi: Castles of Sin - Final Cut remasters the stealth title for PC VR, PSVR 2 and Quest this fall.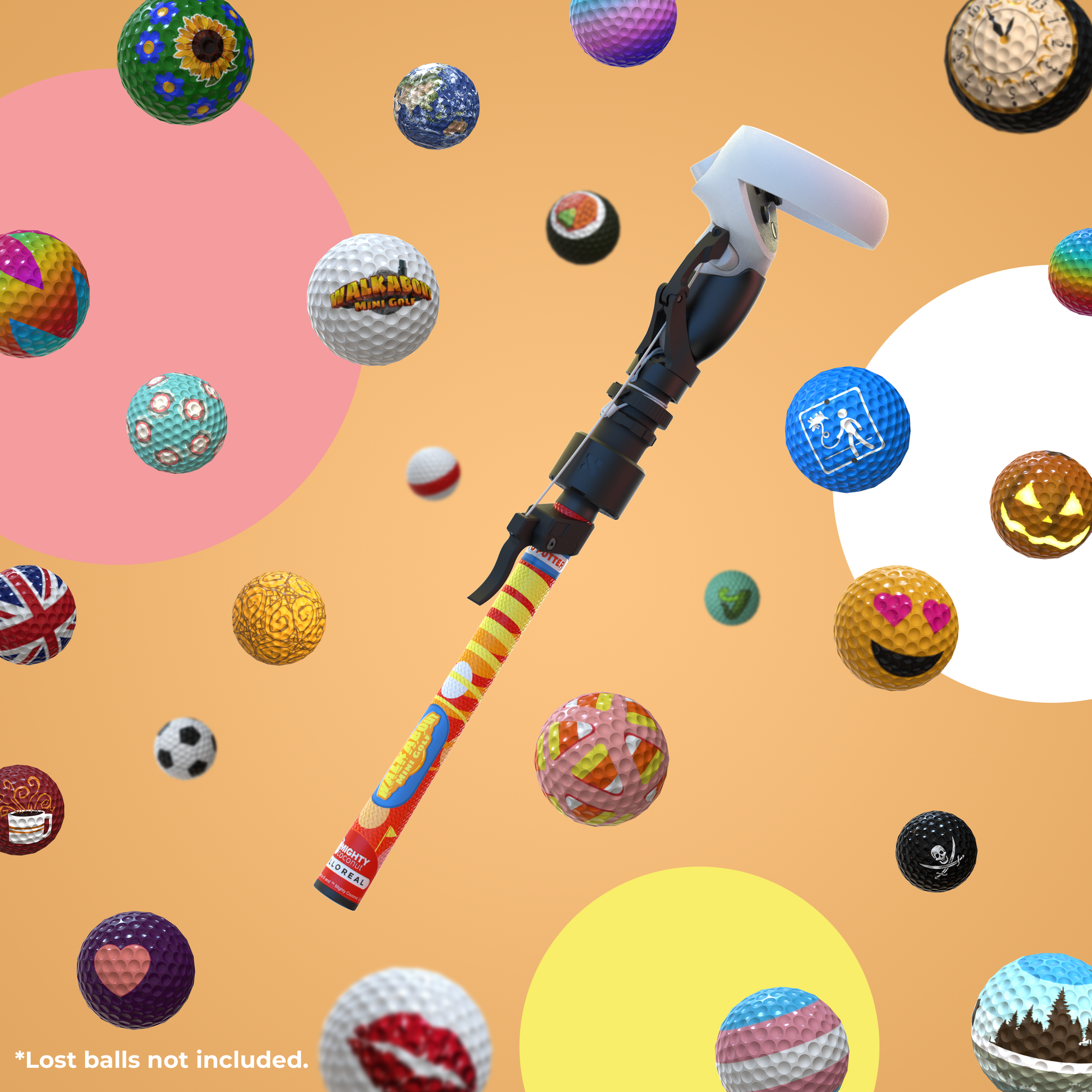 Walkabout Mini Golf is building a putter accessory in partnership with HelloReal, bringing all its DLC content to Pico headsets, and has a special kitten hunt planned in partnership with Exploding Kittens for its next course Laser Lair.
Shootout is an upcoming team shooter with a cool interchangeable weapon system heading toward a broader testing release.
Joy Way released a trio of trailers for Dead Hook, Stack, and STRIDE: Fates.
CoasterMania's mixed reality update will turn your living room into a theme park on Quest.
Tin Hearts is coming to Quest 2 and PlayStation VR2 more than five years after it launched on Vive and Rift.
Toss! flings its way onto Quest, PSVR 2 and PC VR on September 7.
Mindset sees you solving puzzles with hand tracking as you unravel mysteries of the past later this month on Quest.
VoxSys is a new co-op arena shooter where you fight to become Intergalactic Champion, available later this year on Quest 2 and PC VR.
We Are One received a free 'Ghost Replay Update' letting you record your prior attempts on Quest and Steam.
Multiplayer shooter Vail is coming to Quest 2 with open testing starting summer 2023.
MADiSOn VR looks utterly terrifying on PSVR 2 and PC VR.
VR platformer Outta Hand was a highlight of the Showcase with an announcement trailer confirming it is coming to Quest later this year.
Barbaria is grunting its way onto PlayStation VR2 this summer.
Inverse pits Agents against the Nul in a 4v1 asymmetrical survival horror that's available now in early access on Quest.
Gazzlers is dropping co-op while in an "on-rails arcade shooter that features a roguelite-inspired encounter system" coming later this year.
A game called Throwback mixes elements of Paperboy, ProSkater and Road Rash with a '90s retro-futuristic twist coming soon in Steam Early Access.
Pixel Ripped 1978 just launched and the release day trailer in the UploadVR Showcase showed the incredible vibe of this latest sequel.
Floor Plan 2 is getting a hefty 'Backside Story' expansion arriving this month as a free update on Quest and PC VR.
B99 Overclocked is an enhanced version of this first-person shooter roguelike arriving this month on PSVR 2.
Espire 2 is getting new mixed reality missions in a free update later this year.
Drums Rock is leaving Early Access on Steam and its official launch update includes support for custom songs.
Dyschronia: Chronos Alternate - Episode 3 wraps up MyDearest's trilogy with 'End of Hallucinations', releasing on Quest 2 and PSVR 2.
We had exclusive new footage of Crossfire: Sierra Squad's upcoming "Realism Mode".
Retropolis 2: Never Say Goodbye brings a new point-and-click adventure to VR available now in early access via Quest App Lab.
Budget Cuts Ultimate is bringing its two-in-one recut to PC VR this September.
No More Rainbows revealed new features and post-launch updates coming to Steam and Quest 2.
Real VR Fishing's new Eastern United States DLC pack is available this September on Quest and Pico.
Battle Bows offers a colorful co-op castle defense game arriving next month on Quest & PC VR.
Final Fury debuted a new trailer at the Upload VR Summer Showcase announcing that a closed beta is on the way.
Yupitergrad 2: The Lost Station arrives on Quest 2, PC VR and HTC Vive XR Elite this July.
---
Thanks so much to all the developers for participating in this Showcase and we're already getting started planning for the next one. As always, please email tips@uploadvr.com if you have any updates about a VR game you want us to know about.