Espire 2 is getting new mixed reality missions in a free update later this year.
A trailer for the new missions debuted during our UploadVR Summer Showcase 2023, giving a look at how you'll be to able to transform your own space into a stealth playground in Espire 2. Here's the rundown from developers Digital Lode:
Espire MR is a series of Stealth missions that grow to your playspace; be it a small room or a whole floor of your house! Guards hide behind desks, tripmines move along walls, weapons and items sit on benches and shelves and large virtual 'roller doors' sit on your real worlds - revealing a virtual world beyond.
The mixed reality missions will arrive in a new game mode later this year, with support for Quest 3, Quest 2 and Quest Pro. That said, Digital Lode tells UploadVR that these mixed reality missions have been "primarily designed for Quest 3" but will nonetheless be supported on the other two headsets.
Digital Lode also stresses that "everything about Espire MR is procedural," meaning that the missions will adjust to work within your own environment, taking advantage of Meta's Reality APIs to understand the space. The missions themselves are hand-crafted, but the placement of the items, threats and objects are all procedurally spread across your environment by the game.
Digital Lode says that small spaces are supported, but the mode also supports multiple rooms of a house. "Our approach has been to design a series of missions specifically for small play spaces where floorspace is limited, and a series of missions that require at least 2 rooms. The outcome: missions that are deliberately focused and optimized for their intended playspaces."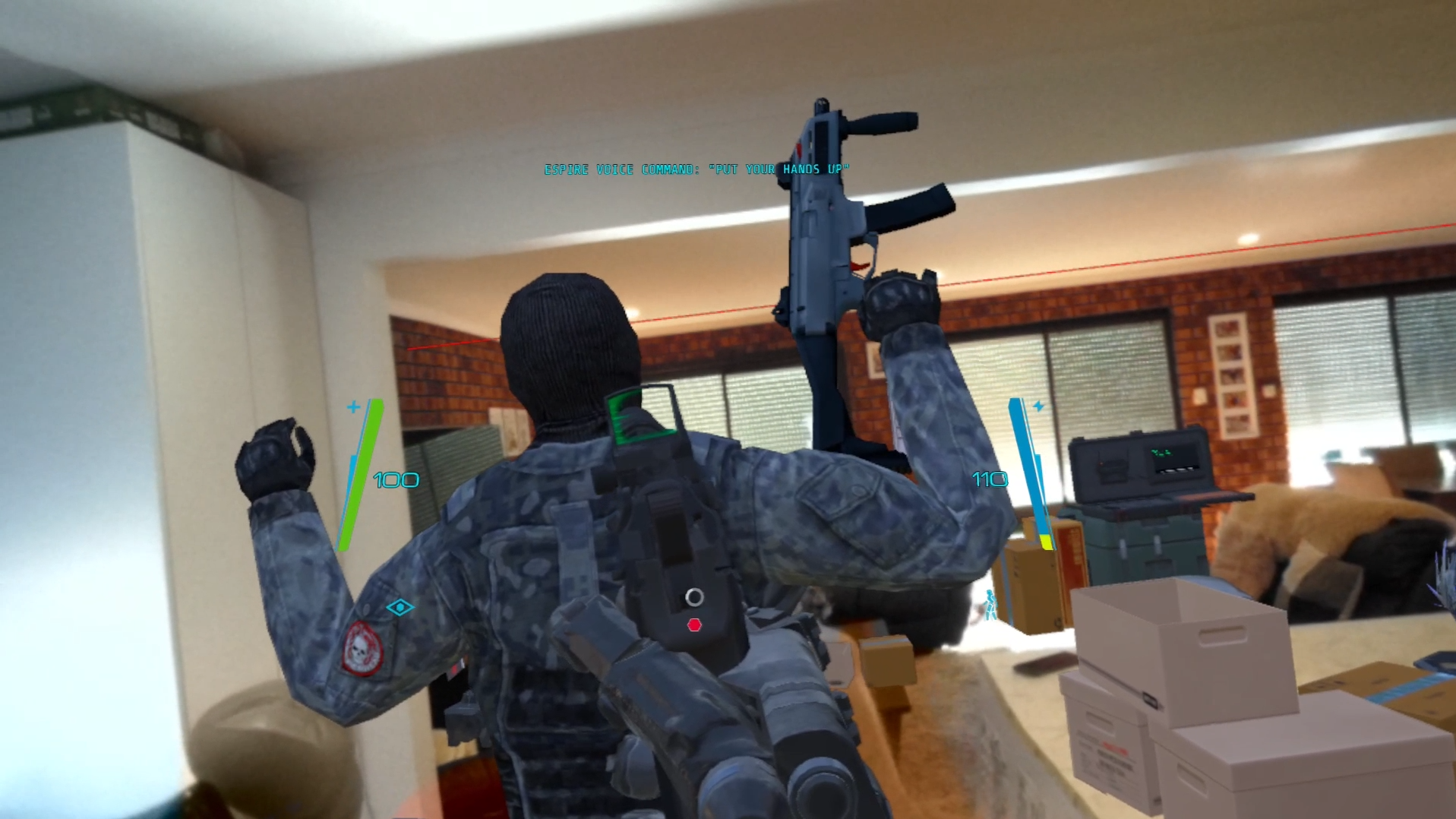 Quest 3 Performance Improvements
In the same update later this year, Espire 2 will receive a game-wide update that includes a "significant visual uplift ... to take advantage of increased power on the Quest 3." This will include "volumetric fog, atmospheric particles, and more detailed materials, and textures."
Digital Lode also notes that the update will see Espire 2 updated to the latest version of Unreal Engine ('4.27plus'), which will mean "many other performance improvements" for the game generally.