Looking for new VR games in October 2023? As always, we're rounding up our latest monthly highlights.
September was a busy month for VR. We reviewed Outta Hand, Behind The Frame VR, Toss!, Dungeons of Eternity and Hellsweeper, published our Gamescom 2023 impressions and also previewed Inverse, Ghostbusters: Rise of the Ghost Lord, Resident Evil 4 Remake's VR Mode, Project Wingman - Frontline 59, Soul Covenant and more. That's before getting into the hefty C-Smash VRS update and Brazen Blaze announcing alpha playtests.
However, October easily stands out as one of 2023's biggest months for VR gaming with Quest 3 launching on October 10. Meta Connect 2023 revealed considerably more about the new headset and showcased various VR and MR games. Don't expect any immediate exclusives but many games will receive Quest 3 enhancements, so we're also highlighting big updates dropping this month.
This list will be regularly updated as more confirmations come through, so keep this page bookmarked. For now, here are all the big upcoming VR games reaching Quest, PC VR, PSVR 2 and Pico 4 in October 2023.
---
Pixel Ripped 1995 - October 3 (PSVR 2)
Previously released on most major VR platforms, Pixel Ripped 1995 is the second entry in ARVORE's series and this port closely follows June's Pixel Ripped 1978 launch. Inspired by 16/32-bit gaming, 1995 on PSVR 2 includes headset rumble, adaptive triggers support and 120fps performance. There's also a free cross-buy upgrade if you own the PSVR version.
---
Project Wingman: Frontline 59 - October 3 (PSVR 2)
Initially released three years ago, Humble Games brings its Top Gun-inspired aerial dogfighter Project Wingman back once more with the new Frontline 59 campaign. However, despite the original game featuring full PC VR support, Project Wingman is flatscreen only on PS5 and only the six Frontline 59 missions support PSVR 2.
---
Waltz of the Wizard - October 3 (PSVR 2)
Developed by Aldin, Waltz of the Wizard is an older experience we previously called one of the best Quest hand tracking games. Offering a Sorcerer's Apprentice-style workshop in VR, it's now coming to PSVR 2 without hand tracking but with asymmetric local co-op and a new voice interaction system.
---
Dungeons Of Eternity - October 5 (Quest)
Developed by Othergate, Dungeons of Eternity is a VR co-op fantasy action RPG that's playable solo or with up to three players in co-op. Tasked with overcoming hundreds of randomly generated chambers to secure treasure, we had strong praise in our ongoing review-in-progress.
---
Ghost Signal: A Stellaris Game - October 5 (PC VR, PSVR 2)
Previously available on Quest 2 and Pico, Ghost Signal: A Stellaris Game is an action roguelite spin-off to the popular grand strategy game by Paradox. Commanding the spaceship Aurora, you're tasked with investigating the eponymous Ghost Signal to uncover an ancient mystery.
---
Red Matter - October 5 (PSVR 2)
Following May's release of Red Matter 2 on PSVR 2, Vertical Robot is now bringing the original sci-fi VR puzzle adventure to Sony's latest headset. Promised Red Matter upgrades include 4K visuals, revamped controls, foveated rendering and 90fps performance with no reprojection.
---
Angry Birds VR: Isle of Pigs - October 10 (PSVR 2)
Angry Birds VR: Isle of Pigs initially launched in 2019. On Sony's latest headset, Resolution Games confirms the PSVR 2 version adds enhanced visuals with "improvements to environments and select 3D models, new visual effects, and refreshed lighting."
---
BAM - October 10 (Quest)
A new MR experience, BAM is a Quest 3 launch game that describes itself as a fast-paced multiplayer title. "Place your tabletop arena where it suits you, scale it, rotate it and puppeteer your character to victory online or local through spatial anchors," confirms a press release.
---
BLINNK and the Vacuum of Space - October 10 (PSVR 2)
Available now on Quest and PC VR, Blinnk and the Vacuum of Space now makes its way to PSVR 2. Developed by Changingday, it's designed for autistic players with no fail state and a focus on "stress-free versions of everyday interactions," tasking you with bringing your boss "the greatest sandwich in the galaxy."
---
First Encounters - October 10 (Quest 3)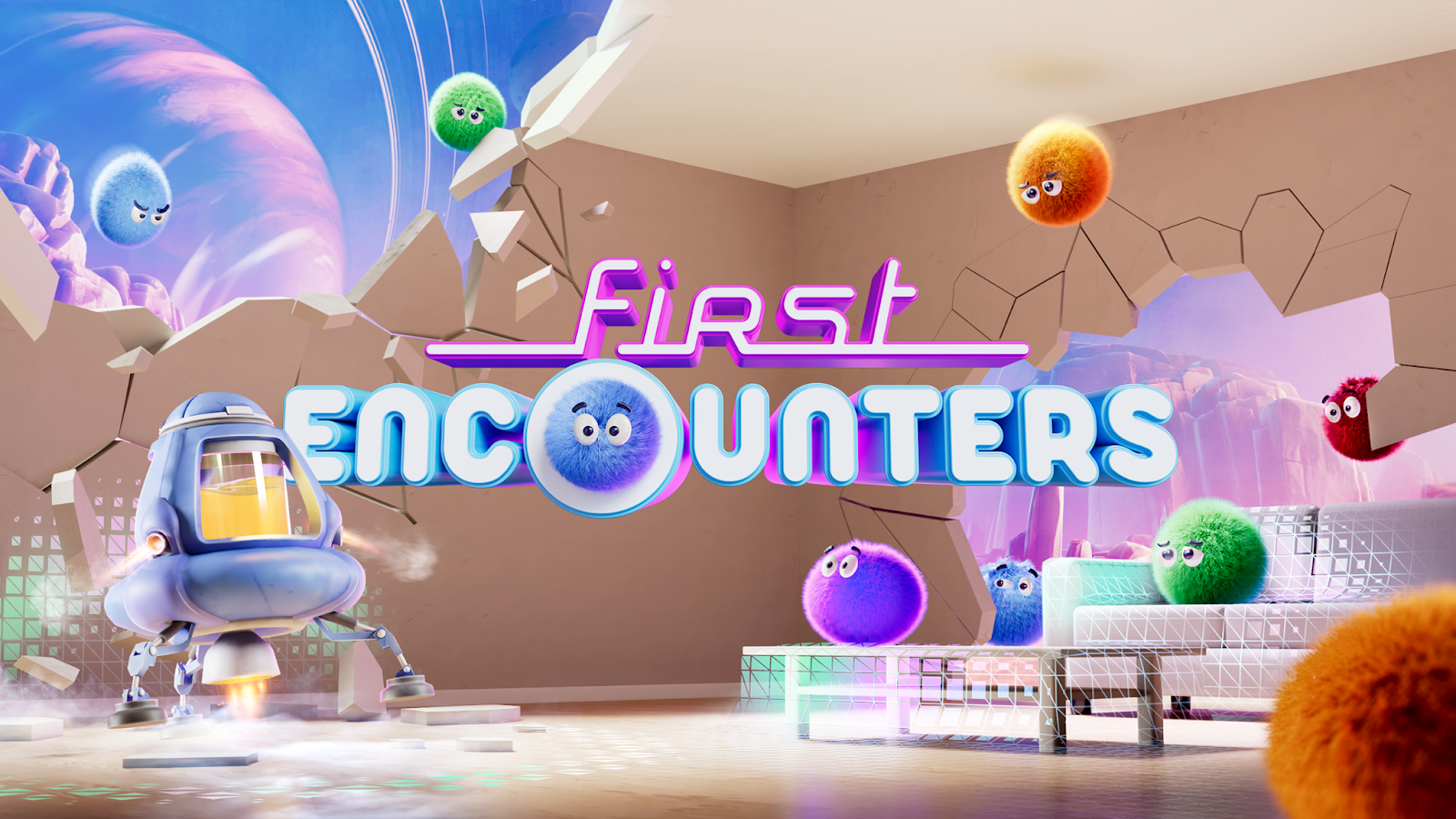 Best described as a free MR tutorial than fully fledged game, First Encounters is only available on Quest 3. Featuring FPS elements while utilizing passthrough, scene understanding and scene anchors, you must break down walls in your real-world environment to find space critters, shooting them to fit them into a rescue ship.
---
PianoVision - October 10 (Quest)
Previously released on App Lab, PianoVision now receives a full release as a Quest 3 launch game. Teaching you how to play Piano through mixed reality with hand-tracking support, this educational app can be aligned with an acoustic piano, keyboard or entirely virtual piano.
---
Puzzling Places - October 10 (Quest)
Puzzling Places is available on most major VR headsets. But for Quest specifically, it's receiving a major update in time for the Quest 3 launch that adds two-player multiplayer and hand tracking support.
---
Genotype - October 12 (Quest)
Developed by Bolverk Games, Genotype takes us to Antarctica in an "escape-the-dungeon" FPS-style action adventure. Investigating the mystery behind an abandoned scientific facility, you're aided by high-tech gloves that can print organisms, using their abilities to take down enemies and solve puzzles.
---
Propagation: Paradise Hotel - October 12 (PSVR 2)
Released on Quest and PC VR in May, Propagation: Paradise Hotel is the survival horror sequel to 2020's Propagation VR. Trapped inside the zombie-ridden Paradise Hotel, you play as Emily in her search to find her twin sister, Ashley. Now coming to PSVR 2 on October 12, you can find out more in our previous review.
---
Samba De Amigo: Virtual Party - October 12 (Quest)
SEGA's iconic rhythm series comes to VR with an adaptation of the flatscreen sequel, Party Central. Featuring over 40 songs with more coming as post-launch DLC, Samba De Amigo: Virtual Party also includes an MR mode where the environments slowly become fully immersive. Back in June, we interviewed producer Shun Nakamura to learn more.
---
Glassbreakers: Champions of Moss - October 14 (PC VR)
Released in early access last month on App Lab, Glassbreakers: Champions of Moss is a MOBA-like real-time battler. After recently introducing its first post-launch champion, Mojo, Polyarc confirmed Glassbreakers would reach SteamVR this month.
---
AVO Escape Space - October 17 (Quest)
Created by Game Cooks, AVO Escape Space is described as a dystopian, story-driven escape-the-room experience set in outer space that sees you striving for freedom from your doomed spaceship. That arrives this month on App Lab.
---
Mythic Realms - October 17 (Quest)
Developed by Petricore Games, Mythic Realms is a mixed reality that transforms your room into an epic fantasy RPG experience. Arriving this month in early access via App Lab, this sees you battling monsters and gathering resources to build your VR kingdom.
---
Tennis on Court - October 17 (PSVR 2)
Tennis On-Court is a first-person sim supporting arcade and realistic gameplay modes. Developed by Decathlon Games, it's playable in 1v1 or 2v2 matches online or against AI, also offering five training modes to practice between. It's also out now on Quest App Lab.
---
Snow Wars - October 19 (Quest)
Snow Wars is looking to deliver a ligher take on the shooter genre. Developed by Actum Games, it's replacing guns for snow ball fights across this winter wonderland with up to eight players per match, launching with four gameplay modes and four maps.
---
Sushi Ben - October 19 (Quest)
Developed by Big Brane Studios, Sushi Ben is a narrative adventure game presented through 3D manga panels with full Japanese voice acting. You're tasked with convincing locals to visit your favorite sushi restaurant and save it from going out of business. While October's launch is Quest only, PSVR, HTC and PC VR versions are soon to come.
---
The 7th Guest VR - October 19 (PC VR, PSVR 2, Quest)
A remake of the CD-ROM horror classic, The 7th Guest VR adapts the original point-and-click adventure into a fully immersive experience. Published by Vertigo Games, it tells the story of the haunted Stauf Mansion and that's coming to most major VR platforms.
---
Dungeon Full Dive - October 23 (PC VR)
Dungeon Full Dive feels more like a tabletop toolset than game, recreating Dungeons & Dragons' 5e. Supporting up to eight players per campaign with crossplay between VR and flatscreen players, you can play with a bird's eye top-down view or from your character's perspective. That's coming to Steam early access with a Quest release arriving later.
---
Ghostbusters: Rise of the Ghost Lord - October 26 (PSVR 2, Quest)
Ghostbusters: Rise of the Ghost Lord is nearly here with unique features for both platforms. On PSVR 2, it utilizes eye tracking, headset haptic feedback, Sense Controller haptics and adaptive trigger support. On Quest, there's an exclusive MR mode briefly seen during Connect 2023. You can read our recent Gamescom preview to learn more.
---
Journey to Foundation - October 26 (Pico, PSVR 2, Quest)
Developed by Archiact, Journey to Foundation is a narrative-focused VR sci-fi adventure. You play as Agent Ward, who possesses unique Mentalic abilities that lets them sense and manipulate the emotions of others. Every choice "carries a consequence and affects your story."
---
Out of Scale: A Kurzgesagt Adventure - October 26 (Quest)
Developed between Schell Games and Kurzgesagt, Out Of Scale is an educational game that adapts the German studio's 2D videos into a VR experience. "players will utilize drones, scanner rays, and a multitude of other lab tools and gadgets to wind their way through several missions," confirms the YouTube description. An MR sandbox mode is also featured.
---
Under Pressure - October 26 (Steam)
Described as a multiplayer playground for pressure washing, Under Pressure beats PowerWash Simulator to release before next month's launch. Arriving on Steam Early Access for free, this features Sketchfab integration that lets you import items into the game to clean them.
Empereur - October 29 (Quest)
Produced by Atlas V and Albyon Studio, Empereur falls somewhere between your typical VR game and a 360° movie. This 40-minute journey puts us inside the head of a father suffering from Aphasia, a condition that significantly impairs your ability to communicate.
---
The Foglands - October 31 (PSVR 2, Quest)
Developed by Well Told Entertainment, The Foglands is described as an "anti-Western atmospheric roguelite." Playing as a runner called Jim, you're tasked with bringing home scavenged goods and fending off the twisted creatures within the Fog. A flatscreen FPS mode is also included on PS5 and a PC VR release will follow at a later date.
---
Quest 3 Upgrades
Meta states that "100+ new and upgraded titles" are coming" to its latest headset and Quest 3 is out now following its October 10 launch. Over 50 of these are upgrades for existing games and many are available now, including big names like Pistol Whip, Population: One and Little Cities. For more details, check out our Quest 3 launch games list below.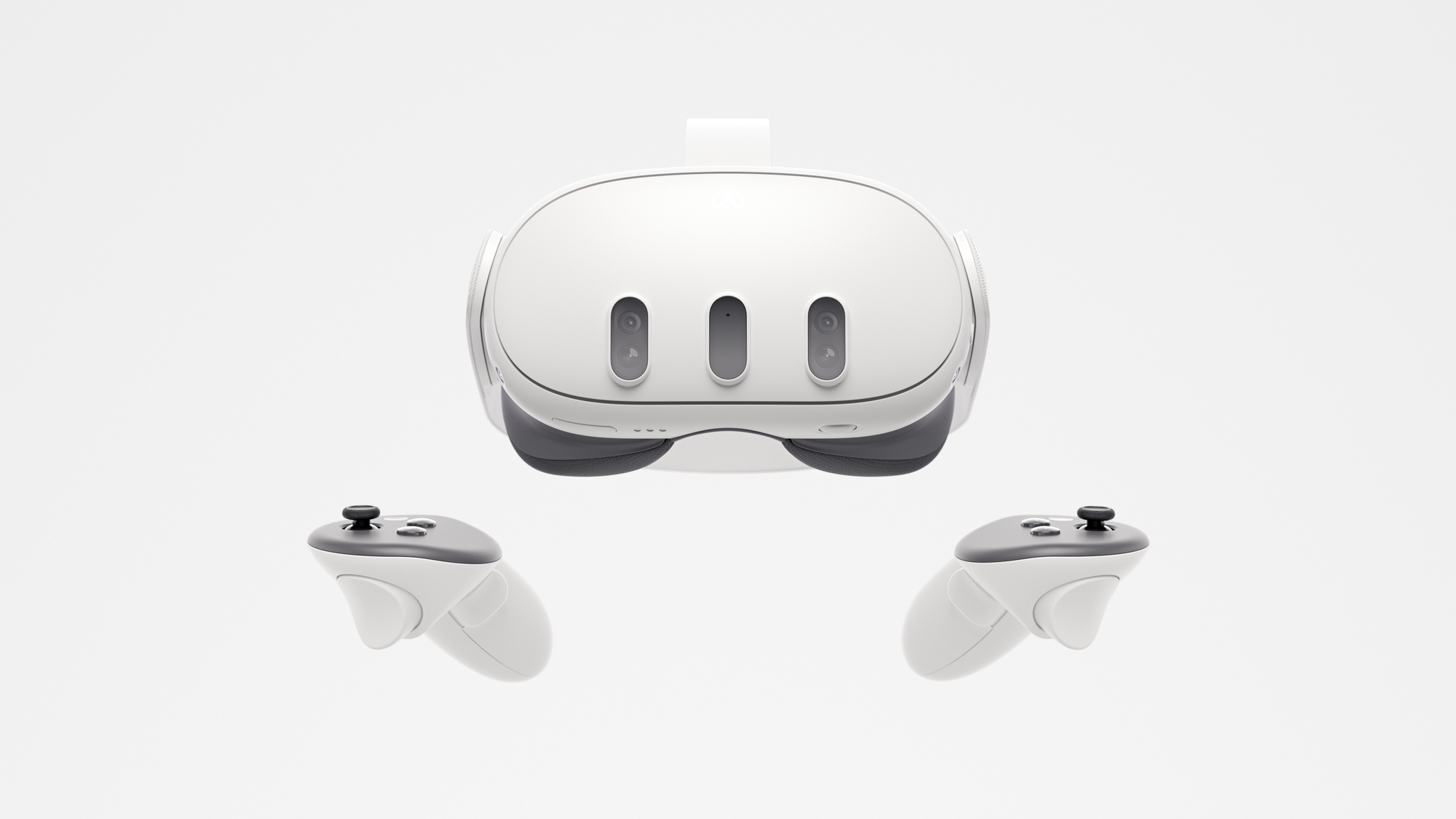 ---
Interested to learn about more upcoming VR games? Check out our full list below, which covers upcoming Quest 2, PC VR and PSVR 2 releases across 2023 and beyond: