Glassbreakers: Champions of Moss introduces its first post-launch Champion today on Quest.
Released in early access last month on App Lab, Glassbreakers: Champions of Moss is a MOBA-like real-time battler. Taking a live-service approach to content updates, this upcoming update sees Polyarc's competitive multiplayer game move into open beta on September 26, also adding the next playable character. Known as MJ22 (Mojo), this Forged automation originally built for war really likes hugs.
Mojo's signature 'Free Hugs' ability lets you hook the opposing squad's Champions towards Mojo. It can reach further away as the ability levels up, and also slows the target. This can break enemy formations by manipulating their positions, allowing for tactics like pulling opposing Champions into your base so the Defender Glass can also attack them.
To celebrate the open beta launch, Polyarc is running a 'Quest for the Chest' event from now until October 5th. Introducing a temporary boosted speed for leveling up your weekly chests, this event will see chests contain "extra special rewards" like previously unseen masks and emblems. New Over Time rules are also being introdued, and the level cap will be lifted higher.
Glassbreakers: Champions Of Moss is available now on the Meta Quest platform, with a SteamVR release planned for October. You can read our full impressions from Gamescom 2023 below: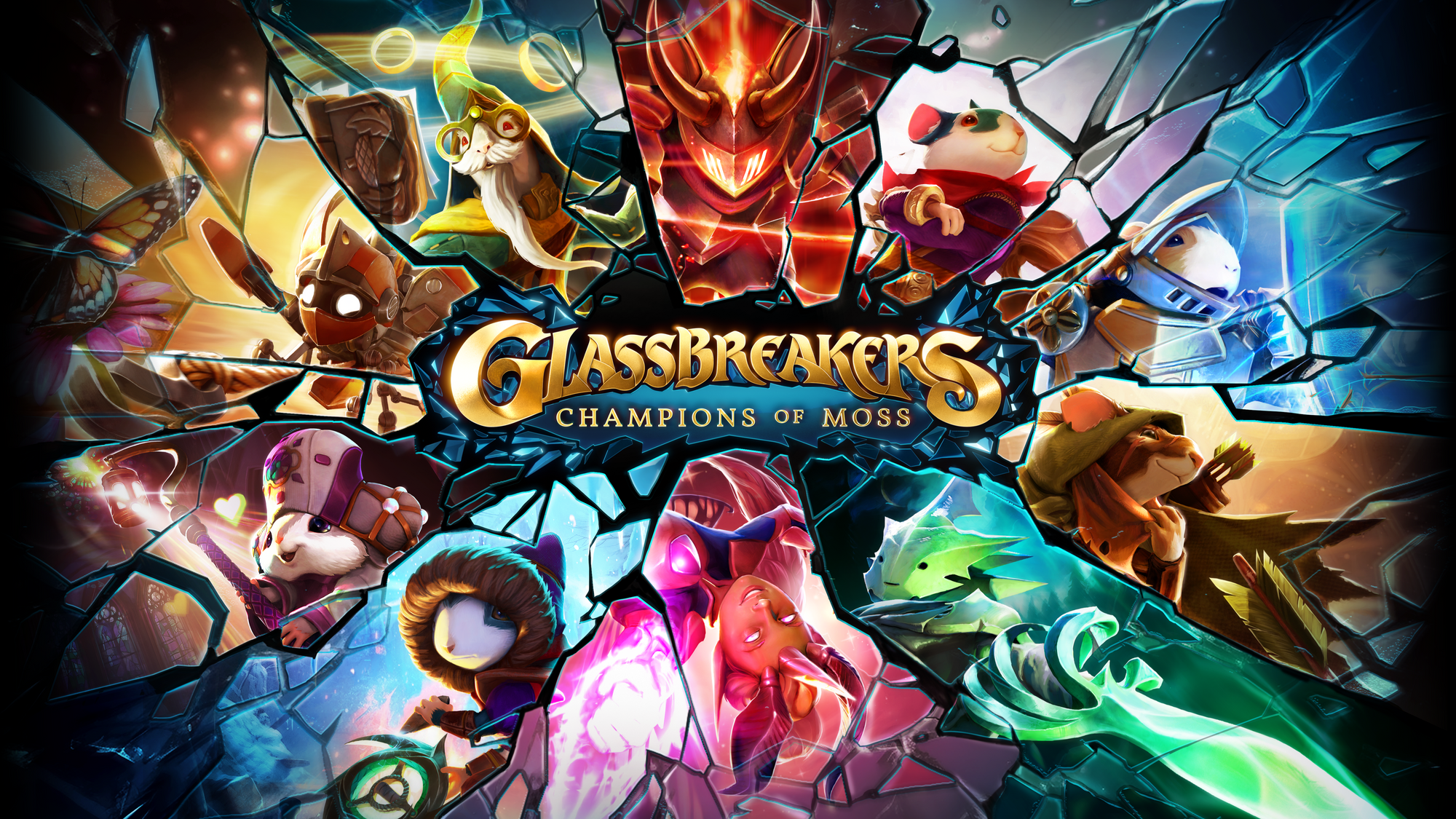 This article, originally published on September 20, was updated on Sept. 26, 2023 to reflect Mojo's release and the new SteamVR release window.