From LEGO Bricktales to Stranger Things, Meta Connect 2023 showcased many promising VR and mixed reality games. Here's what you need to know.
It's no surprise that Meta is pushing mixed reality with Quest 3. Featuring enhanced color passthrough, a more powerful Snapdragon XR2 processor and increased resolution, CEO Mark Zuckerberg made little secret of his current focus. Launching on October 10, Connect showed how numerous Quest games are utilizing MR, either as additional gameplay modes or fully-fledged experiences.
Away from the main event, we discovered Quest 3 won't have exclusive games at launch. Meta is instead emphasizing the cross-generation release slate across Quest 2, Quest Pro and Quest 3. Just remember that on Quest 2, mixed reality passthrough support is limited to black and white output, whereas Pro and Quest 3 both use color at different resolutions.
Numerous games also got brief appearances. That includes Demeo (1:00:39), Laser Dance (1:00:42), Broken Edge (1:00:45), Super Rumble (1:13:25), NFL Pro Era 2 (2:05:17), Racket Club (2:06:13), Knockout League (2:06:15) and more (1:54:34). Xbox Cloud Gaming adds 2D games this December and streaming app Xtadium also prominently featured.
If you're looking to find out more, here's every game announcement from Meta Connect 2023:
---
Assassin's Creed Nexus
Following the recent gameplay trailer and release date reveal, Assassin's Creed Nexus popped up (1:12:12) once more with a few new gameplay clips. Playing as Kassandra in Ancient Greece, Ezio in Renaissance Venice and Connor in the American Revolution, that arrives on November 16.
---
Asgard's Wrath 2
Meta confirmed that Asgard's Wrath 2 will include an MR mode "in which Loki's minions appear from Anomalies that can emerge and open from the walls and ceiling of your room" on Quest Pro and Quest 3. Releasing on December 15, early Quest 3 adopters will receive this for free if you buy the new headset before January 27, 2024. Gameplay footage can be found at 1:11:57, 1:55:54 and 1:52:39.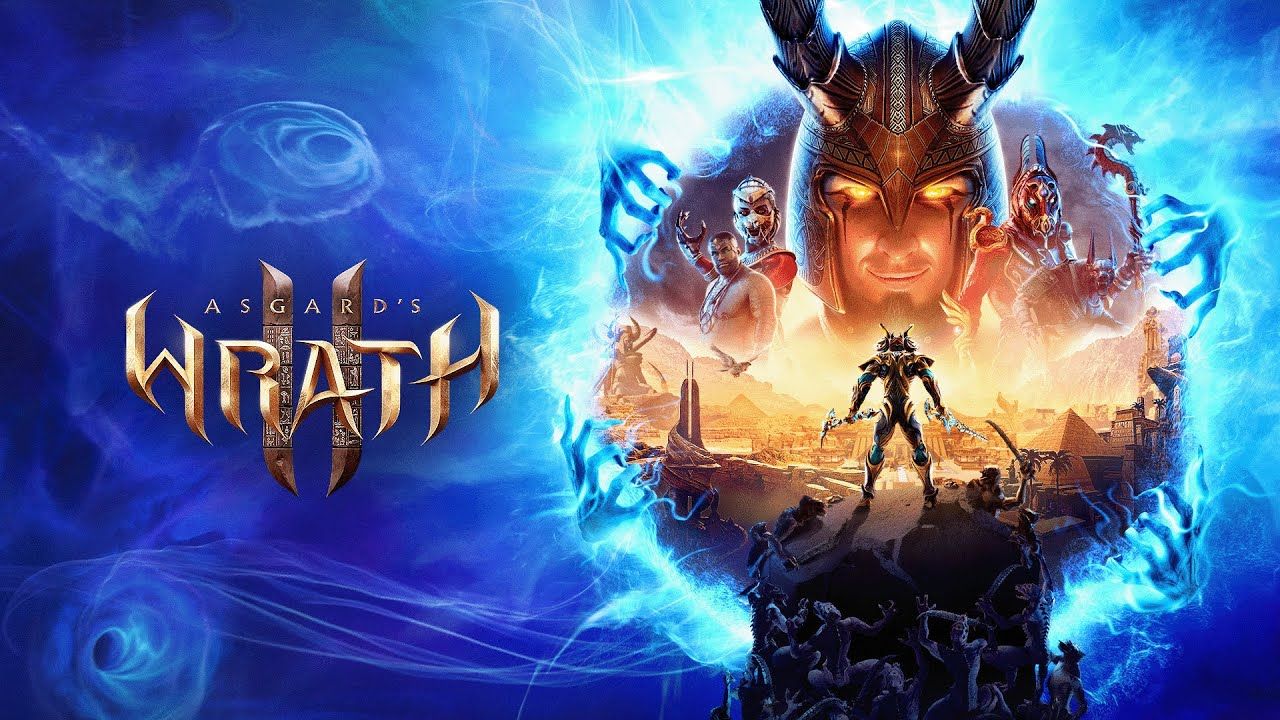 ---
BAM
A brand new MR experience, BAM describes itself as a fast-paced multiplayer game. "Place your tabletop arena where it suits you, scale it, rotate it and puppeteer your character to victory online or local through spatial anchors," confirms a press release. BAM is a Quest 3 launch game, arriving on October 10.
---
First Encounters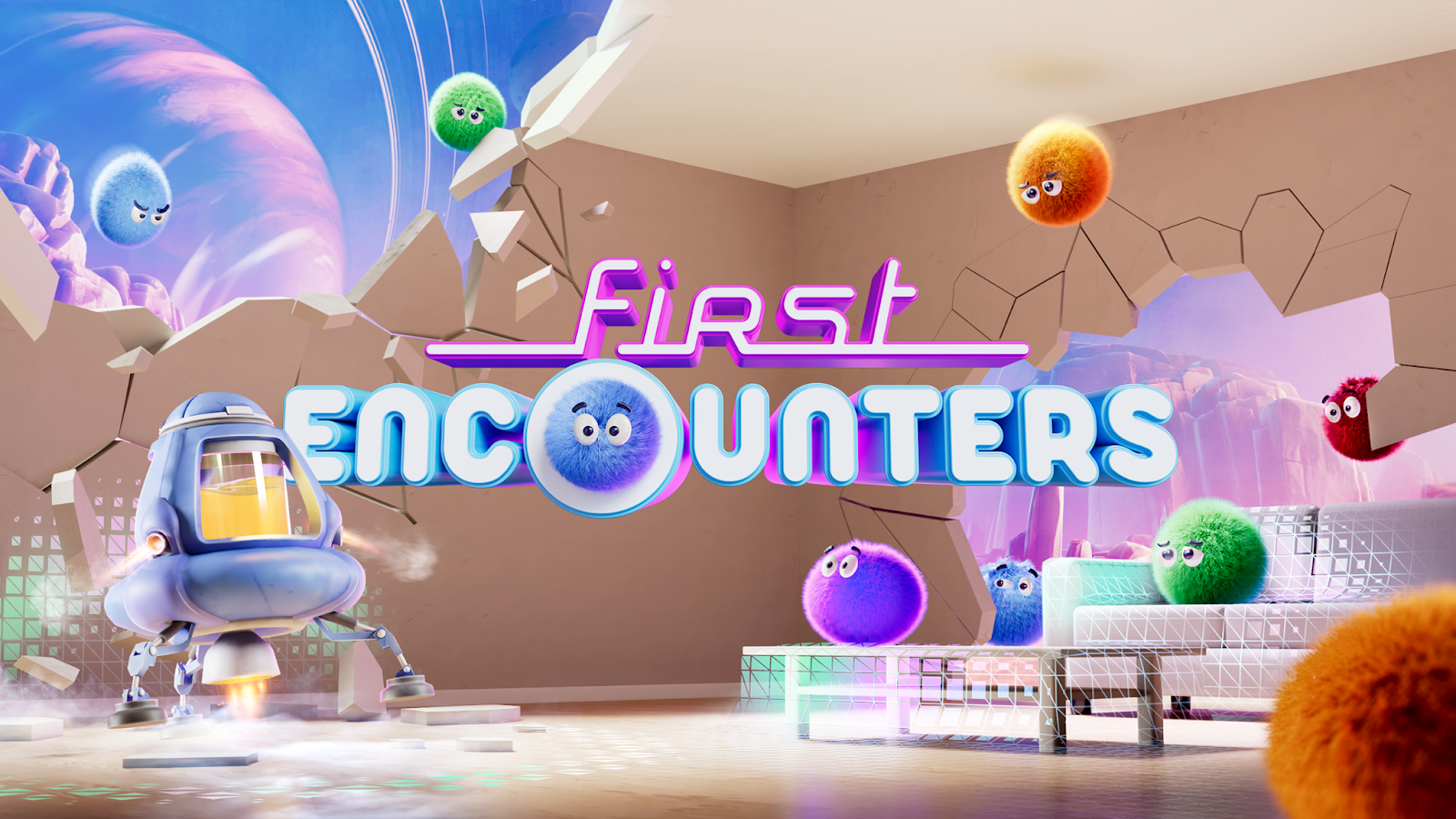 More of an MR tutorial than fully fledged game, First Encounters is a new user experience with FPS elements only available for Quest 3. Utilizing passthrough, scene understanding and scene anchors, you're tasked with breaking down walls in your real-world environment to find space critters, shooting them to fit them into a rescue ship. You can watch that from 1:49:08.
---
FitXR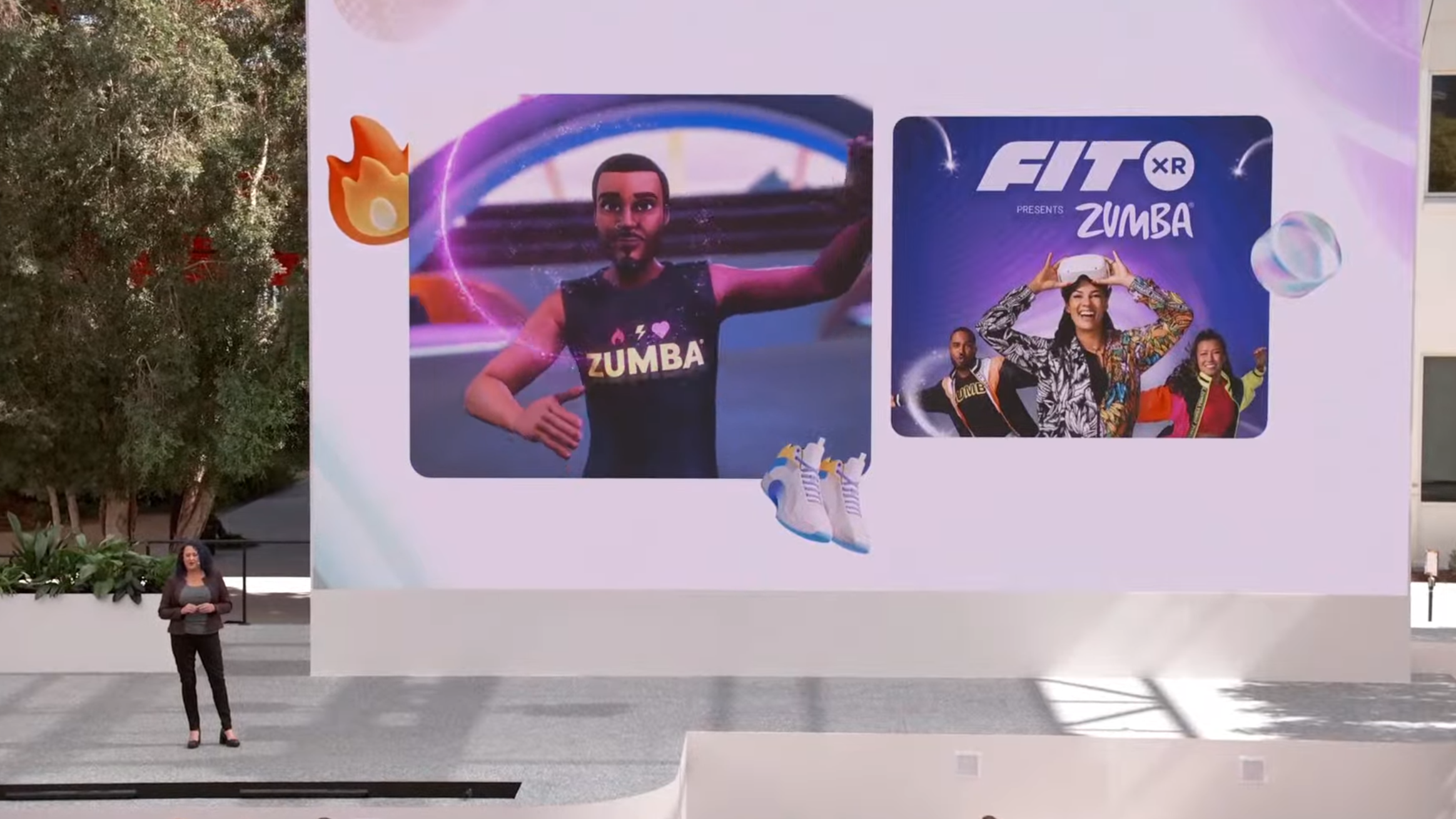 FitXR is introducing Zumba classes to VR. A release date or further details weren't confirmed, though the developer says it's "coming soon". You can watch this briefly at 2:00:42.
---
Ghostbusters: Rise of the Ghost Lord
We've been hearing a lot about Ghostbusters: Rise of the Ghost Lord lately. Arriving next month on PSVR 2 and Quest, Meta's standalone platform is getting an exclusive MR mode.  You can see this briefly in action at 2:04:48, and you can read our recent preview to learn more.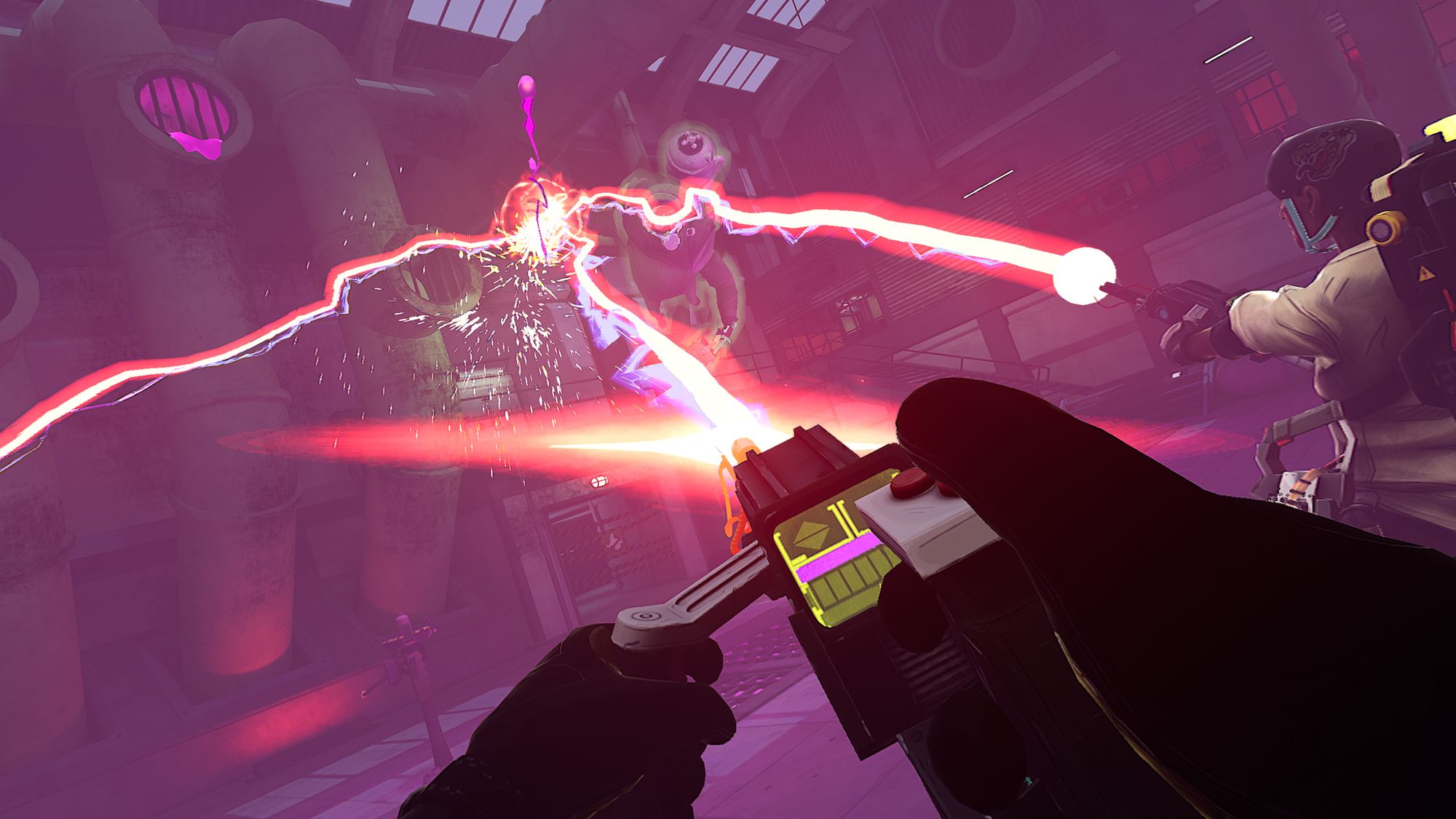 ---
Headspace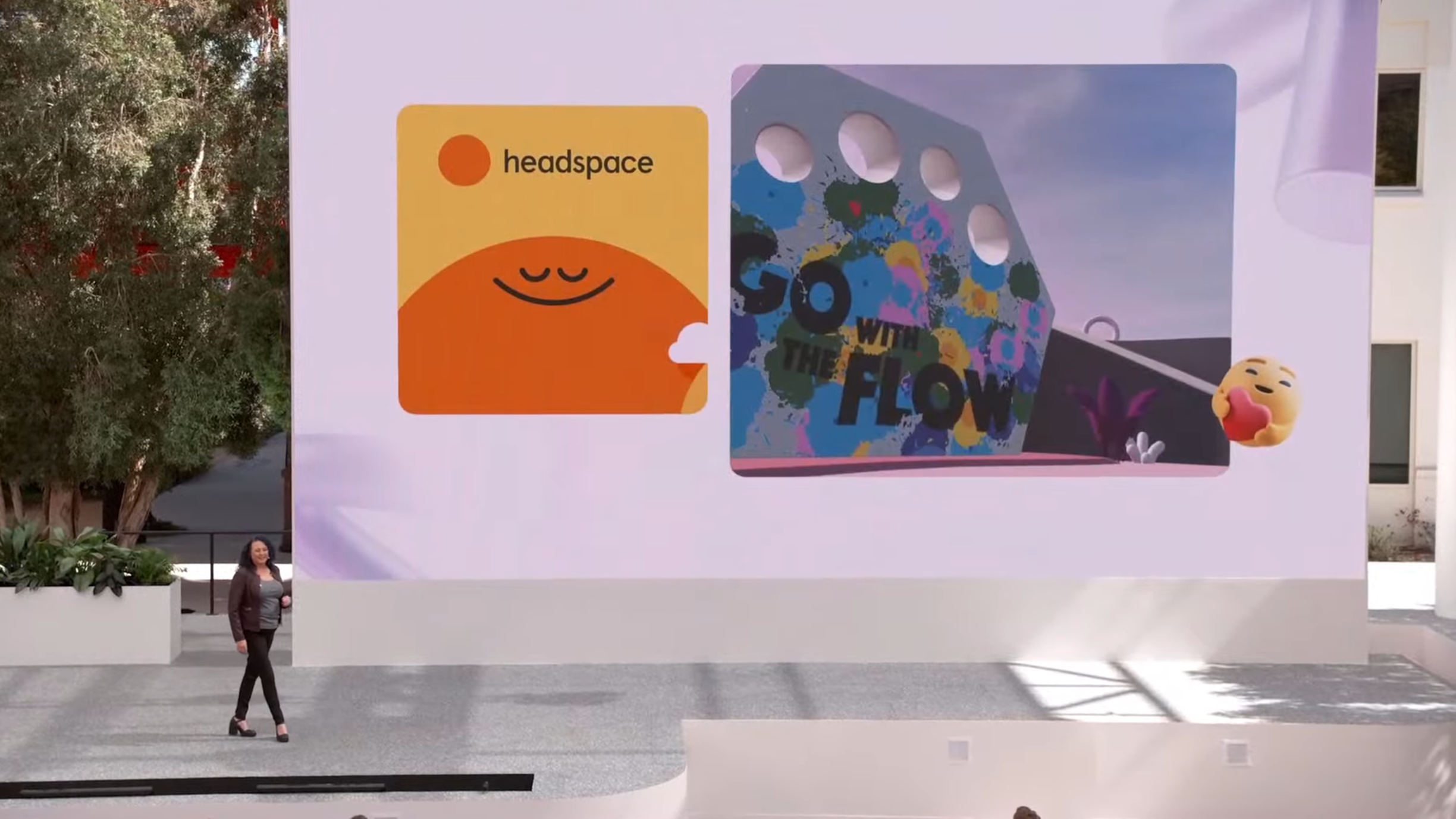 Meta's Head of Developer Relations, Melissa Brown, confirmed (2:00:54) that wellness and mindfulness app Headspace is coming to Quest 3 "soon." However, not much else was disclosed.
---
LEGO Bricktales
Previously released on flatscreeen platforms and mobile, LEGO Bricktales VR is officially coming to Quest 3 as a launch window game. Releasing on December 7th, Bricktales sees you journeying across five LEGO-themed biomes, ranging from sun-drenched deserts to medieval castles. Featuring mixed reality support (1:07:42 and 2:04:51), that lets you place LEGO dioramas on your table.
---
Les Mills Bodycombat
Les Mills Bodycombat has been around for sometime but nearly two years later, the Quest version is receiving MR support and obstacles come through your wall, which can be seen at 1:08:05, 1:52:56 and 1:59:49. The main game is available now, and you can check out our impressions from last year to learn more.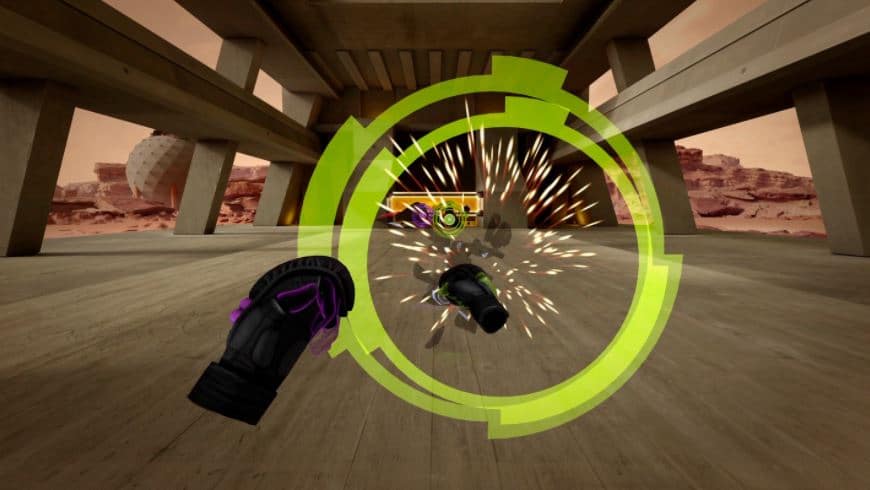 ---
Roblox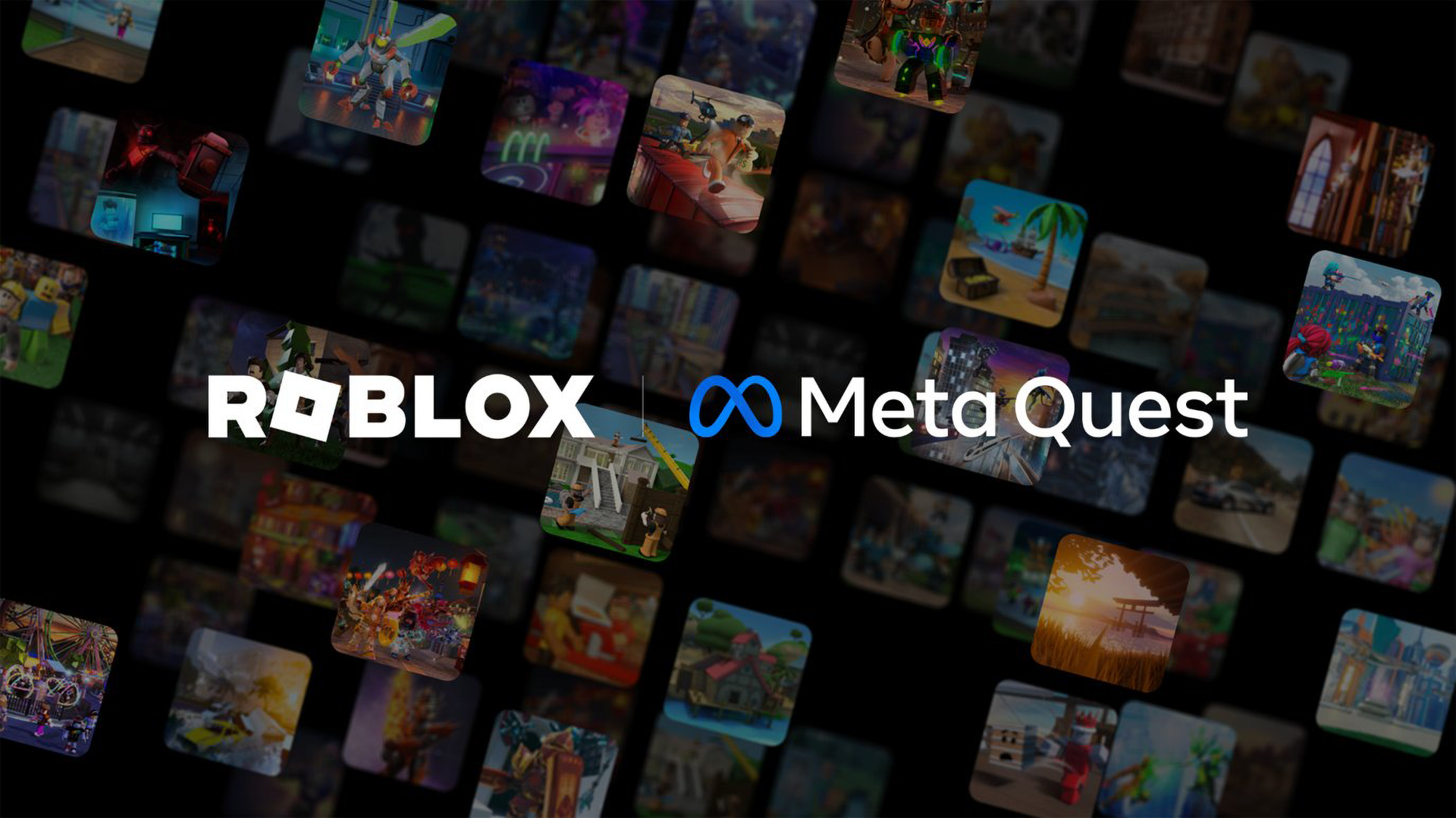 Previously released via App Lab with a Roblox open beta, the popular game creation platform is now available as a full release on the main Quest store.
---
Stranger Things VR
First announced last year, Stranger Things VR by Tender Claws is a psychological horror action game. Playing as the fourth series antagonist, Vecna, the upcoming game sees you fend off monsters and inhabit people's minds. Out on November 30 on Quest, Connect offered a first look (1:08:27 and 1:47:40) at the upcoming MR mode which also supports hand-tracking.
---
Supernatural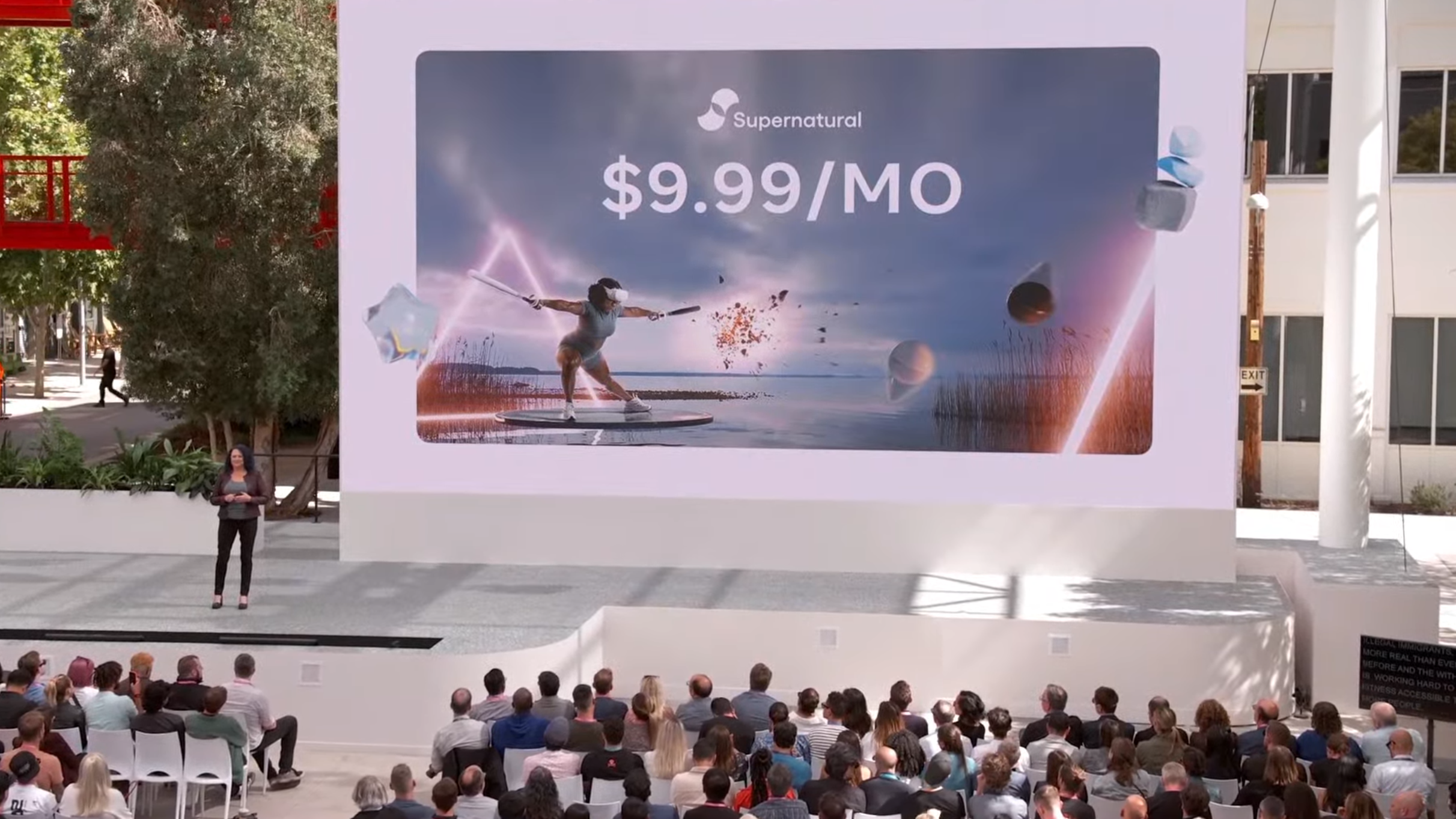 Meta confirmed that Supernatural will receive a significant price cut to its monthly subscription. Previously available for $18 per month, that's being reduced to $10 per month. New footage running off Quest 3 was also shown, which you can see from 2:00:04 onwards.
The Walking Dead: Saints and Sinners Enhanced Edition
Previously announced back in July, The Walking Dead: Saints & Sinners is receiving an enhanced edition on Quest 3 this fall. Today, we got some direct comparison footage between Quest 2 and Quest 3.
---
Wallace and Gromit In The Grand Getaway
Though it only received a brief appearance (2:01:39), Atlas V confirmed that Wallace and Gromit in the Grand Getaway will include a mixed reality game when it arrives later this year. You can check out our recent preview below, and we also interviewed Aardman, No Ghost and Atlas V to learn more.
---
Interested to learn about more upcoming MR and VR games? Check out our full list below, which covers upcoming releases for Quest 3 and other platforms: