Wallace and Gromit in The Grand Getaway marks the duo's first VR adventure, paying homage to A Grand Day Out. Releasing this year on Quest, we spoke with the developers to learn more. Read on for our full interview.
Developed by Aardman, No Ghost and Atlas V, Wallace and Gromit in The Grand Getaway reappeared in June after its announcement last year. With Wallace muddling the dates for their upcoming holiday, the famous duo uses the iconic orange Rocket to make it in time. Predictably, it gets knocked off course and you're soon stranded on Mars.
We went hands-on with the Grand Getaway during its world premiere at Venice Immersive in Italy. We'll publish our impressions soon but in the weeks prior, we also interviewed these three teams to learn more through an email-based Q&A session.
Beginning with The Grand Getaway's development history, Finbar Hawkins, Aardman's director and writer, tells me the idea came from a meeting with No Ghost. He explains the studio was looking to develop "high level" concepts with Atlas V, advising Meta wanted to commission an established IP.
"After the success of Madrid Noir, [Atlas V] were keen to find known characters to create a bigger experience as their next project," states Joseph Bell, producer at Aardman, who later confirms Grand Getaway is separate from the upcoming film. With the Mars idea settled, Hawkins worked on the broad scenario with fellow Aardman director Bram Ttwheam, also joined by Merlin Crossingham. Series creator Nick Park helped expand the concept further.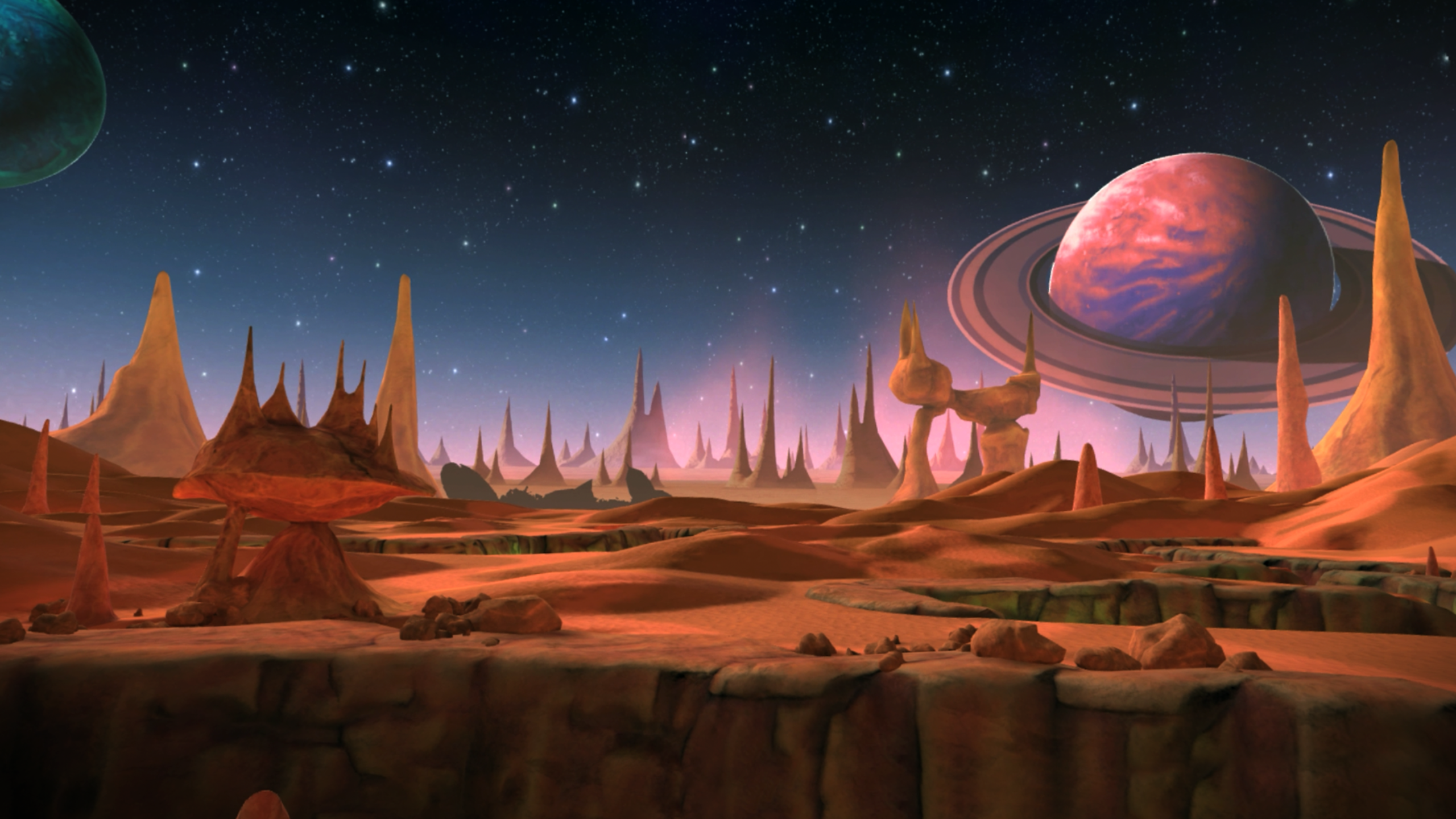 When questioned on the Mars setting, Bell says The Grand Getaway pays homage to A Grand Day Out and compares it with old-fashioned grand adventures. "With VR, we're taking our audiences to a new virtual space. Paralleling that concept by taking our own duo to somewhere less familiar – like they did in the very first film we met them - felt like a strong starting point."
Ttwheam says him and Hawkins were keen to go "full B-Movie" with a Jules Verne-esque vibe. "You can imagine Wallace being inspired to build his rocket having just watched Forbidden Planet," Ttwheam tells me, while Hawkins elaborates.
We could also see early on how exciting these different scenes would be in a VR setting – going from the iconic dining room and Rocket to unknown, eerie places. Bram and I were very keen, being big B-movie geeks, to give this a loving 50s/60s sci-fi movie flair. We felt this fitted particularly well with W&G's old school look, and it connected well with the other films.
With Hawkins and Ttwheam having worked on The Big Fix Up, I asked if the AR project influenced The Grand Getaway's development. Ttwheam calls it "a great introduction to worldbuilding" that made them consider the audience as active story participants.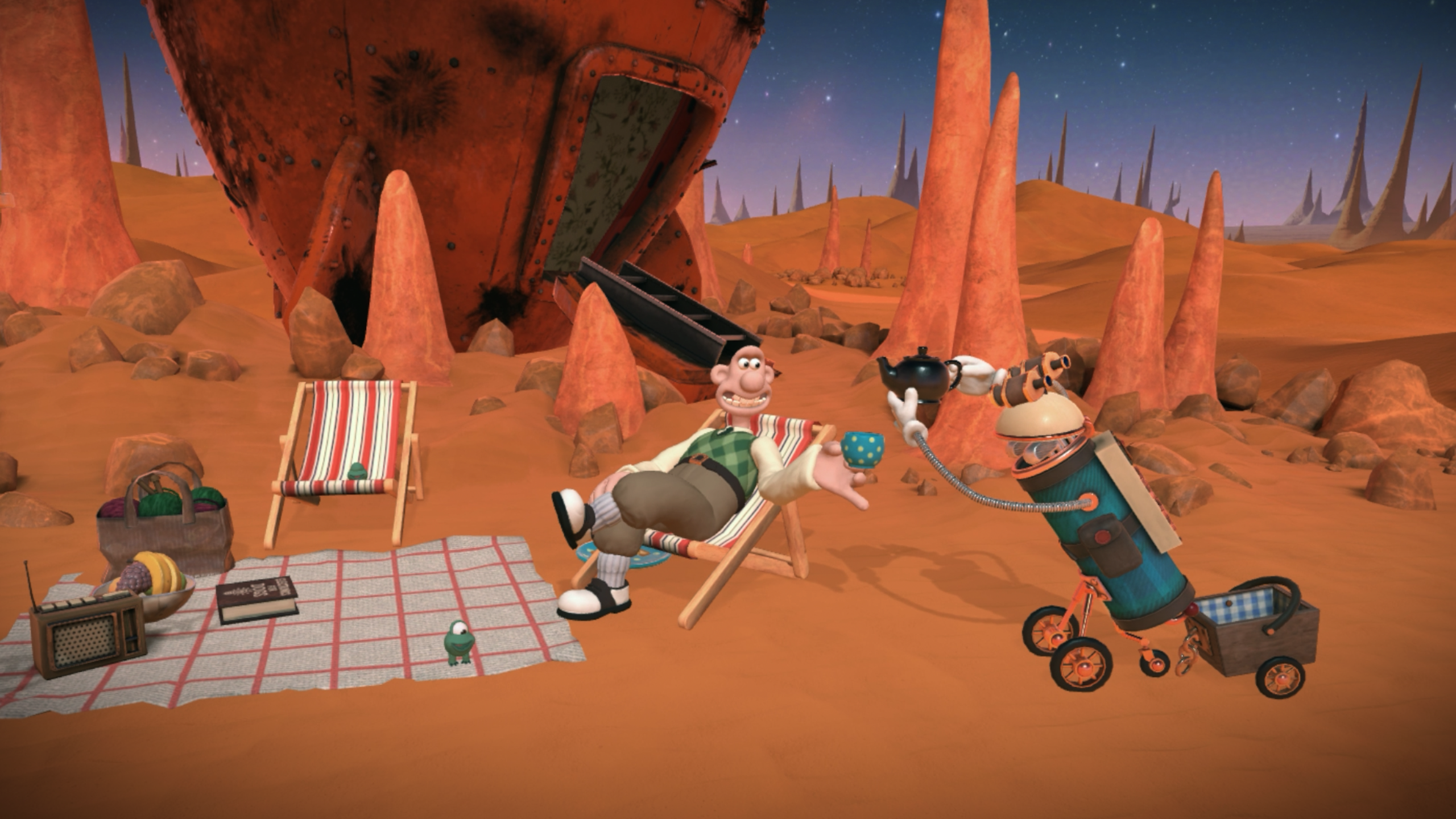 Bell tells me Beryl, an AI bot from the AR game, was also brought back. "She was an early decision because she'd been so useful in The Big Fix Up... we invented Beryl to help the user experience," says Hawkins in an in-person meeting. "We thought that with one character not speaking and the other being a bit of a fool, we're going to need some help here."
But was it difficult adapting the series for VR? Not necessarily. Bell calls VR "an asset" when finding humor opportunities that complement the script. "Wallace & Gromit inhabit such a well-realized and tactile world. Even on a normal screen, you want to take it all in... Scaling that up so it becomes a world you can step into and properly enjoy exploring makes it a perfect fit."
Hawkins explains both studios found scenes and element interactions in VR gave them freedom. Ttwheam says Wallace and Gromit's established universe gave them lots to draw from. "There are certain rules to the humor that translate very well; if you adhere to them things just work," he responds, referencing the duo's character dynamics.
Gameplay swaps between multiple characters across different chapters. "You'll be doing all the sorts of things you see the guys doing in the films," says No Ghost's Gameplay Director, Lawrence Bennett. "Repairing, launching, tuning and eating crackers of course! There'll be some more mechanical gameplay as well focusing on skill, timing and puzzle solving." Though my demo used controllers, I'm later told hand-tracking controls will be supported at launch.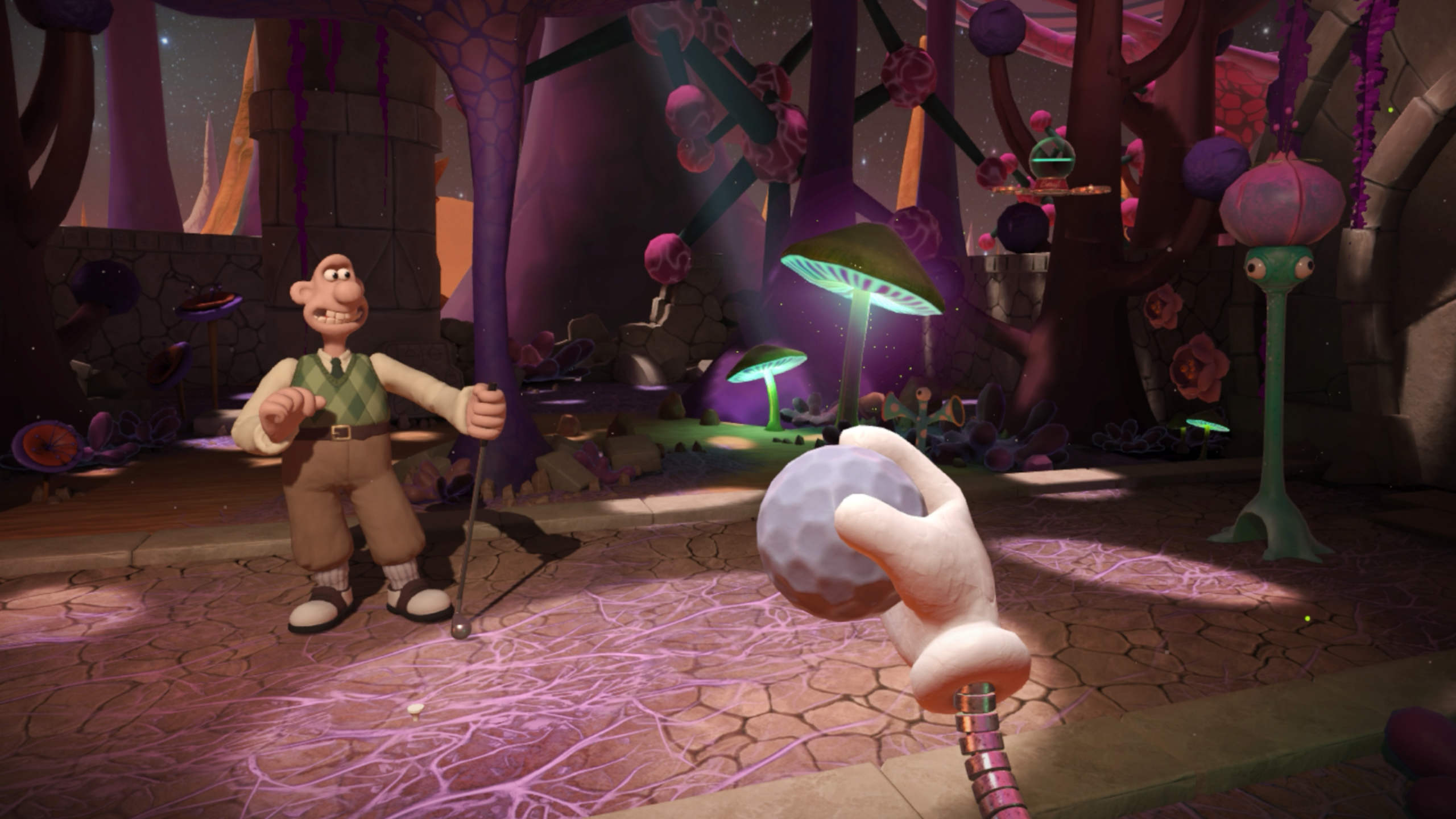 Bennett calls narrative the main focus but says the gameplay must support it, informing me why The Grand Getaway doesn't support free movement. "Exploring the environment is something we always wanted to do, but it's so important that the characters be themselves. When they're in the scene, walking over and waving would've been a big issue," he advises. Hawkins agrees, saying both teams approached this from a filming and staging perspective.
I also queried whether we should expect a shorter experience like Madrid Noir or something more. In the email Q&A, Antoine Cayrol, Atlas V's Co-Founder and the Grand Getaway's executive producer, says it requires "2 to 2.5 hours" and that's split across twelve chapters. As for other platforms, The Grand Getaway won't leave Quest anytime soon but Cayrol states that door isn't completely closed.
Our partnership with Meta was not just financial; they genuinely resonated with our vision for Wallace & Gromit, which made the collaboration even more meaningful... While I can't dive into specifics at the moment, it's safe to say we're always considering how to bring our work to broader audiences. The idea of releasing on other platforms, such as PSVR 2, is certainly something on our radar.
With Quest as the focus, I questioned potential performance boosts on Quest Pro or Quest 3. Cayrol explains the focus is ensuring the best possible experience with Quest 2 but while they don't mention any Pro improvements, playing on Quest 3 offers "improved resolution, finer texture quality, and a smoother overall performance with higher frame rates and reduced load times."
Wallace and Gromit in the Grand Getaway arrives this year exclusively on the Meta Quest platform. We'll bring you our full impressions from Venice Immersive later this week.