Venice Immersive is in Italy this week with dozens of VR and AR projects from around the world being shown. We'll be in attendance and have hands-on reports in the days ahead. What exactly is being shown? We've highlighted below six XR projects at the top of our list to check out.
Running from August 31 until September 9 for the public, Venice Immersive is the returning XR section for this year's Venice International Film Festival, following last year's rebrand. The festival also brought back the 'Venice Immersive World' on VRChat with a Worlds Gallery inside it.
Featuring 43 projects from 25 countries, 28 projects will officially compete in three categories judged by the Venice Immersive Jury panel. They'll select Venice Immersive Grand Prize, Venice Immersive Special Jury Prize and Venice Immersive Achievement Prize. There's a number of notable projects being shown, but Wallace and Gromit in the Grand Getaway might be the most widely known ahead of its release on the Meta Quest platform later this year.
You can find the full Venice Immersive program here. We'll have impressions of some projects in the days ahead, but here are six Venice Immersive experiences we're looking forward to trying:
---
Jim Henson's The Storyteller: The Seven Ravens
Based on Jim Henson's The Storyteller TV series, The Seven Ravens from Felix & Paul Studios brings an AR pop-up book to life with Neil Gaiman narrating.
Enter a realm of enchantment with Jim Henson's The Storyteller: The Seven Ravens, an augmented reality pop-up book that draws from advancements in AR to transport you to the heart of a timeless tale narrated by award-winning author Neil Gaiman. The magic of the fairy tale classic is reimagined through cutting-edge technology, creating a spellbinding experience that transcends traditional storytelling. Captivating visuals and interactive elements merge to bring the story to life.
---
Wallace and Gromit in the Grand Getaway
Co-developed by Aardman and AtlasV, Wallace and Gromit in the Grand Getaway brings the British duo to VR later this year. Here's the official synopsis:
Wallace and Gromit are excitedly preparing for a holiday! Sun, sand, and the chance to test out their latest contraption, Auto-Caddy. But Wallace has his dates mixed up – they have to be on the other side of the country in just half an hour! There's only one thing for it… they'll have to take the Rocket. Under the guidance of BERYL, the pair pack and prepare for take-off. But soon a mishap with the controls sends the team hurtling off course.
---
Complex 7
Created by Fins, Complex 7 brings a sequel to District Roboto through VRChat, and this sci-fi story sees robots and animals coexisting with no humans about.
Embark on a captivating journey through a city frozen in time. In this extraordinary realm, robots and animals harmoniously coexist, their lives unfolding in the absence of humans. As you navigate the bustling streets, a sense of wonder consumes you. Every corner holds a new discovery, every interaction with the mechanical and organic inhabitants reveals a fragment of their intriguing story.
---
Body of Mine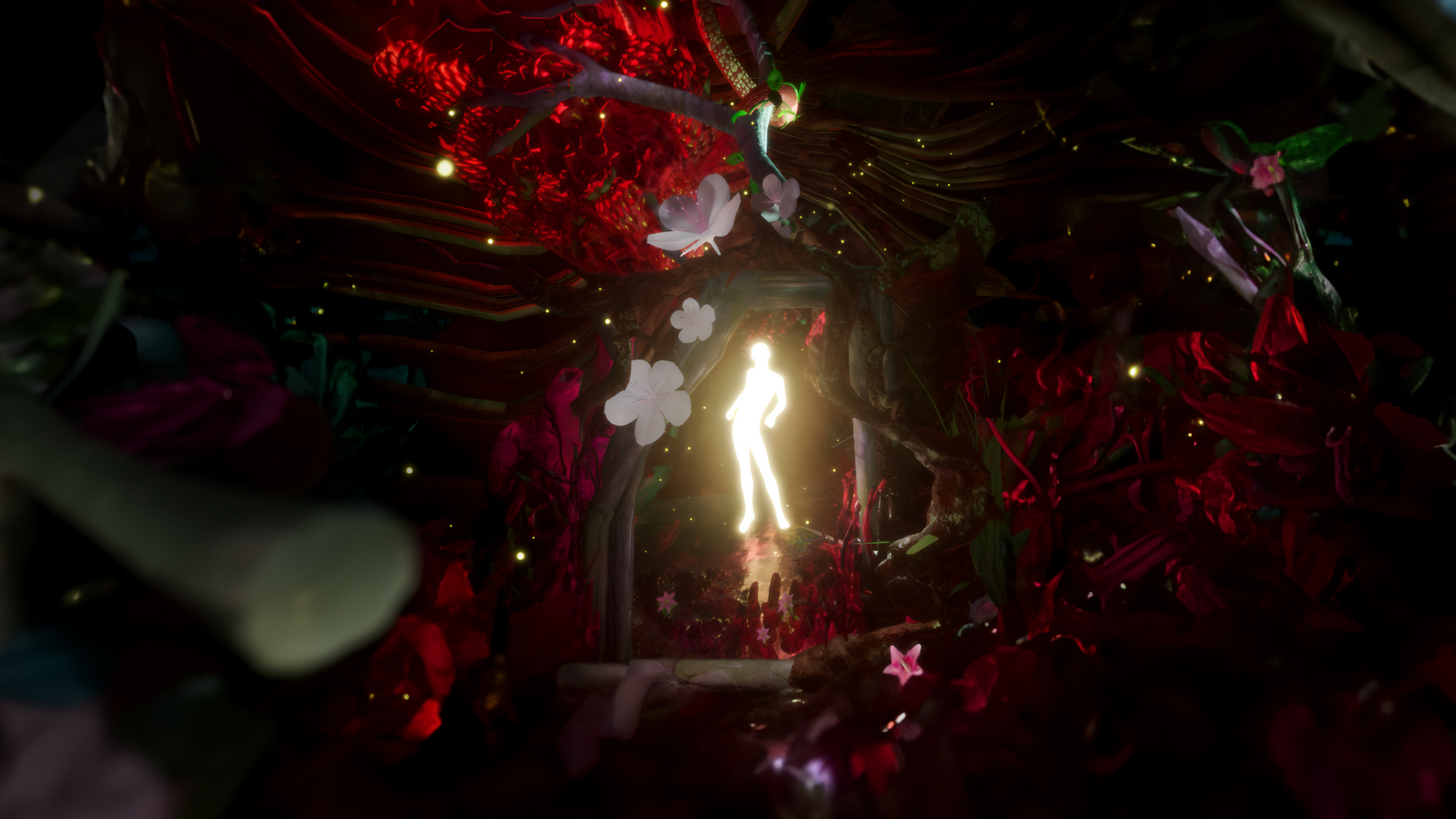 Created by Cameron Kostopoulos, Body of Mine aims to promote empathy for transgender people and a better understanding of gender dysphoria.
Body of Mine is a full-body VR experience that allows you to inhabit the body of another gender, where you can interact with your skin to discover stories and interviews with trans people. Combining body, face, and eye tracking with intimate stories of trans identity, the piece allows you to fully become another person, for an intimate exploration of gender dysphoria and our relationships with our bodies.
---
Emperor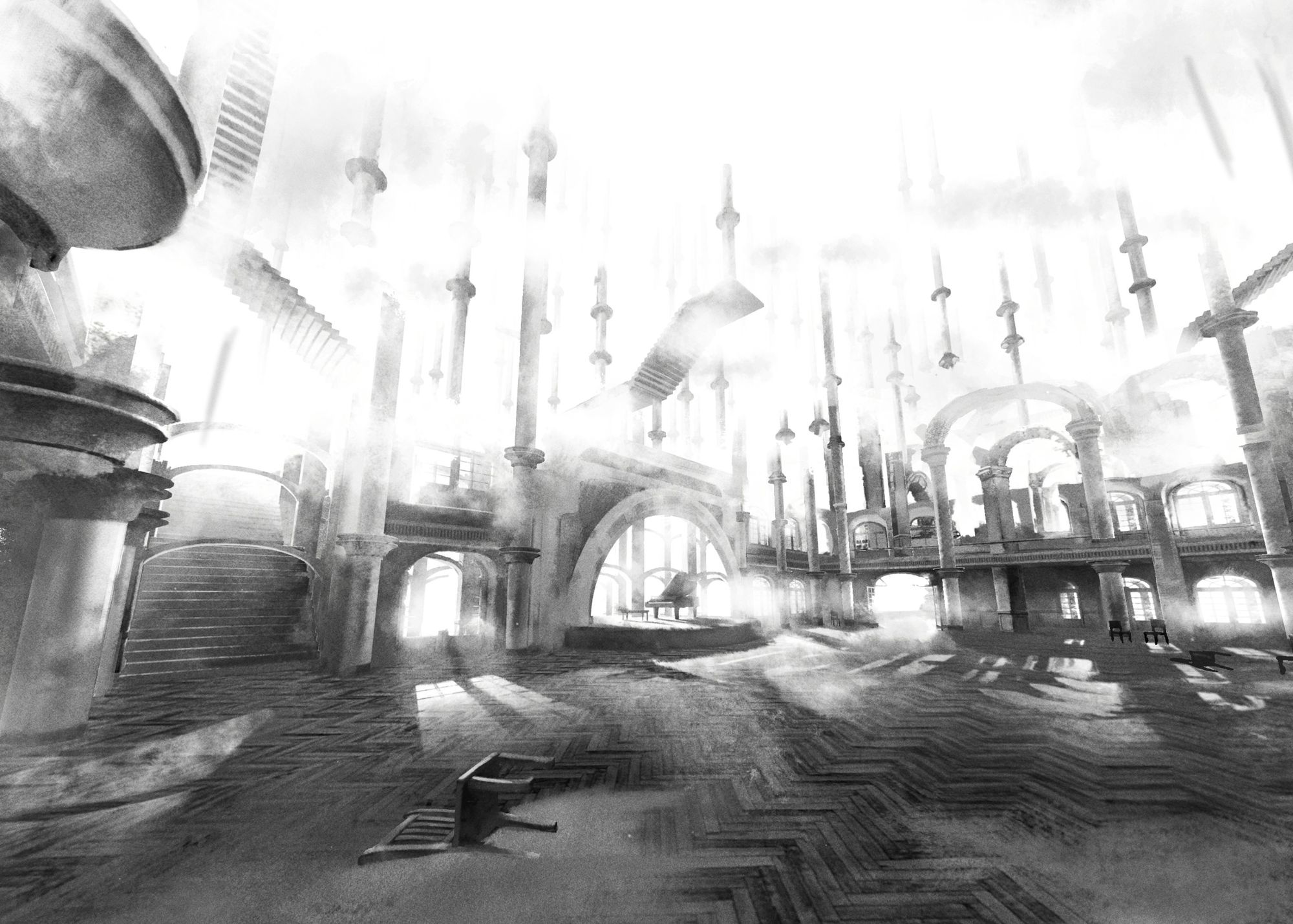 Created by Marion Burger and Ilan Cohen, Emperor is based around a father suffering from aphasia.
EMPEROR is an interactive and narrative experience in virtual reality, which invites the user to travel inside the brain of a father who is suffering from aphasia. Alongside his daughter, we journey into the father's mental space—imagined as a hand-drawn, monochrome landscape—as  she seeks to learn more about his inner self, now obscured by illness.
---
Chen Xiang VR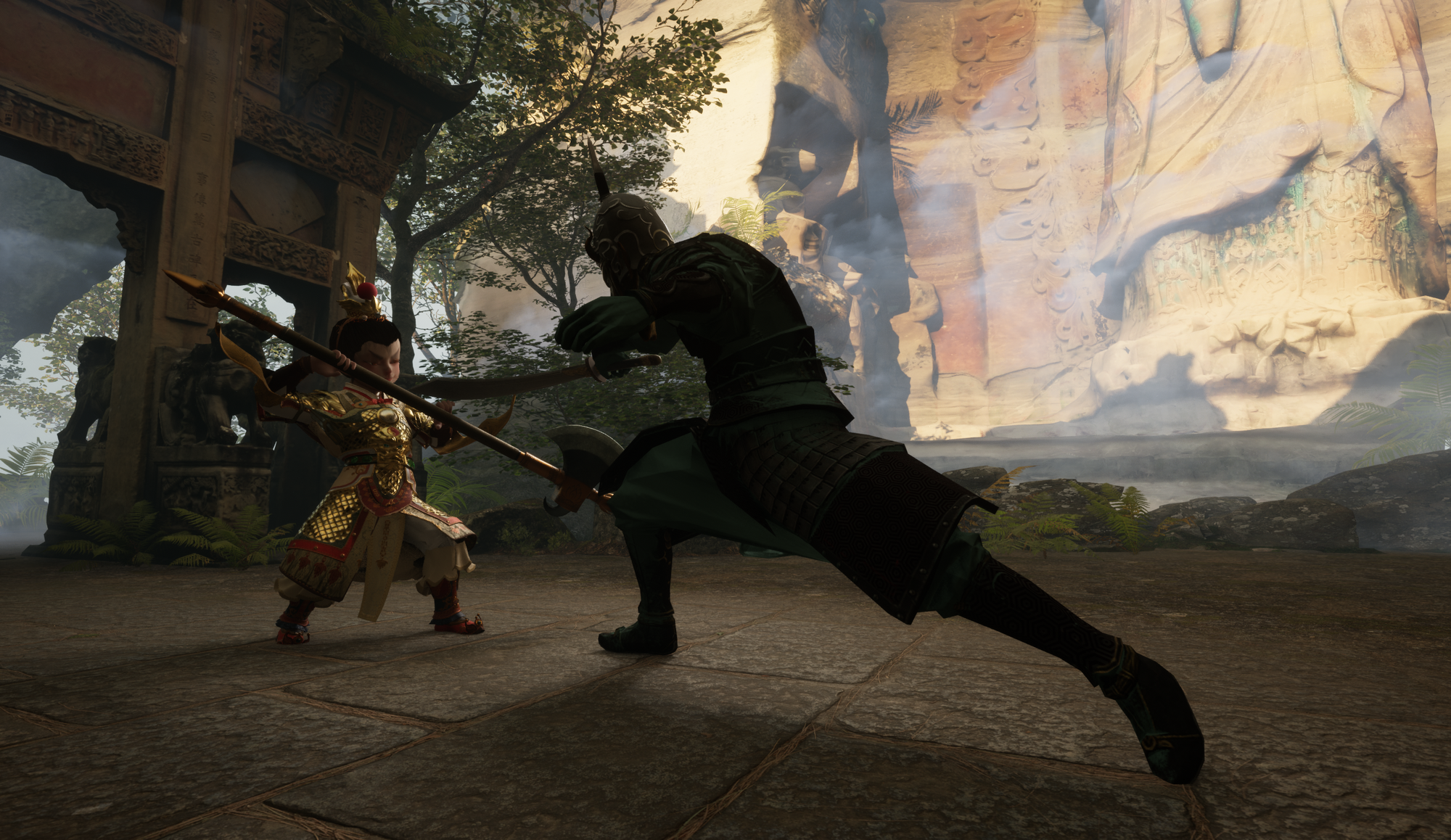 Created by Liu Yuejun, Wu Nanni, Shi Tao and Xu Jingqiu, Chen Xiang VR is a film based on ancient Chinese mythology.
A film adapted from the Chinese myth 'Chen Xiang Splits the Mountain to Save His Mother,' produced by UE 5. Departing from conventional, linear or parallel storytelling, we present the individual stories experienced by the protagonist, Chen Xiang, as blossoming flowers that unfold before the experiencer, enabling you to freely explore events unfolding in different times and spaces, and discover the elements that drive the story's progression, delve into novel narrative approach.