Project Wingman: Frontline 59 brings the acclaimed aerial combat game to PSVR 2 with a new campaign. Developed by Sector D2, we went hands-on with a preview build during Gamescom 2023. Read on for our full impressions.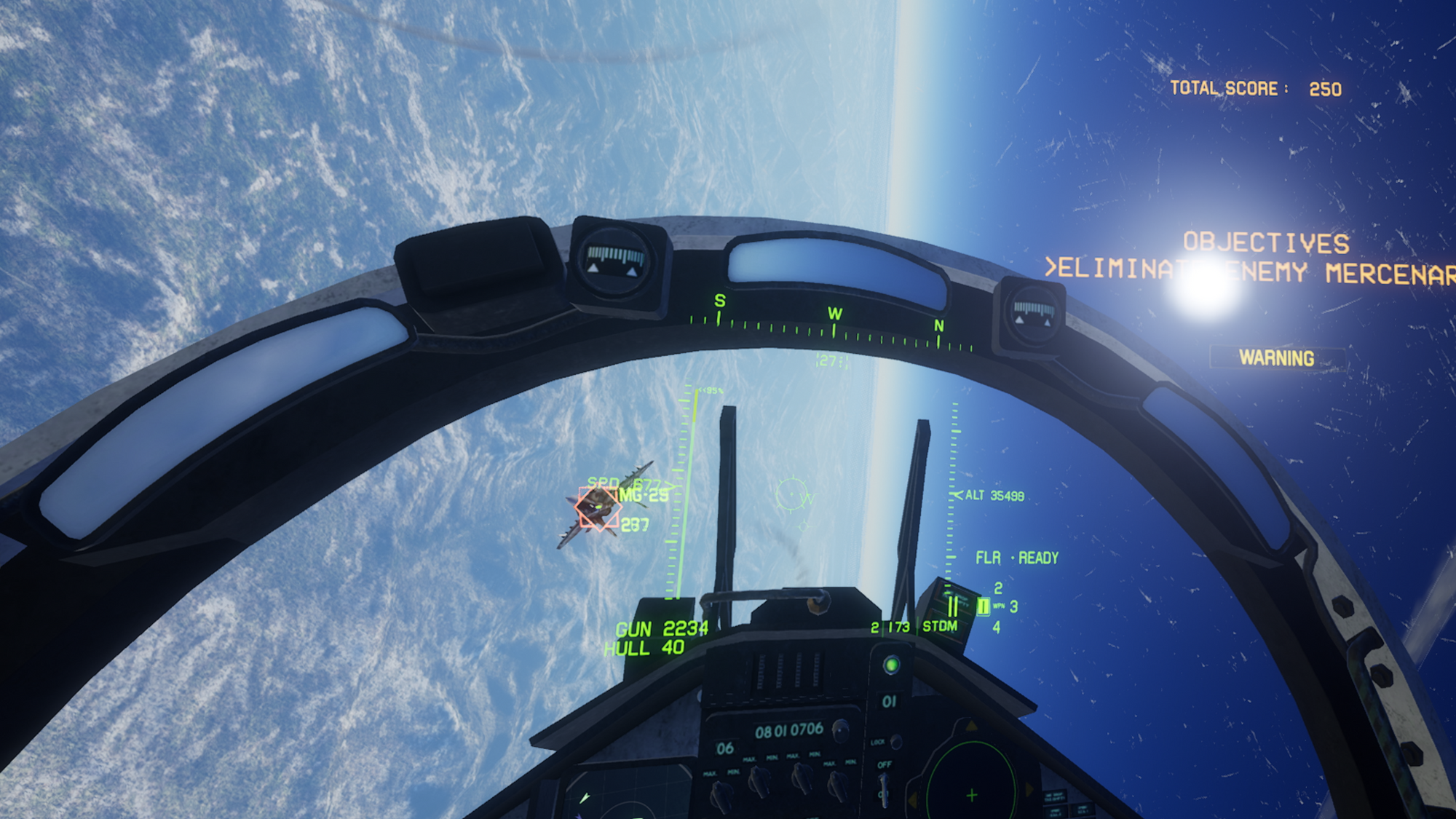 Three years since Project Wingman first appeared, Humble Games' Top Gun-inspired flight fantasy is back with an expanded story and optional PSVR 2 support. I'm told Frontline 59 adds another two to three hours across six new missions, playing a rookie pilot in your military's reserves that never expected to be deployed.
Sense Controllers are unsupported, so I played with a DualSense gamepad with shoulder buttons to brake, accelerate and turn, plus face buttons for weapons. Adjusting to this approach took some time and it soon felt natural and I really enjoyed switching between enemy targets using PSVR 2 eye tracking.
Like driving in Gran Turismo 7, there's no greater interactivity inside the vehicle. Whereas Sony's racer supports dedicated steering wheels to compensate, it's unclear whether Frontline 59 will support PS5 HOTAS controllers. The DualSense scheme works but I wanted more. Still, the scuffed cockpit glass was a nice environmental touch to the visuals and the headset haptics provide good feedback when being attacked.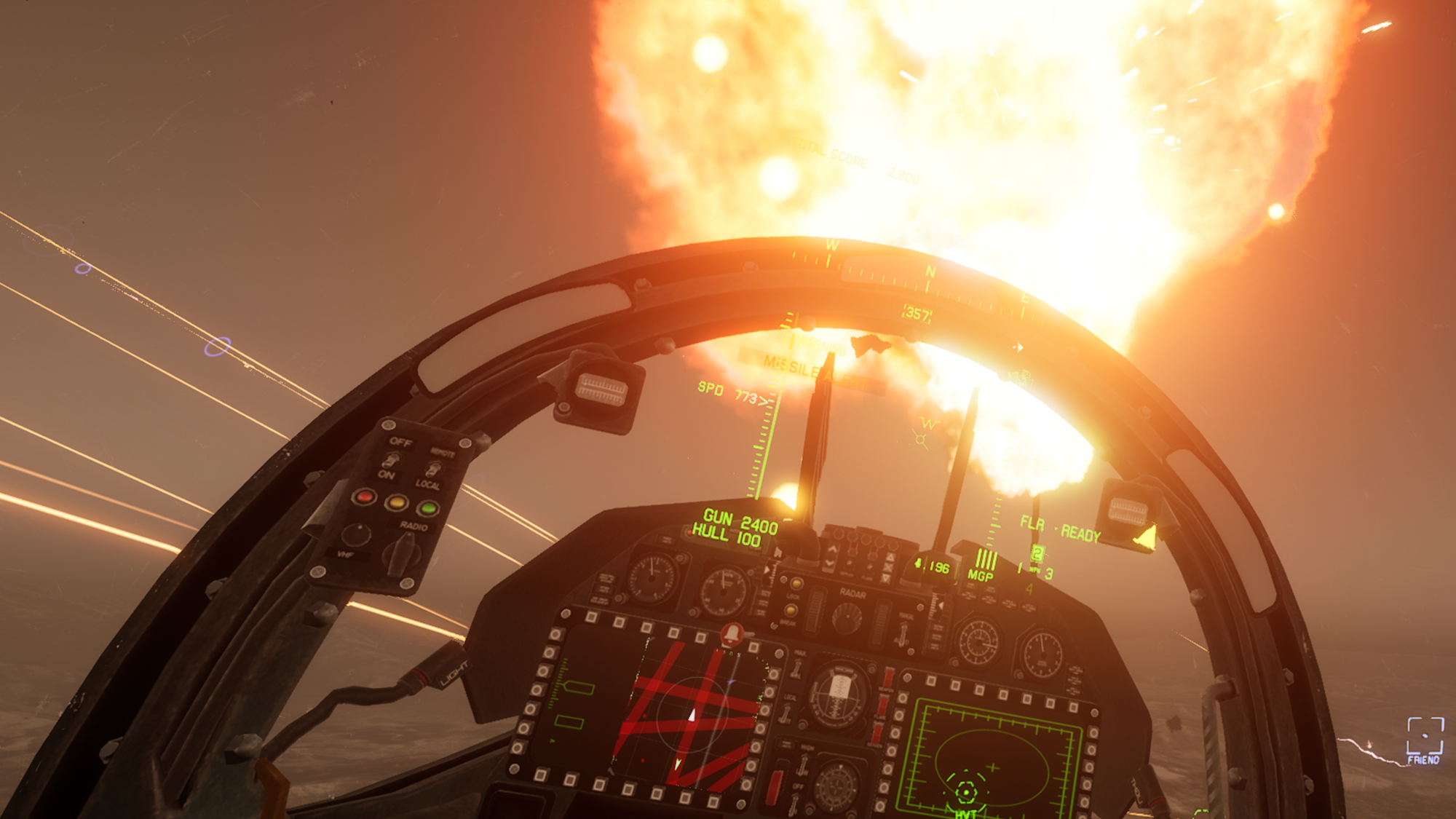 Following a short take-off procedure, I soon encountered an enemy squad and the dogfighting began. What follows is a straightforward mission to clear the skies, gunning down foes and using heatseeker missiles as required. Give enemies too much time and they can deploy flares to intercept the missiles, but firing from closer range gives them little response time.
Speed is essential and I appreciate the strategy this introduces into fights. Some chases took a while, though finally lining up those perfect shots was undeniably enjoyable. Enemy units gave as good as they got and, using the shoulder buttons to maneuver, I executed some evasive tricks like barrel rolling and somersaults. That may leave some VR newcomers feeling uncomfortable, though the fixed cockpit view helps alleviate this.
So far, it's an enjoyable aerial action game that seems to be shaping up well on PSVR 2. Because of the demo's limited nature I can't judge any further, but as someone who fondly remembers trying Ace Combat 7 and EVE: Valkyrie on PSVR, what's here feels encouraging and I'm keen to see more.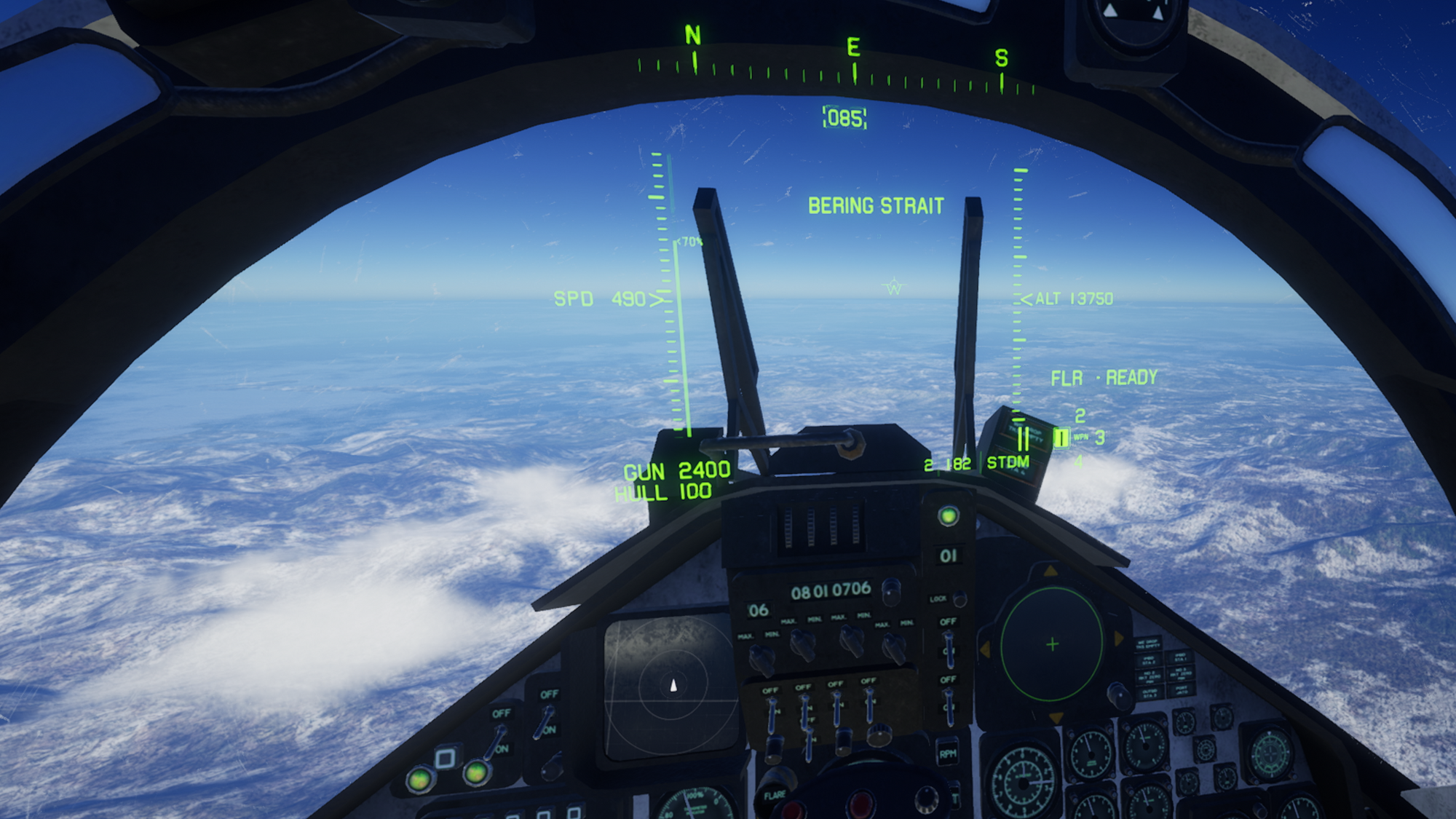 Project Wingman: Frontline 59 is coming to PSVR 2. We've reached out to Humble Games for comment about the release window and a Frontline 59 PC VR release, and we'll update this article if we learn more. You can read our original Project Wingman review below: