Controller-free hand tracking is one of the biggest post-launch features added to Quest. With more and more experiences implementing support, we've narrowed down the best Quest 2 hand-tracking games so far.
When the original Quest launched, the only input option was the Touch controllers. However, Quest headsets now support controller-free hand tracking, which lets you navigate the Quest UI with your hands as well as an input method for supported games and apps. Even better, the Hand Tracking 2.0 software update has resulted in huge performance and reliability improvements in select games, improved further by Hand Tracking 2.1.
While it started out slow, more and more games are supporting hand tracking on Quest — with some using it as an exclusive input method. We'd like to give honorable mention to Virtual Desktop and First Steps with Hand Tracking, and here's our list of the best hand tracking experience available on Quest 2.
Best Quest Hand Tracking Games
10. Horizon Workrooms
Horizon Workrooms is a free remote work application that lets you use an Oculus Avatar to meet in a virtual boardroom with others. Alongside hand tracking support — which adds great expression and realism to everyone's interactions — you can bring your computer into VR and use this space like a virtual office. Supported tracked keyboards means you can use hand tracking to type in VR just like in real life, and Workrooms can even fade a passthrough cut-out on top of your desk. It's a nifty use of hand tracking and probably the best remote work software we've tried on Quest so far.
Read more: 5 Things Facebook Gets Right About Social VR In Horizon Workrooms
Download here: Quest Store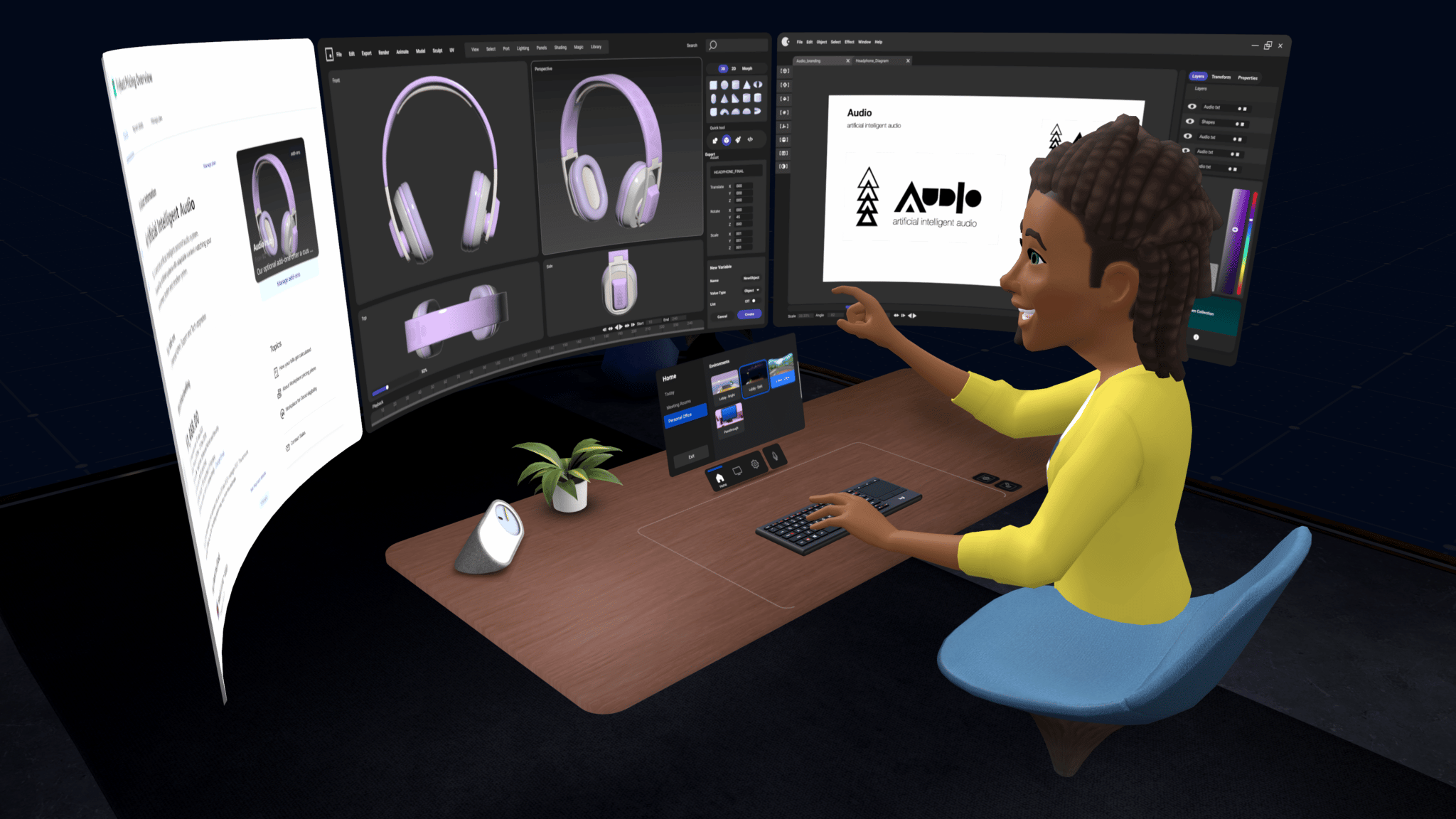 9. Vacation Simulator
Vacation Simulator added hand tracking support pretty late in the game compared to some other titles, but it remains one of the most prominent and popular games on this list to have added support. The free Back to Job expansions also adds in several mechanics from the previous game, Job Simulator, so you should have plenty of content to keep you going.
Read more: Job Simulator
Buy here: Quest Store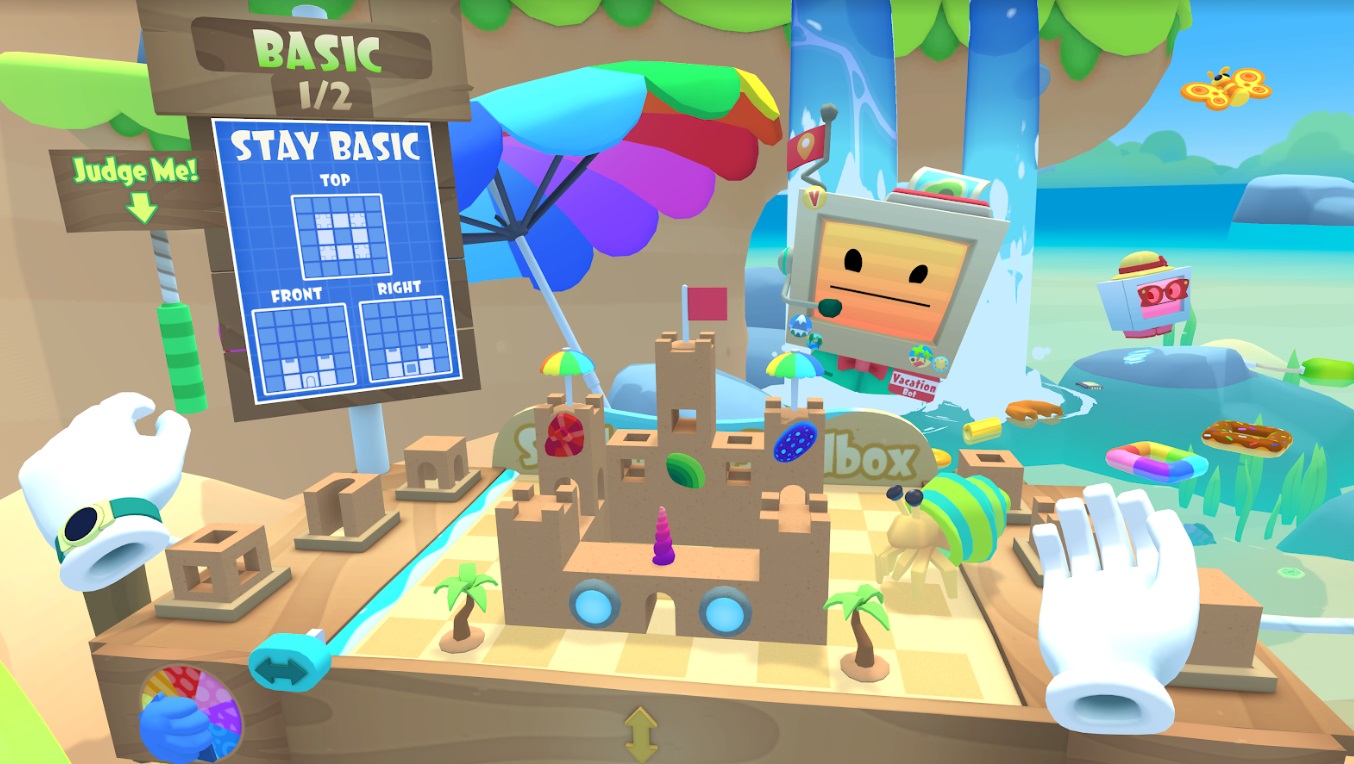 8. Waltz of the Wizard
There's a lot of hand tracking experiences available on Quest, but one is particularly magical. Waltz of the Wizard has hand tracking support that allows you to use your hands to cast spells and manipulate the environment around you in a multitude of different ways. Like any hand tracking experience, it's not perfect but it is still one of the most memorable experiences we've had with the technology yet.
Read more: Waltz of the Wizard Quest Hand-Tracking Impressions
Buy here: Quest Store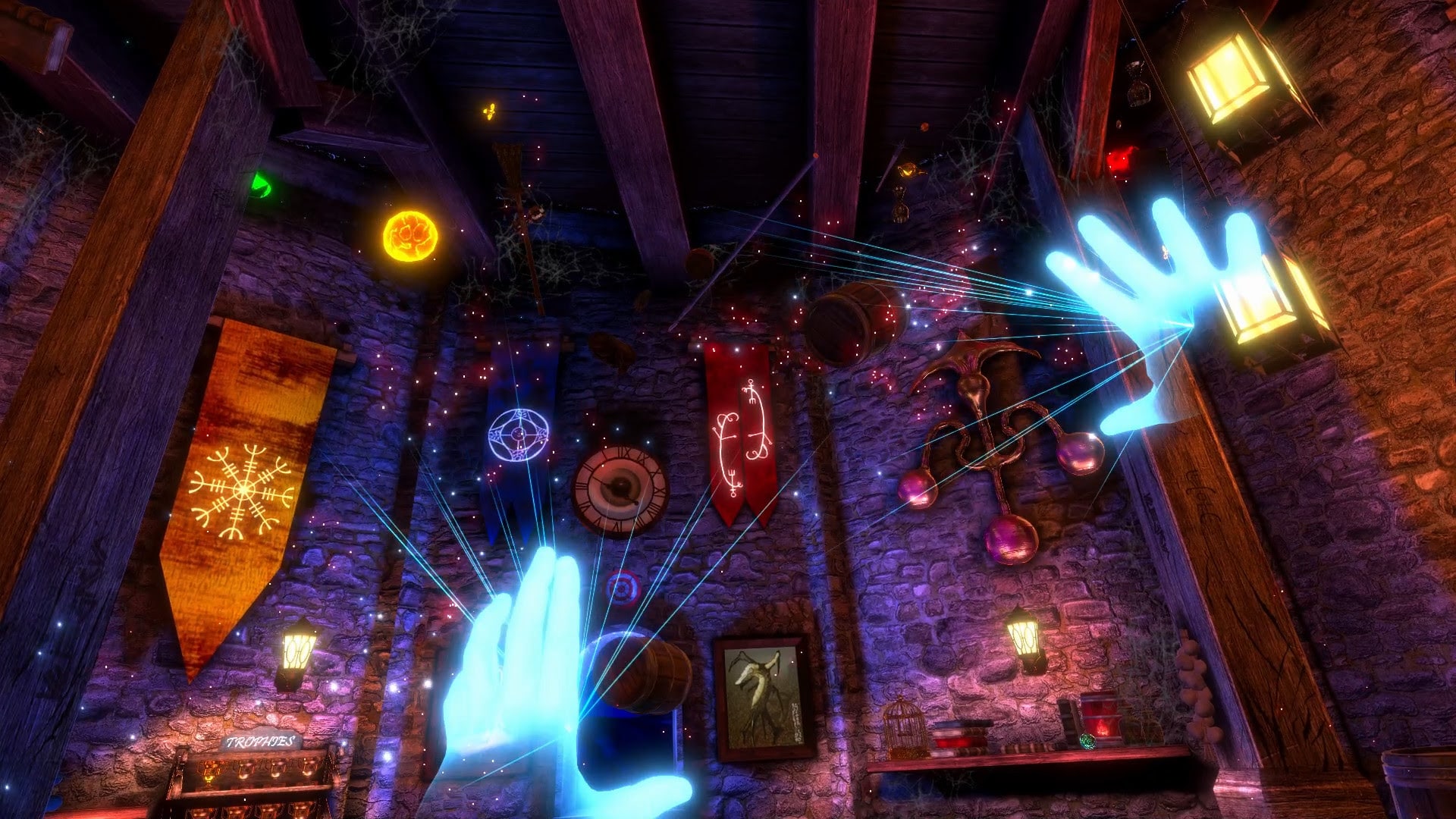 7. Little Cities
Little Cities is the best city simulator game available on any VR platform, let alone Quest 2 and hand-tracking support takes this further. It perfectly distills the formula down into a focused approach that emphasizes city management through design. Instead of getting bogged down in menus, the ebb and flow of your city (and whether it succeeds or fails) will be determined by how you lay out the roads, key services and various elements provided to you. Everything works optimally and intuitively in a VR headset and even if you're not a fan of the city simulator genre, Little Cities is visually stunning and charming enough for anyone to enjoy.
Read more: Little Cities review
Buy here: Quest Store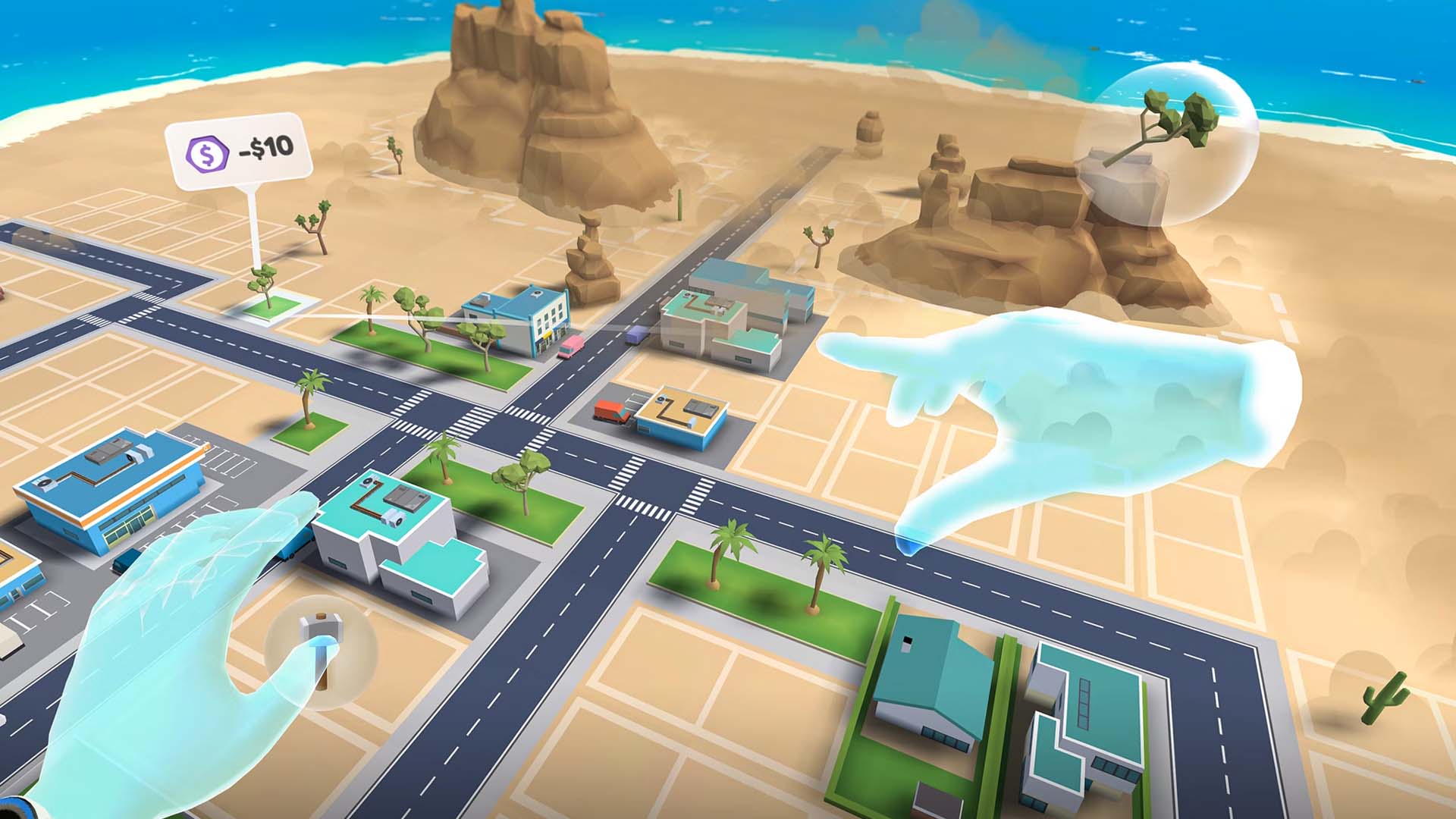 6. Ghost Signal: A Stellaris Game
Ghost Signal: A Stellaris Game by Fast Travel Games is one of the best roguelites on Quest. Commanding a spaceship called the Aurora, you're tasked with investigating the ancient and eponymous Ghost Signal, and that's only strengthened by hand tracking support. Turning your hands palm-up will access menus and dragging a closed fist will let you move around your environment, alongside open-palm aiming to scan and pinch gestures to shoot.
Read more: Ghost Signal: A Stellaris Game
Buy here: Quest Store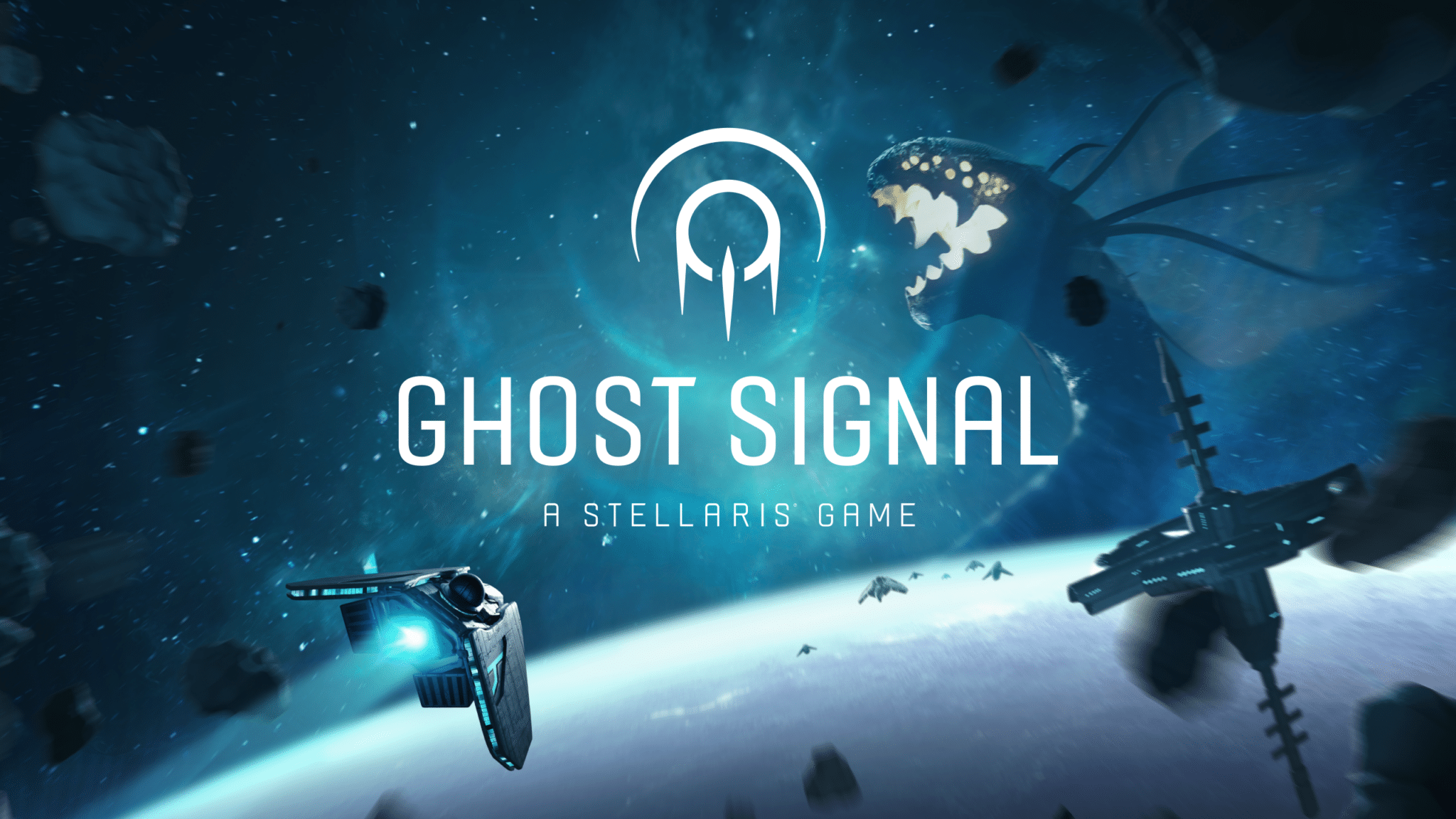 5. PianoVision
There's been a few educational piano apps on Quest, but PianoVision is the best one yet. PianoVision essentially lets you align a virtual piano to your real keyboard, using passthrough to teach songs by displaying notes falling in sequence toward the keys. It achieves this through hand tracking in combination with real-time responses to what you play through a connection with a MIDI-enabled keyboard. It's one of the most interesting pieces of VR-based music education software we've seen so far, presenting a fascinating glimpse at the potential benefits and avenues of using VR as an educational tool.
Read more: PianoVision on App Lab
Buy here: Quest Store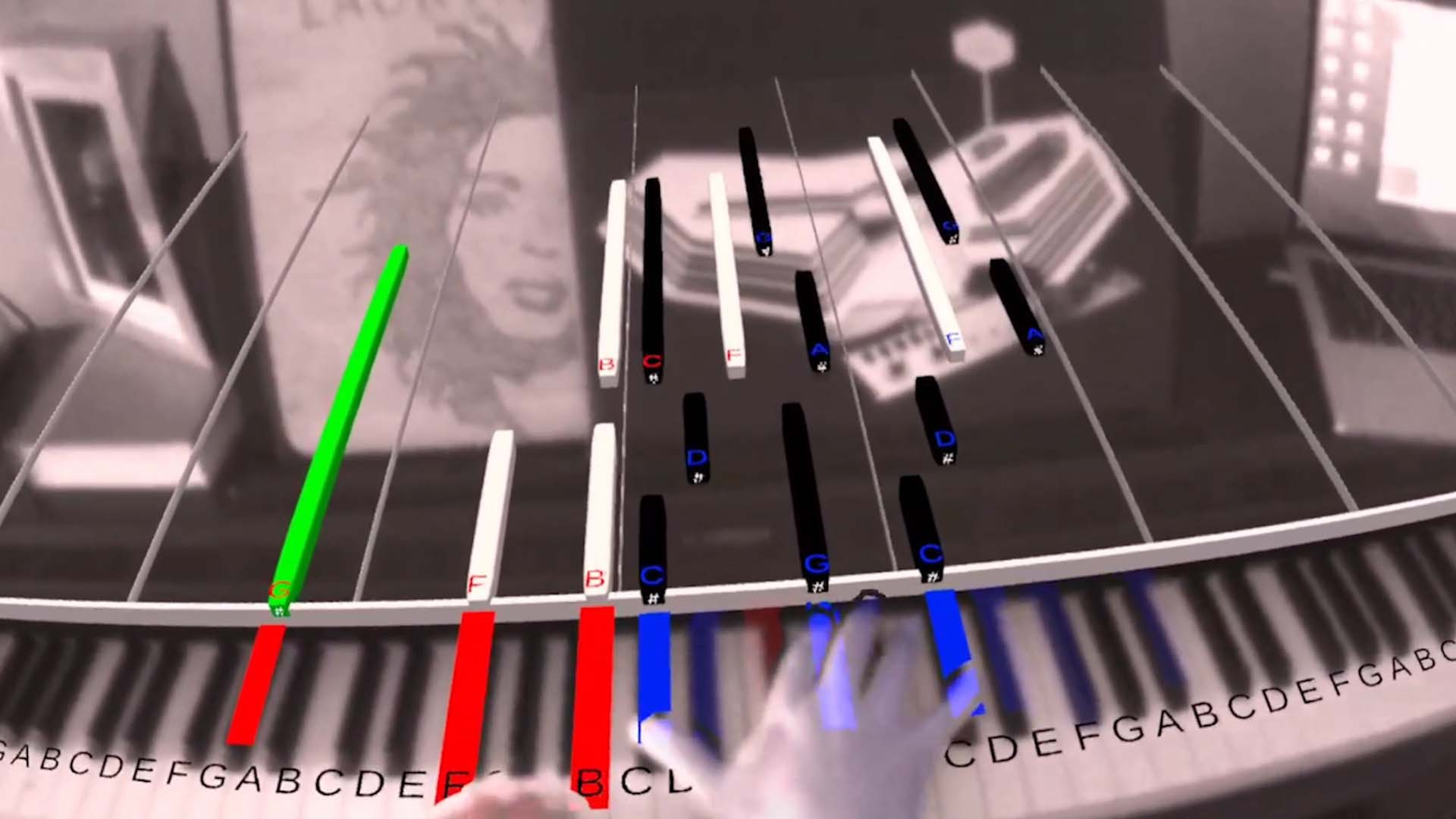 4. Hand Physics Lab
Hand Physics Lab on Quest supports hand and controller input as part of a fully-fledged puzzle game campaign. It's a one-of-a-kind experimental playground that can be both immensely frustrating and satisfying, while post-launch updates have only improved the experience further, thanks to the implementation of hand tracking 2.0.
Read more: Hand Physics Lab
Buy here: Quest Store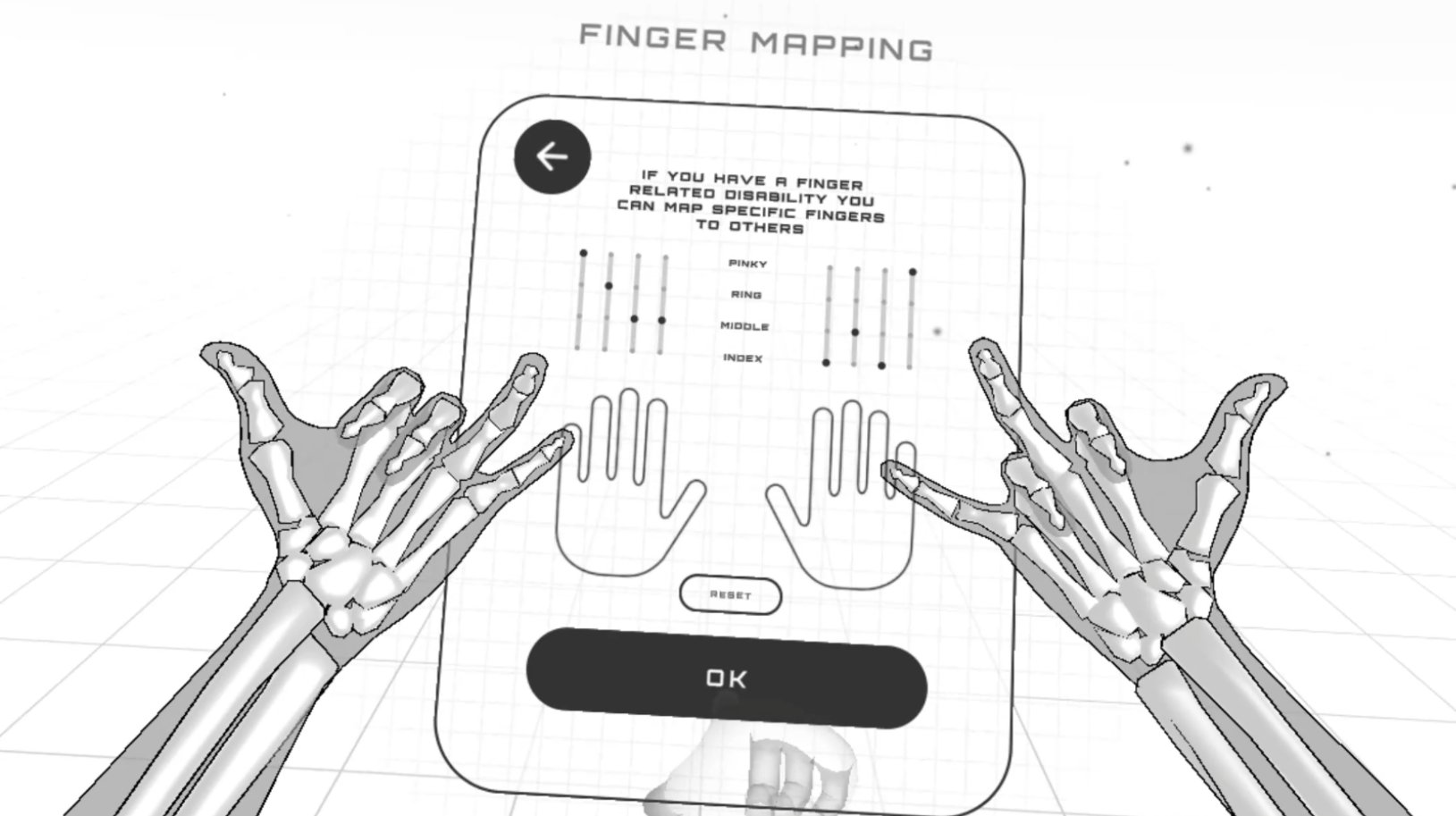 3. Cubism
Cubism is a deceptively simple game. Its puzzles are easy to understand but perfectly challenging to finish. It's a slow and measured experience, which makes it the absolute perfect fit for hand tracking. This isn't revolutionary with hand-tracking implementation – all you're doing is picking up and placing pieces of its 3D building block puzzles. But that's all it needs to make a sublime game that's easy to understand while also avoiding friction found in other experiences on this list. It's also one of the few (if only) hand-tracking experiences to offer 120Hz support on Quest 2 as well.
Read more: Cubism
Buy here: Quest Store
2. Rogue Ascent
Rogue Ascent is an impressive FPS that feels made for hand tracking, rather than an additional mode or afterthought. Developed by Nooner Bear Studio, this sci-fi shooter sees you fighting through a hostile space station to save the planet below from an impending super laser, clearing through procedurally-generated levels. Thanks to in-depth customization and entertaining gunplay, Rogue Ascent is a strong Quest 2 game all around.
Read more: Rogue Ascent impressions
Buy here: Quest Store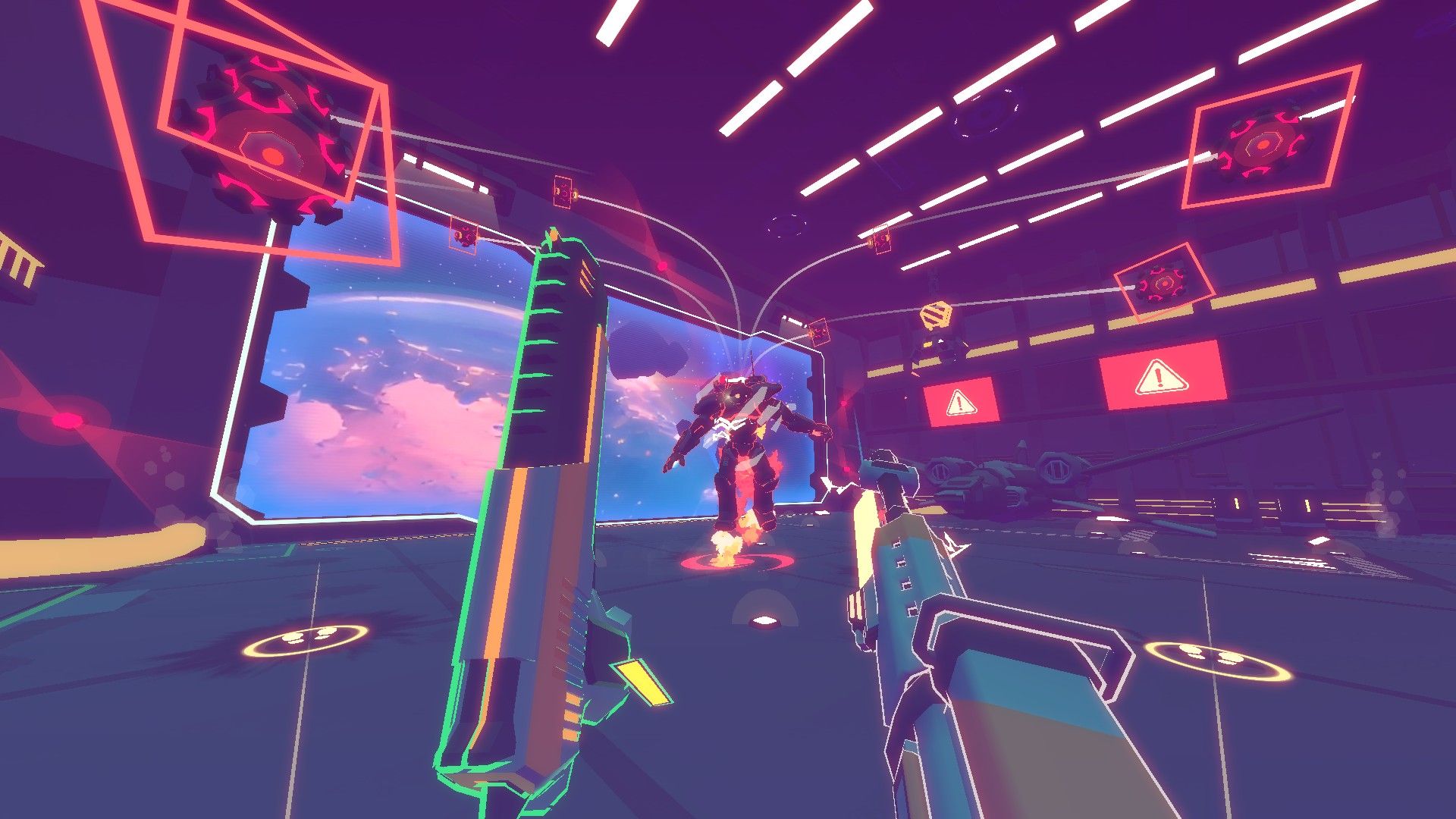 1. Unplugged
Unplugged offers an experience that isn't possible with controllers. It has the DNA (and excellent soundtrack curation) of rhythm games like Guitar Hero but ditches the plastic peripherals for your own two hands, letting you shred rock songs on an air guitar brought to life with VR. When Anotherway added Hand Tracking 2.0 support, the difference in reliability and performance is day and night, remapping tracks to be more lifelike and challenging. Unplugged uses hand tracking to bring to life something that previously only existed in your imagination.
Read more: Unplugged: Air Guitar
Buy here: Quest Store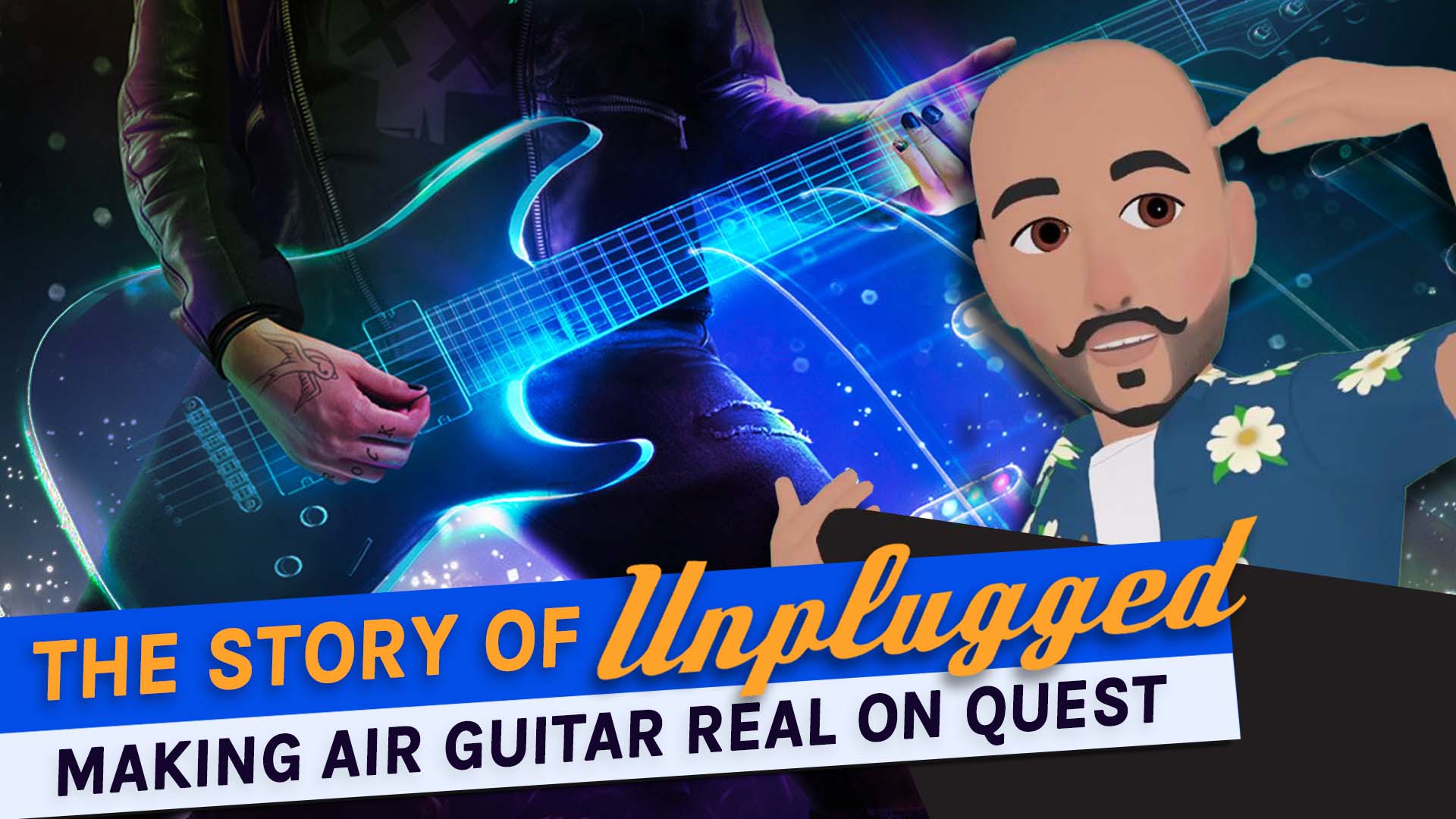 ---
This article was published in May 2021, later updated in October 2021, May 2022 and May 2023 in light of new releases and updates.