Looking for the best PlayStation VR2 games available on Sony's new headset? Here's our full list of the top 25 best PSVR 2 games for PS5.
At launch, PSVR 2 came running through the door with a fairly hefty library of VR games and exclusive titles. Since then, the PSVR 2 library is only getting bigger and bigger each month. We're continually trying out as many experiences as possible to keep our list of the best PSVR 2 games updated and our Summer 2023 update is here.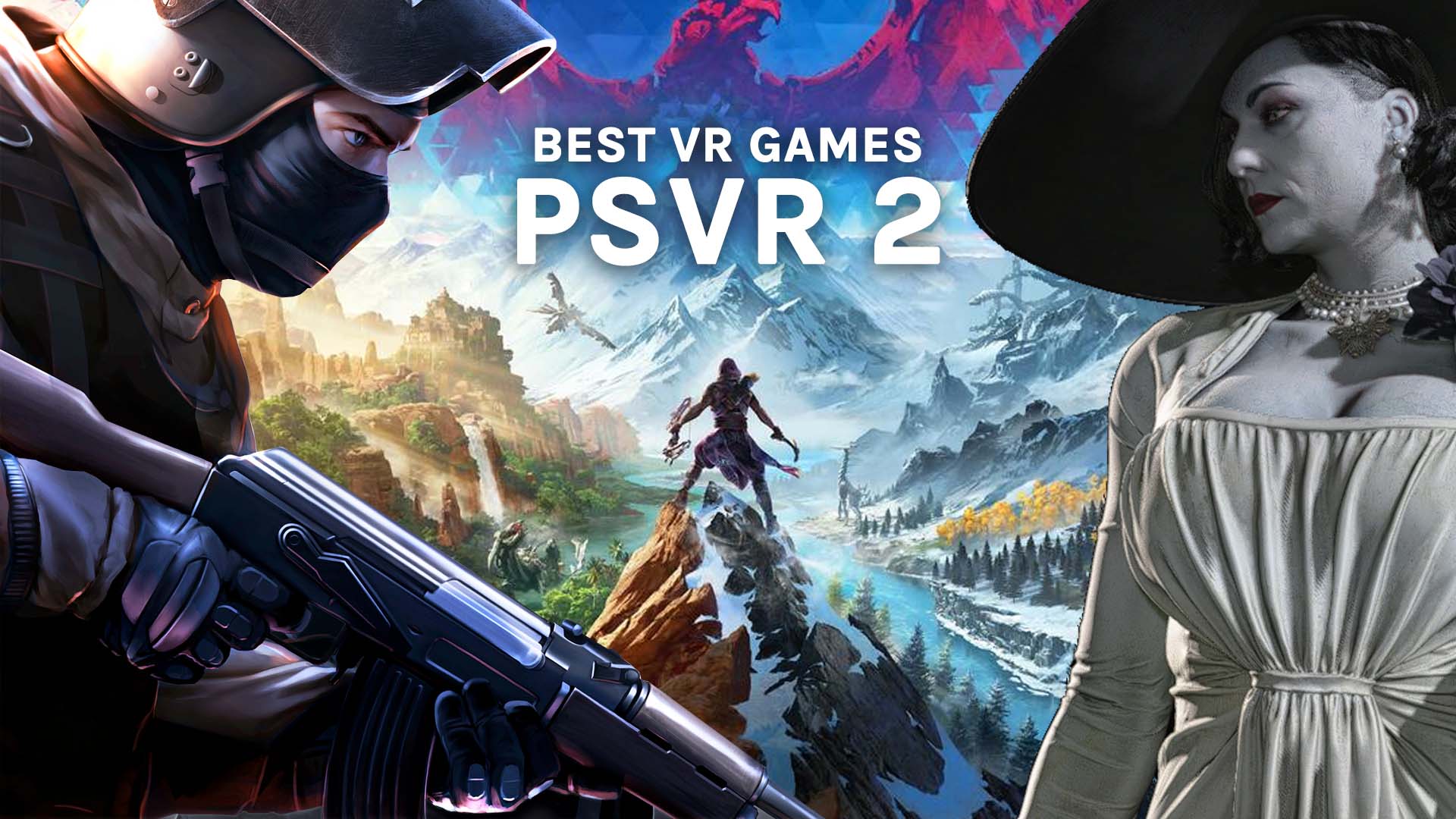 Across the list, we've tried to represent titles across various genres, showcasing the best picks in each and ranking all 25 games in ascending order. There are some obvious picks and first-party exclusives you might expect to appear, but there's also a pleasant selection of hidden gems from indie developers as well. Some of the games are also available on other platforms such as Quest 2 or the original PSVR, but often offer improved visuals and other upgrades on PSVR 2.
Without further ado, here are our Summer 2023 picks for the top 25 best PSVR 2 games available right now.
Keep an eye out for more updates in the future – we're constantly trying out new games and releases to add to our list.
---
25. Zenith: The Last City
For MMOs fans, Zenith: The Last City is the clear frontrunner on PSVR 2 and the game was hugely successful when it launched in early 2022. Since then, it's received many content updates and overhauls to existing systems, now featuring a new player onboarding experience and brand new areas to explore. On PSVR 2, it features eye-tracking mechanics for aiming and locking on during combat, alongside haptic feedback in the Sense controllers and headset.
Read more: Zenith: The Last City Review / Zenith: The Last City VRMMO PvP Combat Update Arrives May 11
Platforms: PlayStation Store
---
24. Star Wars: Tales From The Galaxy's Edge – Enhanced Edition
Two years after its release on Quest 2, both parts of Tales from the Galaxy's Edge get combined into this new 'enhanced' release on PSVR 2. The resulting package is one that lacks new content but does receive visual upgrades that push it far above its Quest 2 counterpart. It features more detail in character models and environments, with better lighting and a higher level of detail overall. It doesn't sound like much, but it comes together to create a much more immersive experience that Star Wars fans should enjoy.
Read more: Star Wars: Tales From The Galaxy's Edge – Enhanced Edition PSVR 2 Hands-On
Platforms: PlayStation Store
---
23. After the Fall
If you're looking for a Left 4 Dead-like co-op experience on PSVR 2, then After the Fall is a great pick. Vertigo Games launched After the Fall in late 2021 and while we enjoyed it, we also wanted to see more content added to the game over time. Since then, there's been loads of new content added in, including many new maps, weapons and enemies, alongside a horde mode as well.
All of those additions are rolled into the PSVR 2 'Complete Edition' release, which is a fantastic platform to play the game on, thanks to some PSVR 2-specific upgrades. While After the Fall was never an overly stunning game on Quest or the original PSVR, it looks significantly better on PSVR 2 and reaches a pretty impressive level of fidelity. Graphics aside, the Sense controllers are also used to great effect, with great haptics and excellent use of adaptive triggers that makes guns feel fantastic to fire.
For some zombie-shooting co-op fun, After the Fall is a great option on PSVR 2.
Read more: After the Fall Review (original release) / After The Fall Update Brings New Weapons, Free-For-All Mode & New PvP Map
Platforms: PlayStation Store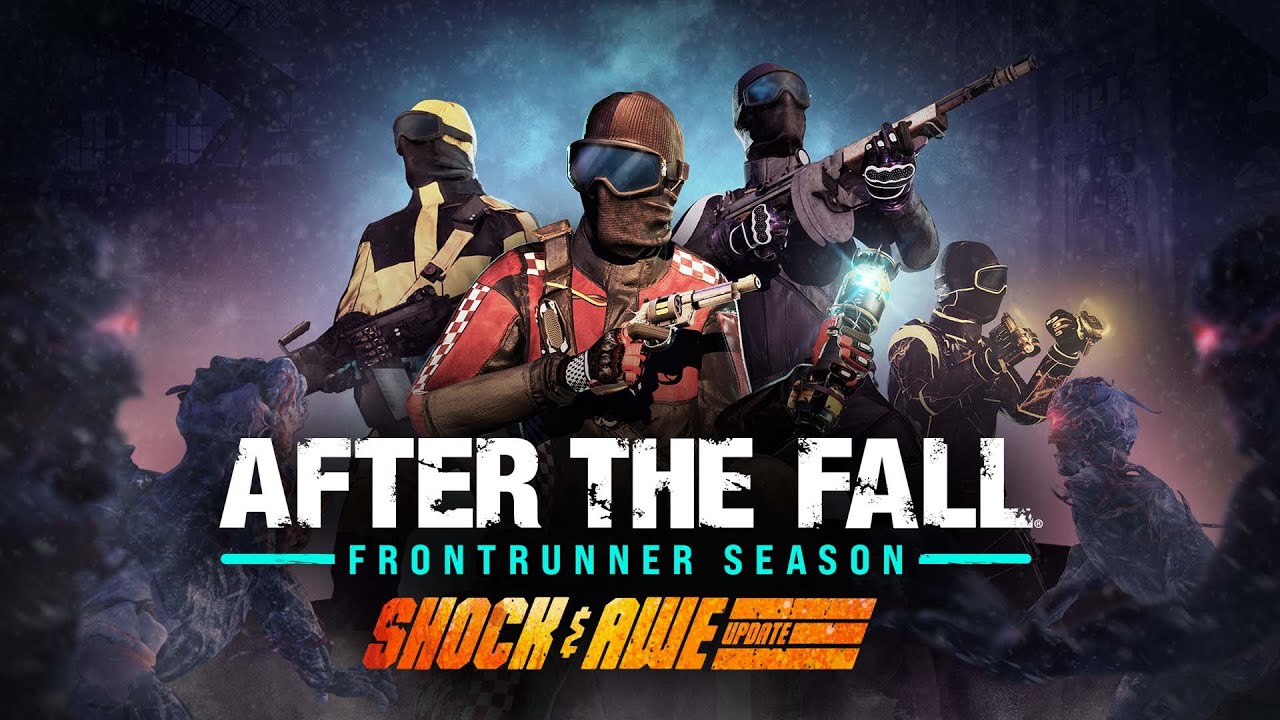 ---
22. Unplugged
Originally available on Quest as a hand tracking-exclusive game, Unplugged on PSVR 2 is a slightly different premise. With no support for hand tracking on Sony's headset, developers Anotherway offer the controller-only version on Unplugged on PSVR 2.
While this isn't quite as magical as the original concept, it's nonetheless an engaging rhythm game featuring an absolutely stellar lineup of rock tracks to play along to. Yes, without hand tracking it's a little less air guitar and a little more Guitar Hero, but that's isn't wholly a bad thing – there's still a fantastic game here for those looking to rock out on PSVR 2.
Read more: Unplugged PSVR 2 Mini Review
Platforms: PlayStation Store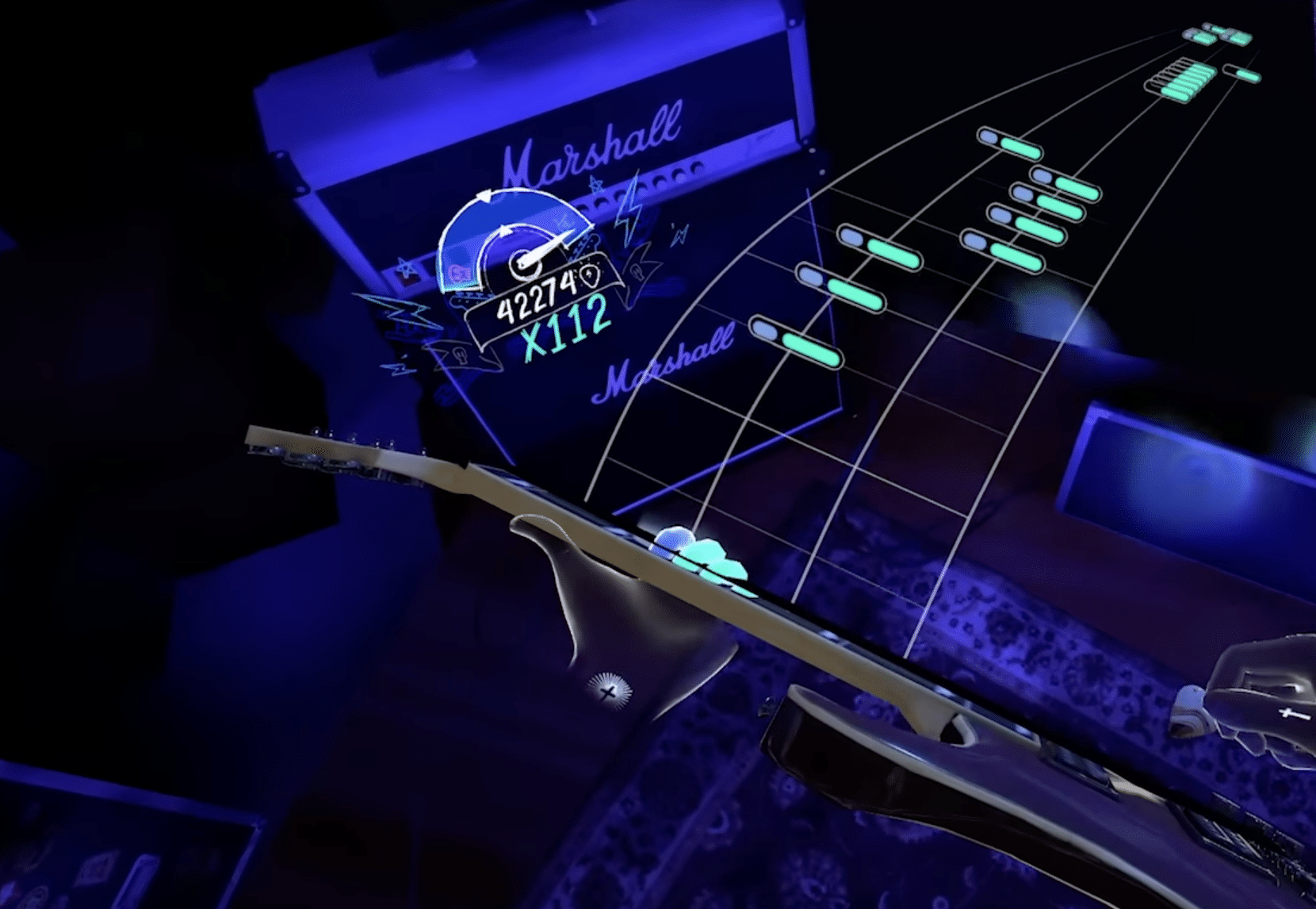 ---
21. No Man's Sky
No Man's Sky is notorious for its rocky launch in 2016. Since then, however, the game received VR support and a wealth of updates that have turned it into an expansive survival space simulator. Recent updates also overhauled many of the VR mechanics, adding new interaction methods and immersive menus.
On PSVR 2, No Man's Sky brings the entire experience across to the next generation. While it does feature some upgraded visuals compared to the original PSVR release, don't expect a shocking makeover – all things considered, the game still isn't the most visually impressive, even on PSVR 2. However, if you want to explore an infinite, endless universe in VR, look no further – No Man's Sky is the perfect fit.
Read more: No Man's Sky PSVR 2 Review
Platforms: PlayStation Store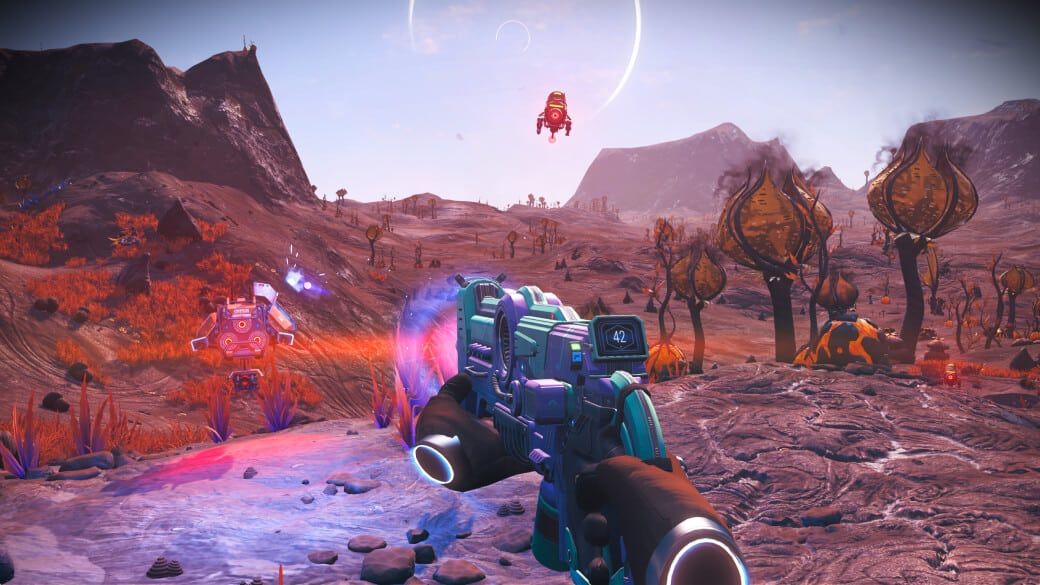 ---
20. Humanity
Take control of a Shiba Inu to guide swathes of people from point A to B in a series of intriguing, atmospheric puzzles. Co-produced by Enhance Games and tha Limited and executive produced by Tetsuya Mizuguchi, Humanity isn't designed solely for VR – you can play it flatscreen on your TV as well – but the entire campaign is playable in VR Mode from start to finish on PSVR 2.
This is a truly entertaining puzzle release, with puzzles based around issuing commands that direct mindless walking humans to an end goal, with optional extra challenges along the way. There's also support to create and share custom levels online, but you'll only be able to play, not create, custom levels in-headset. Sadly, the level creator currently isn't supported in VR Mode.
Read more: Humanity Features Fantastic Puzzles, A Brilliant Toolset & Serviceable VR Mode
Platforms: PlayStation Store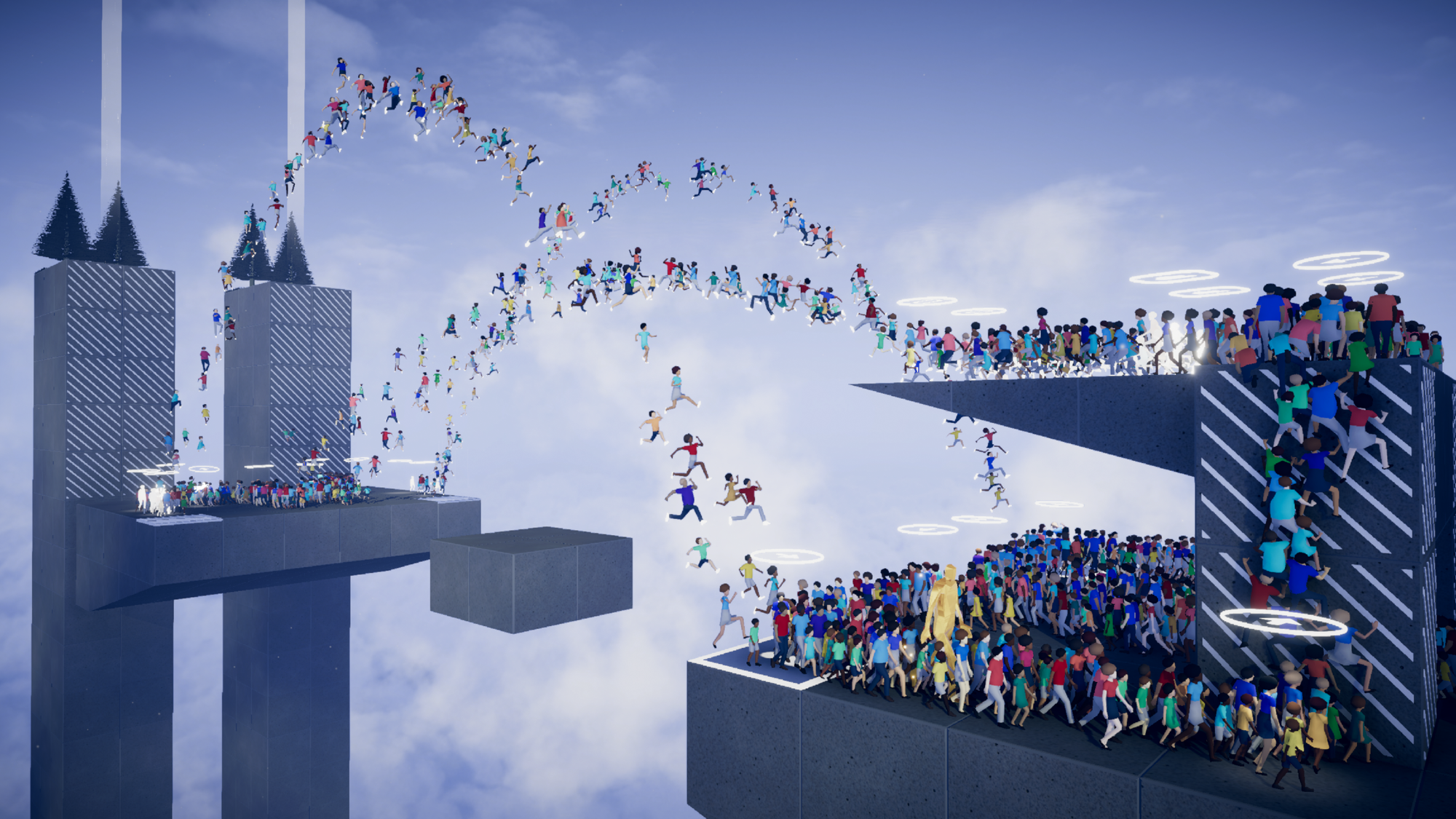 ---
19. Tentacular
One of the hidden gems on Quest, Tentacular is now available on PSVR 2 and looks better than ever. This wonderful VR kaiju game features interesting physics-based puzzles and a whole lot of heart. Not only does it bring its VR-first design over to PSVR 2, but looks incredibly crisp on the new headset. Plus, the game cleverly uses eye tracking on PSVR 2 to allow quick dialogue navigation and menu selection, which is a nice quality-of-life update.
Read more: Tentacular Review
Platforms: PlayStation Store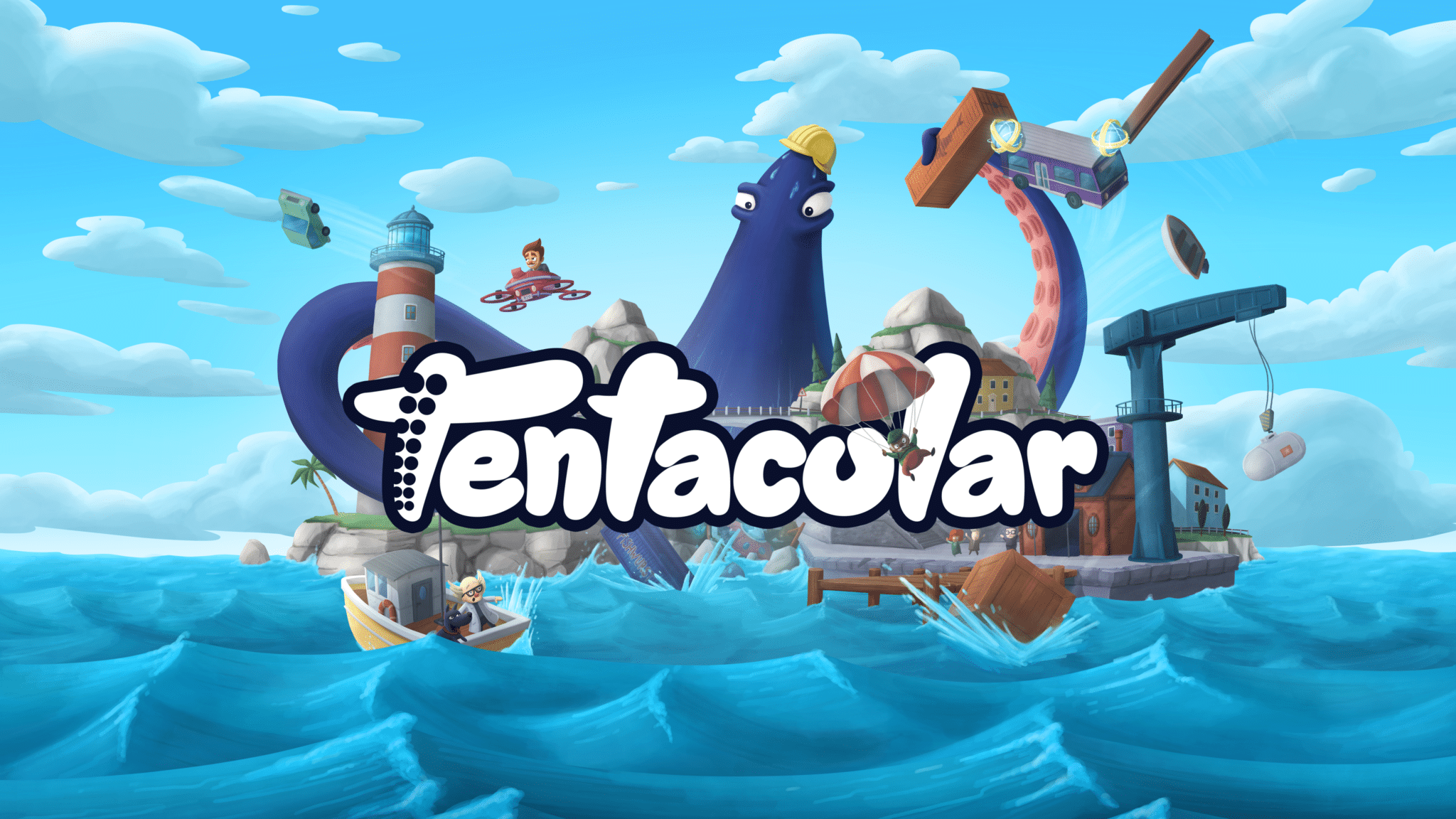 ---
18. Red Matter 2
The original Red Matter set a new benchmark for visuals on the Quest standalone system, and then the sequel did the same on Quest 2. With its arrival on PSVR 2, Vertical Robot 2 bumps up Red Matter 2 once again, harnessing the power of PS5 to push the visuals even further.
The PSVR 2 release features 4K remastered textures for sharper environments, 120fps support (native, not 120Hz reprojected) and eye-tracked foveated rendering, culminating in a stunning final result.
Visuals aside, the game offers an entertaining sci-fi adventure with an intriguing story, enjoyable puzzles and passable combat. If you haven't played Red Matter 2, this PSVR 2 release is the definitive experience.
Read more: Red Matter 2 Review / Red Matter 2 PSVR 2 Hands-On
Platforms: PlayStation Store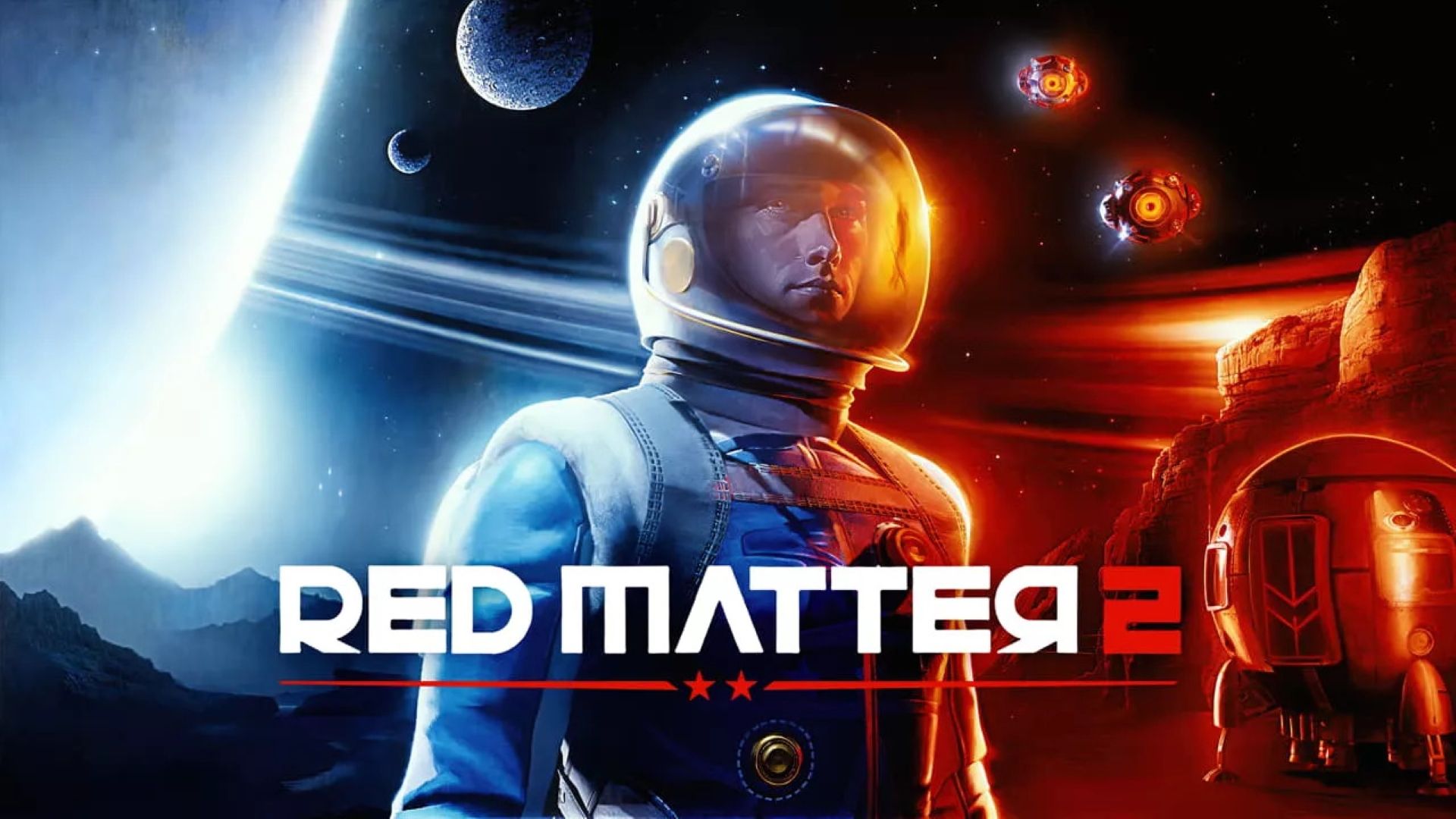 ---
17. Job Simulator
One of VR's earliest titles and a consistent best seller on the original PSVR, Job Simulator is still a shining example of excellent VR-first design. This is an experience for everyone, easily enjoyed by those fresh to VR or those who are seasoned veterans.
Featuring sharp writing and wacky satirical gameplay, Job Simulator performances flawlessly and looks visually crisp on PSVR 2. It's easy to see why it stayed high on the original PSVR charts for so long, and even with many new releases and exclusives since its original debut, this latest PSVR 2 of Job Simulator release remains a solid pick.
Platforms: PlayStation Store
---
16. C-Smash VRS
This VR reboot of Cosmic Smash adapts an arcade classic for PSVR 2, mixing Squash and Breakout with a first-person perspective. The concept is simple – hit balls at the colored pads spread across the space station – but full of arcade-like charm.
There's a solo 'Journey' mode, which sees you play through a quick campaign across five planetary orbits with two difficulty options. If you're looking for online multiplayer, then there's four modes including Head-to-Head (who can hit the most panels), Firewall (tagging and holding zones to accumulate points), Bodyshot (directly hitting your opponent through narrow stages) and Quickshot (growing blocks that grant more points when they're smaller).
While the gameplay doesn't have significant depth, C-Smash VRS finds strength in simplicity, bolstered by its slick presentation.
Read more: C-Smash VRS Review
Platforms: PlayStation Store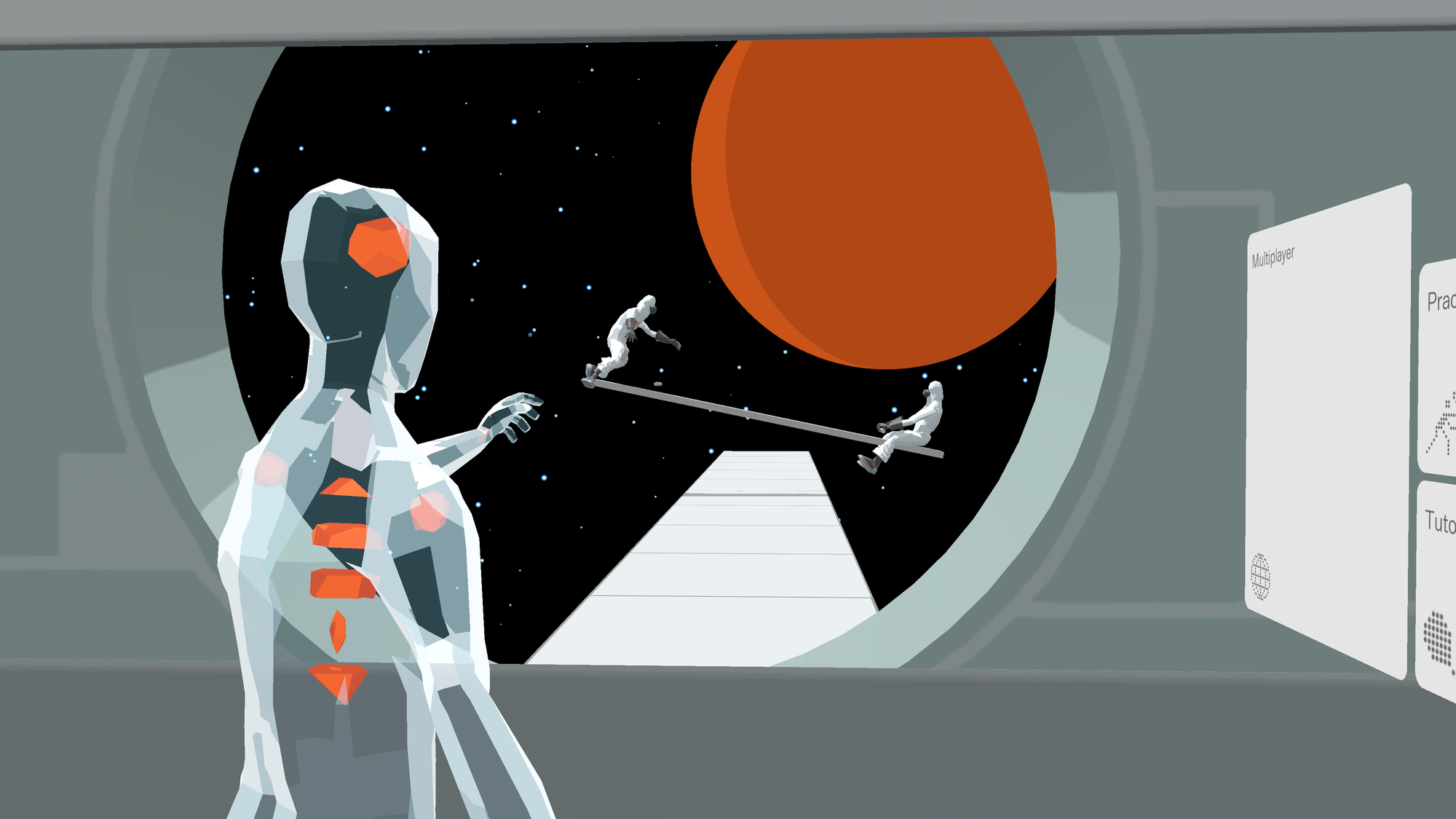 ---
15. Another Fisherman's Tale
Another Fisherman's Tale is the second installment in this puzzle series from Innerspace VR, following on from the mind-bending original's release in 2019.
Players will once again embody fisherman Bob, this time as he ventures out from the lighthouse and into brand new territory – both in terms of setting and gameplay. New mechanics allow you to detach parts of Bob's body from yourself and operate them independently around the environment to solve puzzles and reach new locations.
Experience with the first game isn't necessarily required, and even though this sequel doesn't always hit the same peaks as its predecessor, it presents a wider scope with plenty of original ideas across an enjoyable few hours.
Read more: Another Fisherman's Tale Review
Platforms: PlayStation Store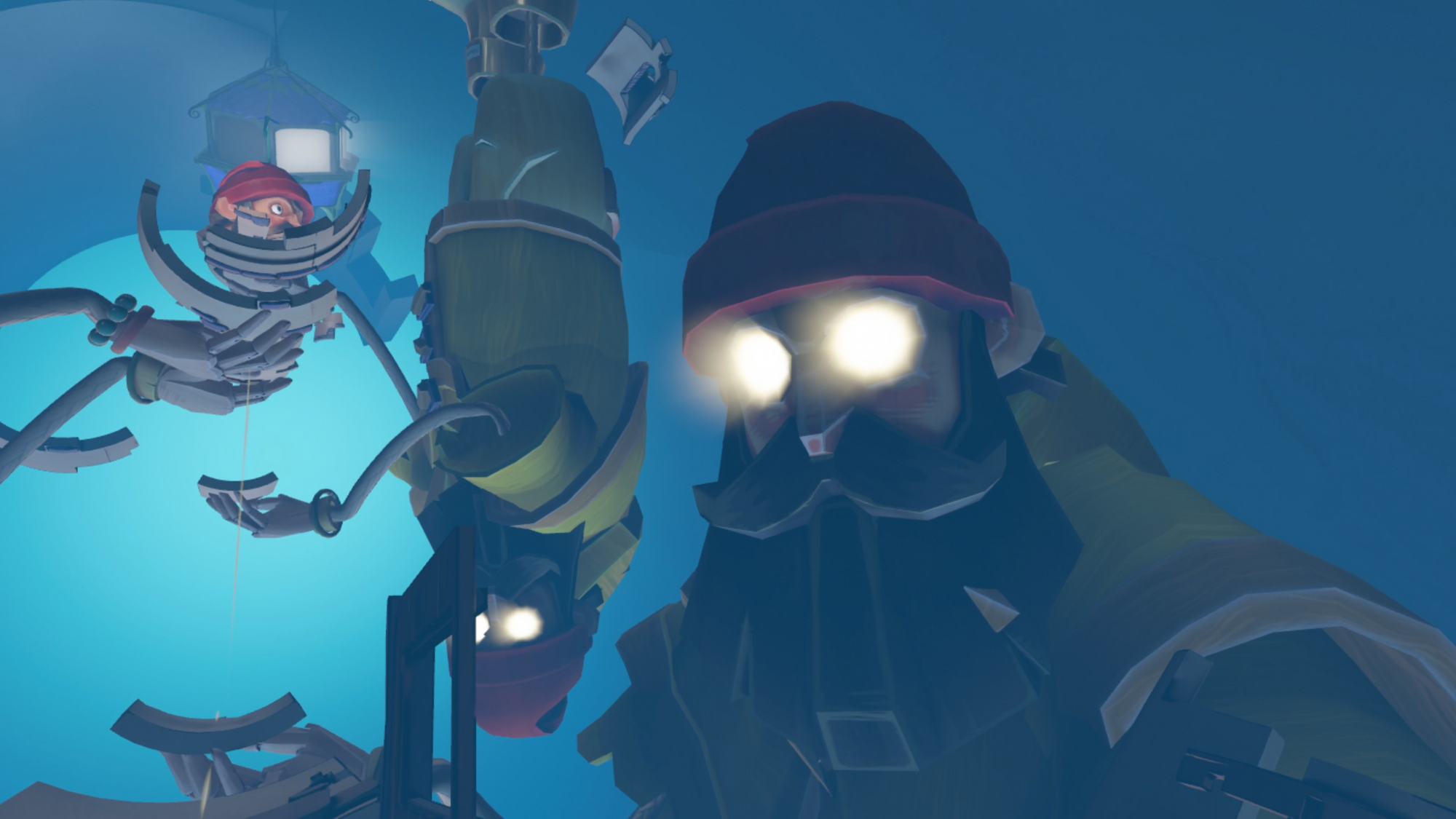 ---
14. What the Bat?
What the Bat? was easily one of the best indie VR releases of 2022, so much so that we awarded it the title of our VR Game of the Year. On PSVR 2, the game remains as engaging and hilarious as ever. It's dipping in charm and creativity, placing you in a bunch of scenarios where you're given a pair of baseball bat hands and tasked with doing almost anything besides actually playing baseball.
It's a deceptively complex game that begs to be shown to family and friends who might be interested in VR. With spectator mode on the TV, PSVR 2 is the perfect fit to play What the Bat? with a room for of friends, passing the headset from person-to-person.
Read more: What the Bat? Review
Platforms: PlayStation Store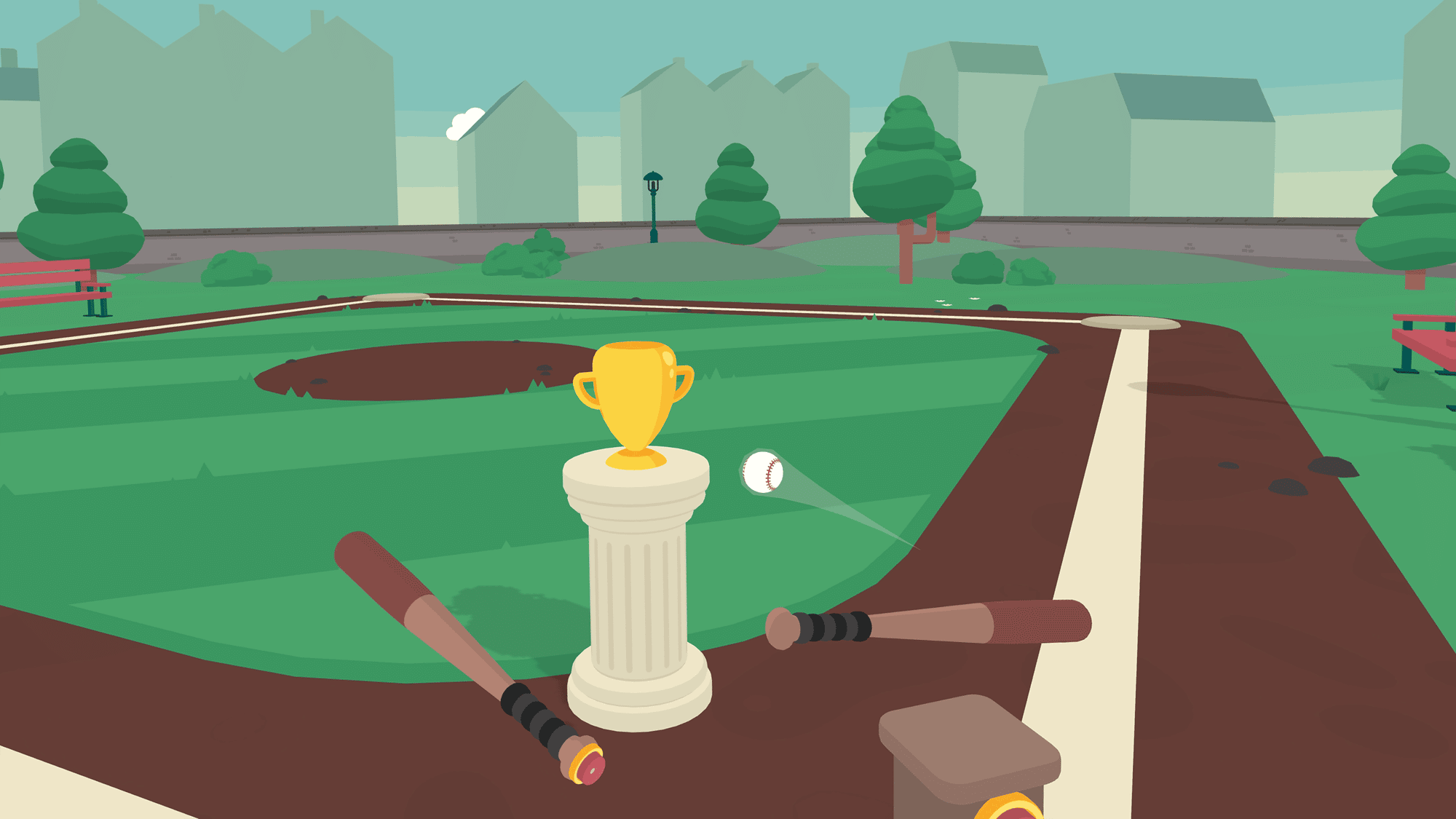 ---
13. Moss: Book I & Book II
So yes, technically these are two separate games. We're slightly cheating by combining them here, but to be fair, they are two releases that form one larger story and are both fairly similar in terms of gameplay. The original Moss, now known as Moss: Book I, released on the original PSVR and has since made its way across many VR platforms and headsets.
Its sequel, Moss: Book II, released last year, expanding on the platforming concepts of the original in some places and continuing on threads from the first game. Together, they form a wonderful VR platforming experience and feature PSVR 2-specific upgrades, such as subtle uses of eye tracking and improved visuals compared to the original releases. Book I and Book II are both available on PSVR 2, either in a bundle or purchased separately.
Read more: Moss Review / Moss: Book 2 Review
Platforms: Moss on PlayStation Store / Moss: Book 2 on PlayStation Store / Moss Bundle on PlayStation Store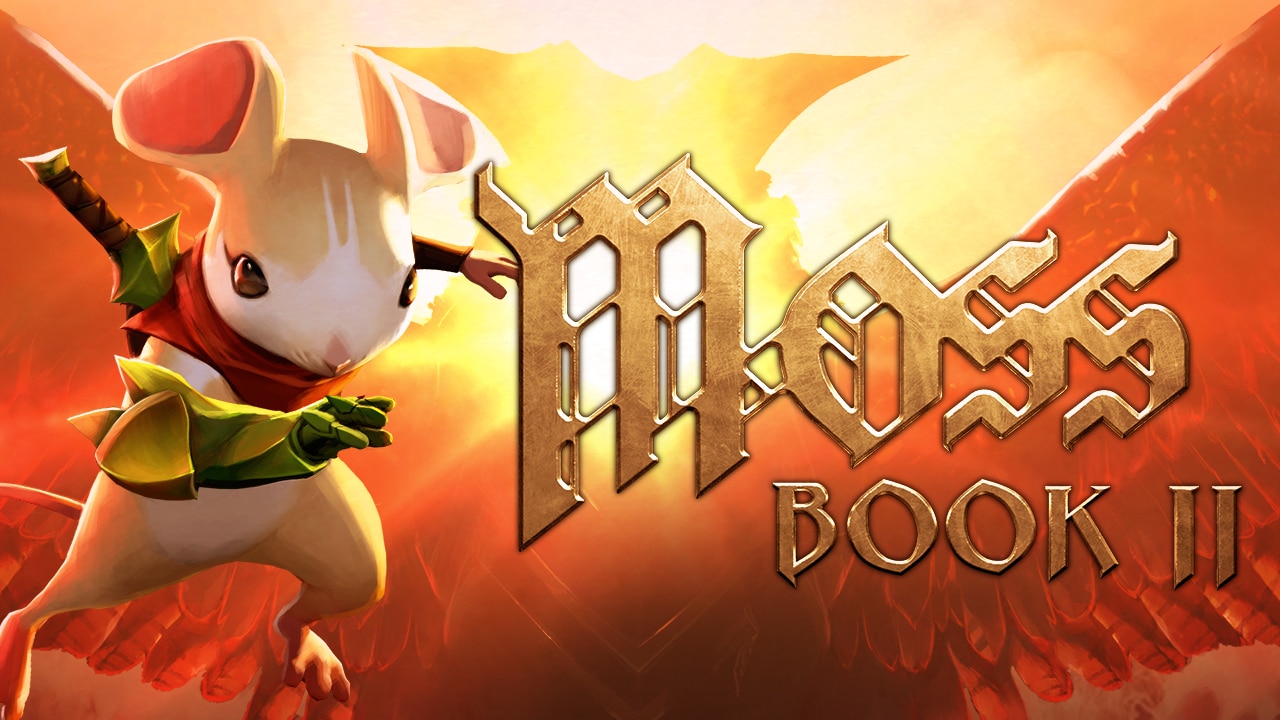 ---
12. Beat Saber
Does it even need an introduction? Beat Saber is the seminal VR rhythm game, inescapable with an omnipotent hold on almost every VR platform since it first released in 2018.
While PSVR 2 initially launched without Beat Saber, the game recently launched for Sony's new headset with improved visuals and great haptic support via the Sense controllers. Even better, cross-buy support with the original PSVR release means that existing players on PSVR can swap over to the PSVR 2 version for free and retain all their DLC purchases as well.  
Read more: Beat Saber 2022 Review
Platforms: PlayStation Store
---
11. Pavlov
Pavlov has long been a favorite among PC VR players, but now it's also available on PSVR 2.
The game is a VR first-person shooter experience modeled after Counter-Strike. That means that while it does have limited offline single player modes, it's best experienced online with its variety of team-based FPS game modes. Pavlov is a shooter based around precision, balancing itself between realism and engaging gameplay mechanics. The guns feel fantastic to use and playing online with friends will be your best bet for ongoing entertainment – there's little in the way of progression, nor is there any kind of true campaign to work through.
Unlike Pavlov Shack on Quest, which brings a 'lite' version of the game to standalone hardware, Pavlov brings the full PC VR experience to PSVR 2, with support for cross-play with PC players as well. The only missing part is the mod support available on PC VR, meaning that the current game modes are the extent of what you'll be playing.
Read more: Pavlov VR Review
Platforms: PlayStation Store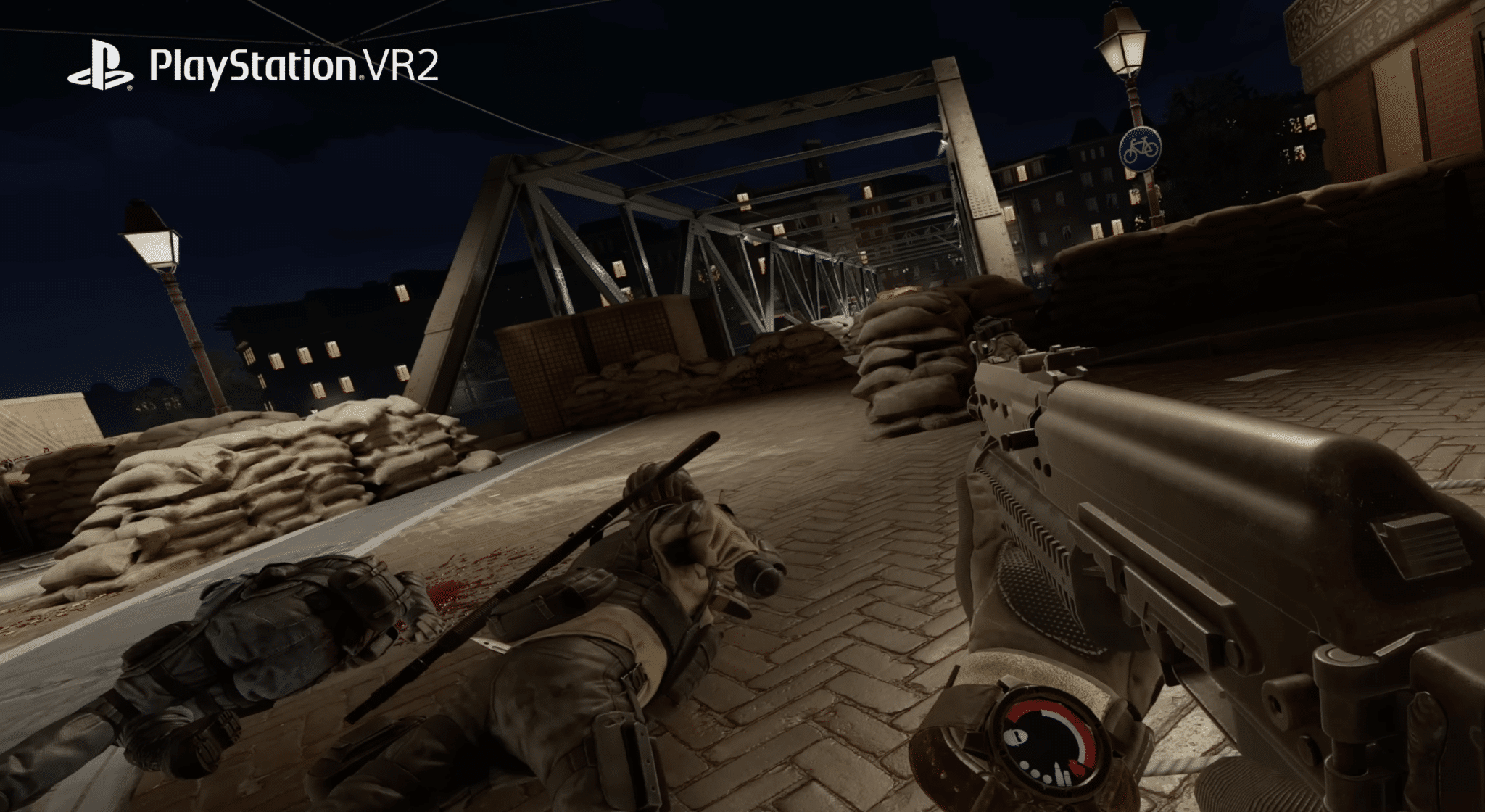 ---
10. The Dark Pictures: Switchback VR
Another PSVR 2 exclusive, this release from Supermassive Games sees you take part in some arcade shooter gameplay while traveling aboard a horror-themed rollercoaster. You'll play through several scary scenarios, with a plethora of villains and jump scares to keep you on the edge of your seat. It features entertaining, arcade gun mechanics reminiscent of The House of the Dead, alongside some fantastic horror theme park scenarios that feel ripped out of a dark version of Disneyland.
While it's not the most visually impressive title on the list, nor is it the longest campaign ever, it's nonetheless an engaging horror shooter with fantastic enemy designs and some brilliant settings. It's  worth nothing that some users reported graphical issues and 'blurriness' around launch. Supermassive acknowledged the issues and said a patch should arrive by mid-July.
Read more: Switchback VR Review
Platforms: PlayStation Store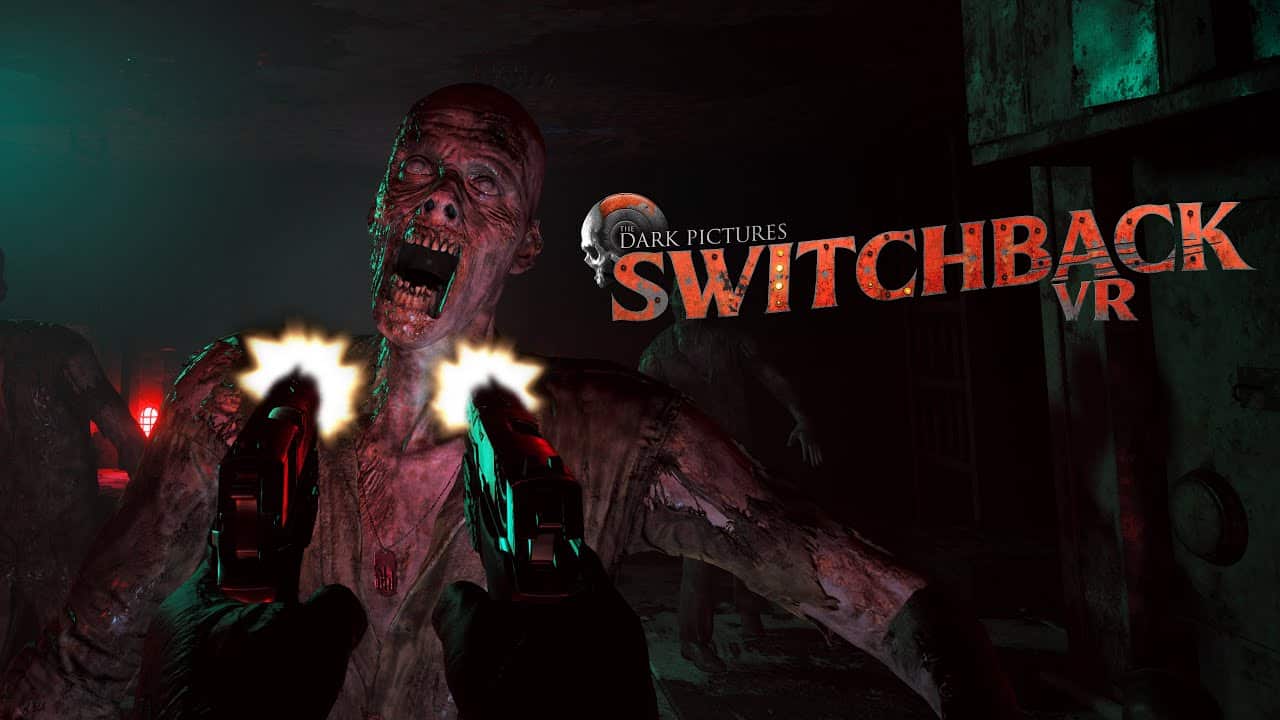 ---
9. Kayak VR: Mirage
Kayak VR is a quiet highlight of the PSVR 2 launch lineup, offering a stunning visual presentation and a relaxing experience across locations four locations: Papagayo, Antartica, Bjørnøya and Australia. There's a competitive multiplayer mode, but it's free roam where the game shines, allowing you to sit back, relax and enjoy the view. It may not feature a fully-fledged campaign or an extensive selection of game modes, but Kayak VR is one of the most relaxing VR experiences available on the platform and a joy to look at from every angle.
Read more: Kayak VR: Mirage PSVR 2 Review
Platforms: PlayStation Store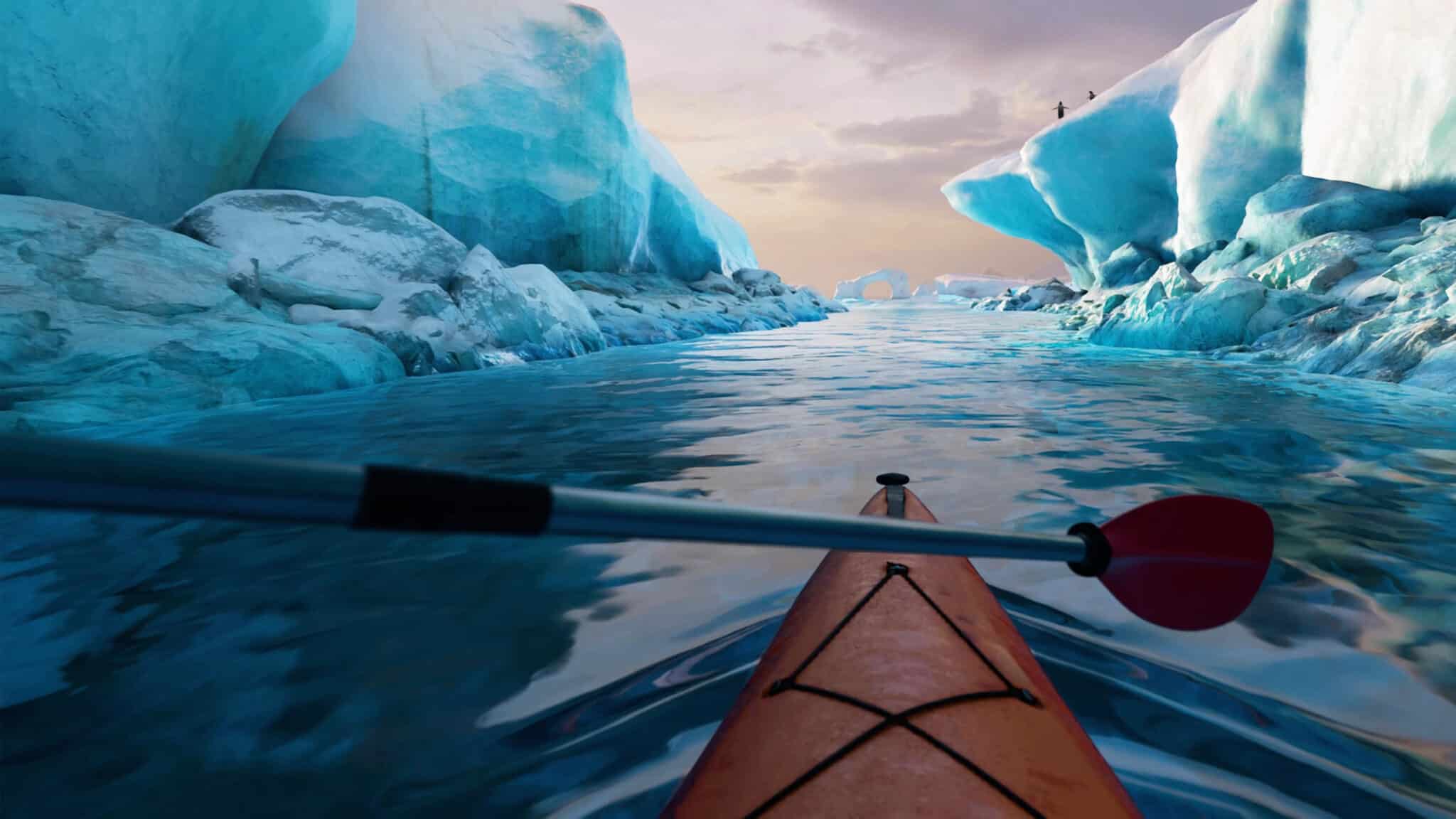 ---
8. Walkabout Mini Golf
If you're looking for proof that mini golf works well in VR, then look no further than Walkabout Mini Golf. Developers Mighty Coconut have created an experience that accurately represents mini golf, while also going far beyond what's physically possible with the game in real life. This ticks all the boxes – there's new courses every couple months and extensive multiplayer support, including support for cross-platform play and guest passes for DLC courses.
Read More: Guided Walkabout Course Tours / Walkabout Mini Golf Review
Platforms: PlayStation Store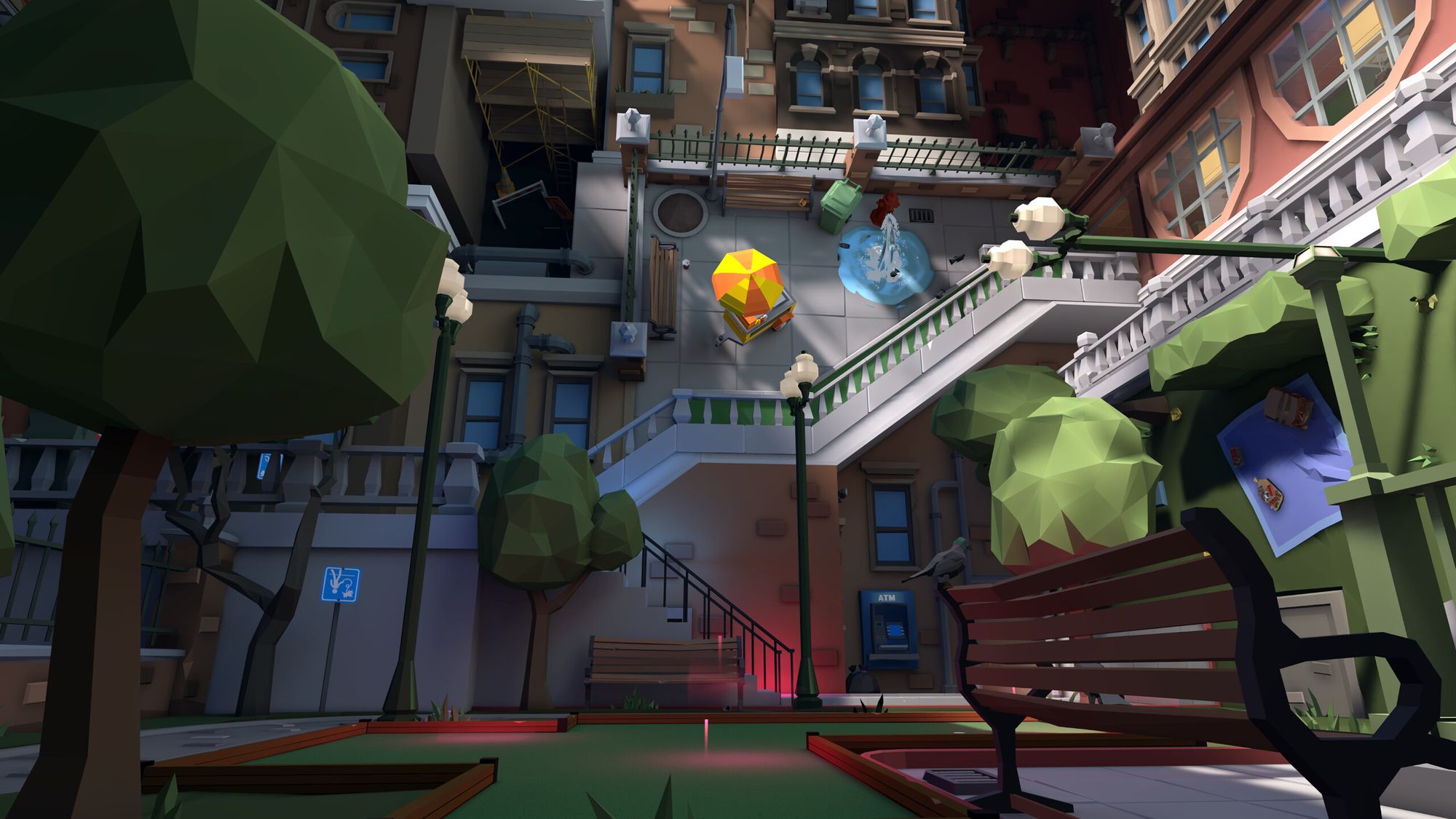 ---
7. Synapse
This PSVR 2 exclusive from veteran VR studio nDreams will make you feel like a gun-wielding Jedi , thanks to creative use of the headset's eye tracking technology. The highlight of this roguelike shooter is the telekinetic abilities – intuitively select items around the environment by just looking at them, then launch them at enemies using motion controls.
The gameplay would benefit from a bit more variety, but it's a visually stunning release and the eye tracking implementation results in some super satisfying combat.
Read more: Synapse Review
Platforms: PlayStation Store
---
6. Pistol Whip
Pistol Whip is one of VR's longest-running and well updated games across all platforms. Luckily, it shines on PSVR 2, looking fantastic and taking advantage of PSVR 2's unique features such as adaptive triggers in the Sense controllers, which gives you a 'more realistic firing experience.' Headset haptics on PSVR 2 also add to the immersion, letting you truly feel each time you get shot and giving those moments a much greater sense of impact.
For those who aren't aware, Pistol Whip is the beautiful intersection between rhythm games, Superhot-like action and Matrix-style cinematic flair. You'll move along on-rails scenes with enemies popping up to a pumping soundtrack – your task is not just to shoot the enemies as they approach, but do so in time with the beat of the music.
It's a fantastic concept and developers Cloudhead Games continue to expand the game with numerous free content updates and expansions, making it a great option for PSVR 2 players.
Read more: Pistol Whip Review
Platforms: PlayStation Store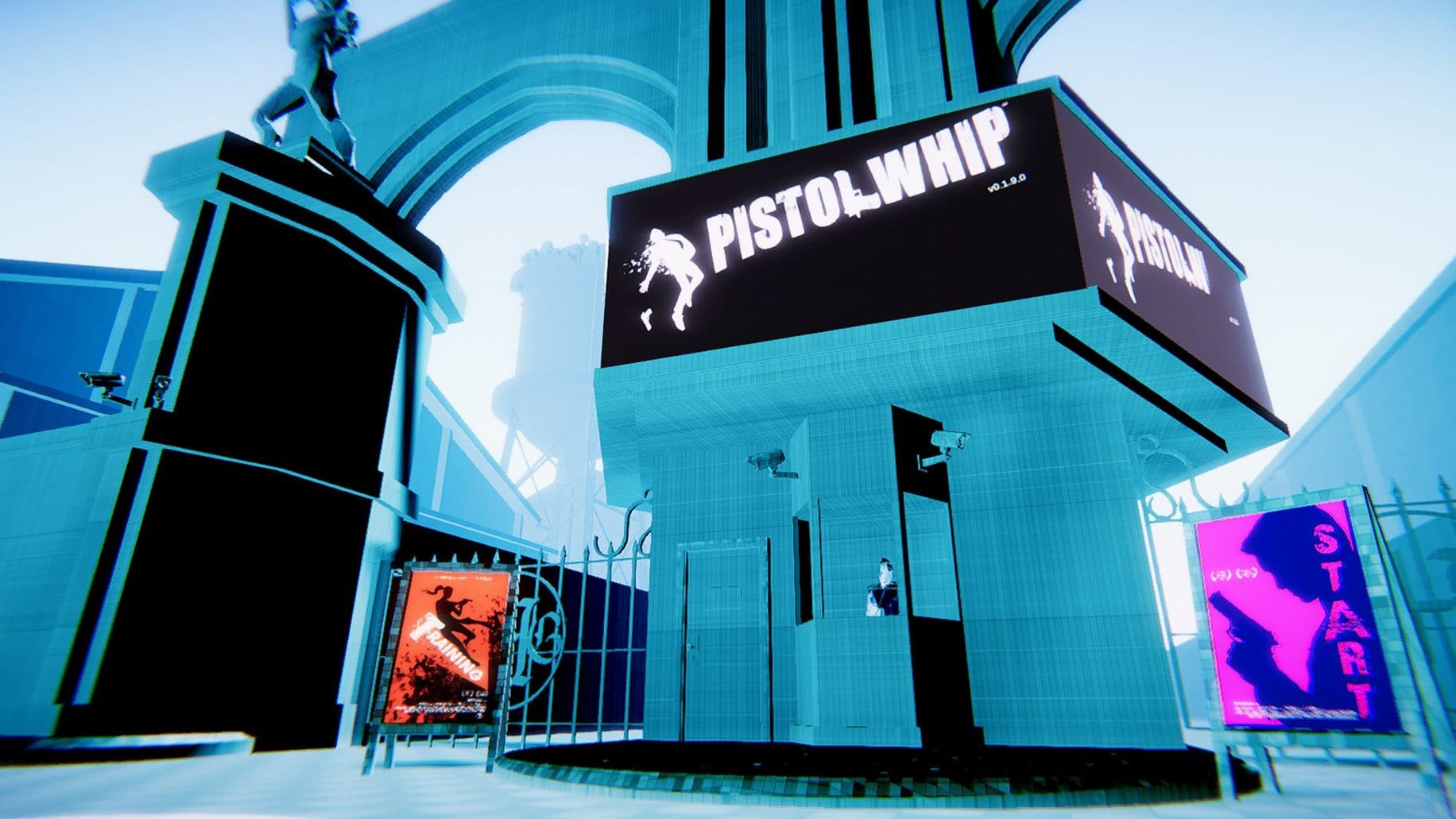 ---
5. Before Your Eyes
Before Your Eyes is a tragic yet beautiful narrative experience, with the VR version available exclusively on PSVR 2. It's a unique 90-minute story, with an eye tracking mechanic that is unlike any other use of the technology. You're transported back into the memories of the protagonist Benny, experiencing them from his first-person perspective as they happened. The catch is that every time you blink, the story moves forward. Sometimes it's just a moment, sometimes it's a jump forward a few years into the future.
What follows is a unique, compelling and innovative VR experience that demonstrates how the medium can tell stories that movies, games and other media can't. Plus, it's a controller-free experience and very little artificial movement, making it an accessible experience to almost anyone.
Read more: Before Your Eyes VR Review
Platforms: PlayStation Store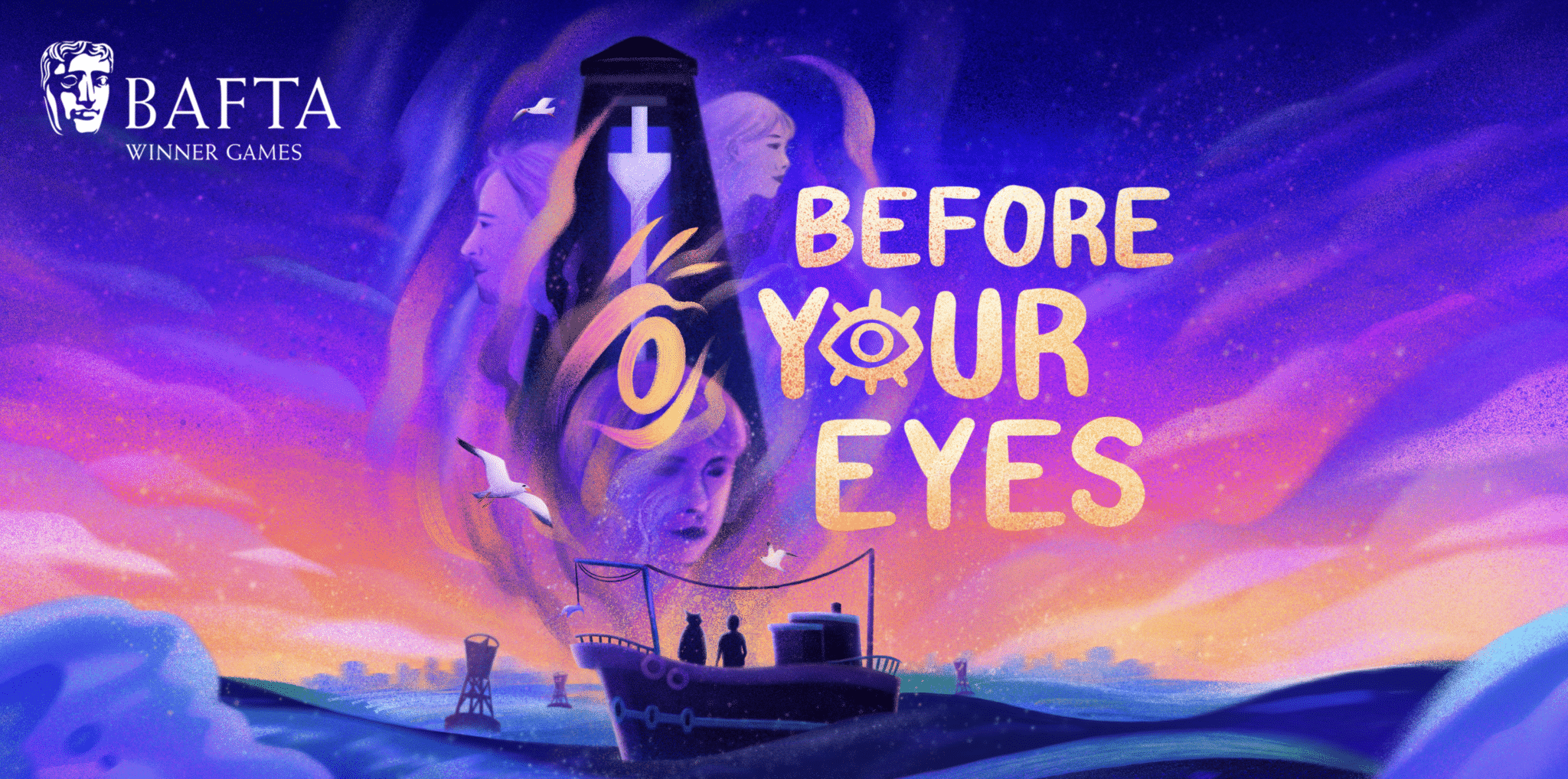 ---
4. Demeo
Demeo, the tabletop dungeon crawler RPG from Resolution Games, remains one of the best social VR games across all platforms, and its PSVR 2 release is up there with the best. Not only does the game support cross-platform play – so you can team up with players on Quest or PC VR – but it also looks better than ever on PSVR 2. There's no jagged edges to be seen and the game looks better than ever, thanks to the PSVR 2's OLED display with HDR support, allowing for much deeper blacks than you'll get on a headset like Quest 2.
With several expansions available since release, Demeo offers players a wealth of content and an engaging social experience among the best that VR has to offer. On PSVR 2, it's the best non-exclusive release so far. On PS5, you also have the option to play flatscreen as well – the best of both worlds.
Read more: Demeo Review
Platforms: PlayStation Store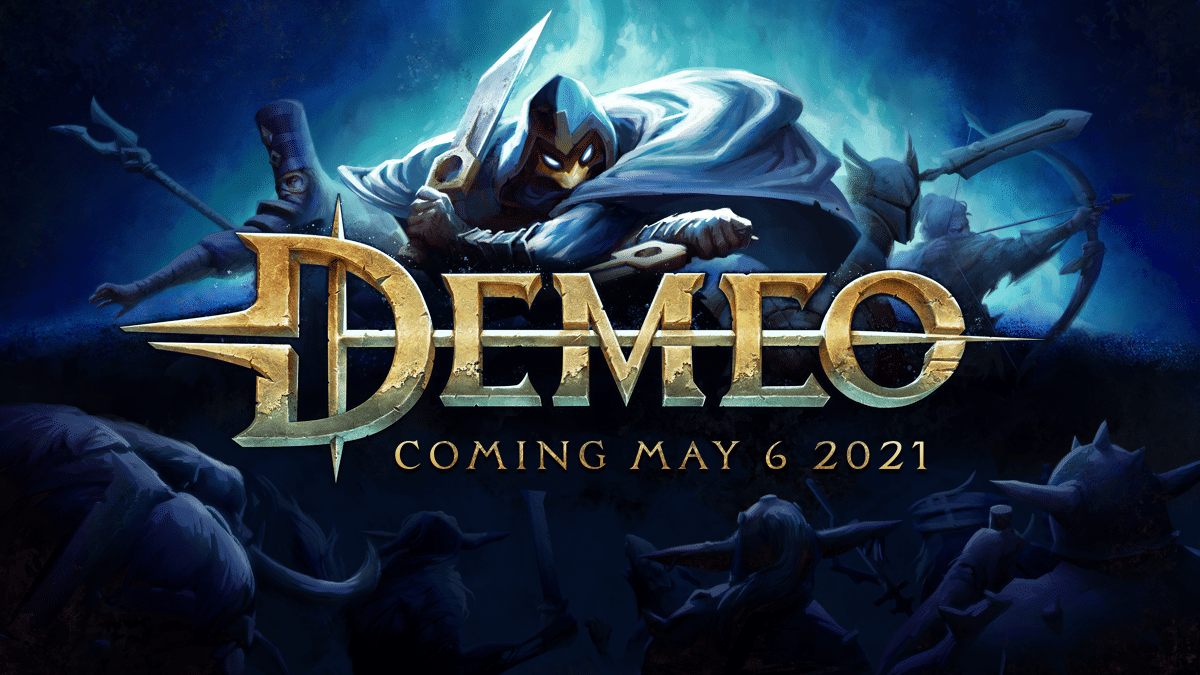 ---
3. Gran Turismo 7
Gran Turismo 7 is one of the most potent racing sims to ever grace VR and it's available exclusively for PSVR 2. While the menus display on a flat screen in-headset, the races and gameplay itself will take place in full, immersive VR – it's a sight to behold. Not only is the game stunning, but offers fantastic racing simulation with various levels of difficulty and a full campaign and many other mode, all available in VR. For racing fans, this is an absolute must.
Read more: Gran Turismo 7 PSVR 2 Review.
Platforms: PlayStation Store
---
2. Resident Evil Village
Village marks the second mainline Resident Evil game to get VR support, after Biohazard launched with PSVR support in 2017. Much like Biohazard, Village is a phenomenal launch title for PSVR 2 and an amazing horror shooter with a fully-fledged campaign that is captivating from start to finish.
It's particularly impressive given that the game was designed for flatscreen platforms first, however that also means that it features sequences that might be fairly intense for new VR users. Expect your head and field of view to be quickly repositioned, shoved and moved around without notice. Nonetheless, the well-paced campaign, gorgeous visuals and engaging gunplay make Resident Evil Village easily one of the best experiences on PSVR 2 right now.
Read more: Resident Evil 8 Village VR Review.
Platforms: PlayStation Store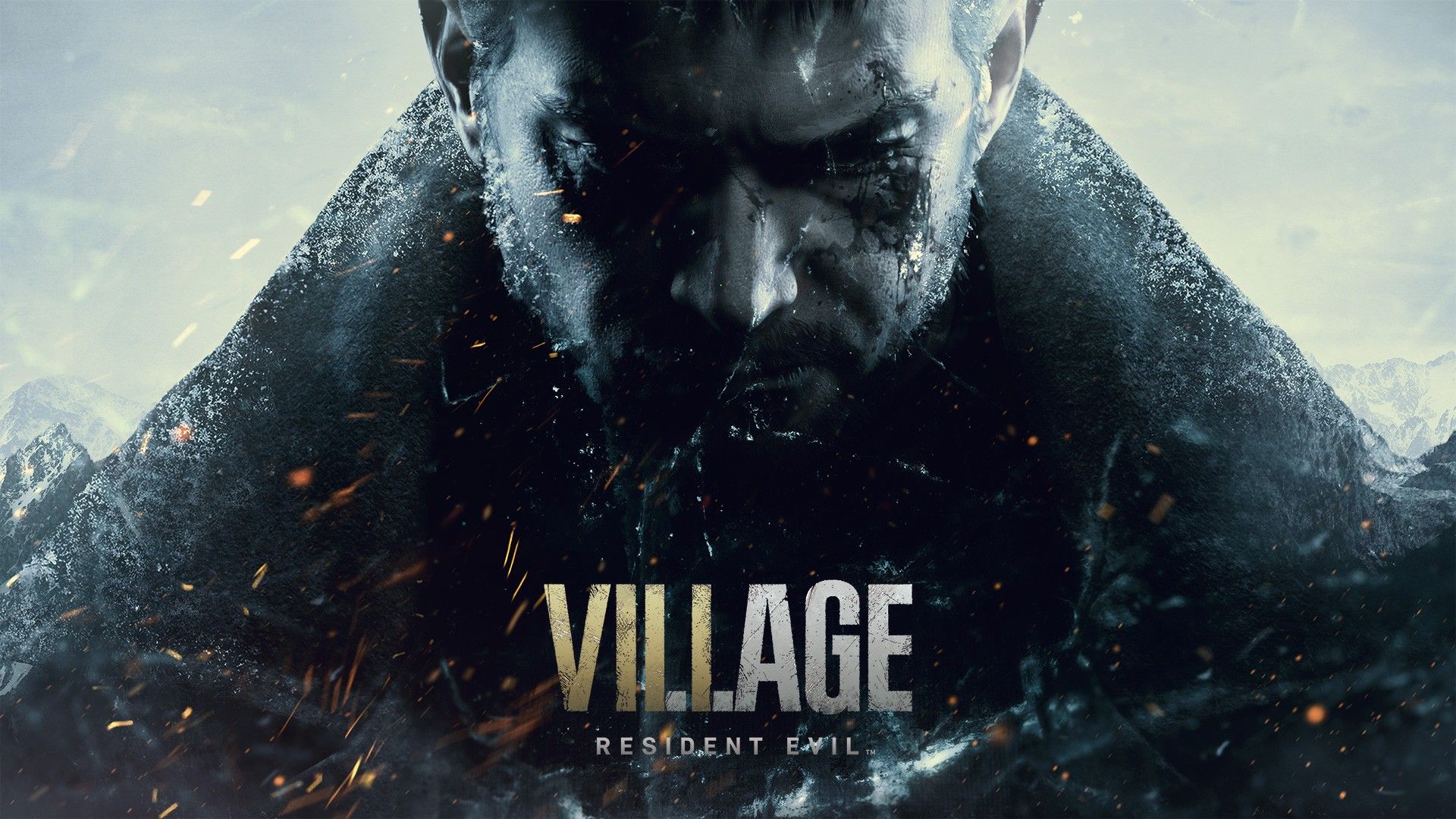 ---
1. Horizon Call of the Mountain
It's a tough call to pick a number one on this list, but Horizon just edges out the others to take the top spot. This PSVR 2-exclusive is one of the most visually stunning and dense VR experiences available, with some stunning environments that feature a level of detail rivaling Half-Life: Alyx.
While the gameplay isn't necessarily revelatory for VR, it is nonetheless incredibly polished and a stunning experience to behold in-headset. For any PSVR 2 owner, Horizon Call of the Mountain is a must-have.
Read More: Horizon Call of the Mountain Review
Platforms: PlayStation Store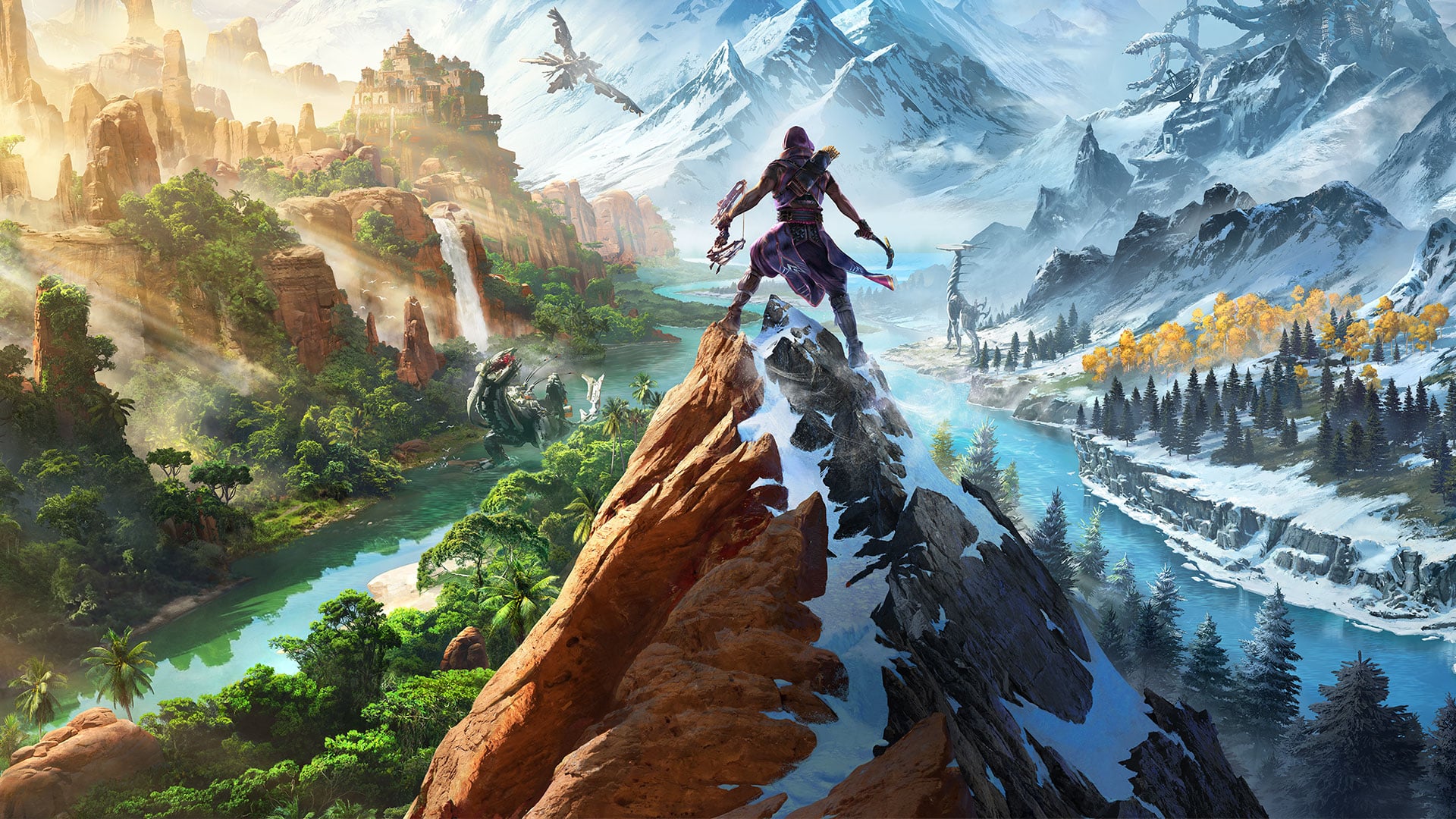 ---
July 3 2023 update: Removed Cities VR, Rez Infinite, Tetris Effect, Puzzling Places, The Light Brigade, Song in the Smoke and Zombieland: Reloaded from the list. Added Humanity, Another Fisherman's Tale, Red Matter 2, Beat Saber, Walkabout Mini Golf,  C-Smash VRS and Synapse. Adjusted the order of entries.