After the best Meta Quest 3 accessories? Here's what you need to know.
Meta's latest headset landed last month and if you're looking to pick up a Quest 3, you've likely got your eye on at least one of the many accessories being offered. Between carrying cases, headset straps, earbuds and prescription lenses, there's much to consider.
Before we begin, it's worth noting what Quest 3 includes out of the box. Every headset comes with a standard black facial interface, two Touch Plus controllers with two AA batteries already inserted, a 1m Type-C charging cable and a Type-C charging plug socket adapter.
Previously, we rounded up the Quest 3 accessories available at launch but we've since gone hands-on with different options and are confident in providing our recommendations. Alongside Meta's official accessories, expect more third-party options from companies over time, some of whom are included in the 'Made For Meta' program. We'll revisit them as more options become available.
To keep this list varied with price, purpose and quality, we've included multiple options on each segment while highlighting our preferred choices. Accessories are never a one-size-fits-all choice, so we're aiming to account for personal preferences.
For now, here's our round-up of the best Quest 3 accessories currently available:
---
Best Quest 3 Head Straps
Different head shapes mean the standard default strap won't be the best option for many people. Just like with Quest 2, Meta has released a sturdier 'Elite Strap' with a click wheel behind for tightening. We've found the Elite Strap to once again be the more comfortable option for longer sessions, though our Quest 3 review notes that the default strap was good enough for roughly an hour of use.
While it's a more comfortable option, that doesn't necessarily mean the official Elite Strap is the best pick. We've found its lower positioning compared to the default strap means it can bunch up longer hair around your ears. Our current choice is the ZyberVR Head Strap, which adds memory foam padding to the top strap, a 60° adjustable hinge and costs nearly half the price.
Just be aware that official Quest 2 Elite Straps aren't compatible with Quest 3 headsets. If you bought a BOBOVR M2 Head Strap, the company has developed a retrofit kit to make that compatible with Quest 3. Similarly, KIWI Design also released a conversion kit. If you're seeking a battery head strap for some extra charge, more details on that further down.
Quest 3 Head Straps
---
Best Quest 3 Carrying Case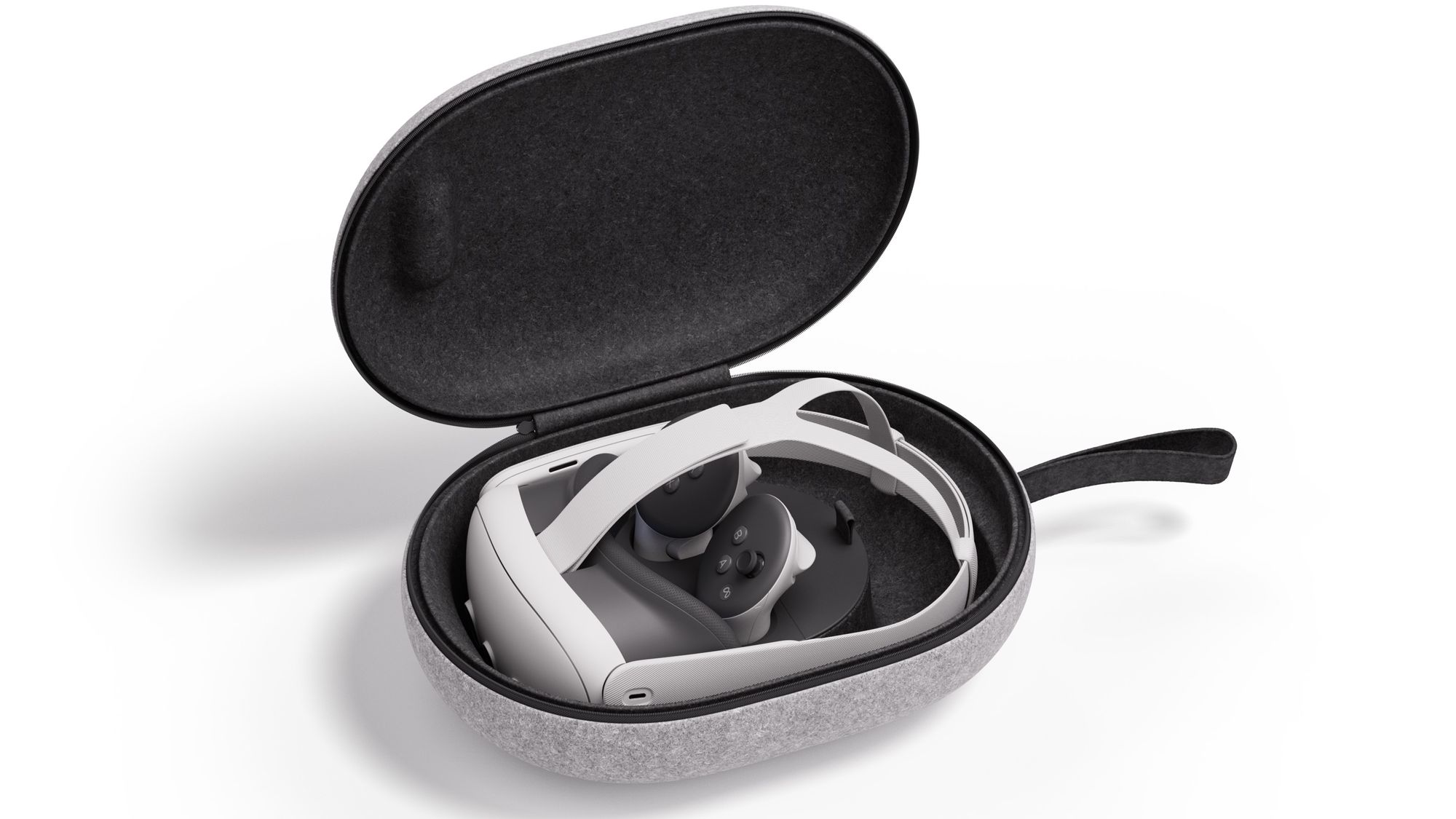 For a portable standalone headset, chances are you'll be after a Quest 3 carrying case to take your new headset on the go or simply keep it safe at home. Like many categories on this list, the official carrying case is a nice option and currently our recommended pick, though it's also expensive.
If you're looking for a more lightweight option, we've found storing your Quest 3 inside these microfiber bags is an effective method. We've also tried Aukiba's Quest 3 case, which uses a sturdy shell but isn't the most secure fit for your headset.
---
Best Quest 3 Charging Dock
We haven't found any specific Quest 3 charging docks yet beyond Meta's official option, which includes rechargeable batteries for your Touch Plus controllers. Our review praised it for "its impressive design and convenience" but considered it hard to justify the high asking price. Unless you plan on using Quest 3 regularly, we'd consider waiting for third-party alternatives.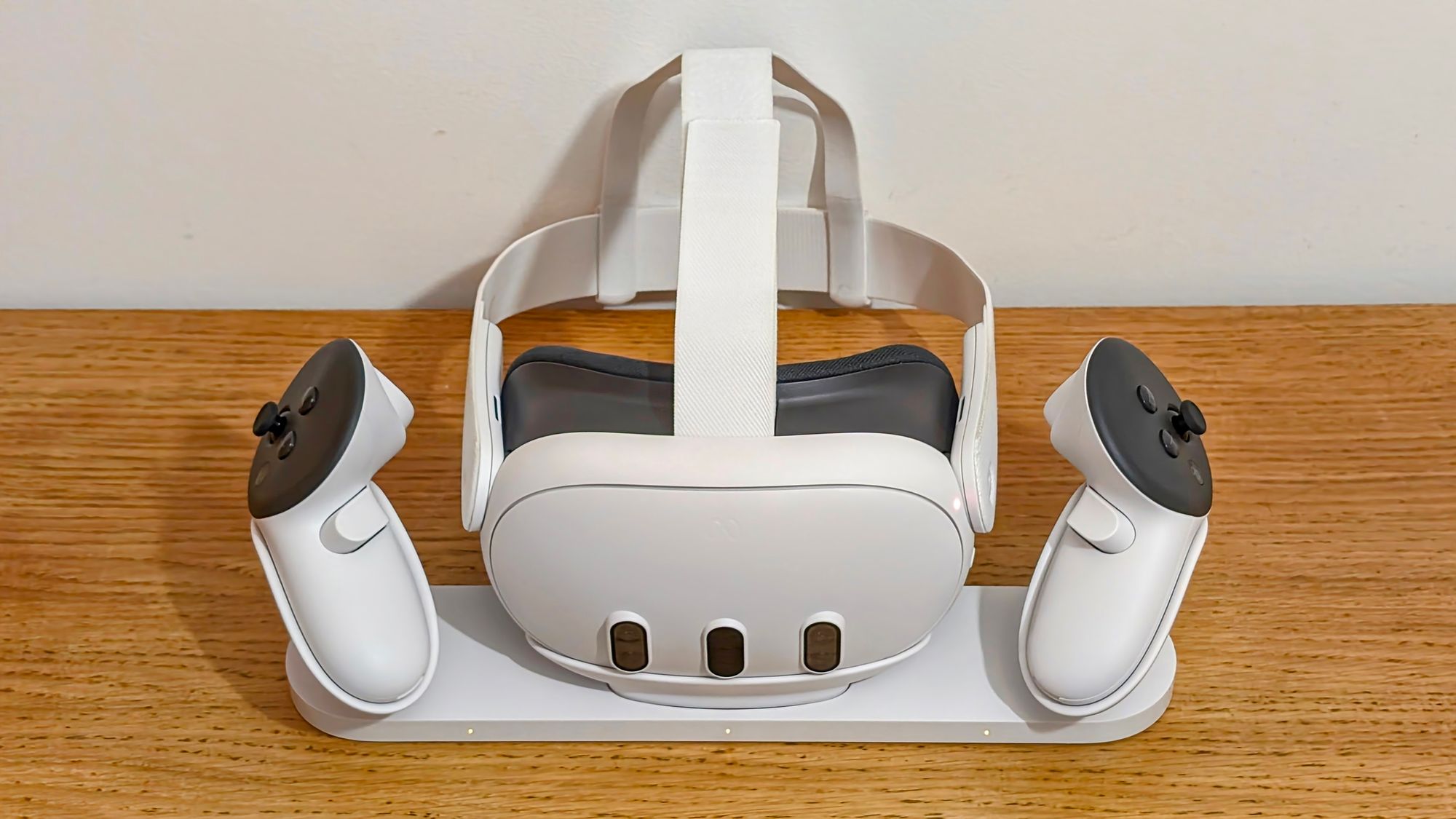 ---
Best Quest 3 Face Cover
For anyone buying Quest 3 with fitness in mind, you should consider picking up a silicone face cover. That's not because the standard face cover isn't comfortable, though. Unfortunately, it's made of cloth and will absorb sweat pretty quickly.
A silicone cover makes your headset easier to keep clean but at $40, Meta's official option is pricey. For $13.99, we'd instead recommend Apexinno's face pad, which does the same job and remains comfortable for a much lower price. Notably, VR Cover also sells disposable covers in packs of 25 or 50 covers, starting from $10.
---
Best Quest 3 Prescription Lenses
Unlike Quest 2, no glasses spacers are required but prescription lenses may still be preferable. For Quest 3, Meta is officially partnering with Zenni via the Made for Meta program. Costing $50, Zenni's option comes with anti-scratch, anti-reflective, water-resistant and oil-resistant coatings. Microfiber cloth and a carrying case are also included.
Cheaper alternatives like VR Rock offers lenses from $25 onwards, though additions like anti-glare cost extra. VR Optician also sells protective and prescription lenses, offering similar perks and prism corrections to assist with double vision. However, that retails for a much higher price.
So far, we're impressed with Zenni's option. Our writers found them to be a great option that easily clicks into place and choosing prescription lenses means you won't risk scratching your glasses against the Quest 3 lenses. Should you wish to protect your lenses from sunlight, third-party covers are also available. We'd also suggest microfibre cloths for keeping them clean.
Prescription Lenses
Lens Covers
---
Best Quest 3 Earbuds or Headphones
While you can use any bluetooth headphones or earbuds with Quest 3 – alongside 3.5mm wired headphones – Bluetooth's inherent latency issues mean wireless bluetooth sets usually won't work well in VR. So, you're better off looking for 3.5mm headphones or ones with a USB-C dongle.
Meta's partnered with Razer with its Made for Meta program for a Quest version of the noise-cancelling 'Hammerhead HyperSpeed' earbuds. You can use the USB-C dongle for a 2.4GHz wireless connection or Bluetooth. However, Razer's option isn't available until later this year, though PlayStation and Xbox branded versions are.
For now, we'd recommend the Soundcore VR P10 Earbuds. It's a comfortable and completely wireless option that plugs into the Quest 3's USB-C port through a dongle and comes with a rechargeable case. That's improved further by the dongle including a passthrough USB-C port, so you can still charge your headset simultaneously.
---
Best Quest 3 Link Cable For PC VR
The Quest 3 comes with a 1-metre USB-C-to-USB-C charging cable but if you're planning to play PC VR games through Quest Link, that simply isn't enough. If your WiFi isn't strong enough for Air Link or Virtual Desktop and you'd prefer an alternative, we'd recommend buying a 5m/16ft cable to avoid limiting your movement.
There isn't an official Quest 3 Link Cable yet, though the Quest 2 Link Cable works. However, that's another pricey choice at $79. Our personal pick right now is the third-party Syntech 5m Link Cable, which performs just as well and costs less than half the official option does.
---
Best Quest 3 External Battery Pack
Not everyone wants to use a head strap with a built-in battery pack to keep your Quest 3 charged. Comfortable weight distribution will differ depending on who you ask and to compensate for this, some are instead using external battery packs to place that weight elsewhere.
So far, we've seen more standardized external batteries alongside more wearable designs for your belt and neck. Our writers have also found it comfortable using an Anker Prime while placing it inside this sling bag. Apps and games drain the battery at varying rates, so we'd recommend an external battery with a 30W minimum charge to keep your Quest 3 running.
---
Other Quest 3 Accessories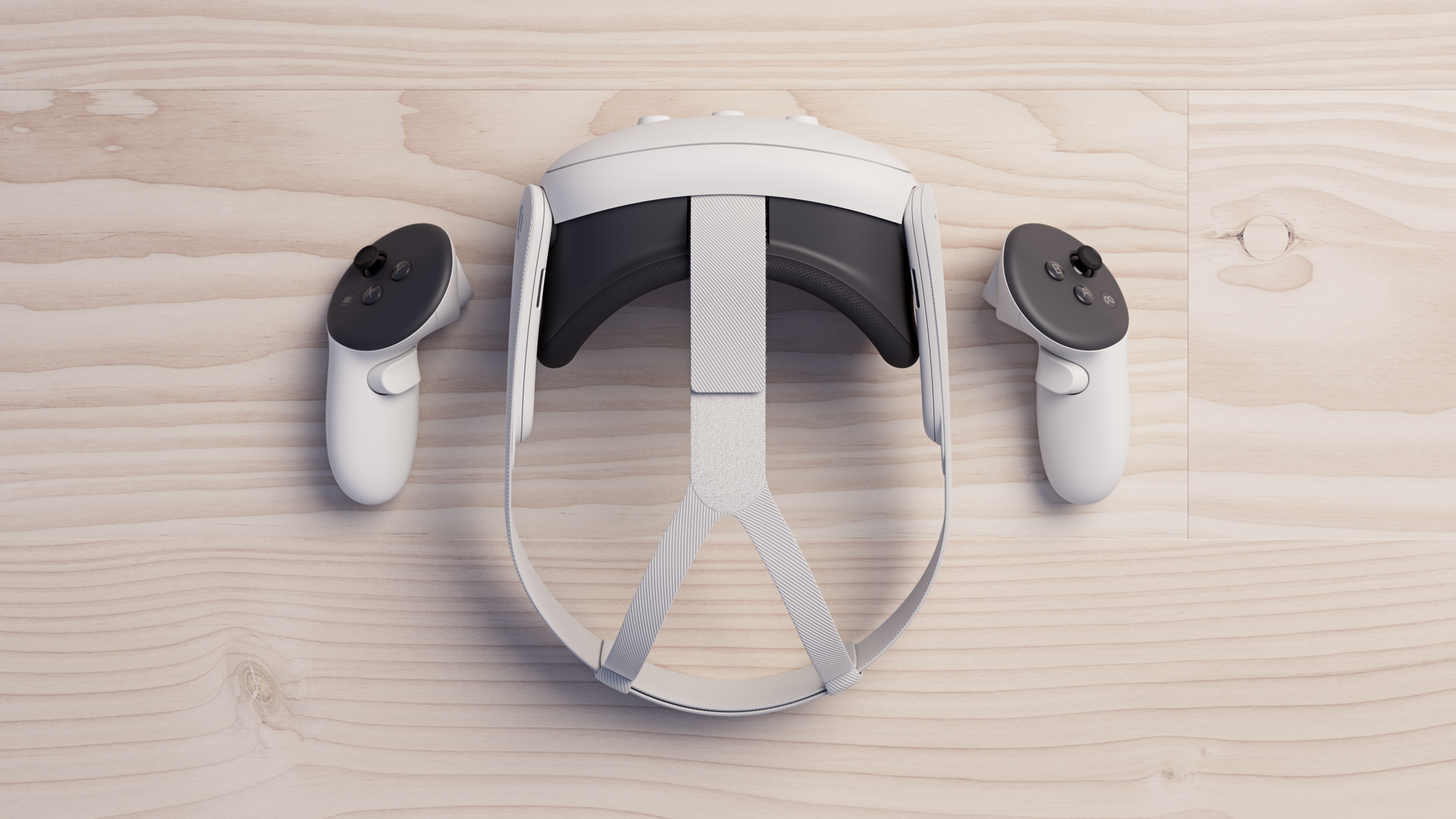 While we've aimed to make this list as comprehensive as possible, there are a few types of Quest 3 accessories that come down to personal preference. We can't say Meta's blue Quest 3 facial strap is better than orange when they otherwise function identically, and that's also true for shell covers.
We've also included accessory types that we haven't directly tried yet in this section, namely gunstocks and controller grips. We're not prepared to recommend these until we've gone hands-on, so those categories may move into the main section at a later date. For now, here's everything else you can find for Quest 3 accessories.
---
Quest 3 Battery Head Straps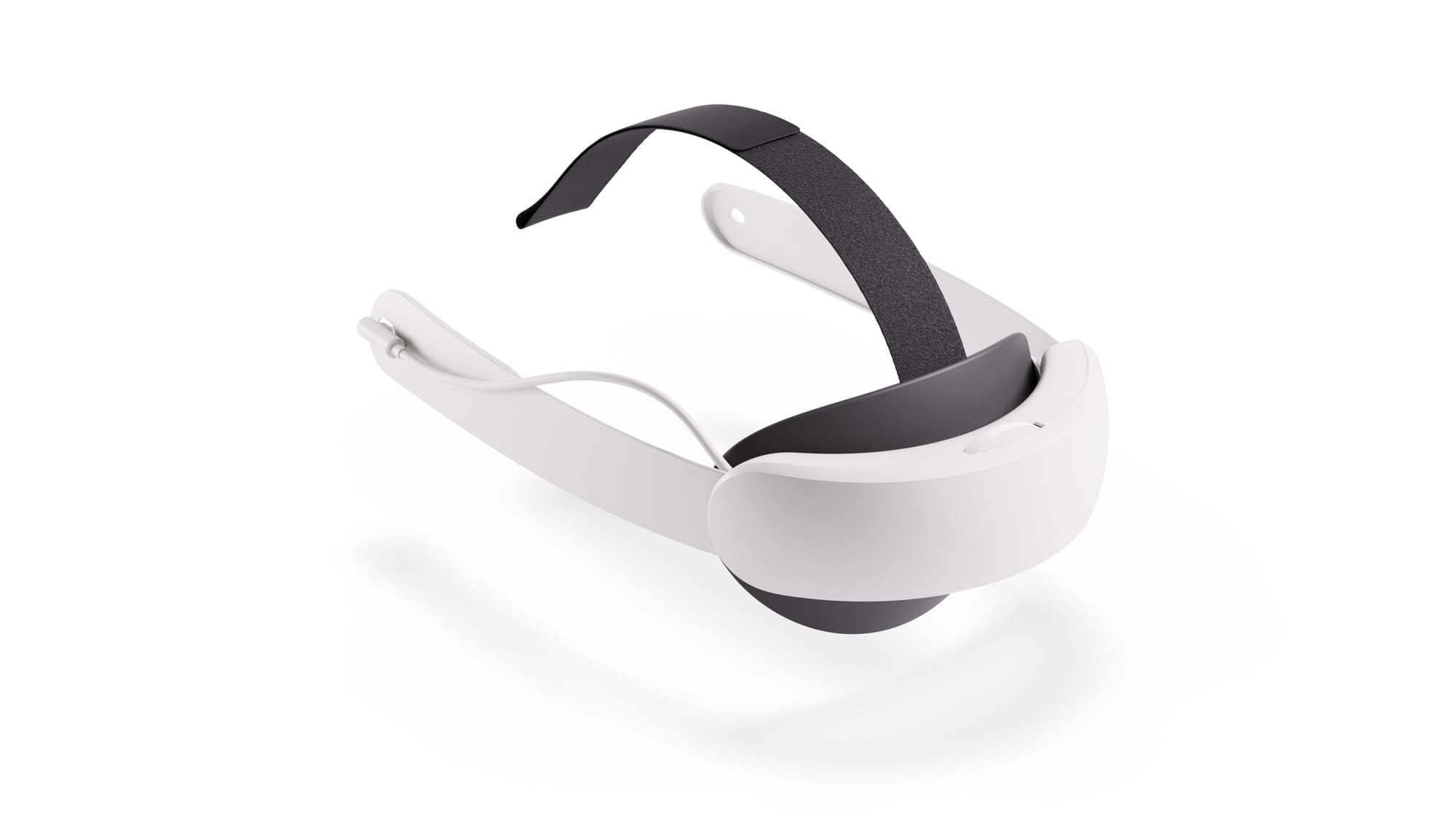 With roughly 2-3 hours of battery life on Quest 3, depending on usage, a head strap with a built-in battery pack may prove tempting over a standard elite strap. We've only tested Meta's official option since launch and while reviewing Assassin's Creed Nexus, it provided roughly 90-120 minutes of extra charge. The downside is that it's very pricey at $130.
Further testing is required before we can definitively offer a battery head strap recommendation. We're currently waiting to try Bobovr's M3 Pro design, while KIWI Design's Battery Head Strap will be released at the end of November. Until then, here's some of the available options.
Quest 3 Battery Head Straps
---
Quest 3 Controller Grips and Straps
The Touch Plus controllers for Quest 3 include a basic strap as standard, letting you securely place them around your wrists so they don't go flying. Effective but no thrills. Meta has premium 'Active Straps' available, while some third-party like AMVR are introducing silicone grip covers and their own knuckle straps.
As a reminder, the Touch Pro controllers are also compatible with Quest 3, so you may want to consider using those if you own a Quest Pro. However, buying them separately costs an extra $300, nearly half as much as the 512GB Quest 3 headset alone.
---
Quest 3 Facial Straps & Face Covers
Beyond the standard black bundled with your Quest 3, Meta only officially offers blue and orange cloth straps for an extra cost. Presently, these colors are not available for the Elite Straps so if you really want to brighten up your headset, you may have to compromise. Otherwise, VR Cover also sells cloth face covers.
---
Quest 3 Shell Covers
Not a fan of the white Quest 3 design? Alongside the colored facial interfaces, some third-party companies are also making face covers. So far, we've only seen a handful and we haven't tried any of these directly.
---
Quest 3 Gunstock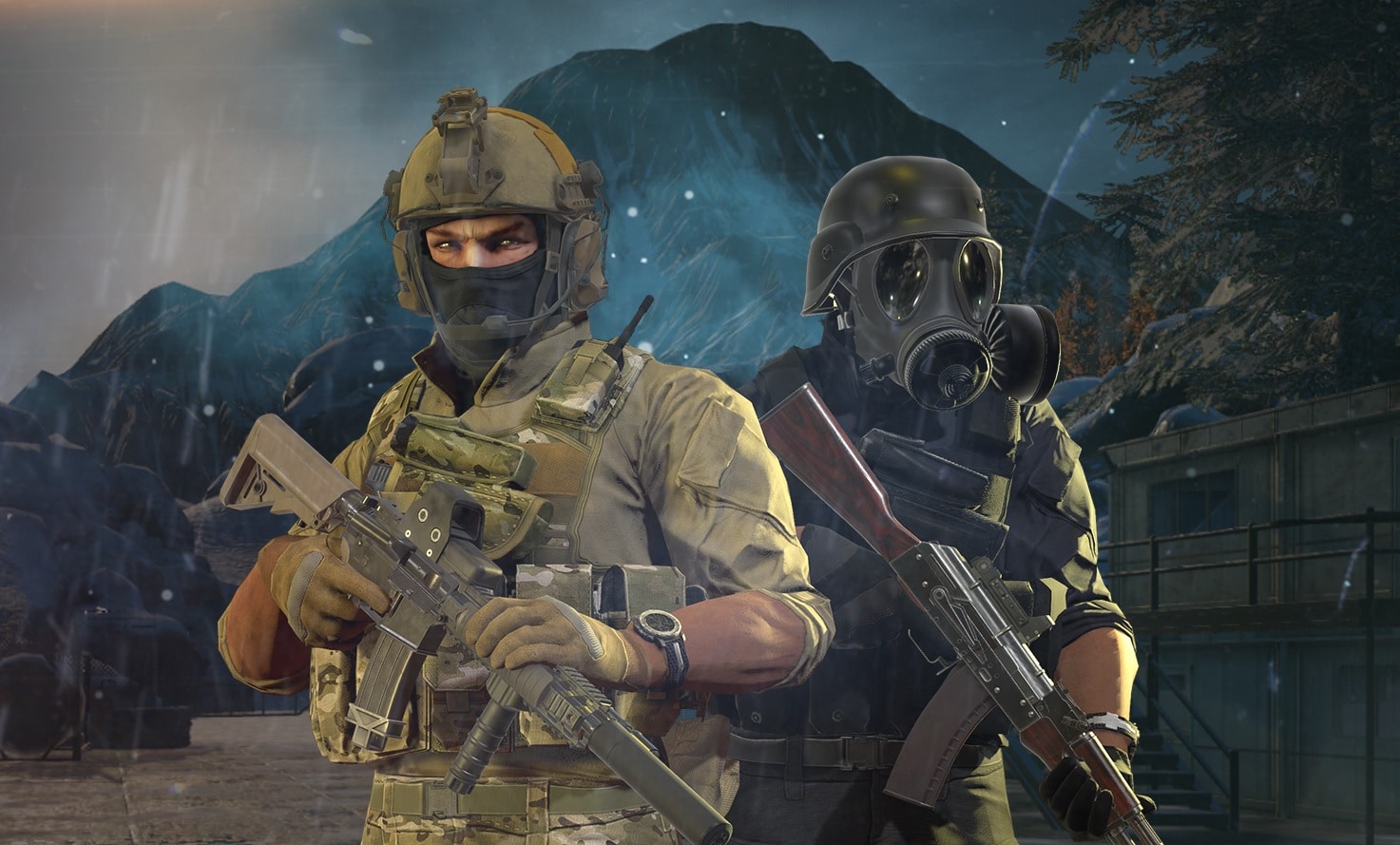 Looking for a gun attachment for your Touch Pro controllers? We've not seen many yet beyond ProTubeVR. On Quest 3, they have a few options currently available.
---
Miscellaneous Quest 3 accessories
Some Quest 3 accessories simply don't fit into one neat little category, so we wanted to ensure those were also accounted for. From Beat Saber to Walkabout Mini Golf accessories, here's what we've found so far.
---
Interested in the best Quest 2 accessories instead? Check out our previous recommendations below: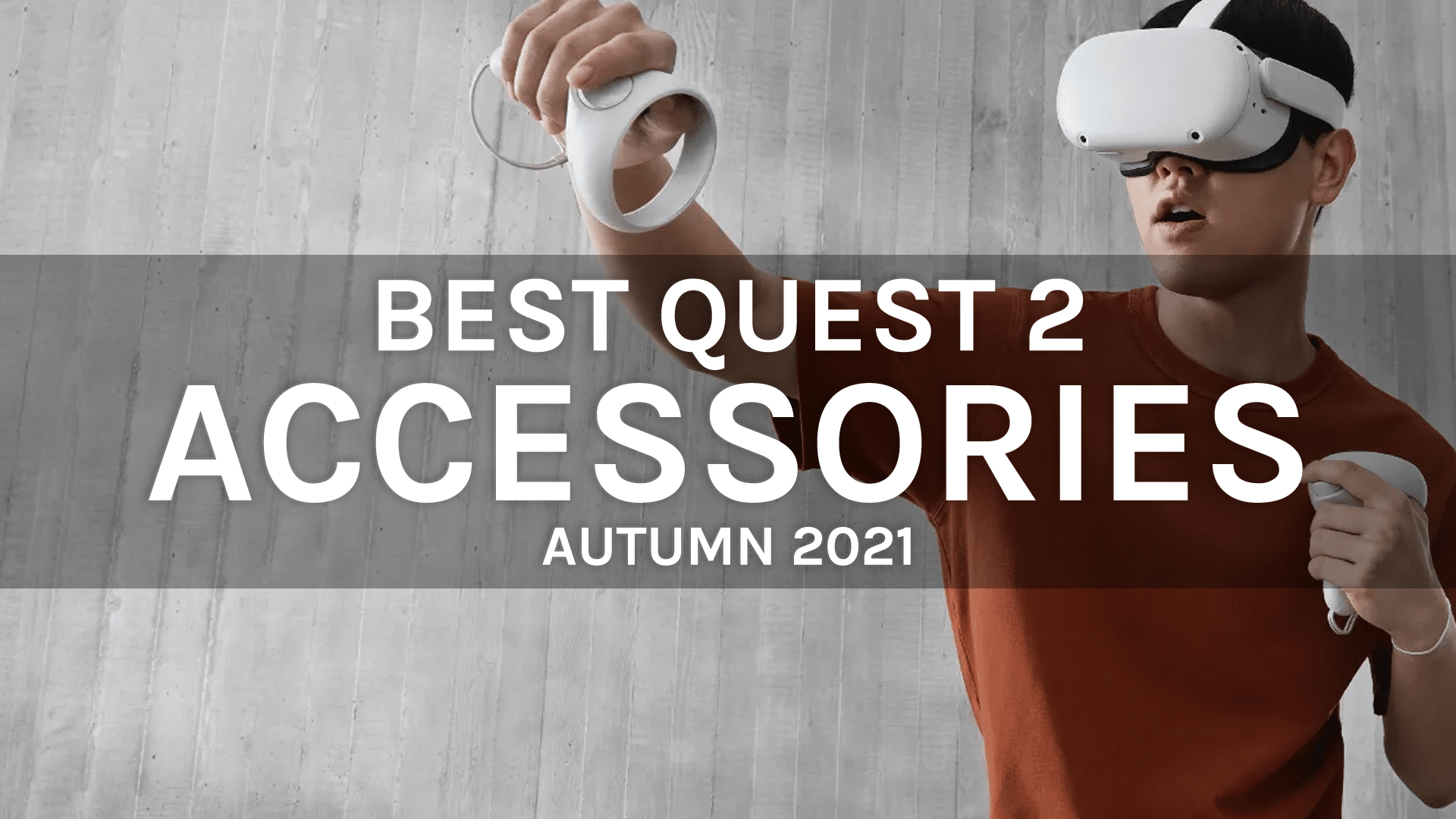 ---
Disclaimer: When you purchase items through links on our site, we may earn an affiliate commission from those sales. All prices listed on this page are for the RRP but items may be on sale when checked.
Update notice: this article was first published on October 10, 2023. We updated this list on November 23, 2023 to add our recommendations and include newly announced third-party accessories.