Searching for new VR games releasing in May 2023? We've got you covered.
Following a strong start this year, April 2023 was comparatively quieter but that doesn't mean we lacked big VR games. On our side, we reviewed Gambit!, Breachers, Call of the Sea VR, Kill It With Fire VR, A Knight In The Attic, Tennis League VR and Eye of the Temple, alongside interviewing New Blood Interactive about Amid Evil VR. Elsewhere, other notable games included Creed: Rise to Glory - Championship Edition, Fruit Ninja 2 and the Half-Life 2: Episode 2 VR Mod, making it a busy month all around.
Here's a rundown of all the big upcoming VR releases arriving on Meta Quest 2, PC VR, PSVR 2, Pico 4 and more in May 2023.
Propagation: Paradise Hotel - May 4 (Quest 2, PC VR)
Developed by WanadevStudio, Propagation: Paradise Hotel is a sequel to Propagation VR. A survival horror game, this new story focuses on Emily, who will infiltrate this zombie-ridden hotel to find her twin sister, Ashley. WanadevStudio confirms a PSVR 2 version is also coming "soon."
Survival Nation - May 4 (Quest 2)
Following a PC VR release in February, Survival Nation now makes its way to Meta Quest 2. An open-world online RPG, you must co-operate with your fellow camp members. Survival involves killing zombies, scavenging resources across this world and crafting new weapons.
Requisition VR - May 4 (PC VR)
Released in Steam early access last October, Requisition VR receives a full release this month. A physics-based co-op game inspired by Dead Rising and The Walking Dead: Saints and Sinners, you can craft increasingly absurd weapons like electrically charged baseball bats. A PSVR 2 version is in development, while the  Quest 2 port arrives in Q1 2024.
Rogue Ascent - May 4 (Quest)
This roguelike VR shooter will feature procedurally-generated levels with a sci-fi flair. The game uses hand tracking on Quest 2 and Quest Pro, so you'll control the action and gun down enemies using a range of hand gestures. You can check out our initial impressions right now.
Organ Quarter - May 8 (PSVR 2)
Organ Quarter is a VR survival horror game that draws inspiration from 90s horror franchises like Resident Evil and Silent Hill. Originally released for PC VR in 2017, it's now available on PSVR 2.
Transformers Beyond Reality - May 9 (PSVR 2)
After releasing for the original PSVR headset last September, Transformers Beyond Reality surprise dropped onto PSVR 2 on May 9. For those who previously owned the game for PSVR, a free upgrade to this new PSVR 2 version is available.
PokerStars VR - May 9 (PSVR 2)
Get your best virtual poker face ready, because PokerStars VR deals its way onto PSVR 2 on May 9.
Walkabout Mini Golf - May 11 (PSVR 2)
Walkabout Mini Golf is available across many platforms like Quest, PC VR and Pico with cross-platform multiplayer, so it's no surprise to see a PSVR 2 version follow. If you're unfamiliar, check out our walkthrough tour videos with Mighty Coconut to learn more.
Another Fisherman's Tale - May 11 (Quest 2, PSVR 2, PC VR)
Developed by Innerspace, Another Fisherman's Tale is a direct sequel to 2019's A Fisherman's Tale. Continuing the story of Bob the Fisherman, you play as Nina, the original protagonist's daughter who begins investigating her father's past. If you're curious to know more, you can check out our hands-on preview from GDC 2023.
Windlands - May 11 (Quest)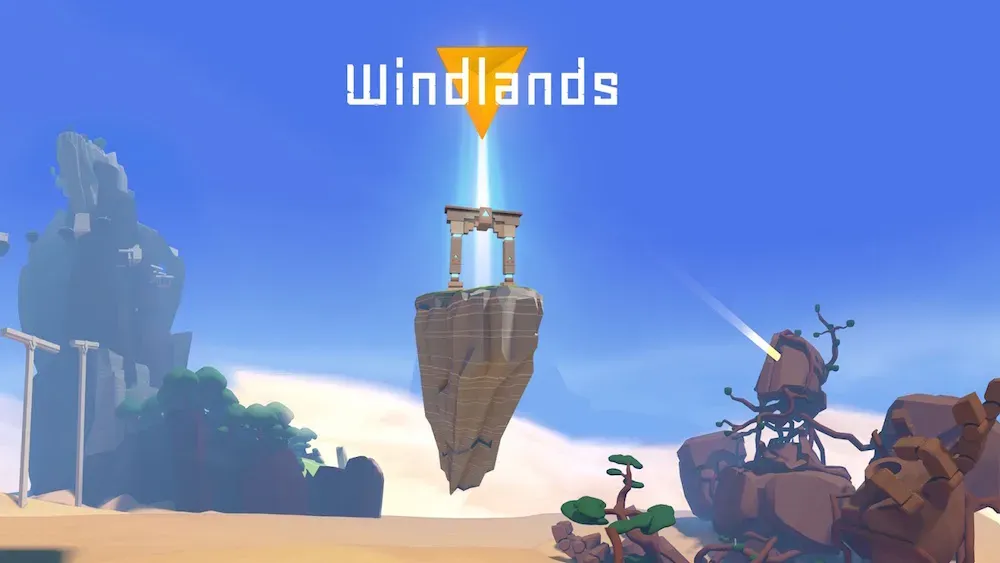 Windlands 2 swung onto Quest earlier this year, and now its predecessor is making its way over as well. While the original Windlands previously launched on App Lab for Quest, it's now listed for release on the official Quest store from May 11.
Unlike its sequel, this Windlands release supports the original Oculus Quest headset, alongside Quest 2 and Quest Pro.  
Humanity - May 16 (PC VR, PSVR, PSVR 2)
A surrealist platformer where you play as a Shiba Inu, Humanity marks the latest game from Tetris Effect and Rez Infinite publisher Enhance. Guiding humans through various puzzles in a Lemmings-esque premise, any PlayStation Plus Extra/Premium subscribers can play it at no additional charge on day one.
Firmament - May 18 (PC VR)
First revealed back in 2018, Myst developers Cyan confirmed that its next puzzle adventure game arrives this month. Set in an abandoned steampunk world, Firmament sees you exploring three realms, joined by a clockwork companion and mysterious apparition. While the PSVR port was canceled last year, an upcoming PSVR 2 will follow at an unknown date.
X8 - May 18 (PC VR, Quest)
Thirdverse confirmed that upcoming tactical 5v5 shooter X8 arrives in Steam Early Access and Quest via App Lab this month. Available as a free-to-play title, a digital cataclysm causes heroes from fictional shooters to unite, splitting into 5v5 online teams with up to 14 rounds. A PSVR 2 release is also planned, though as PlayStation doesn't support early access, this likely won't arrive for a while.
Red Matter 2 - May 18 (PSVR 2)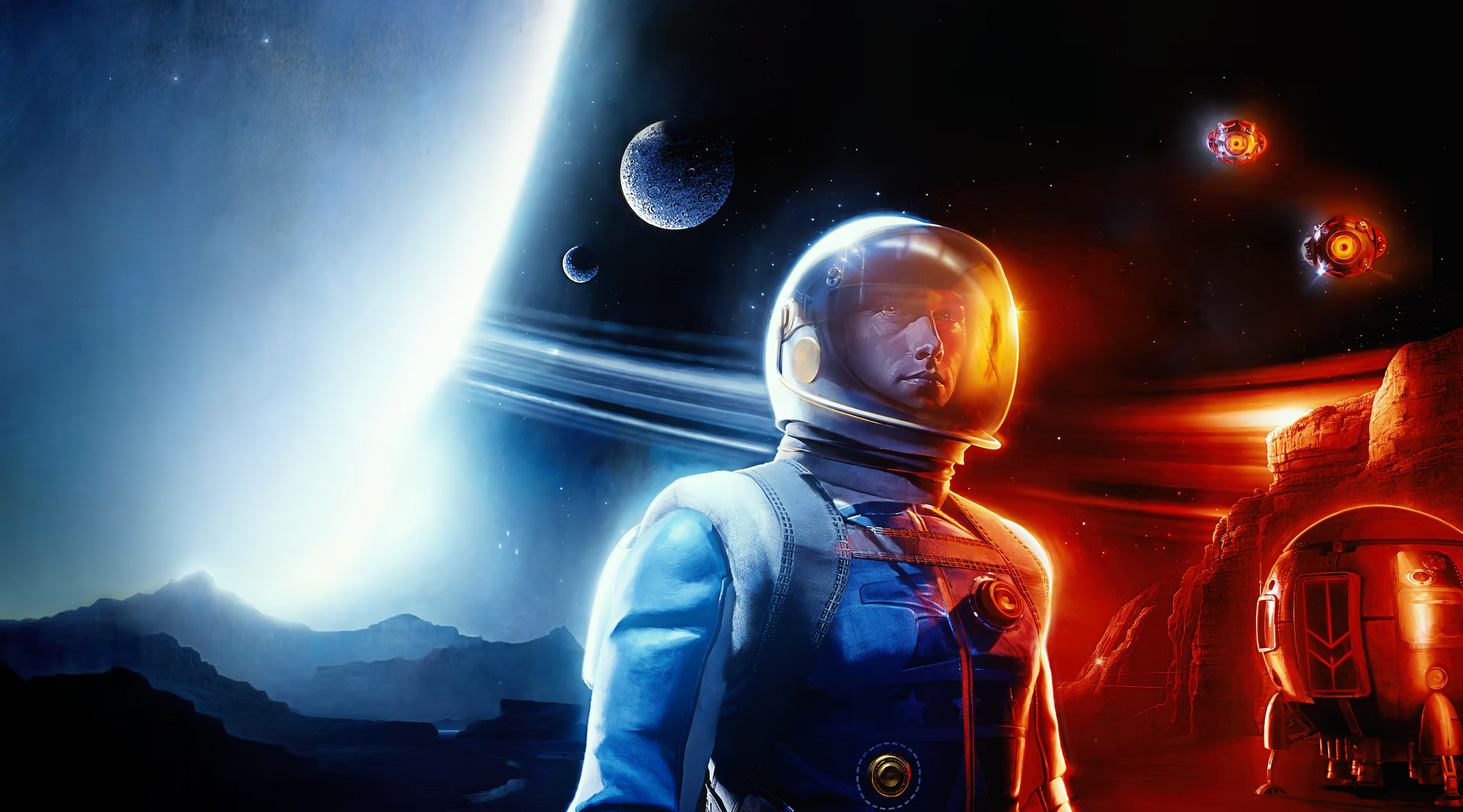 Vertical Robot confirmed that Red Matter 2 lands on PSVR 2 this month, featuring native 120fps support (so no reprojection), remastered 4K textures, enhanced lighting and shadow effects, and foveated rendering. Given this is one of the best-looking VR games on Quest 2 and Pico, we're excited to see how the game stacks up on PSVR 2.
Rhythm Planet - May 19 (PSVR 2)
Created by Aoga Technology, Rhythm Planet calls itself an introductory VR experience designed for family entertainment. A new music rhythm game, you'll hit objects in time with the beat.
Paranormal Hunter - May 22 (PC VR)
Developed by EALoGames, Paranormal Hunter is a new multiplayer horror game where you hunt supernatural spirits as a team, similar to Phasmophobia, Featuring optional VR support, full PC cross-play is supported between VR and flatscreen players, that arrives through Steam Early Access.
Hello Neighbor: Search and Rescue - May 25 (PSVR 2, PC VR, Quest 2)
After initially being slated for a February launch on PSVR 2 and PC VR, Hello Neighbor: Search and Rescue's release was later pushed back on both platforms. The PSVR 2 version is now set to release later this month on May 25. However, the PC VR release date remains unconfirmed.
Back in February, a spokesperson for developers tinyBuild confirmed to UploadVR that the PSVR 2 release was set for May 25, but said that the release dates for "other versions" of the game would be confirmed later down the line. We've reached out for any further updates and will update the post if we receive any news.
Crimen - Mercenary Tales - May 25 (Quest 2 and Pico)
Developed by Carbon Studio, the developers behind Warhammer Age of Sigmar: Tempestfall and The Wizards series, Crimen - Mercenary Tales is a new VR arcade slasher set in the 17th century. Featuring cel-shaded visuals mirroring comic books, the game occurs across "eight hilarious escapades narrated by a cast of eight charismatic personalities" as you explore castles, pirate ships, ancient temples and more.
Everslaught Invasion - May 25 (Quest 2)
If you read our April 2023 list, Everslaught Invasion will be a familiar sight. Previously scheduled for last month, Fast Travel Games and MobX Games delayed the two-player co-op experience until May, citing "unforeseen circumstances." At the time of writing, the Quest Store page lists May 18 as the game's "expected" release date.
HTC Vive XR Elite and Pico ports are also planned after the Quest launch, though a release window is currently unknown.
Nock - May 25 (PSVR 2)
Developed by Normal VR, Nock is a multiplayer game that mixes soccer with archery, where you direct the ball with arrows and full-body avatars. Previously released on Steam and Quest, the PSVR 2 version hits 90Hz without reprojection and includes headset haptic feedback, a spectator camera, plus a season pass with every purchase.
Yupitergrad 2: The Lost Station - May (Pico Neo 3 Link, Pico 4)
A rare timed exclusive for Pico, upcoming Metroidvania sequel Yupitergrad 2: The Lost Station sees you vaulting through a space station at high speed, solving puzzles and avoiding hazards. It's also coming to Quest 2, PC VR and the Vive XR Elite, though a release window for these additional platforms remains unconfirmed. Specific timing for this month's Pico release has also yet to be confirmed.