Near the end of a long week at GDC I met with Balthazar Auxietre, creative director and co-founder at InnerspaceVR, and played a few minutes of Another Fisherman's Tale.
I was immediately moved by some of the game's first lines:
"I had seen a bit of the world - from legendary fisherman to heroic lighthouse-keeper to, now, treasure hunter! So this was not the first time your Papa had to pick himself up and piece himself back together."
A Fisherman's Tale debuted in 2019 and quickly secured a spot on our list as one of the best VR games of all time with "a perfect storm of gameplay, immersion and narrative in a single experience."
"I'd have happily spent another few hours experimenting with its fascinating rule set," Jamie Feltham wrote at the time.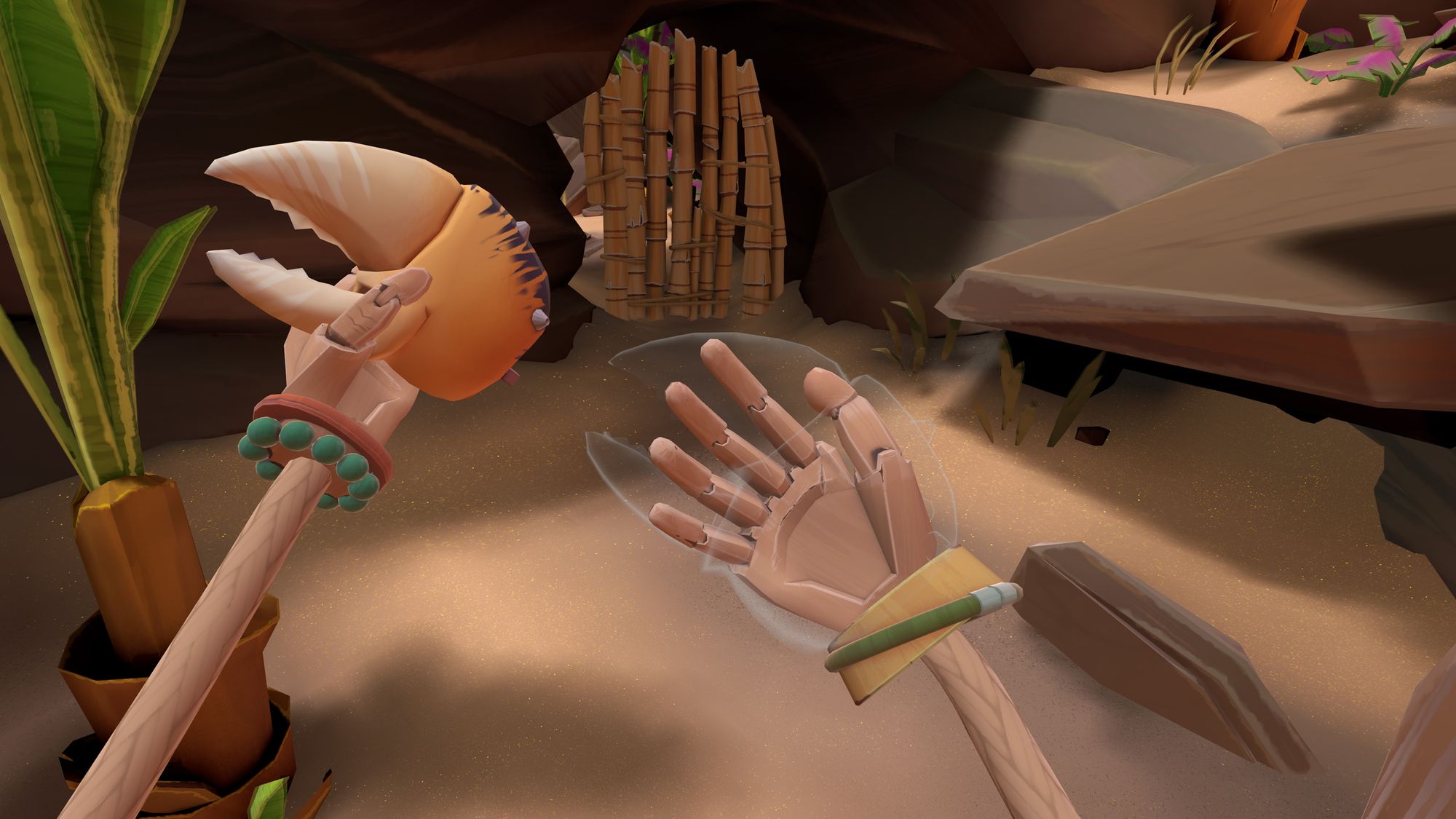 I played a small snippet of Another Fisherman's Tale at GDC in the lobby of a San Francisco hotel and found myself completely transported by its updated combination of gameplay and narrative. Feltham may have stopped reviewing games just like David Jagneaux, but he may still get his wish for a few more hours of interesting mechanics meshed with a Fisherman's Tale.
You can see some of the core ideas in Another Fisherman's Tale play out in the trailer above, with an extended gameplay showcase below:
The game's official description lays it out as well:
Immerse yourself in poetic storytelling as you explore new mind-bending VR puzzle mechanics. Solve puzzles using your own body, detach and control your limbs, and find new attachments to progress. Discover the truth as you journey through beautiful and unique locations, brought to life by the makers of A Fisherman's Tale.
You can launch your hand across the level and navigate it around like Thing from The Addams Family, or tell your body where to find your head stuck in a tree like a decapitated robot trying to reunite with its lower half. That's just the beginning, but what makes InnersSpace's work so special is the way it comes with rich layers of "poetic storytelling" paired hand in hand with the gameplay. I only played it for a few minutes, but it was enough go be brought to both tears and laughter as I, you know, picked myself up and pieced myself back together.
Stay tuned for our review of Another Fisherman's Tale when it releases as we can't wait to dive into the whole game. Another Fisherman's Tale is listed as releasing on May 11 for PlayStation VR 2, Steam, and Quest 2.