Rec Room will be available on Apple Vision Pro in full VR.
While Apple primarily pitched Vision Pro as an AR headset, it's actually capable of VR too. Apple calls VR apps 'Fully Immersive Experiences'.
Rec Room is made with the Unity engine, which visionOS supports via a deep integration with RealityKit.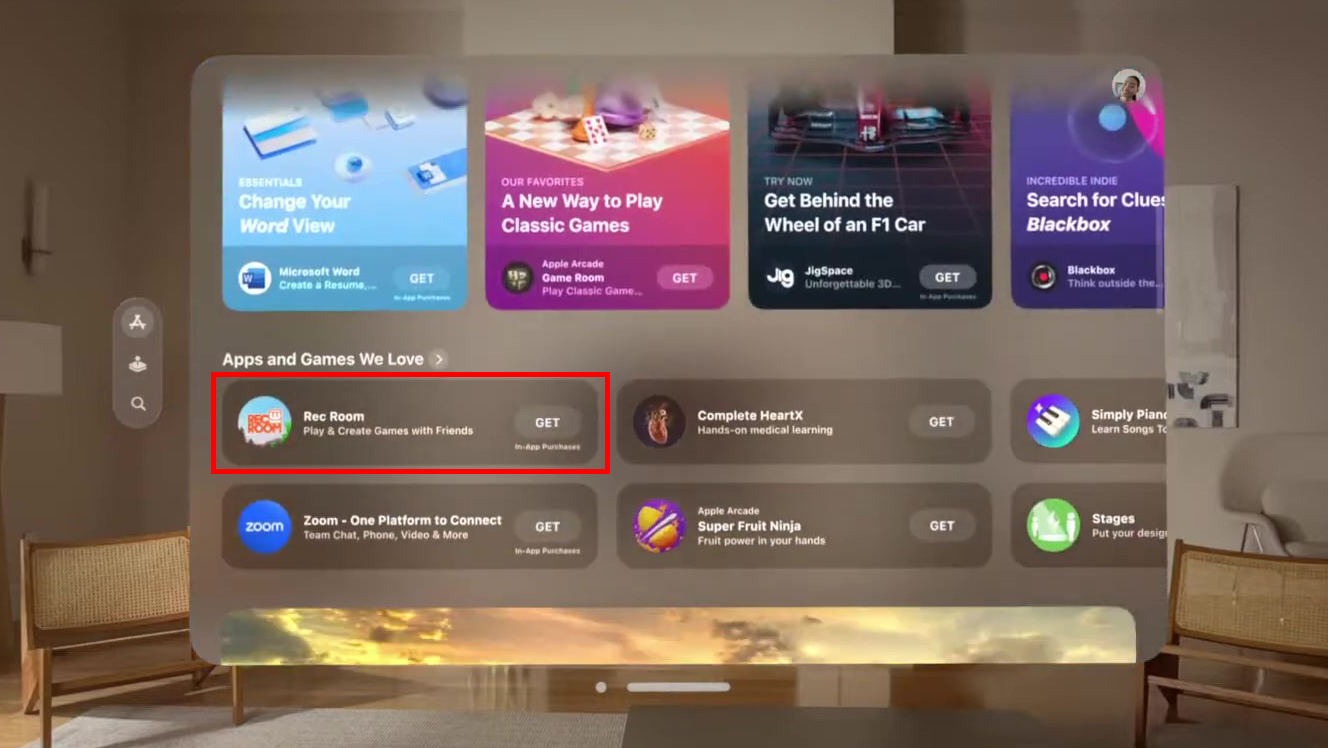 Footage in Apple's WWDC23 main keynote showed Rec Room listed in section of the visionOS App Store titled 'Apps and Games We Love', and in a developer talk titled 'Bring your Unity VR app to a fully immersive space' Apple and Unity confirmed this refers to the full VR version of Rec Room, not just the iPad app.
Apple Vision Pro doesn't have tracked controllers, instead opting for hand tracking and eye tracking for input. Rec Room VR today requires tracked controllers, but in March the company announced it was working on support for Meta Quest's controller-free hand tracking for next year. This will be the input method on Vision Pro, and the company shared a few short clips of it in action on Apple's headset:
The developer talk refers to the use of teleportation to move around virtual worlds, but it wasn't mentioned whether this will be the only locomotion method for Rec Room.
Last year Rec Room announced it had over 3 million monthly active VR users, mostly on Quest 2, as well as many millions more on non-VR platforms like iOS, Android, PlayStation and Xbox. Apple's interest in ensuring Rec Room is on Vision Pro may be because it's a direct competitor to Meta's Horizon Worlds, which has so far struggled to gain anywhere near the same level of popularity but is getting a major overhaul soon.