Believers in virtual and augmented reality found themselves sleepless and stirring on the eve of Apple's keynote address at WWDC23.
As the moment drew near for the 10 am Pacific keynote from Apple, people watched who had bet their livelihoods on the belief that one day we'll wear glasses that are personal computers. Some had pictured this moment for a decade. Though much had leaked or been rumored, the years-long rumor mill had left watchers with no firm sense of what it would be called, what it would cost, how it would work, if it would be announced or even if it truly existed.
Almost every time Apple holds an event the rumors would start again, and an hour or two would come and go with new features for slabs of glass and absolutely nothing else. On June 5, 2023, Apple seemed to be doing it again. The company announced new Macs, iOS updates, WatchOS updates, iPadOS updates, widget updates, sticker updates, and even multiple timers. Could something rivaling the introduction of Mac, iPod and iPhone really follow this?
Then Tim Cook said "One More Thing".
Apple Vision Pro. Augmented Reality. Spatial computing.
In 2014, Facebook acquired Oculus and planted a flag in virtual reality. Inarguably, Meta in 2023 is the leader in VR with combination of Quest 2 and Quest 3 likely to make it one of the hottest selling game consoles in the world. What does it mean, then, that Apple planted its flag in augmented reality?
Validation.
Meta and Apple, two of the biggest U.S. technology companies, are both now in the business of making face computers. The words "One More Thing" instantly validated Meta's first decade of investment, as well as the choice of career for anyone that took a gamble on committing to this technology over the last decade.
"Apple's announcement today is a very good validation of the overall XR/spatial computing sector," Magic Leap founder Rony Abovitz wrote to me.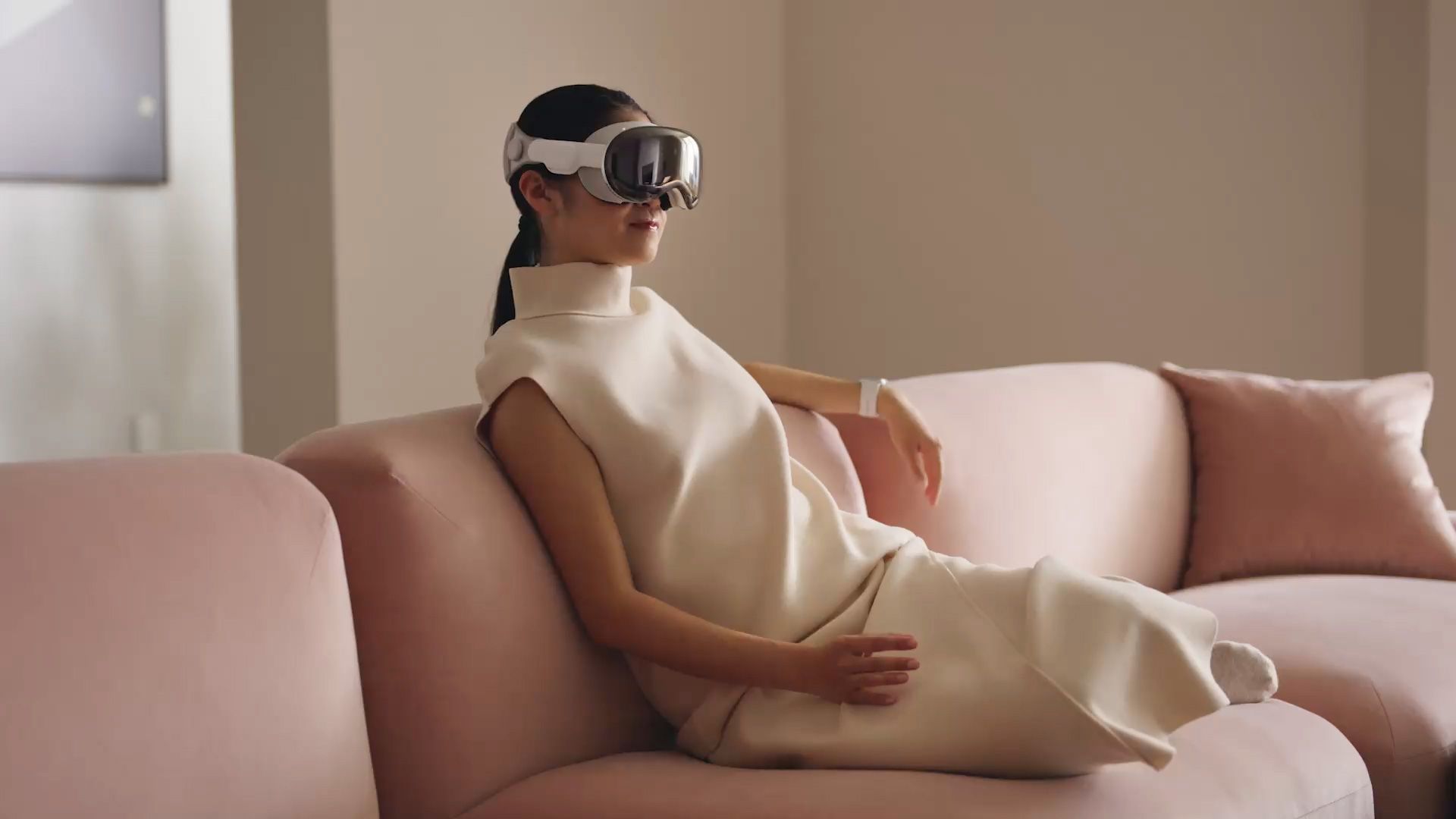 Apple was built and then rebuilt over decades from Mac to iMac to iPod to iPhone, and now its leadership sees a sizable market in the prospect of virtual worlds and augmenting vision. You can ignore Zuckerberg's lone Quest, but can't ignore the CEO of Apple seeing a path beyond iPhone by validating a hypothesis Zuckerberg enunciated so clearly during Oculus Connect in 2017:
"The biggest trend in transportation is that it's a lot easier to move bits around than atoms."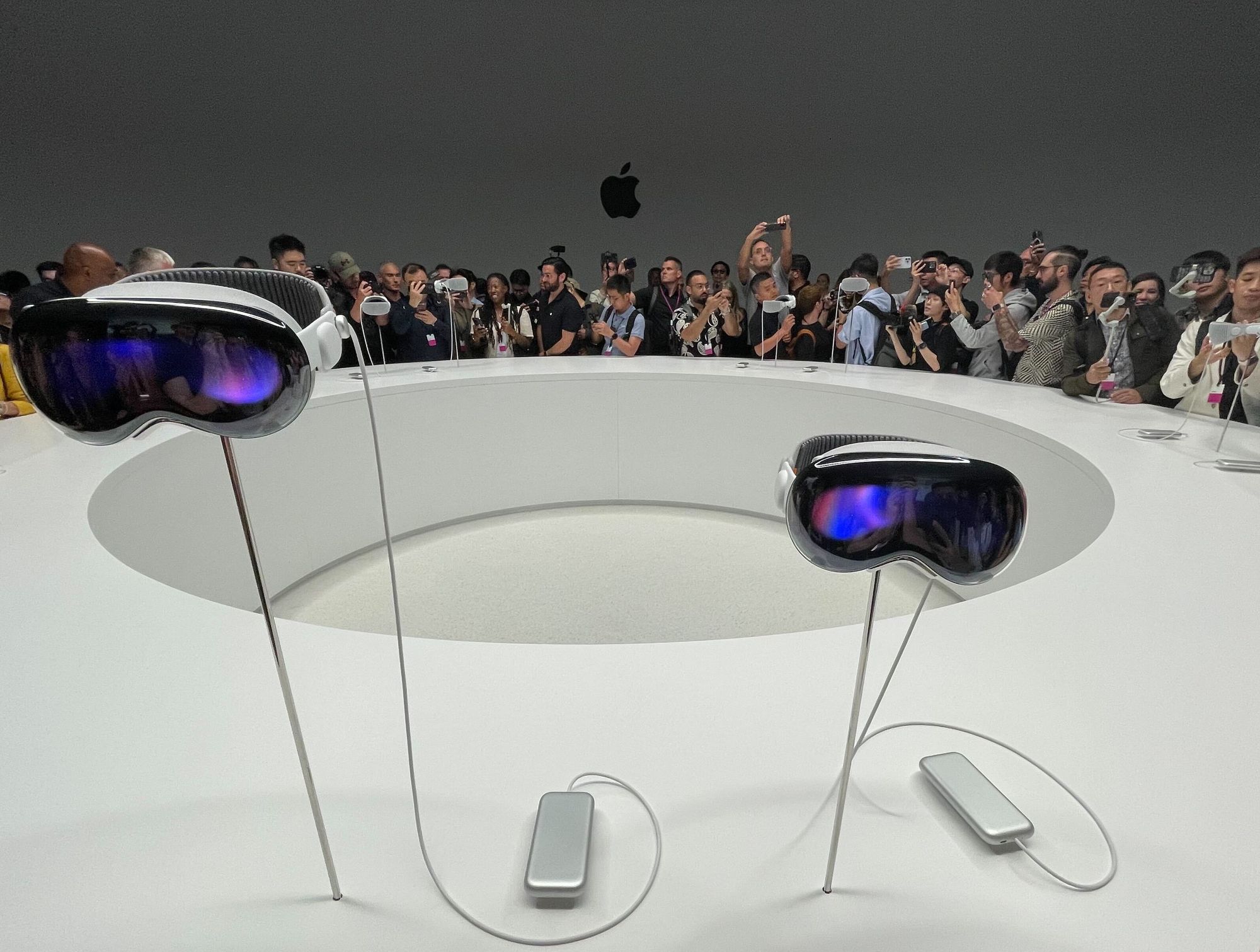 Meta Quest vs. Apple Vision
In buying Oculus in 2014, Zuckerberg first put forth his quest for spatial computing. As I write this in 2023, Apple's ad on Twitter states: "The era of spatial computing is here."
Facebook's original purchase led to a wave of investment pouring into VR startups, but when it became clear that requiring the use of other devices like PCs and phones for VR wasn't going to work at the desired scale – by 2017 investors went mostly cold on VR. Companies like NVIDIA, Samsung, Google, Lenovo, HP, and Acer sought portions of underdeveloped systems, and VR's winter was harsh to many.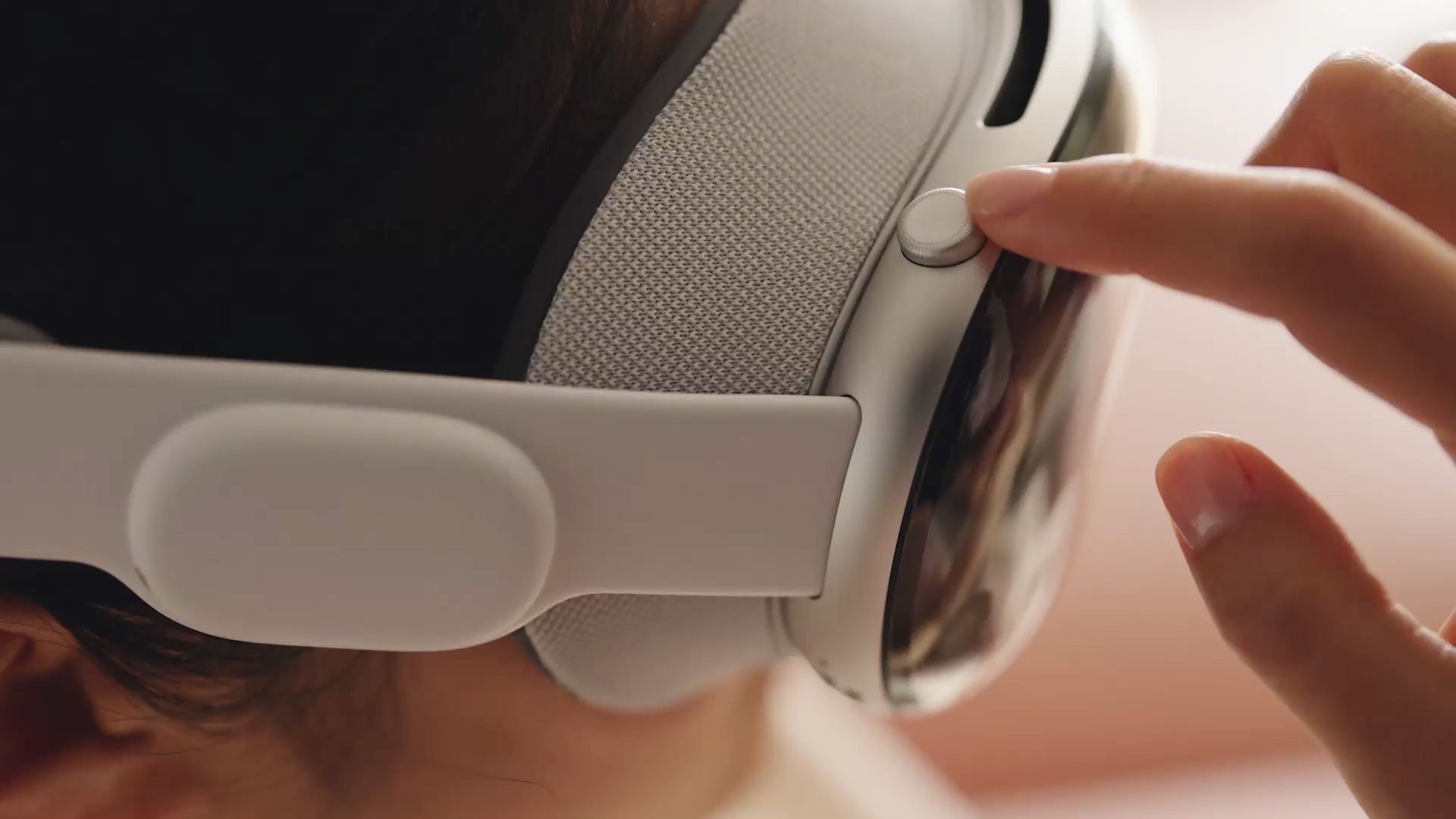 Meta pushed through and now Apple following through on a similar vision just validated Mark Zuckerberg's conclusions about the future. The CEOs of two of the biggest U.S. tech companies believe the next generation of personal computing is here.
We still have so many questions. How natural does it feel to look and pinch for interaction? How far away is a more affordable Vision shipping from Apple? How important is the external display for maintaining social connection? How well do SharePlay and FaceTime work on the headset? Will some of the most beloved VR games still feel great on Apple's headset with no held controllers nor haptic feedback from them, or might Apple still surprise and add more APIs and features to visionOS over time that bring it more in line with the input capabilities of existing devices? How hard is it to port apps from Quest to Vision?
Underlying all these questions is another one – how does Vision Pro feel to use? Is this the device Quest Pro should have been? We're publishing this initial analysis as we walk into the demo room with Apple to test Vision Pro hands-on for the first time. I'll report back with our impressions as quickly as I can.
While we won't find all the answers right now, we at least know one thing going in: Apple just validated a decade of effort at Meta and confirmed for thousands of early developers and adopters that they've been right all this time about the future of personal computing.