Quest 2's price is being cut back to $300 and a future software update will increase GPU and CPU performance.
Quest 2 Price Cut
When revealing the $500 Quest 3 today Meta also revealed that from Sunday the 128GB Quest 2 will be cut from $400 back to $300, and the 256GB Quest 2 will be cut from $430 to $350.
Quest 2 launched almost three years ago at $300 and $400 respectively, but saw a storage bump to the base model in 2021 and then the price was raised to $400 and $500 last year. Just three months ago the 256GB model was cut to $430.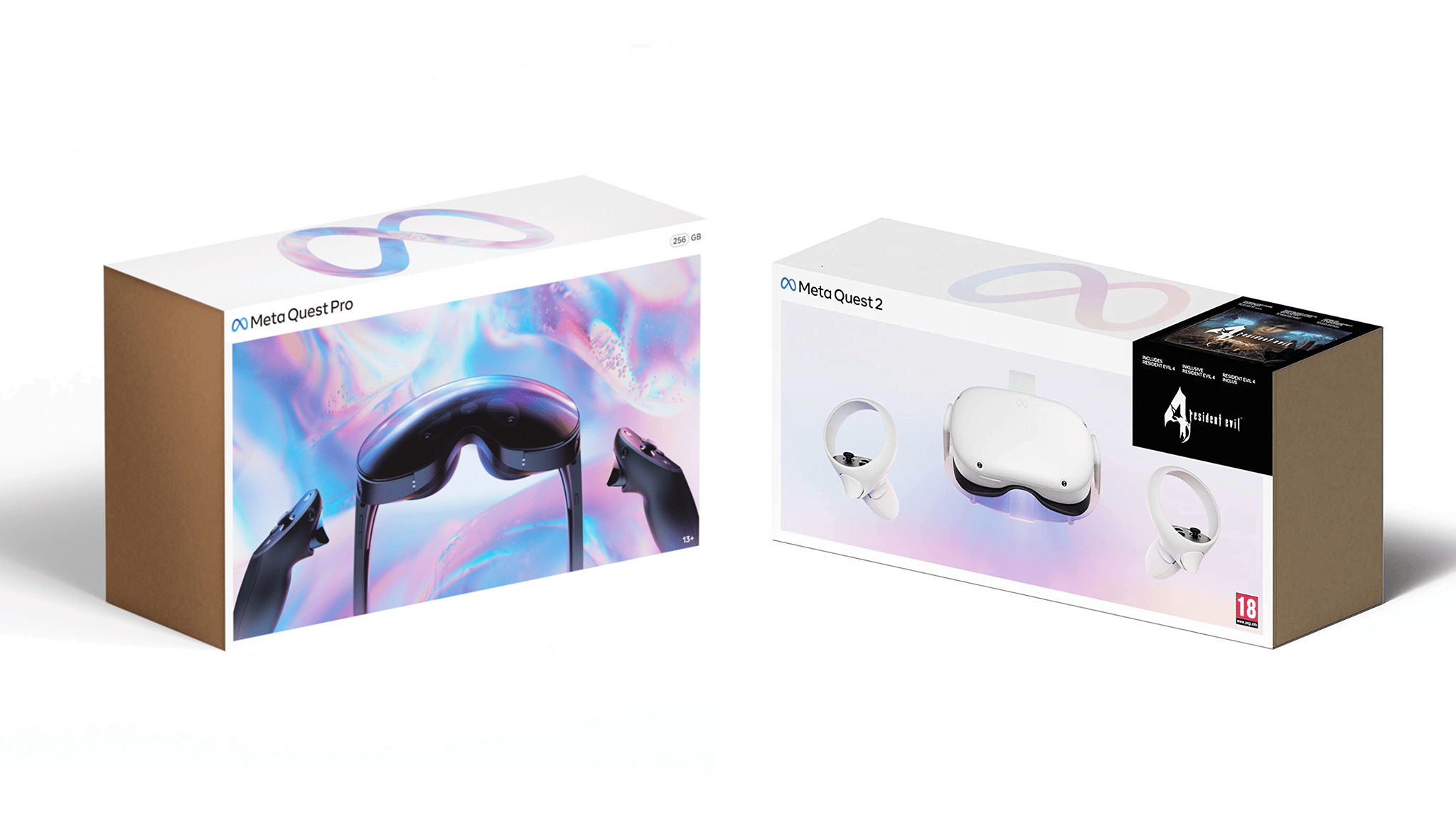 Assuming the prices stay the same by the time Quest 3 launches, Meta's headset lineup should be:
| | |
| --- | --- |
| Headset | Price |
| Quest 2 (128GB) | $300 |
| Quest 2 (256GB) | $350 |
| Quest 3 (128GB) | $500 |
| Quest 3 (TBAGB) | $TBA |
| Quest Pro (256GB) | $1000 |
Meta's timing on the Quest 2 price cut is likely related to Apple's keynote on Monday, where the iPhone maker will reportedly unveil the ultra premium AR/VR headset it has been working on for many years now. The headset is believed to be branded Reality Pro.
Quest 2 & Pro Performance Boost
The Quest OS dynamically adjusts the CPU and GPU clock frequencies to give apps the performance they need without wasting battery when they don't need it.
In December Meta increased Quest 2's maximum GPU frequency by 7% in a software update, and the company says it will increase it by a further 19% in the next update, alongside a 26% increase in maximum CPU frequency.
Quest 2's max GPU frequency should then be around 625 Mhz - higher than Pico 4's max, which was 587 Mhz as of November.
Quest Pro will also get maximum clockspeed increases, 11% for the GPU and 26% for the CPU.
"As developers take advantage of these changes, you can expect smoother gameplay, a more responsive UI, and richer content on both headsets", Meta said.
Of course, all existing headsets performance should be dwarfed by the upcoming Quest 3, which will be the first to feature the "next-gen Snapdragon chipset" Meta claims delivers "more than twice" the performance as Quest 2's GPU.
Dynamic Resolution Scaling
Meta says Quest 2 and Quest Pro will also get Dynamic Resolution Scaling (DRS) "so games and apps can take advantage of increased pixel density without dropping frames".
DRS is used in many recent console and PC games. The system increases render resolution when there's spare performance and decreases it when the GPU is under too much load, so you always get the best available resolution without sacrificing performance.