HTC just released a software update for Vive XR Elite which includes a new beta direct touch mode.
Vive XR Elite is HTC's latest standalone headset, and its first targeted to consumers instead of just businesses. It launched earlier this year, priced at $1100. XR Elite features the same kind of small early pancake lenses as 2021's Vive Flow, and uses the original Snapdragon XR2 chip also used in Quest 2. It has color passthrough for mixed reality, but the view isn't depth-correct and the scale is off.
Back in May we reported on HTC's first major software update for XR Elite. It added a mixed reality room setup that leverages the headset's depth sensor, improved the hand tracking, added fiducial marker tracking, and added the ability to stream PC apps to mixed reality on the headset.
Over the past month HTC released software update 6.0 and now 6.5. The headline new features are a beta direct touch mode and the ability to run 2D Android apps in landscape mode.
Direct touch mode, which HTC just calls 'Touch Controls' makes the system interface much smaller and brings it much closer to you so you can directly tap and scroll it with your hands as if it was a touch screen. For now it only works with hand tracking.
Meta added direct touch as an experimental option to Quest back in February and recently integrated it fully, with no need to enable an option. With both Quest and Vive XR Elite you can continue to use point-and-pinch interaction at any time when farther away from the interface.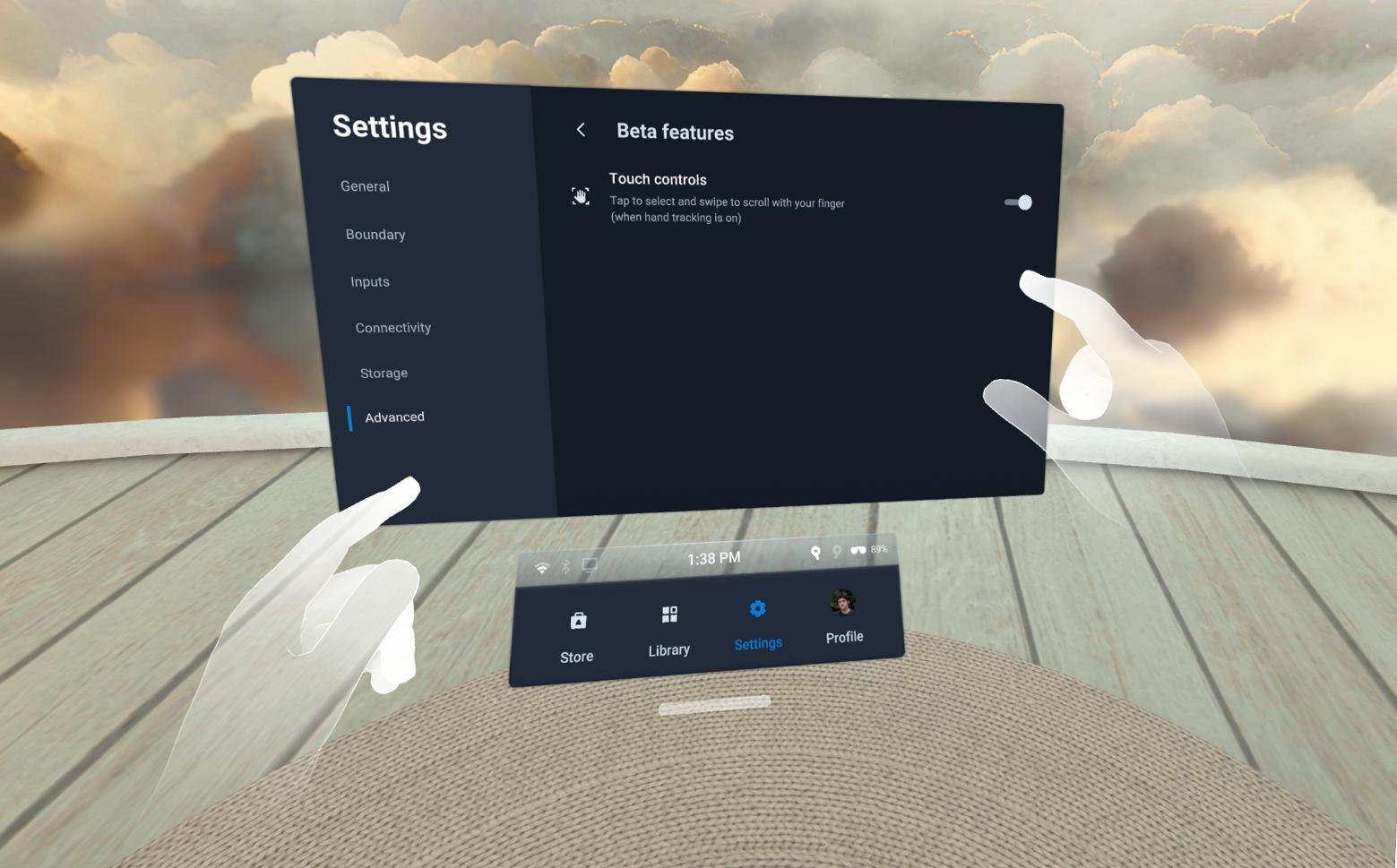 HTC's new update also adds the ability to run sideloaded regular 2D Android apps in landscape mode, as if a tablet, rather than just portrait mode. Pico also improved its regular 2D Android app support in its October software update, and Meta has supported this for years. The recent push for improvements in this area may be motivated by the upcoming Apple Vision Pro, which can run "nearly all" iPad apps from the App Store.
The Vive XR updates also bring a number of minor improvements, including persistent spatial anchors for developers, a ruler in mixed reality setup for object measurement, and the option to auto-update system software overnight if connected to power.
Vive XR Elite doesn't seem to have been much of a success with consumers, and has been overshadowed by Quest Pro, Pico 4, and now Quest 3. Its app store contains only a fraction of the titles available on Quest and Pico, and its hardware doesn't offer any particularly compelling reason to pick it up at $1100. Still, like most previous Vive headsets it has seen success with businesses, and that continues to be HTC's primary focus in the XR space.