HTC's standalone headset is getting fiducial marker tracking, PC mixed reality streaming, improved hand tracking, and more.
HTC revealed Vive XR Elite in January and shipping started in late March. It's effectively HTC's Quest Pro competitor, delivering clearer mixed reality in a smaller and lighter form factor. We have hands-on impressions from CES 2023 and we plan to formally review the headset soon.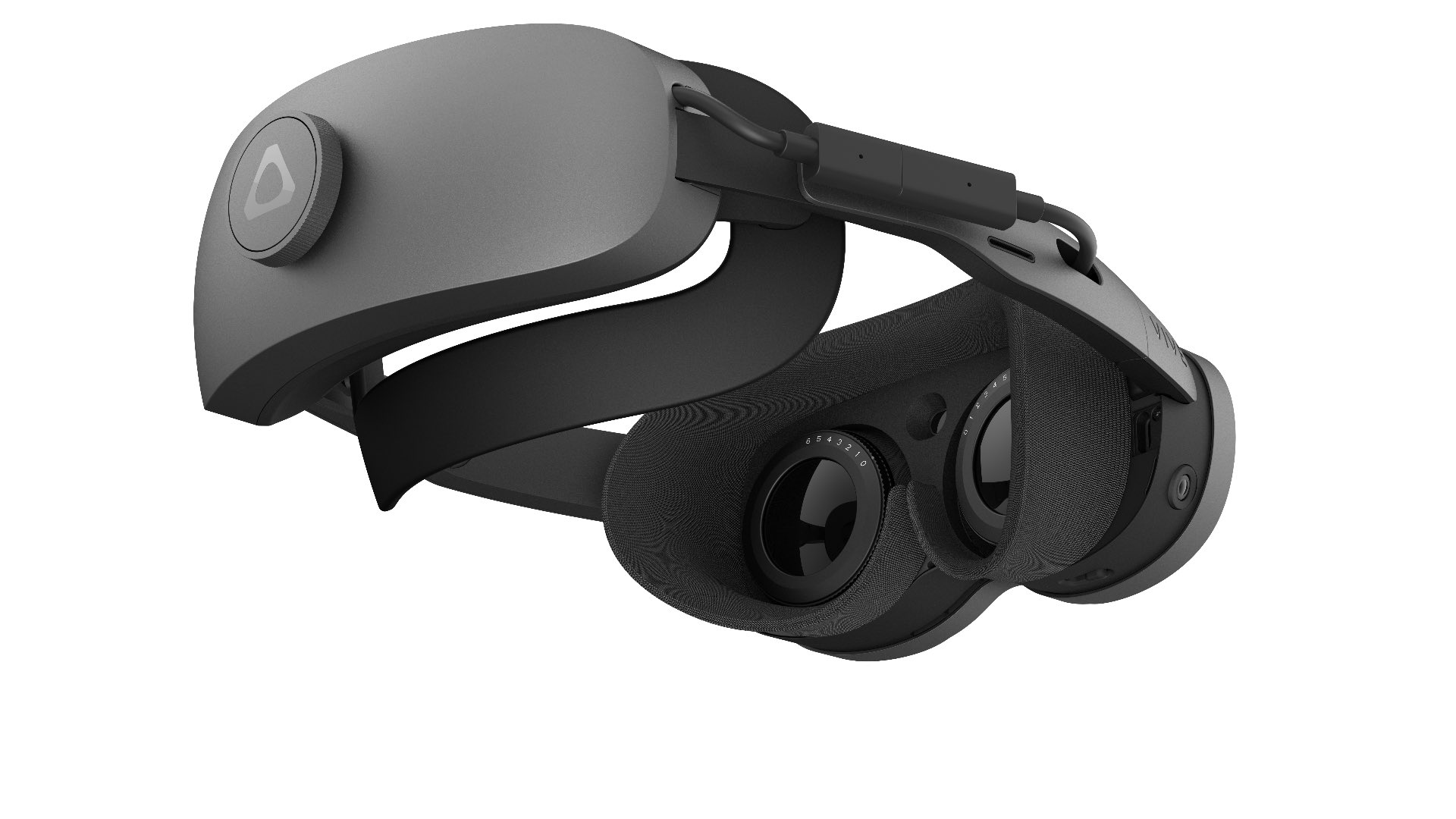 This week HTC announced a range of new features and improvements coming to Vive XR Elite.
Depth Sensor Room Setup
Vive XR Elite features a depth sensor, a feature that was dropped from Quest Pro just months before release.
In April, HTC made the generated room mesh available to select developers in beta, and the company is working towards a general release in future.
The room setup video embedded above shows how the headset scans the room and suggests detected desks and walls, which the user can edit to refine any imperfections. That's a big improvement over the room setup on Quest, which requires ardously marking out surfaces manually. Meta reportedly plans to make this process automatic later this year on Quest 3.
The company also released an open source mixed reality demo on GitHub leveraging this feature, called Jelbee.
Improved Hand Tracking
HTC says its latest controller-free hand tracking update takes "huge strides" in making the tracking "more robust, especially when it comes to better handling of occlusion".
The next update will improve the robustness of Vive XR Elite's hand tracking even further, HTC claims, "particularly in environments with reflections, and across more lighting conditions".
The XR Elite store doesn't have many of Quest's biggest hand tracking titles, but it does have Unplugged.
Fiducial Marker Tracking
Next week Vive XR Elite will add support for tracking ArUco code markers.
HTC suggests this can be used for co-location, so the virtual coordinate system can be aligned when multiple XR Elite headsets are in the same room.
HTC provided a short clip showing its colocated mixed reality demo app Shared Space Experience, which it says it will open source soon.
PC Mixed Reality Streaming
From today HTC is launching a beta for developers and enterprise of mixed reality support for PC, streamed over Wi-Fi or USB-C to the headset.
That's not possible on Quest Pro other than inside the Unity Editor, with Meta's focus being on the standalone experience only.
HTC showed off the new feature integrated into Blender. For now mixed reality can just be used as a background to PC apps, but in future HTC plans to support mixed reality meshes and anchors too.