Bloomberg reportedly went hands-on with Quest 3 and provided new details on the mixed reality passthrough experience and more.
The report comes from Bloomberg's Mark Gurman, who says he was able to test the "interface, video pass-through mode, software features and gaming capability" on a Quest 3 development kit, which is reportedly codenamed 'Eureka'. The headset is yet to be formally revealed by Meta, but has been referenced by executives and recently showed up on the Quest app store.
Gurman states that the headset felt "far lighter and thinner" than Quest 2, as expected given the leaked schematics and previous reports that described it as "two times thinner." The head strap also reportedly "seems a bit stronger" than Quest 2, using "fabric on the sides" instead of the plastic.
He also reports that Quest 3 uses a new chipset, a second generation version of the Snapdragon XR2 used in almost all standalone headsets today. He noted the Quest 3's "speedier performance" over Quest 2, claiming that navigating the interface, launching apps and playing games "felt much improved." That corroborates the leaked roadmap from March, where Quest 3 was described as "at least twice as powerful".

Gurman's description of Quest 3 matches the apparent schematics, pictured above and below, that were leaked to YouTuber Brad Lynch in September
Gurman describes "three vertical pill-shaped sensor areas across the front," cameras low down on each side of the front of the headset, and a les spacing dial on the bottom for stepless IPD adjustment. This would mark an improvement over Quest 2, which requires you to remove the headset to make adjustments to IPD by directly pushing the lenses into just three preset spacings.
As the leaked schematics also suggested, Gurman reports that the left and right sensor pills each have a color camera for passthrough, while the middle pill has a depth sensor. Quest 2 has no color cameras, while Quest Pro only has one, which it uses to add color on top of a black and white view. Quest Pro was originally supposed to have a depth sensor but it was removed just months before release.
Quest 3's stereo color cameras and depth sensor bring significantly improved real-world passthrough and mixed reality, Gurman reports. He says that the "clarity and VR displays within the Quest 3 feel similar to those in the Quest 2" but that mixed reality passthrough sees "night-and-day improvement" over Quest 2.
He claims the headset he tried "offered an almost lifelike rendering of the real world" and that he was even able to use his phone in passthrough mode while wearing the headset – almost impossible on Quest Pro.
Gurman also reports that the headset was able to automatically identify walls, "so, for example, you can play a game where you shoot objects off a wall or cover your environment in a digital skin." This would be a marked improvement over the mixed reality experience on Quest 2 and Quest Pro, which requires arduously manually marking out the walls in your play space.
| | | | |
| --- | --- | --- | --- |
| | Quest 2 | Quest Pro | Quest 3 |
| Chipset | XR2 Gen 1 | XR2 Gen 1 | XR2 Gen 2 |
| Eye Tracking | ❌ | ✅ | ❌ |
| Color Cameras | 0 | 1 | 2 |
| Depth Sensor | ❌ | ❌ | ✅ |
| Room Setup | Manual | Manual | Automatic |
The strangest revelation of Gurman's report is his description of the new controllers. He claims they lack tracking rings, like Touch Pro controllers, but also don't have cameras for self-tracking. That seems to suggest they're tracked in the same way hands are without controllers. Because of this, he claims the headset "may have a difficult time determining where [the controllers] are in space, which could hinder some games," but Meta is "looking to offset that with various other tracking improvements."
The report also corroborates that the headset doesn't include face or eye tracking capabilities, as indicated by the leaked schematics. Likewise, Gurman reports that the final price is still undecided but "may come in higher than the Quest 2's $400." This tracks with the leaked roadmap, which suggested a price that cost "a bit more" than Quest 2, and previous comments from from Mark Zuckerberg indicating it would be "in the price range of $300, $400, or $500," suggesting $500 as the likely entry price.
Comments from Meta executives point to Quest 3 launching later this year. Meta launched both Quest 2 and Quest Pro at Connect, its annual VR/AR conference, usually held in October. Quest 3 will most likely follow suit. Meta is also set to host its third annual Meta Quest Gaming Showcase this week.
With increased mixed reality and passthrough capabilities, Meta is positioning Quest 3 as a low-end competitor to Apple's unannounced VR/AR headset, which will reportedly be revealed at its WWDC 23 keynote on June 5.
Believed to be branded Apple Reality Pro, Apple's headset will reportedly land at around $3000, featuring a much higher resolution, a MacBook-tier chipset, a custom xrOS operating system and an even thinner and lighter design.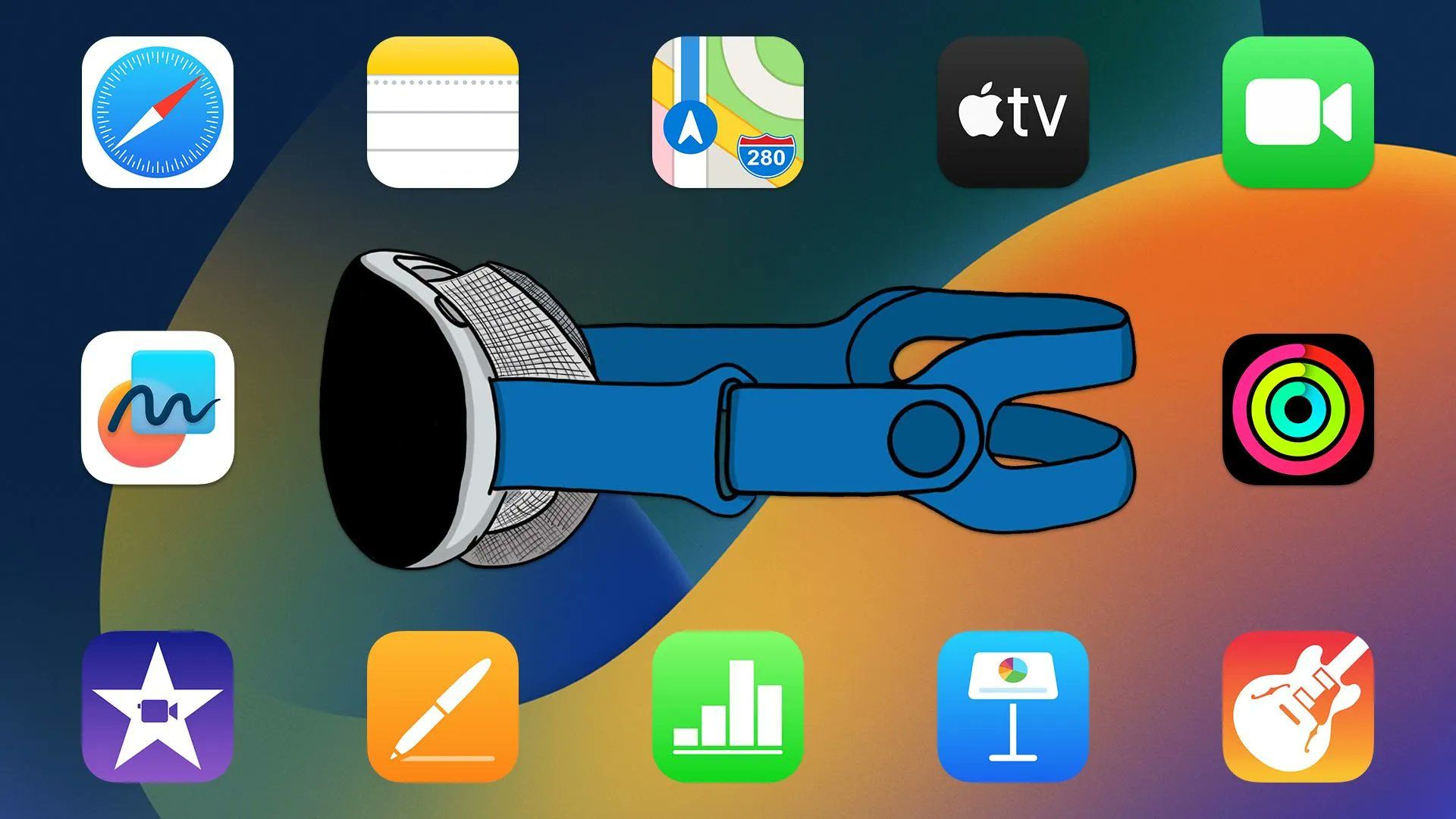 It lays the groundwork for a new era of competition in the virtual and augmented reality space between Meta and Apple, akin to the last decade of mobile competition between Apple's high-end iOS systems and other cheaper devices running Google's Android-based alternative.
With indications of a roughly $500 price point, Meta Quest 3 aims to offer similar capabilities to Apple's headset at a fraction of the price. Gurman speculates that Quest 3 may ultimately cost "a fifth as much" while being "more than a fifth as compelling."