Update: Bosworth responded to The Information's reporting during an Ask Me Anything session on his Instagram story:
"It's basically all wrong. It's all half-truths - misleading half-truths. [...]

Don't believe everything you read, the stuff that came out today was all wrong, including the stuff on PC [vs] mobile.

So the reality was we weren't staffed to do both [mobile and PC VR]. I told Mark [Zuckerberg] we're not staffed to do both these things right now. And I said the long term is almost certainly mobile, the short term is PC, but we're not staffed to do both. And Mark agreed and so we staffed both, and that's how we got to where we are."
The original article continues below:
---
Huh? Meta CTO Andrew Bosworth reportedly once argued for cancelling the Oculus "standalone VR project" and keeping Rift PC-based VR.
The Information's Sylvia Varnham O'Regan published a profile of Bosworth today, citing former employees to outline his path from building the Facebook news feed to spearheading mobile advertising, and then heading the AR/VR division from 2017 onwards.
When Bosworth took over Oculus it was reportedly "in a messy state", with a bitter feud ongoing between the people who wanted to focus on PC-based Rift headsets and others who wanted to build tetherless standalone headsets.
The report claims Bosworth sided with the PC-based camp and argued Facebook should kill "the standalone VR project", but Mark Zuckerberg overruled him to decide that both approaches should be tried.
One year later Oculus released its first standalone headset, Go. But despite a price of just $200 and a celebrity marketing campaign, its lack of positional tracking and basic laser pointer remote meant it couldn't run the active content that was drawing people to VR. Worse, its fragmented software didn't deliver on the media cowatching the marketing promised either.
A year later though Facebook shipped Oculus Quest, the headset that redefined VR and set the stage for Quest 2, arguably the first mainstream VR headset. Quest bridged the room-scale movement and tracked controllers of Rift+Touch with the standalone wireless nature of Go, proving that the magic of VR was in the ability to directly interact with the virtual world, not necessarily requiring high fidelity graphics. Standalone VR was a good idea after all, it just needed the right minimum set of features.
It's unclear whether the "standalone VR project" in the report refers to Go, Quest, or both. Project Santa Cruz was the name for Meta's long running program to develop a standalone headset with onboard inside-out tracking and custom OLED panels, while Go was mostly outsourced to Xiaomi and used off-the-shelf parts.
It's also unclear whether the report's depiction of the feud and Bosworth's position fully encapsulates all the nuances of the situation.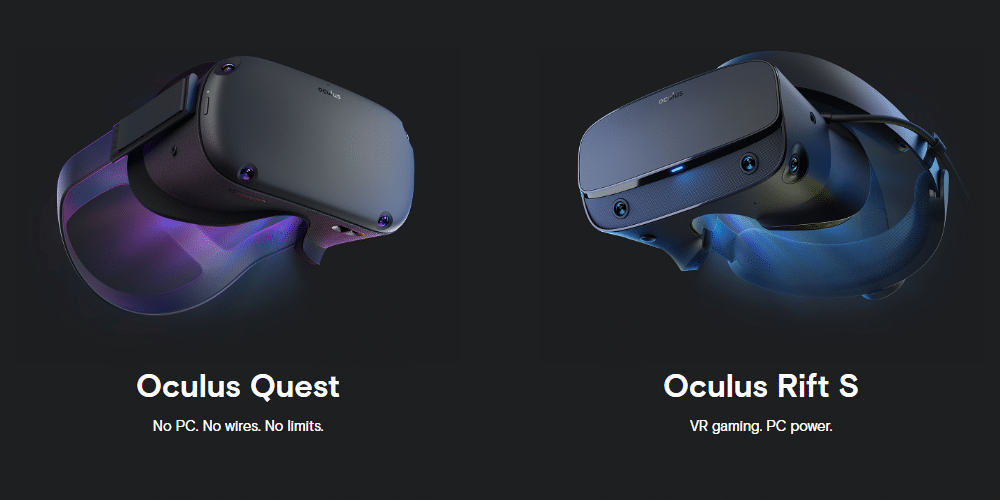 If Zuckerberg's right hand man truly was against standalone and in favor of the PC-based Rift, it would run directly counter to the popular narrative that Facebook executives were united in a grand, long running plan to forcibly transform the PC focused startup Oculus into a mobile device division.
In fact it was actually John Carmack who was most in favor of mobile standalone VR in the early days of Oculus. In 2012, before he even formally joined the company, Carmack described his goal of a headset that would use "mobile phone hardware" and cameras for positional tracking with no wires. In 2013, while CTO of Oculus, Carmack even described this ideal headset as running a version of Android.
Today Meta is fully focused on its Quest headsets. The company formally announced the death of the Rift line when it released Quest 2, making PC VR solely a software feature rather than a separate headset offering. But if The Information's reporting is accurate, there was a possible timeline where the VR market could have looked very very different.
We updated the headline and lede of this article following Bosworth's comments on his Instagram story.