Meta is in talks with Magic Leap over a potential "multiyear agreement", the Financial Times reports.
The report cites "people familiar with early discussions" as saying the deal could involve intellectual property (IP) licensing and contract manufacturing for "mainstream AR products". That IP could include some of the company's augmented reality (AR) waveguide patents.
In a December blog post titled 'What's Next for Magic Leap' Magic Leap's CEO wrote "We have also received an incredible amount of interest from across the industry to license our IP and utilize our patented manufacturing process to produce optics for others seeking to launch their own mixed-reality technology."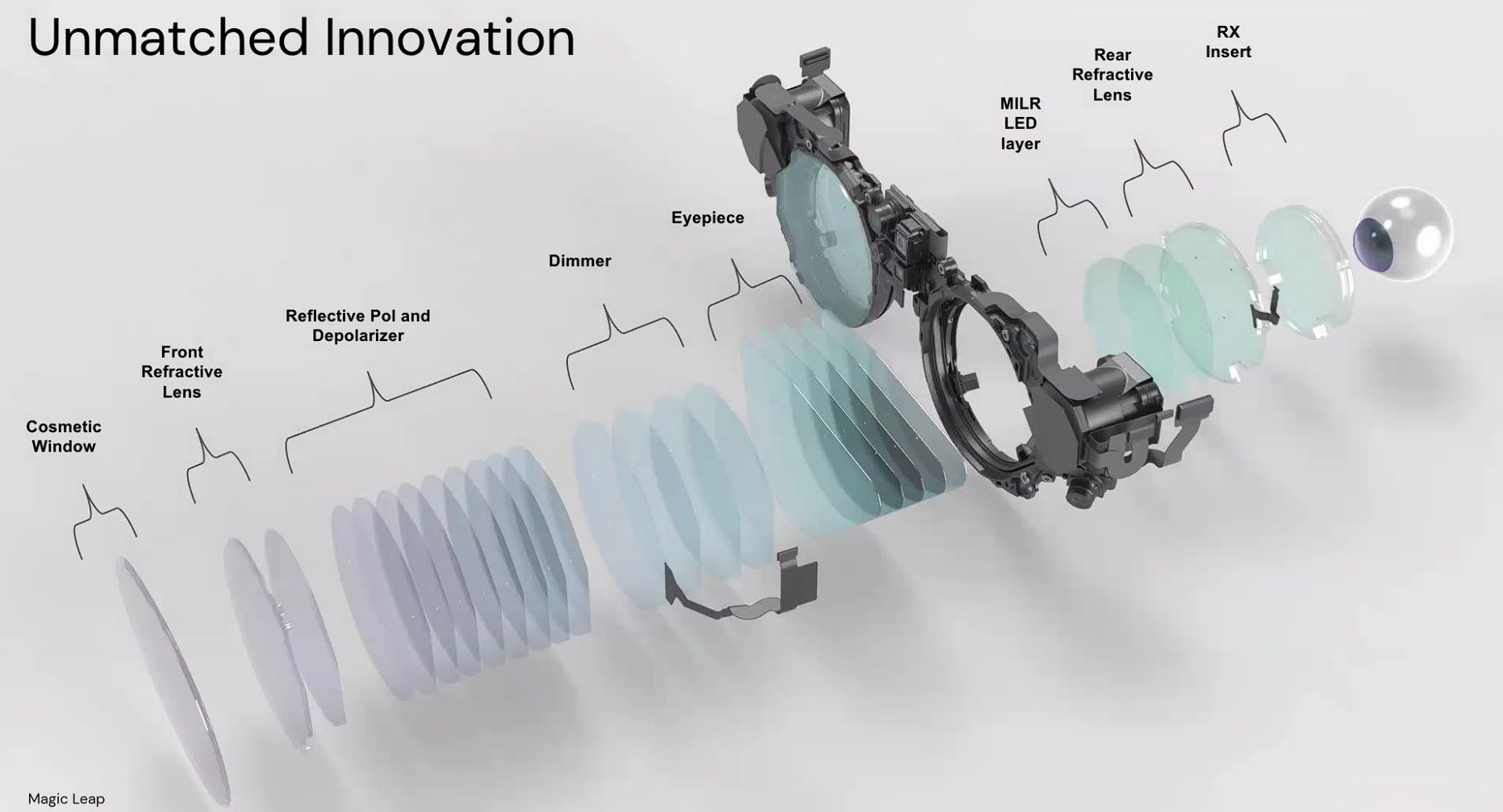 When asked about the apparent talks, Magic Leap gave the following statement to the Financial Times:
"Given the complexities of developing true augmented reality technologies and the intricacies involved with manufacturing these optics, as well as the issues many companies experience with overseas supply chain dependencies, we have entered into several non-exclusive IP licensing and manufacturing partnerships with companies looking to enter the AR market or expand their current position."
The original Magic Leap One launched in 2018 as the first AR headset available to consumers, priced at $2300. After reportedly selling just 6000 units in the first six months, the company effectively pivoted to targeting enterprise instead in 2019.
The $3300 Magic Leap 2, released last year, is the most advanced transparent optics AR device on the market, with state-of-the-art technology that Meta may be interested in licensing. Compared to HoloLens 2 its field of view is almost twice as tall, its brightness reaches four times higher, and the dynamic segmented dimming feature can render more solid looking virtual objects and enable it to be used outdoors.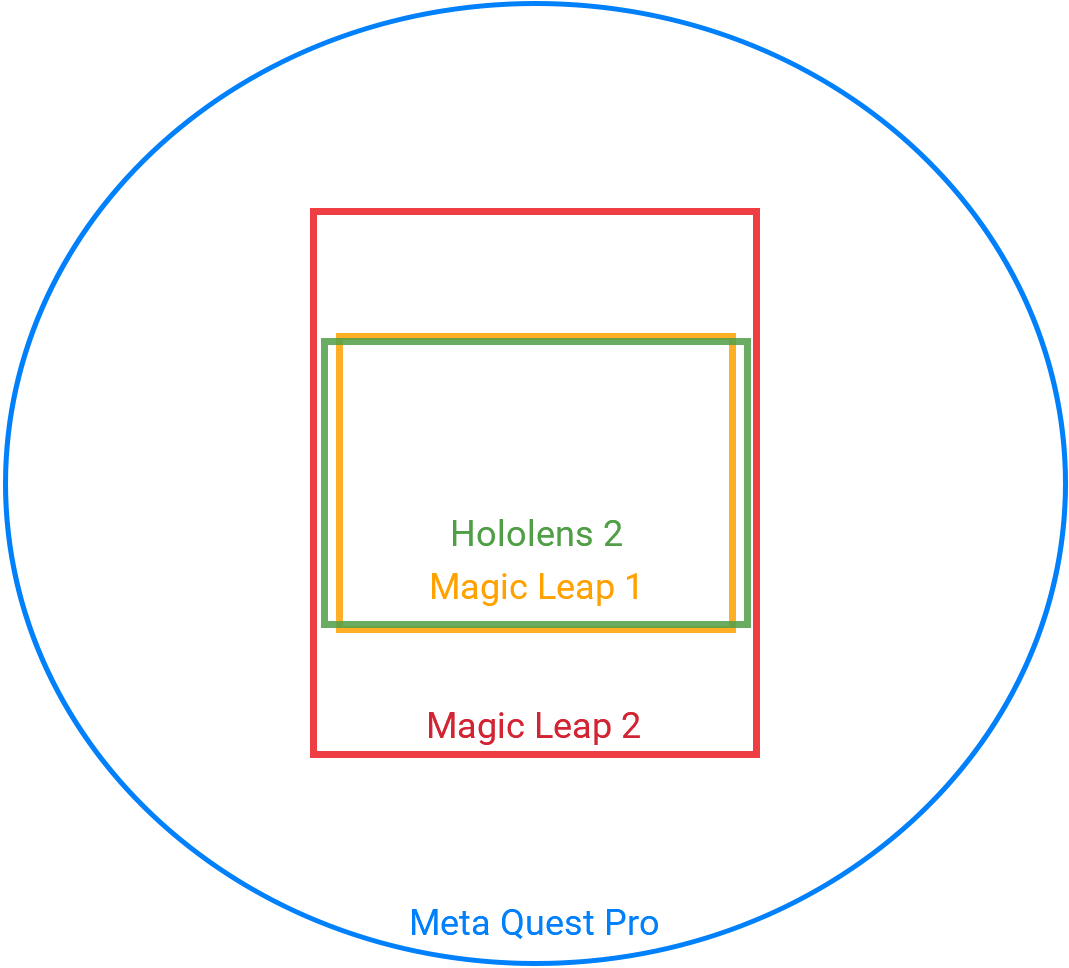 There isn't much major competition in transparent optics AR though, as companies like Meta and Apple are taking the approach of delivering AR via color cameras on the front of VR-style opaque headsets instead, sometimes called mixed reality. Of the big tech giants only Microsoft bet on transparent optics, and HoloLens 2 is now almost three years old. Camera passthrough enables a much wider field of view and lower cost than waveguides, but with the tradeoff that the view of the real world is lower quality.
Transparent optics will be necessary to launch AR glasses though, a publicly stated goal of Meta. The company has reportedly been working on AR glasses for 8 years now, spending tens of billions of dollars on what Mark Zuckerberg hopes will be "an iPhone moment".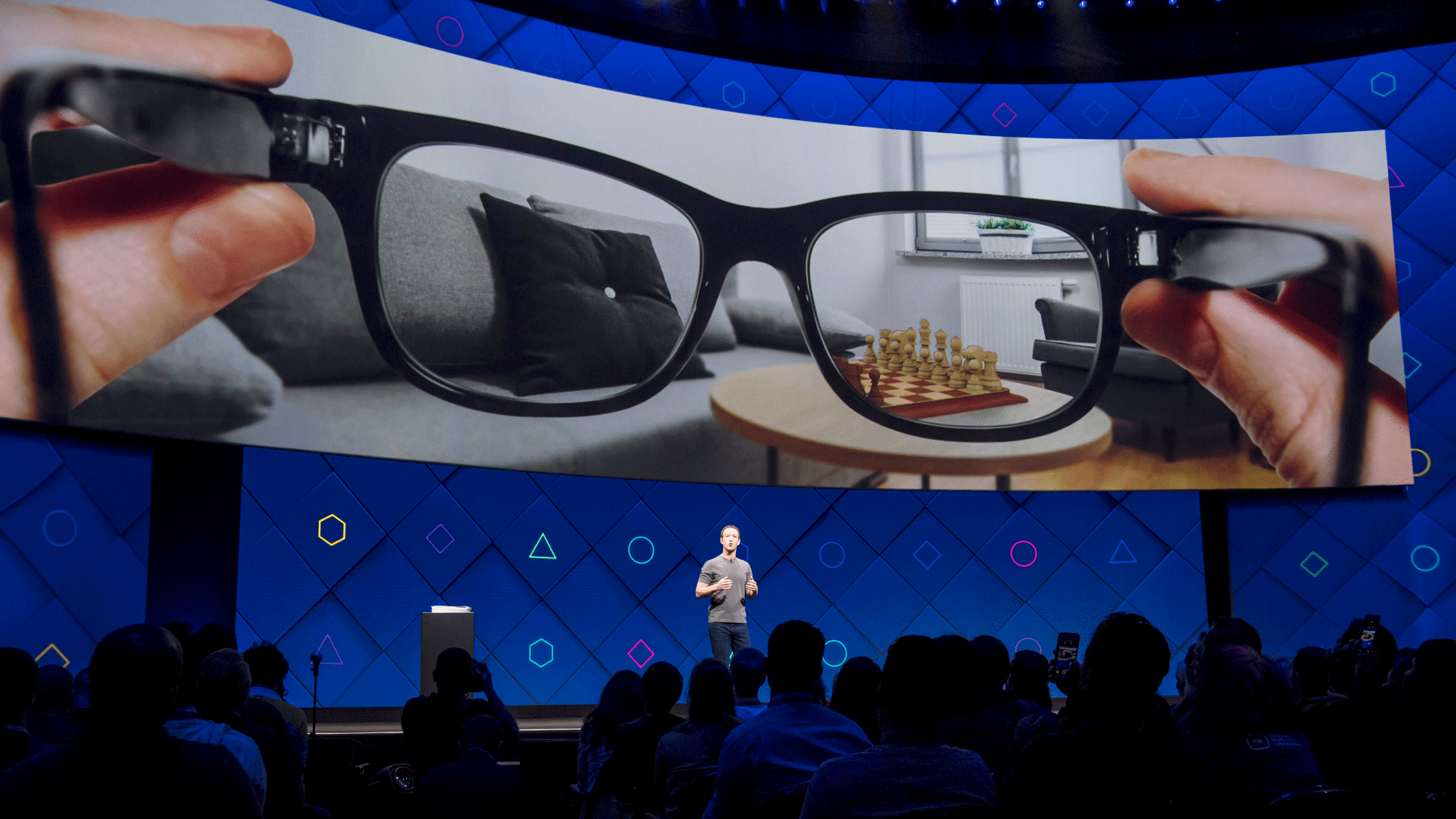 Last April The Verge reported Meta's target year for first generation AR glasses was 2024, but by June the target was reportedly pushed out to 2026, and in March Meta's VP of AR reportedly told staff it will be 2027 as the company is struggling to develop the technology necessary in a way that is mass producible. Magic Leap, on the other hand, has demonstrated the ability to develop, manufacture and patent AR optics, and this explains why Meta could be interested in a partnership.