The third-generation Ray-Ban smartglasses will reportedly ship in 2025 with a HUD and neural wristband.
Ray-Ban Stories shipped in 2021 as the result of a collaboration between Meta and Luxottica. The current Stories are essentially camera glasses for taking hands-free first person photos and videos. They also have speakers and a microphone for music and phone calls but there is no display of any sort. Snapchat has been selling successive generations of a similar product, Spectacles, since 2017.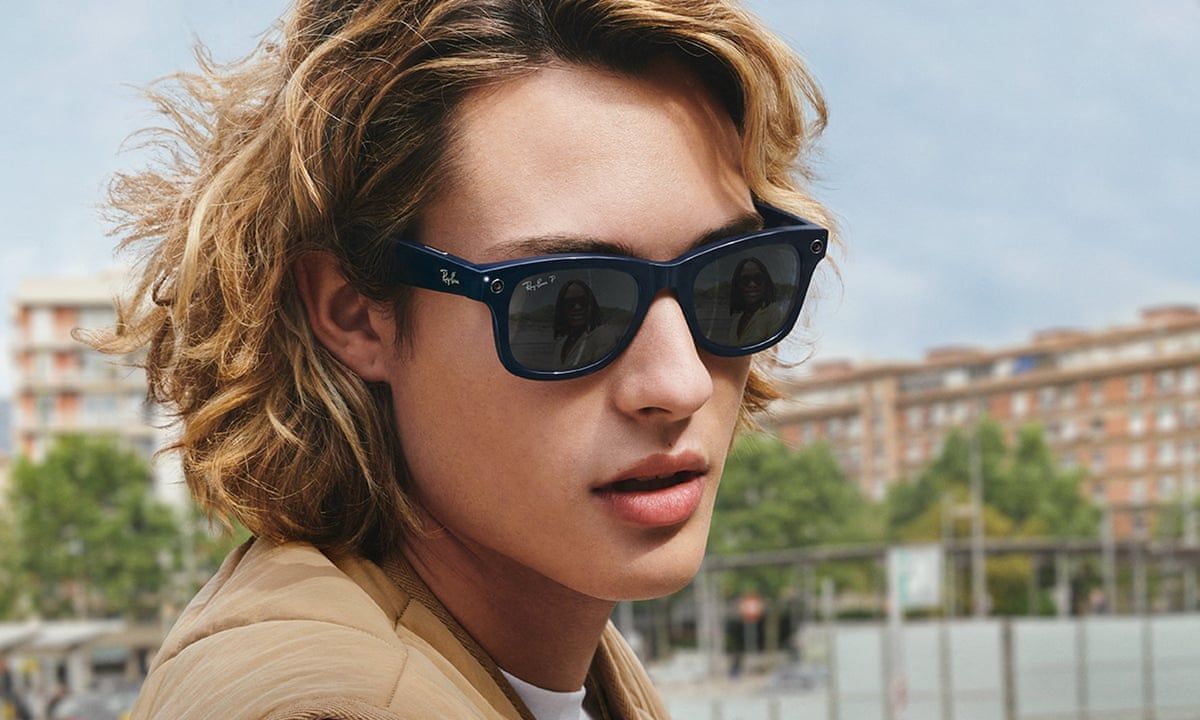 The Verge's Alex Heath reports Meta's VP of AR Alex Himel told staff in an internal presentation that a second generation is set to release later this year. This was previously reported by The Information last year, which suggested it may take higher quality photos and videos. The first generation hardware yields poor results in low light.
More interestingly though, Himel reportedly said a third generation is planned to ship in 2025 which has a display and comes with a neural input wristband.
Called the "viewfinder", this heads-up display will reportedly be used to show notifications, scan QR codes, and translate real-world text in real time. To be clear: this wouldn't be true AR, it would be a small floating contextual display.
The neural wristband is based on the tech from CTRL-Labs, a startup Facebook acquired in 2019. Meta has discussed its development since openly. It works by using using EMG (electromyography) to read the neural signals passing through your arm from your brain to your fingers. Such a device could sense even incredibly subtle finger movements not clearly perceptible to people nearby. Himel reportedly said it will let the wearer "control the glasses through hand movements, such as swiping fingers on an imaginary D-pad".
Himel reportedly said a higher-end model of the wristband will be offered which also acts as a smartwatch, with a display and wearer-facing camera. It will reportedly be deeply integrated with the glasses and support typical health and fitness features as well as video calls.
What About True AR Glasses?
A second generation of the wristband would come with the true AR glasses Meta plans to eventually ship in the latter half of the decade. The ultimate aim for the wristband is to unlock a new method of communication that's faster than a typing on a keyboard.
Meta has reportedly been working on AR glasses for 8 years now, spending tens of billions of dollars on what Mark Zuckerberg hopes will be "an iPhone moment". The first generation will likely be very expensive though, with a focus on early adopters and developers.
Last April Heath reported Meta's target year for the first generation was 2024, but by June he said the target was pushed out to 2026, and Himel is reportedly now telling staff it's 2027.
The company is apparently already thinking about monetization strategies, with Himel reportedly planning "a combination of selling virtual goods, optional add-ons like cloud backups, and AR ads."