An augmented reality design platform that allows you to completely layout the design of a room including furniture, wall displays and colors simply and quickly on a tablet or smartphone won first prize at the 2015 APEC Global Challenge in Taiwan. The app, iStaging, received a $100,000 prize from the event's sponsor Intel.
https://www.youtube.com/watch?v=EdzWrTItRC4
The APEC Global Challenge is an annual event held in Taipei, Taiwan where over 100 startups from all around the world lock themselves into fierce competition. The contest consists of several qualifying rounds during which the combatants are whittled down to a top 30 who then participate in a final pitch contest for the top prize. The pitches have to be around five minutes and are given before an international jury. iStaging's pitch was the best in the eyes of this jury and they awarded the fledgling company with the top prize and a $100,000 check.[Pic 1]
iStaging's director of marketing Kevin Basset was a member of the company's winning team and told UploadVR via email that his company's relationship with Intel goes beyond their monetary award and into the inner workings of the system itself. Basset:
"We are working with [Intel's] RealSense technology. Intel RealSense basically gives tablets better space recognition features, so for us it opens quite a few new possibilities. Currently, every smartphone has a '2D camera': but in the future it is very likely that they will all be equipped with a 3D camera, which will enable the user to design their interiors in a more immersive way."
iStaging stood out from the other candidates in the contest with a focus on innovation and outside-the-box thinking. According to Basset:
"Regarding AR, we chose a markerless approach, meaning you don't need to print a marker or place a catalog on the floor to use the app. All you need is the app. Our goal is to make these two technologies mainstream, and even more importantly to create tools with these technologies that are actually useful, not just fancy experiences. So we believe it is important to remove anything that might create entry barriers in the use of our apps."
This anchor-free approach is being adopted by similar companies to iStaging, like Pair. Ideally, these groups would create a smarter platform that can track walls, edges and floors so items can be automatically placed with as much realism as possible. However, something like this would require advanced computer vision of the kind Google is seeking through their recent partnership with Movidius. In the meantime, AR design platforms like iStaging and Pair have to settle on a different approach that depends on user control. You have to pinch and move these items around to get them looking natural in the display, but once you set them, they are supposed to become tethered and you can walk around a room to see what they look like from different angles.
iStaging's platform is currently available to the general public, but for Basset the end-game for his company is building enterprise-level solutions for major interior design firms, real estate agents and furniture suppliers. Basset again:
"We are creating apps that will enable real estate agents to capture virtual tours of their listings, sell properties under construction, virtually stage empty places and cross-sell furniture to their clients. And we want to make it possible for interior designers to turn all their designs into VR so their customers can visualize them better. And of course, in all of this, we also want to help furniture makers sell their products."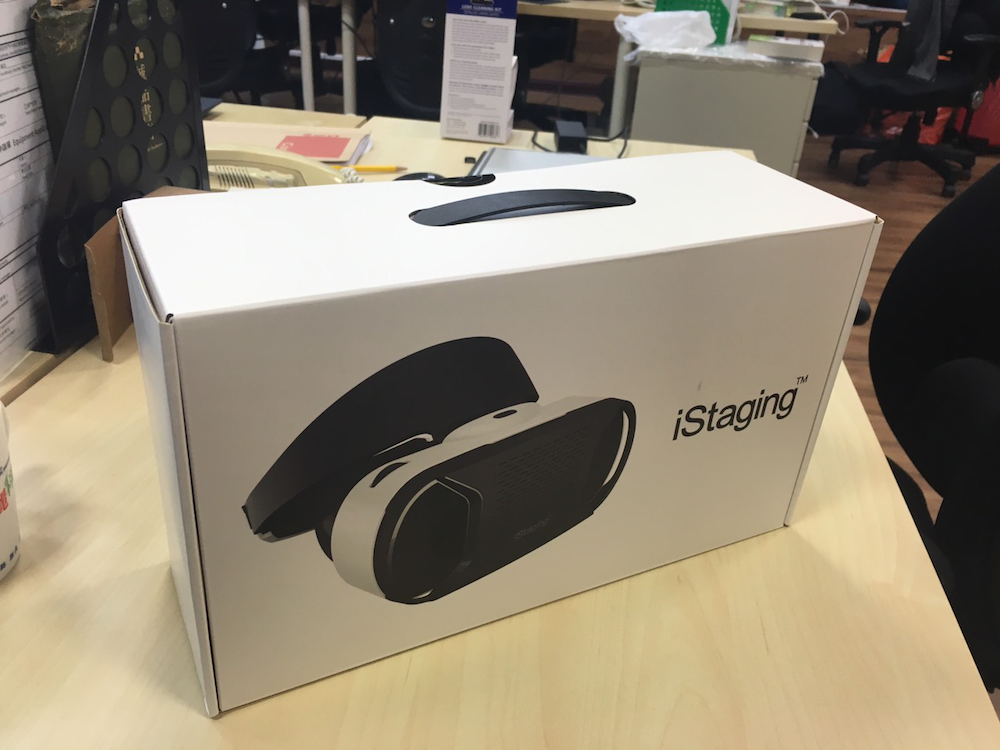 The company is staffed with over 30 employees spread between their Taipei headquarters and San Jose satellite office. iStaging is also hiring and in the middle of raising a series A round of fundraising. The iStaging public app is currently available on the iOS App Store and Google Play Store.