Tactical shooter Breachers is delayed on PSVR 2, as Triangle Factory state PlayStation QA has taken "longer than anticipated."
Released in April, Breachers is a 5v5 multiplayer team-based shooter that takes inspiration from Rainbow Six Siege and Counter-Strike: Global Offensive. Developed by Triangle Factory (Hyper Dash), the game splits you between attackers breaching a bomb site or defenders trying to stop them. Since launch, the studio's added new options like an additional map Control Point and more. Previously announced for November on PSVR 2, that's been pushed back without a new release window.
On PSVR 2, Triangle Factory confirms Breachers includes new upgrades like adaptive trigger support and enhanced visuals. Crossplay support is also included, though the PlayStation Store page doesn't confirm if further changes like haptic feedback or eye-tracking are planned.
We praised Breachers in our recommended review this April on Quest, calling it a "polished tactical shooter" that delivers "satisfying gunplay."
Breachers is a fine effort that delivers on its promise, offering a thrilling tactical VR shooter with satisfying gunplay. Securing victories with carefully planned strategies feels immensely satisfying with friends in co-op... If you've been seeking a Rainbow Six: Siege or Counter-Strike experience in VR, I believe Breachers has a strong future ahead.
A new Breachers release window on PSVR 2 remains unconfirmed. Elsewhere, it's available now on the Meta Quest platform, Pico and PC VR.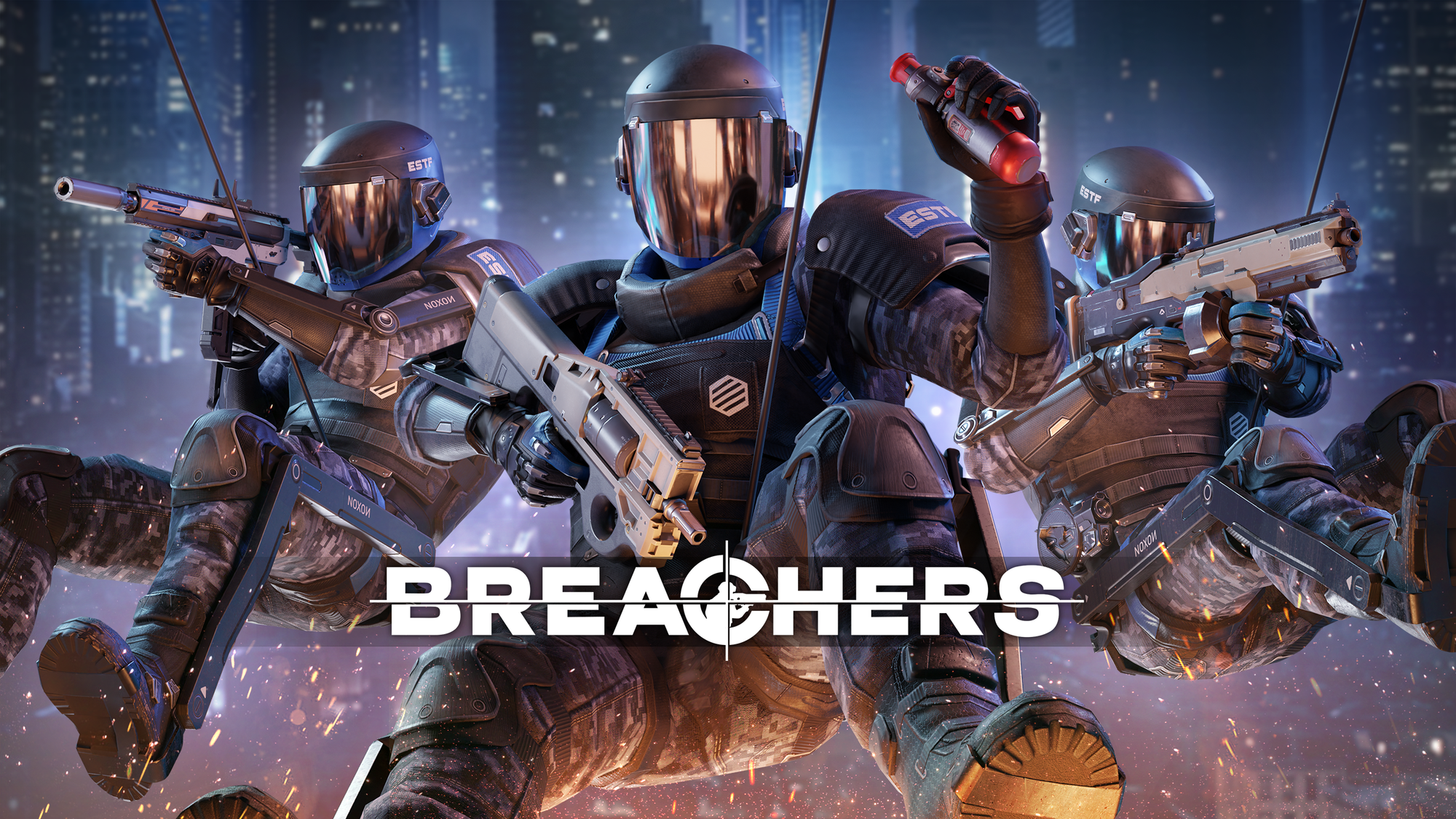 Notice: This article, originally published on October 16, 2023, was updated on November 28, 2023, to reflect the release date delay.