Resolution Games debuted a new trailer for its upcoming multiplayer arcade sport game Racket Club today at the Meta Quest Gaming Showcase.
Resolution Games announced Racket Club last December during their own showcase, but the announce trailer was fairly light on details and gameplay. This new trailer gives us our first proper look at what to expect, featuring 2v2 multiplayer in small boxed-in courts that look akin to downsized tennis courts.
The game isn't a one-to-one recreation of any real sport, instead going for something new that's inspired by other racket sports like tennis, pickleball and squash. All matches take place inside of four clear walls, so you'll be able to bounce the ball of the sides and back of the court for interesting ricochets and angles.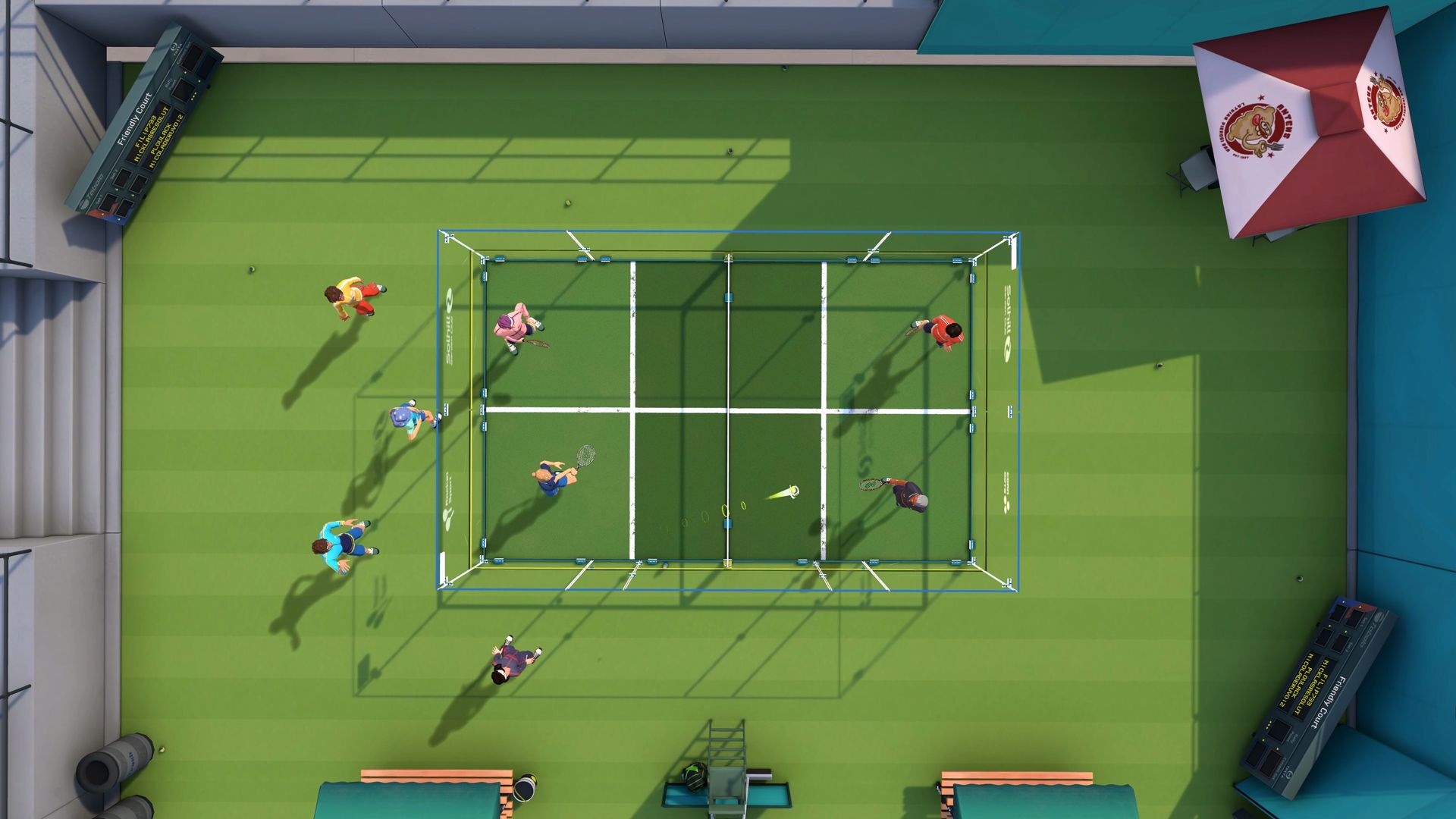 There's also a "points rally" mechanic, where the more times players hit the ball back and forth between each other, the higher the points up for grabs. This introduces some strategy that requires reading your opponents' next move to decide when to go for the killing blow that ends the rally.
Resolution says that Racket Club will support a singles (1v1) and doubles (2v2) modes, along with the single player solo career mode mentioned in the trailer.
Racket Club will release later this year for Quest and PC VR, available to wishlist on Steam and the Quest Store from today.