Rec Room, from Seattle-based 'Against Gravity', is one of the most popular and highly regarded social VR apps to date. It stands apart as more structured than something like VRChat thanks to predefined room types and activities, and more gaming focused than AltSpaceVR, with games ranging from paintball to a battle royale mode similar to Fortnite.
The app's intentionally simplistic graphical style allowed Against Gravity to massively increase its playerbase in November by launching on PlayStation VR, including cross-platform multiplayer with Oculus Rift, SteamVR, and non-VR users. But could they be planning to lower the barriers to playing Rec Room even further by launching on Oculus Quest next year? Let's explore the evidence.
In a developer AMA last month, when asked about setting textures and transparency, Against Gravity stated "we've got to optimize the app for some devices that we want to get onto next year", adding that they couldn't talk too much about it.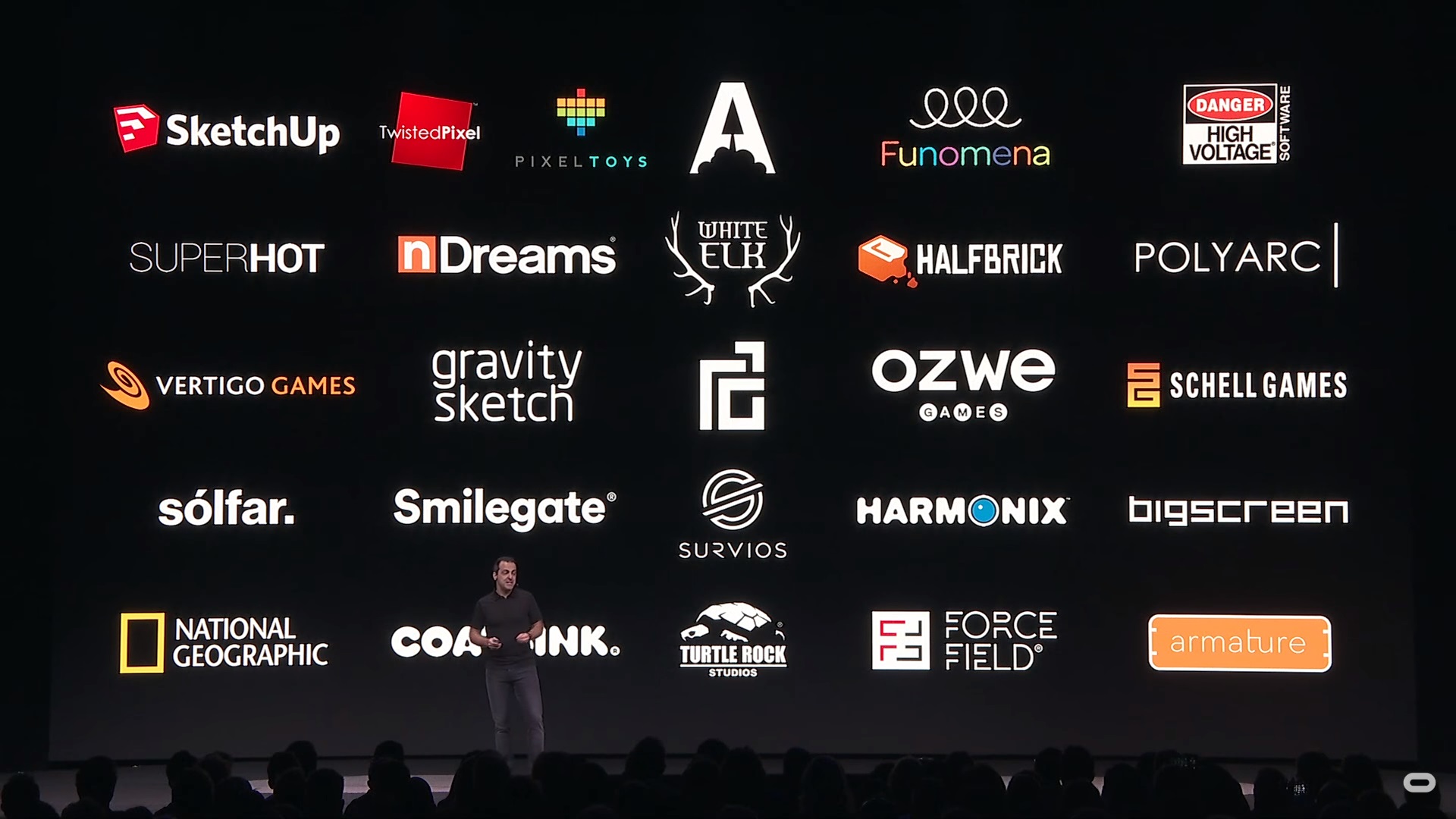 Just under 2 weeks later at their yearly conference, Connect 5 (OC5), Oculus unvieled Oculus Quest, an all-in-one / standalone VR gaming console launching in Spring 2019. While Rec Room was not announced specifically as a title, when VP of VR at Facebook Hugo Barra showed a slide of developers working on Quest titles, Against Gravity's logo was listed (top center).
Rec Room is free and has no microtransactions or advertising, and when the company received $5 million in investment last year, the developers were clear to clarify that monetization was not "an immediate concern". This seems to indicate that Against Gravity and its investors believe they are still well within the growth phase, but if a Quest port does happen and Quest is a success, the new influx of users could re-open questions about monetization strategies, such as paid cosmetics.
While the developer AMA and OC5 logo listing are not definitive confirmation, as technically the developer AMA could have been referring to an as yet unannounced 6DoF standalone VR system from another company, and the logo listing at OC5 could be referring to a new game instead of Rec Room, the timing of the AMA combined with the fact that Against Gravity have not even teased another game means that it is almost certain that Rec Room is coming to Quest.
We'll keep you updated on any further hints or announcements.