Meta will introduce a series of spatially aware digital objects to your living space on Quest 3 post-launch.
Revealed today during CEO Mark Zuckerberg's keynote speech at Meta Connect 2023, Augments are mixed reality objects that you can place in your home environment and interact with. "Starting next year, we'll also introduce augments: interactive, spatially aware digital objects that come to life all around you," Meta explains. Ranging from your avatar mirror to Supernatural workout reminders, these objects appear in the same place every time you put on your headset.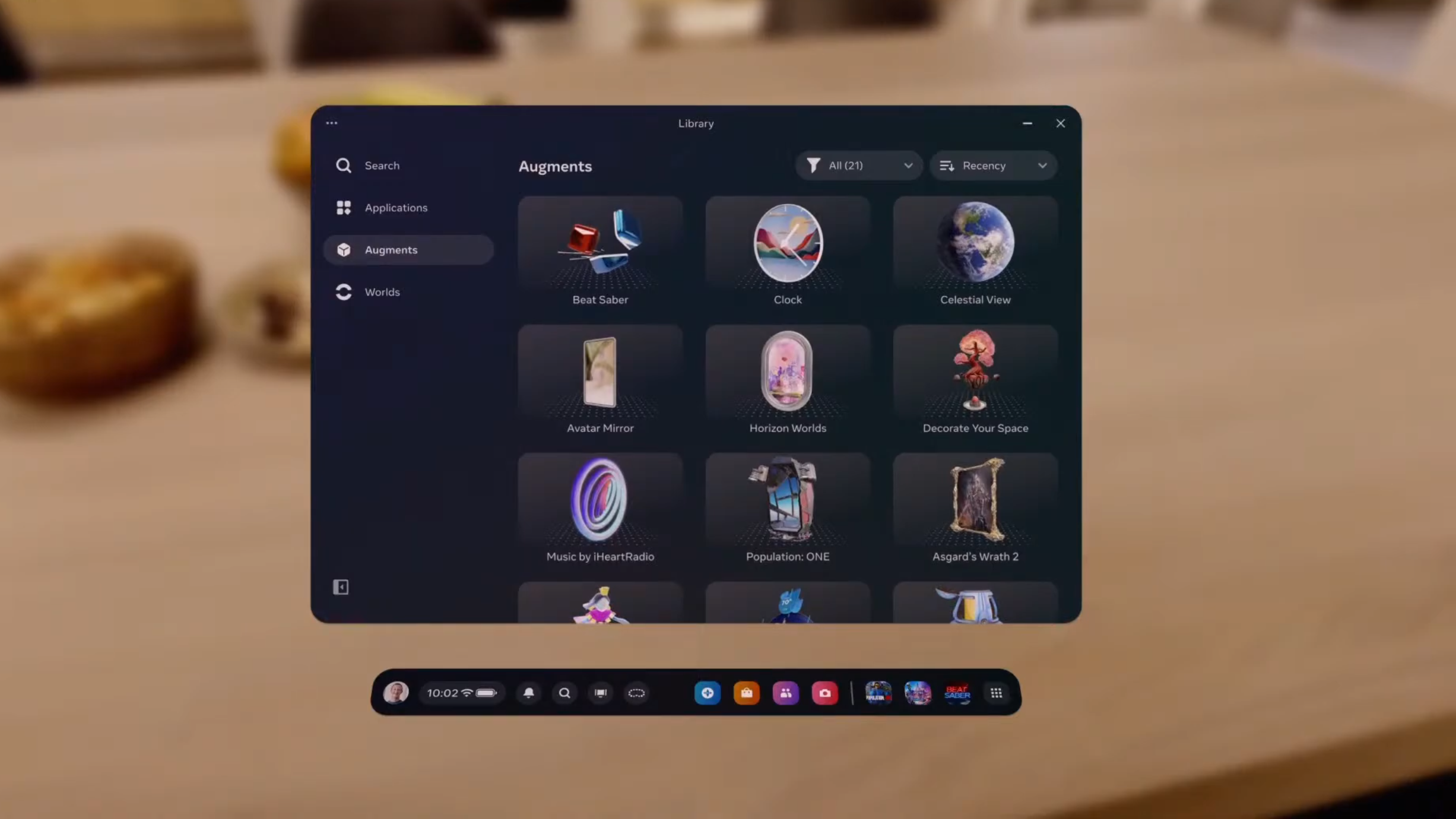 This includes more straightforward decorations as well as more practical applications, like weather updates and clocks. The presentation (1:10:10) demonstrated support for Instagram reels and Facebook videos, displaying videos across your walls in the same way you'd hang a portrait. Branded augments like Beat Saber trophies and an iHeartRadio music player are also on the way.
Today's Connect conference revealed significant information about the Quest 3 headset. Arriving on October 10 with 128GB and 512GB models, pre-orders are live for $500 and $650 respectively. Anyone who purchases one between now and January 27, 2024 gets a free copy of Asgard's Wrath 2 on release, while the 512GB model also adds a six month Quest+ subscription trial.
For the full technical rundown, check out our Quest 3 specs comparisons below: