Asgard's Wrath 2 from Sanzaru Games is Meta's first new Quest game announcement from first-party studios since acquiring more than eight VR development companies.
Ahead of Meta's Gaming Showcase, we spoke via video with Grace Lingad, Creative Director at Sanzaru, about the upcoming $60 game for Quest 2 and Quest 3, and the studio's transition from PC-powered Rift development to the Quest platform. Read on the details.
Back in 2019, we heralded Asgard's Wrath as VR's most ambitious game, calling it an "an extraordinary accomplishment" in our review. The title marked a new high point for PC VR at the time, with its use of scale, incredible visuals, and – perhaps most critically – dozens of hours of varied original content to discover. If you're unfamiliar, you "take on the role of a brand new god in the pantheon of Norse mythology, the God of Animals" and "the vast majority of Asgard's Wrath takes place in the bodies of the central mortal hero characters. As a god you can possess them and take control of their actions, but you'll still hear their voices and thoughts."
Asgard's Wrath 2 picks up right after the conclusion of the first game with the Trickster God Loki escaping. Now, you're tasked with chasing him down. For those new to the franchise, there's an optional "dream-like sequence" at the start of the sequel to catch up the player on the story so far.
"The game is clocking in around 60 hours," Lingad says. "The world is a lot, lot, lot, lot bigger than the first game."
Big Budget VR On The XR2 Processor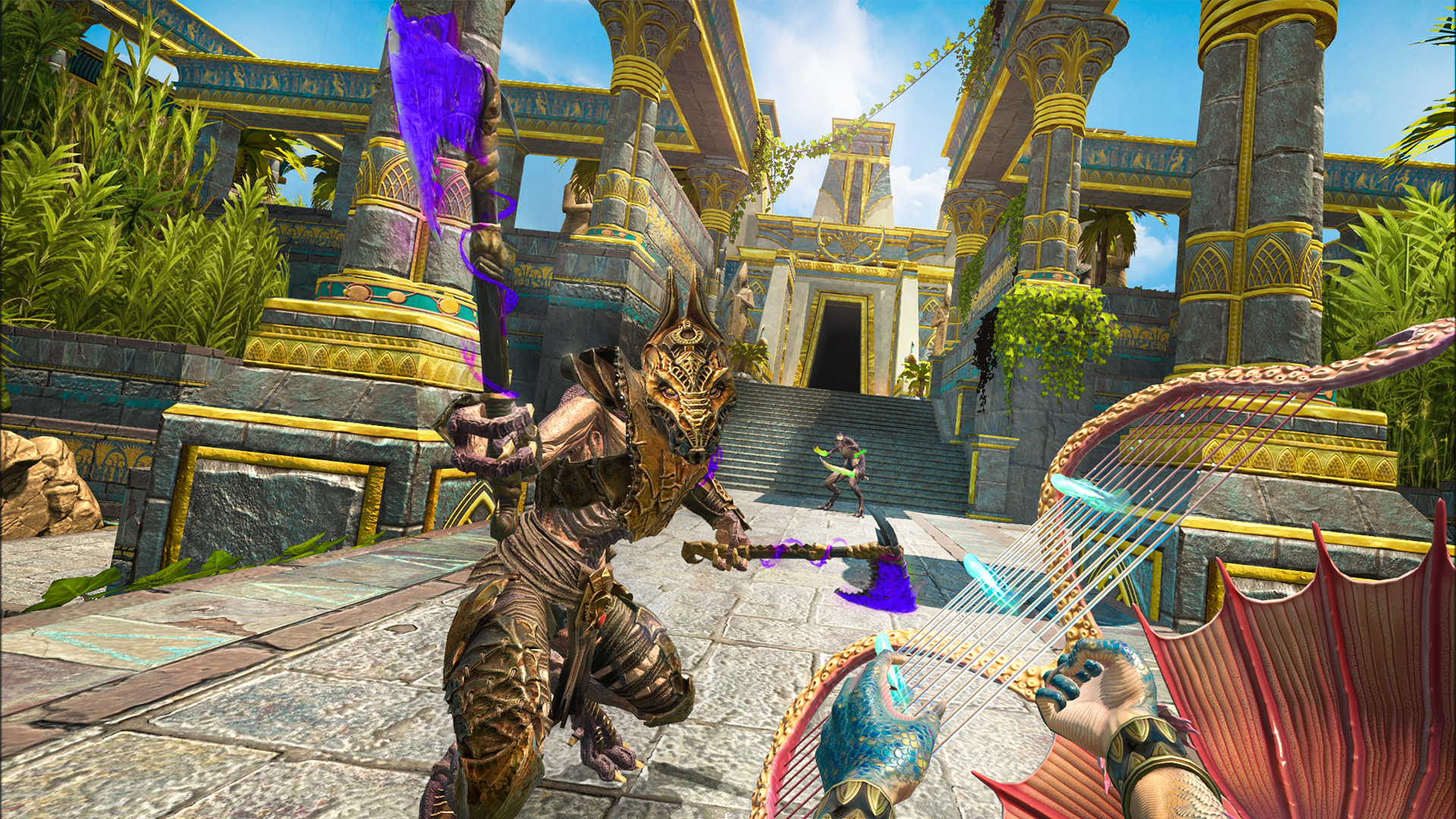 Quest 2, of course, is not the Oculus Rift. While developers like Vertical Robot have delivered incredible graphics on the standalone platform with games like Red Matter 2, the power of the XR2 processor driving Quest 2 is simply in an entirely different class from PCs mainlining power from the grid.
"I won't lie and say like it looks exactly like Asgard's Wrath 1 running on a PC, but it can be pretty dang close," Lingad said. "There's waterfalls and fire and smoke and effects that you wouldn't think that you could do on a device like the Quest 2... we want players to feel like you're adventuring in this fantasy world."
I can predict the disbelief in my reader's minds. Can Quest 2 truly drive the fabled "AAA" experiences a certain group of gamers picture as having both eye-popping visuals and incredible replay value? Or, as some people describe, do the games look too much like PlayStation 2 titles to draw real interest?
"We have people on this team who've been making games for 20-30 years," Lingad says. "They've made PS2 games. They know what that stuff looks like when we were making that stuff back in the day. I can tell you, this game does not look like a PS2 game, that's for sure."
Meta also just announced the Quest 3 headset is coming this fall with Qualcomm's next generation processor, priced at $500 and shipping alongside the Quest 2 which has just been reduced back down to its original entry level price of $299. In an email, Meta said Quest 3's "advanced processor and higher resolution will provide an even better look and feel within Asgard's Wrath 2."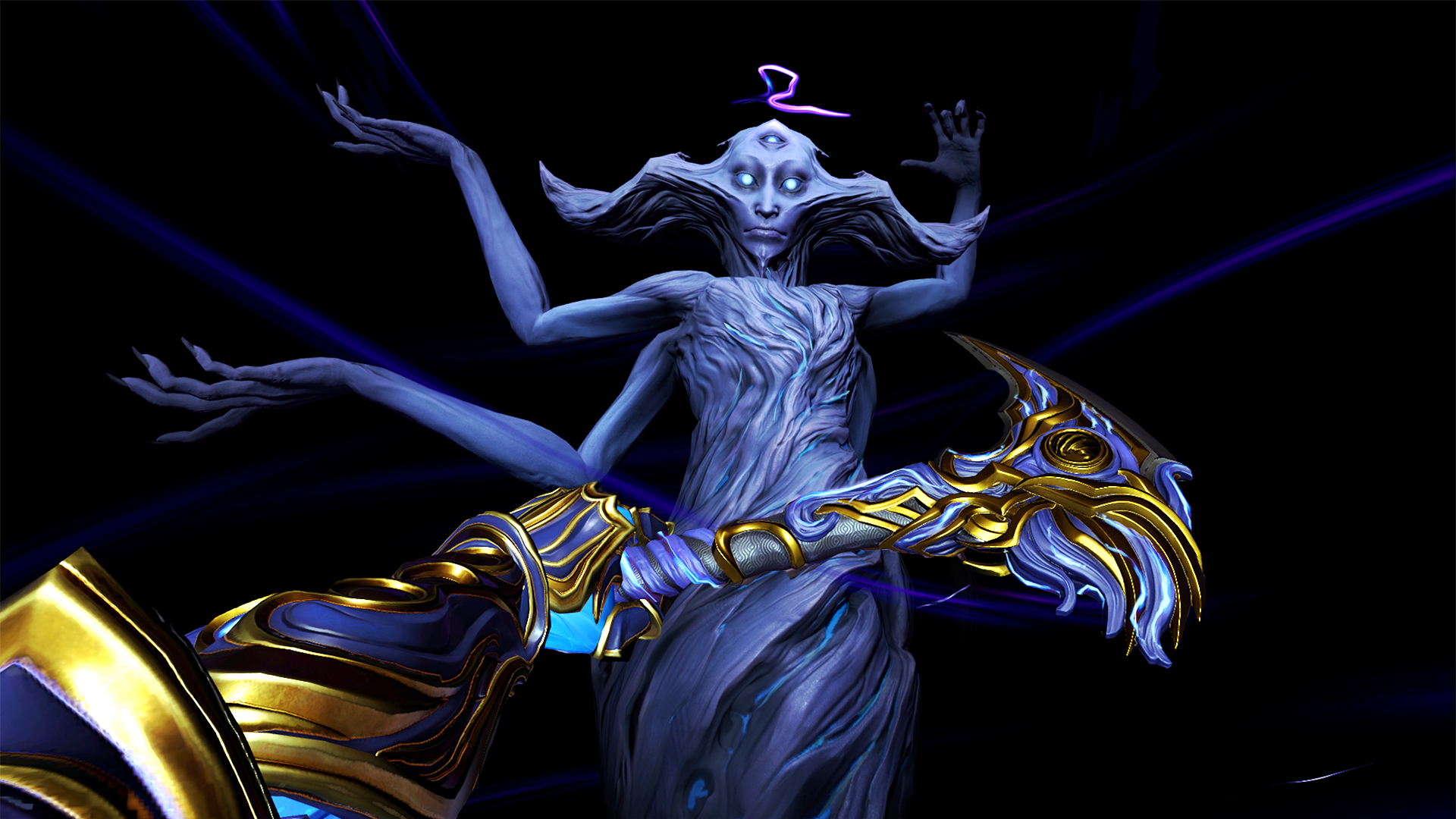 When developing Asgard's Wrath 1, the long-time Oculus-funded studio had around 80 people, according to a Meta representative during my interview. As of my interview, Sanzaru Games had 120 people working there, according to the representative. That number points to the scope of their work on Asgard's Wrath 2 as well as the size of the bet Meta CEO Mark Zuckerberg placed on the studio's effort to create compelling VR content that warrants a $59.99 purchase.
"You can't make the amount of content that we're making without additional headcount, it would just be unfair," Lingad says. "We don't crunch, we don't believe in that kind of junk. We want to be a studio that treats its workers with respect and just lets them do their thing."
Epic Experiences On Meta's Quest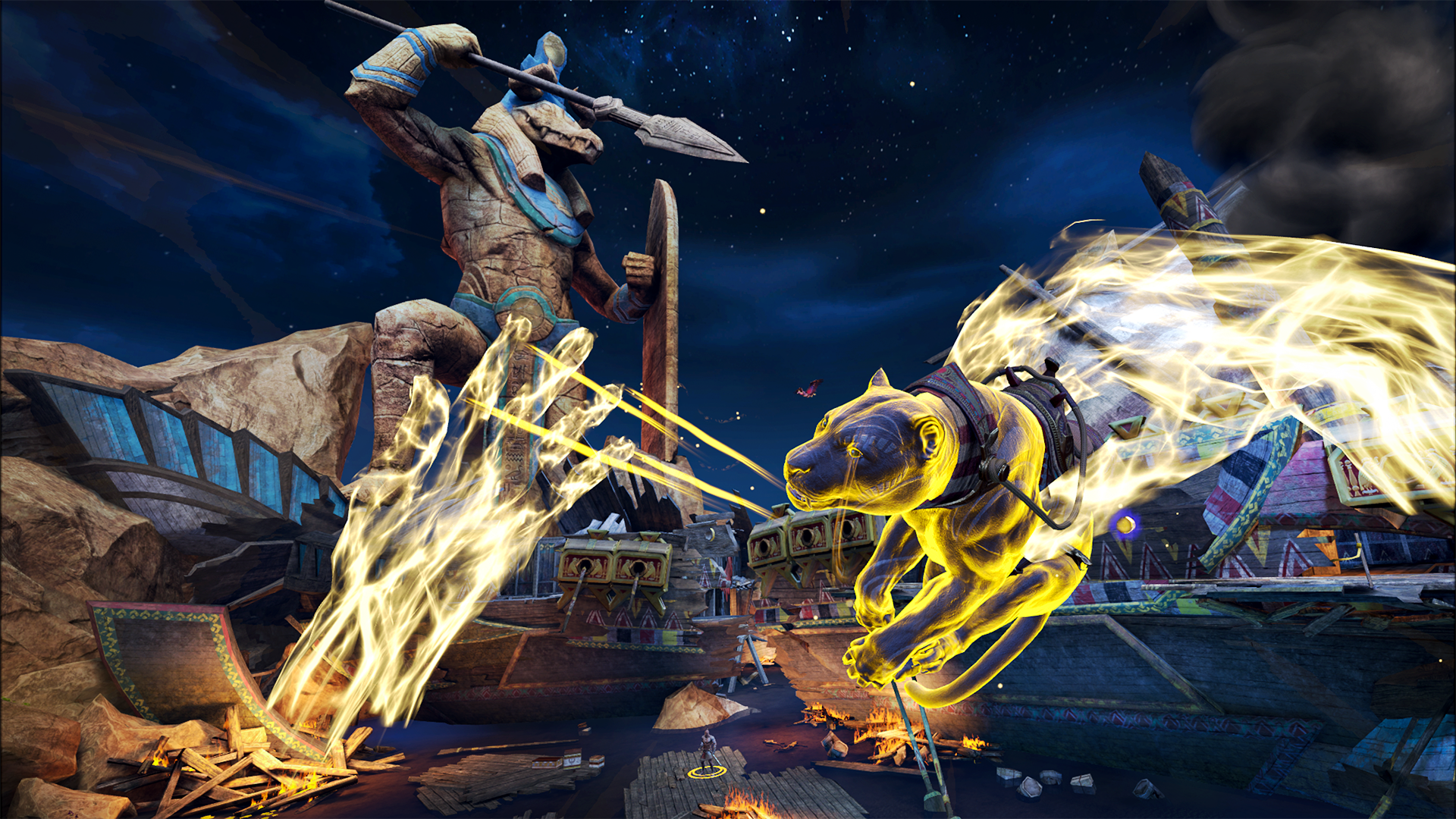 Lingad's sentiment is notable, but it's fair to contextualize her comment relative to Meta undertaking a "final" round of layoffs between the time of my interview and the Meta Gaming Showcase in which it was formally announced. The move was the latest step in what amounts to a constant reallocation of resources and restructuring at Sanzaru Games' parent company. In this same period, Meta also effectively bulldozed swaths of Oculus Homes on PCs, some of which housed collectibles players earned from the first Asgard's Wrath. In short, strategy changes at Meta all the time, but those shifts have left some customers, and employees, with nothing but experience to show for it.
In that context, Asgard's Wrath 2 represents a very expensive test of how far Meta leadership continues to sustain first-party gaming studios building games to sell standalone VR headsets in the same way Horizon Call Of The Mountain draws people to PSVR 2 or Half-Life: Alyx brings people to the Valve Index and PC VR in general.
"What we showed with [Asgard's] Wrath and what we hope to show with Asgard's Wrath 2 is that there can be really epic AAA big juicy experiences to be had on VR platforms," Lingad said. "We're here for the long haul developing for VR because we believe so much in the medium and its potential."
There aren't a lot of studios with both Sanzaru's depth of experience and early access to upcoming hardware, allowing them to spend more time exploring what it can do. Sanzaru's work with Facebook and its Oculus Studios group goes back years before Asgard's Wrath, with VR Sports Challenge, for example, debuting in late 2016 as a showcase for the original Oculus Touch tracked controllers.
"With every project...we always try to find ways to incrementally improve," Lingad says. "I just wanna make something cool. And then when it comes to the next thing, just make that better -- bigger and better. And that's kind of at the heart of what's Agard's Wrath 2 is all about."
Asgard's Wrath 2's New Gameplay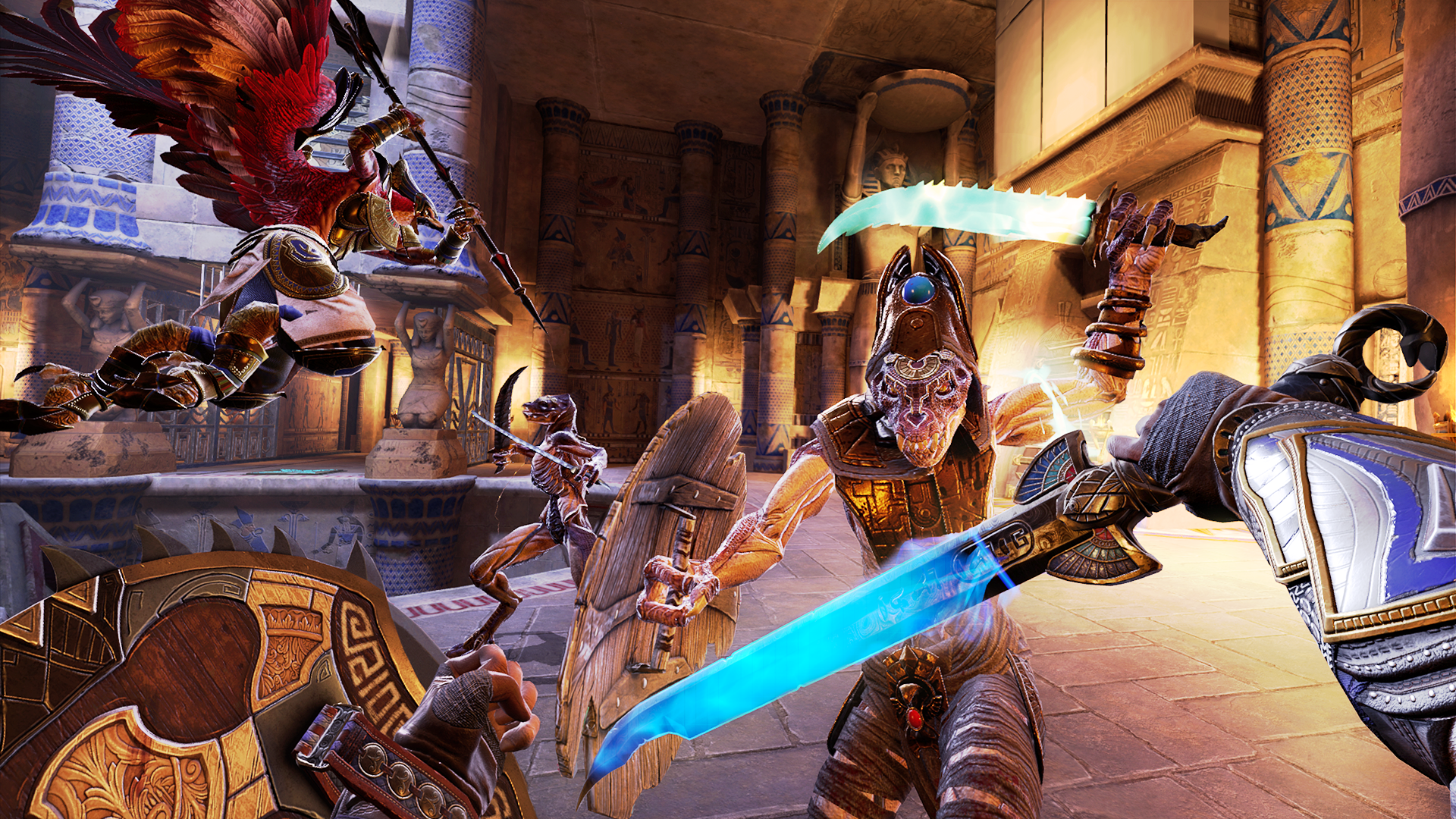 So what specifically will players be doing for all those hours in VR?
The dramatically increased size of the world means there are now "mounts to traverse the landscape" and it's "chock full of stuff to go explore and get into." You can climb ropes, ladders, and even rock faces too, as well as mantling over low objects or sliding and crawling through crevices. The weapons can also have grappling hooks added for both combat and other uses. When asked if she'd call the "action role-playing game" an open world title, Lingad says "that's a loaded term for me as a gamer."
"It's definitely bigger, much more expansive than the first game. But I hesitate to say open world because honestly, when people think open world, they think it's like this one seamless level with no loads in between," she says. "We have to be smart about how we build this."
Like the first game, the story's chapters are broken up into sagas with "much more questing" in them as you meet different heroes with varying play styles. Early in the game you meet your first hero with a story that brings you to Egypt, making clear the game moves beyond the Norse realms. There will be more heroes and locales revealed later, with Lingad saying Asgard's Wrath 2 features "deeper RPG mechanics" and a "proper XP leveling system and skill trees...because the time you spend with each of these heroes now is much longer." Weapons can socket in relics to alter abilities.
"So 60 hours is primarily main quests," Lingad says. "Some people like to take their time exploring...this game is huge."
She suggested that the amount of time spent in the game's first saga is "probably equivalent to multiple sagas in the first game." You build up a hideout and recruit allies to it and as you grow your bond with them you can unlock "special side quests" that delve deeper into their storylines. There's also an "uncharted rifts" endless dungeon crawler element with leaderboards to compete with friends on. The deeper you get into the main storyline, the more opportunities to find materials to upgrade your weapons in the rifts.
Meta shared a trailer and extended gameplay deep dive going more into Asgard's Wrath's elements, and Meta told us that players buying Asgard's Wrath 2 can get the first game on PC for free.
We'll be curious to learn details as Meta and Sanzaru share more from Asgard's Wrath 2. Overall, Asgard's Wrath 2 represents a milestone in Meta's efforts to build up a major VR development and publishing arm centered around Quest VR games. Will Sanzaru deliver?
"We're given a lot of leeway to continue our studio culture and things like that without, you know, the overall like Meta-ness," Lingad said. "We're so autonomous, I hardly really have to interact with any of that other stuff. We run the company the same way we have been for the longest time. We just maybe get a few extra perks, I guess, including the ability to weigh in on things early, like when it comes to feedback on the headsets or the SDK and things like that. It's been overall positive for me as a game developer working for them."
Asgard's Wrath 2 is slated for release "winter 2023" for Meta Quest 2 and Quest 3.