Meta conducted its third wave of major layoffs today.
Reportedly, around 5000 staff are affected in this round. Two policy managers from the Reality Labs AR/VR division confirmed on LinkedIn that they were let go today, as did many more employees from other parts of the company. Unlike the previous two waves, however, we haven't yet seen any reports of AR/VR layoffs from technical roles.
The first round of major layoffs took place back in November, cutting 11,000 employees - 13 percent of its workforce at the time - including some Reality Labs engineers and designers.
In April, the second wave occurred as as part of the "year of efficiency" Mark Zuckerberg had declared to investors in February, cutting another 4000 or so roles. It included developers from two of Meta's acquired VR game studios, Ready at Dawn and Downpour Interactive.
That brings the total number laid off from Meta since November to around 20,000.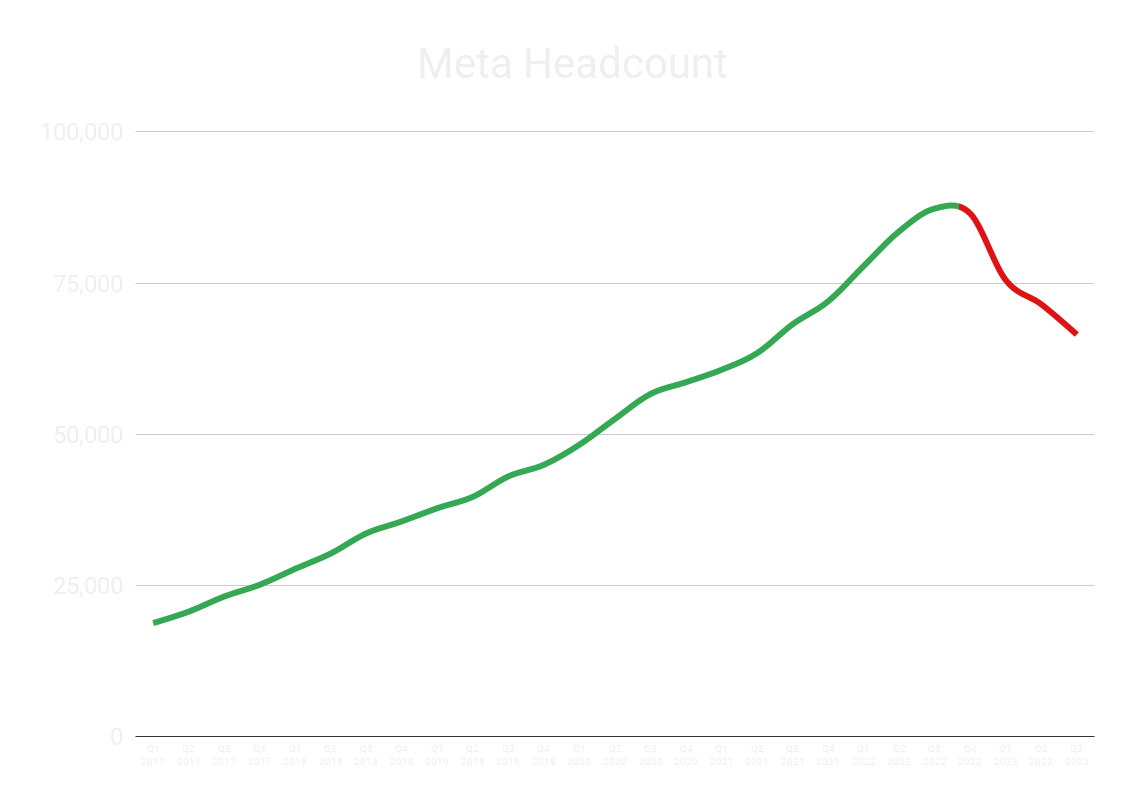 Zuckerberg described 2022 as a "humbling wake-up call" for Meta, citing declining macroeconomic conditions reducing overall advertising spend and the increased competition from TikTok. "I think we should prepare ourselves for the possibility that this new economic reality will continue for many years", he told staff.
Meta is far from the only big tech company conducting layoffs at this scale. Google parent Alphabet laid off 12,000 in January, Microsoft has laid off 10,000 so far this year, and Amazon has laid off 27,000.
Only Apple so far seems unaffected, reportedly laying off only a tiny number of corporate retail staff. "I view that as a last resort and, so, mass layoffs is not something that we're talking about at this moment" Tim Cook told CNBC earlier this month.
Zuckerberg on the other hand has been pitching Meta's layoffs as a positive opportunity for a "flattening" of the corporate hierarchy, claiming that this flatter structure with a higher ratio of engineers and fewer managers will allow Meta to execute faster, take more risks, and focus more on its strengths. Whether that's just PR spin or will actually pan out will be seen in coming years as Meta starts facing direct competition from Apple in the AR/VR space.