Meta cut the entry price of Quest 2 to $250 until January 1st.
UPDATE: Meta told UploadVR the discount will last until the end of December 31st, and this article has been updated to reflect this.
The discount appears on Meta Store and all Meta's supported retailers. The 128GB model is down from $300 to $250 while the 256GB model is down from $350 to $300.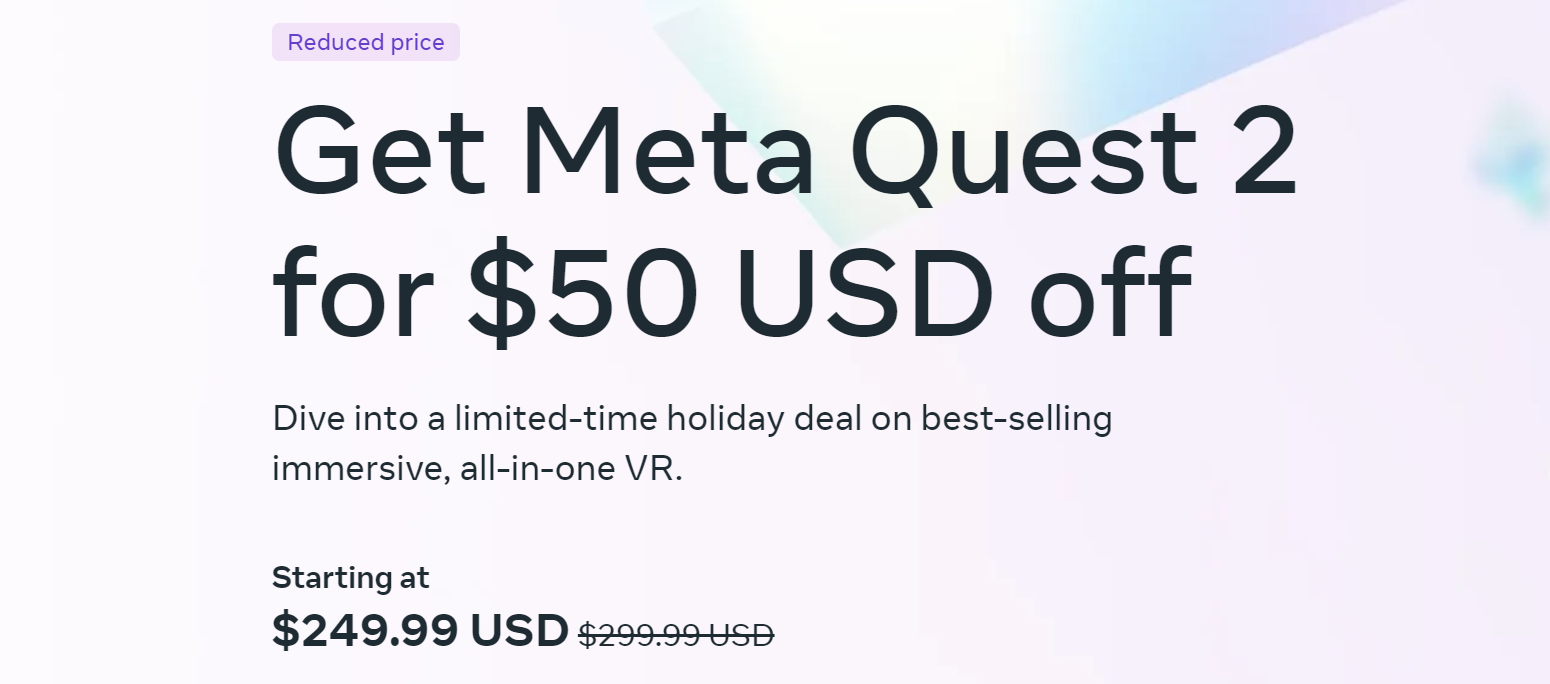 Quest 2 launched over three years ago at $300 for 64GB or $400 for 256GB. The base model saw a storage bump to 128GB in 2021, but the price of each model was raised to $400 and $500 last year, which tanked sales.
In March this year Meta cut the 256GB model price to $430, and when announcing Quest 3 in June it cut the 128GB model back to $300 and the 256GB model to $350, lower than it originally launched at.
The current discount means Quest 2 is available for just half the price of Quest 3, with the same storage. But even at this attractive low price, you may want to hold off on buying a Quest 2.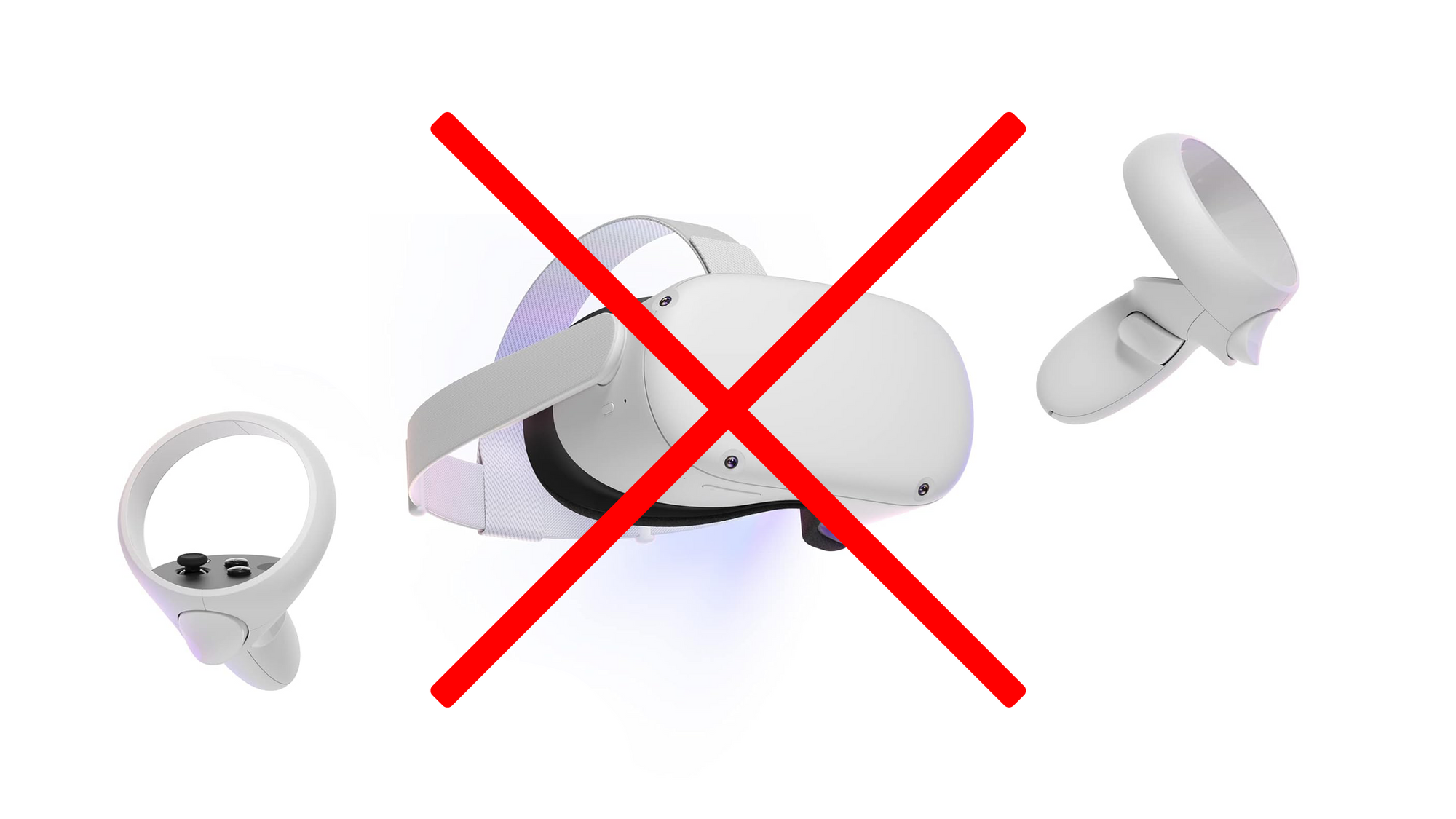 A leaked Meta roadmap from earlier this year revealed Meta planned to release a new headset after Quest 3 in 2024 "at the most attractive price point in the VR consumer market". Reports from The Wall Street Journal, Bloomberg, and a Chinese analyst who has been reliable in the past suggest this headset will replace Quest 2 in Meta's lineup and feature the new Snapdragon XR2 Gen 2 chipset from Quest 3.
XR2 Gen 2 has a more than twice as powerful GPU, which some developers are already using to achieve dramatically better "console quality" graphics. As Quest 3 and the cheaper headset gradually transition the active user base of the standalone VR market to the XR2 Gen 2, developers may put less focus on making their games look good and run well on Quest 2.
Still, if you absolutely want a VR headset for this year and don't want to wait, Quest 2 currently plays all the same games as its successor, and $250 is the lowest price we've seen yet for a non-refurbished standalone headset with tracked controllers.