Pico was one of the first companies to release a standalone VR headset last year with the perfectly adequate Goblin, an all-in-one device with three degrees of freedom (3DOF) tracking. Pico's next headset, though, will address the growing demand for 6DOF tracking in standalone VR.
Announced last week, the Pico Neo is a $749 device with 6DOF tracking on both the main unit and the accompanying motion controller. Both feature built-in sensors that allow you to move your head and hand around virtual environments without the need for external trackers as seen with the Oculus Rift and HTC Vive. We haven't gone hands-on with the kit just yet, so we can't speak to the quality of tracking or its limits right now.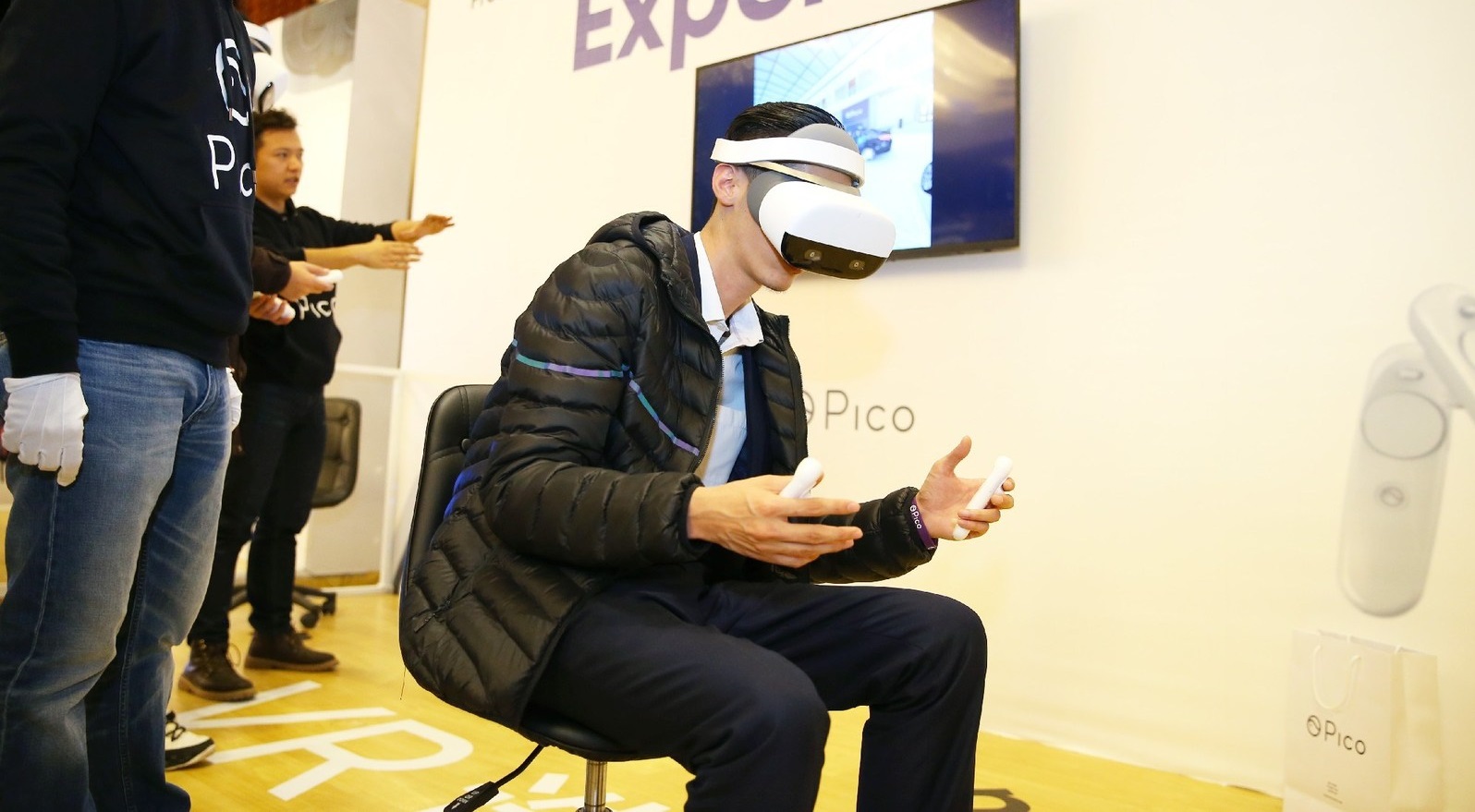 Elsewhere, the Neo features two 3.5 inch 1440×1600 LCD displays with a 90Hz refresh rate. It also utilizes the Snapdragon 835 Mobile VR Platform, which is a step up from the Snapdragon 820 CPU used in the Goblin, and packs 4GB RAM, 64GB UFS2.0 ROM and support for up to 256 GB expanded storage.
We still have a lot of questions about the Neo, though. Content, for example, is a big query given that the Goblin doesn't enjoy the large portfolio of games seen in competitors like the Gear VR and Google Daydream. Just as the Goblin is set to compete with the soon-to-release Oculus Go, the Neo will one day find itself up against Oculus' Santa Cruz standalone and Google's 6DOF headset made with Lenovo. There's also the Vive Focus, which itself launched in China last year.
For now, though, Pico might have a window of opportunity if it's first to market. We don't know when the Neo will launch and Pico is only accepting applications for pre-orders from businesses, not consumers, at the moment. The device will be on show at next week's CES in Las Vegas, though, so hopefully we'll get some time with it there.