WoofbertVR launched this week on Gear VR and if you own a headset or are getting one soon you should definitely try out the free download. The app shows how classical art education in VR can be done right, with a collection of paintings from masters like Édouard Manet and Claude Monet, shown at the Courtauld Gallery's Wolfson Room in London.
And if my word isn't enough to convince you to check the app out, does knowing actor Kevin Spacey was so impressed by it that he invested his own money into the idea?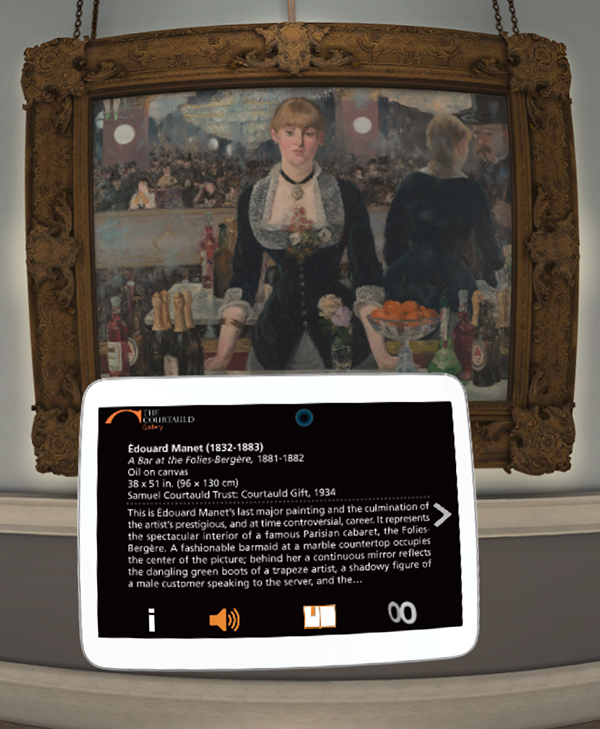 Spacey is far from the only big screen artist interested in the power of VR. Steven Spielberg, for example, is advising Hollywood-powered startup The Virtual Reality Company. That said, seeing Spacey put his money behind a virtual museum is a big endorsement of both VR and Woofbert.
Led by Elizabeth L. Reede, co-founder, president and COO at Woofbert, the five member all female team produced high resolutions scans of the paintings and worked with a new VR lab at Reload Studios to finalize a prototype of the app for consumers. Award winning graphic novelist Neil Gaiman, who is on the company's advisory board, provides narration for the experience giving the user context and analysis for each painting on exhibit.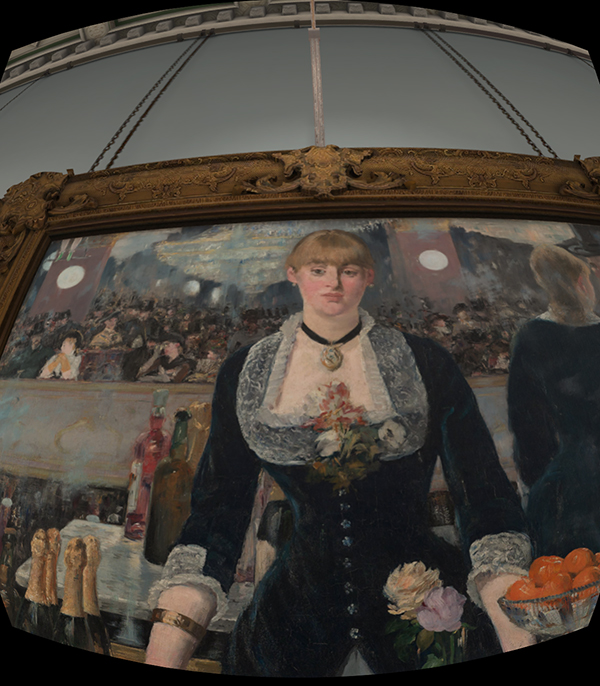 Woofbert now ranks alongside Titans of Space as powerful demonstrations of the unique way VR can educate people without ever leaving home. While Google has been bringing Cardboard to schools all over the country for virtual field trips, Woofbert's arrival on the more advanced Gear VR is a testament to how great VR can get when inexpensive but high quality hardware is paired with well-made software.
"WoofbertVR is platform agnostic. Although we launched on the Samsung Gear VR Powered by Oculus, we will have the ability to port to any VR device, including Google Cardboard in the coming months," Reede wrote in an email. "As our experiences are user-driven and user-navigated, the level of VR functionality will depend upon the capabilities of the particular HMD being used for the experience."
While you have to fly around the world to visit places like The Louvre and wait in long lines to get stuffed into a packed room for a short visit with the art, VR offers the opportunity for anyone to get a private viewing, a personal tour and the freedom to get up close to the art and contemplate its meaning for as long as possible without any other distractions.
"At this time, the app will remain free so that we can garner feedback from users, educators, as well as arts institutions themselves, and integrate these suggestions, ultimately perfecting the app and the overall experience," Reede wrote. "When we are ready to charge a fee, it will be nominal, keeping in line with our mission to democratize the arts."
According to Reede, the company plans to release a new experience every four to six weeks starting in 2016.