While VR startups often have to be quiet about partnerships and unfinished projects, the creators working in VR right now are all searching for the same thing — content good enough that people will pay big bucks for the experience. To name a few, Laguna Beach-based NextVR is broadcasting live NBA games, Venice -based WEVR is helping build an experience around awesome action-flick John Wick and Palo Alto-based Jaunt recently teamed with ABC News for a news report from Syria.
Another group of VR content creators that have been flying somewhat under the radar opened their doors this week and showed a few of their attempts to find this content sweet spot: The Virtual Reality Company.
VRC is a Los Angeles-based startup founded by Hollywood creatives, including Robert Stromberg, the director of Disney's Maleficent. Little has been shown since the company revealed Steven Spielberg as one of its advisors.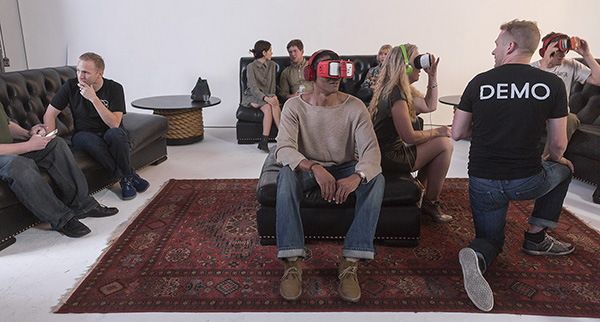 At a reception in Hollywood this week I donned an IonVR headset and saw a segment from VRC's There project. The experience reminded me of OTOY's grand prize winning 360 still Imagined Reality, which showed a dreamy scene among the clouds complete with flying whales. This was similar except it was far more than a still frame. I was touring through an almost forgotten childhood — riding a tricycle, passing through a tire swing, glancing at big blocks floating in the sky — all while emotional music tugged at my heart.
At the risk of sharing spoilers the first part of There felt like a dream but the end was a bit of a nightmare. There was a chase and I found myself repeatedly looking right and left and then up and down — chased in all directions. The moment I emerged from the headset I was presented with VRC co-founder Joel Newton and we chatted for a while about the company. Between the scene I had just experienced and Newton's shot-by-shot breakdown of another project VRC is working on, a documentary following former Pittsburgh Steelers running back Jerome Bettis, it became clear these early projects are experiments in how to direct attention and draw out emotions using VR. The approach of using their knowledge of movie-making for the new medium of VR is similar to how Oculus Story Studio is attempting to figure out how to tell stories with projects like Henry.
"We're after content [people] will pay for," Newton said.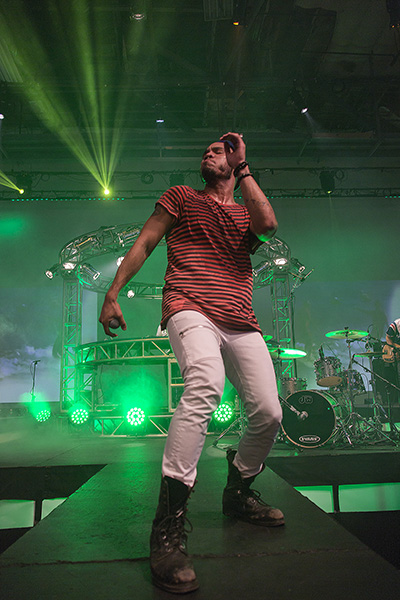 After our talk I went next door where a stage was set up inside Mack Sennett Studios to shoot a performance by singer Anderson .Paak. I spotted two 360 camera rigs, including the one pictured here.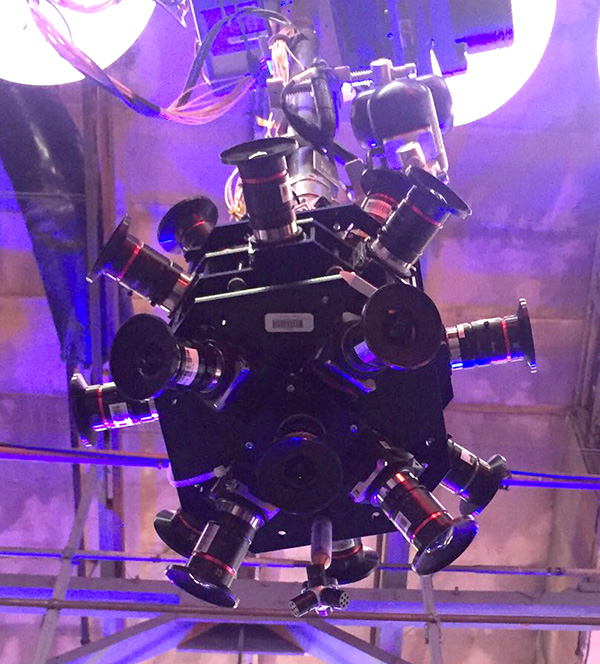 The venue is described as being dedicated to capturing music performances for distribution in VR and the concert represented another test by VRC to find a VR content sweet spot. The startup plans to release the performance for VR later this year.