Horizon Workrooms is set to expand, offering users the ability to customize rooms and add custom logos and graphics. 
These new features won't be available until later in the year, but will let users add some personal touches to the Workrooms, including a custom logo graphic on the wall and custom posters. Users will also be able to switch between "a wider variety of environments", one of which is pictured below.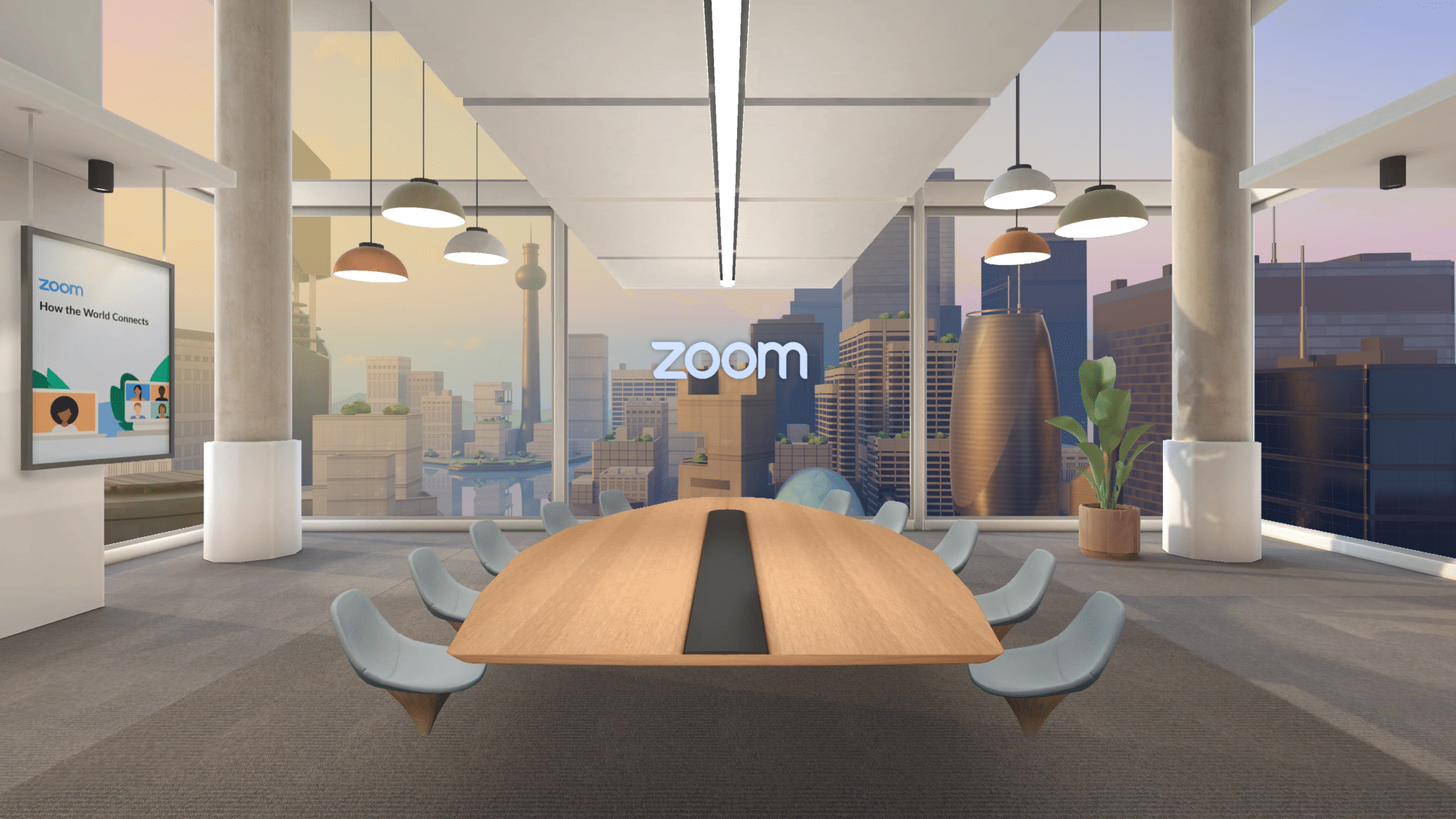 In its current state, Horizon Workrooms only offers one room with no customization beyond the seating arrangement. Users can only choose between conversation, boardroom table and presentation settings, which alter the direction of the seats but nothing about the room itself. 
On a call earlier this week Facebook's Product Management Lead, AV/VR for Enterprise Jill Campbell said that these new customization options are only the beginning of future personalization plans for Workrooms. "This is one step we're going to take in that direction with lots more to come."
The image embedded above shows a brand new environment set among city skyscrapers, while the image below shows the default countryside setting that launched with Workrooms. The images also show the custom logo and poster integration, exampled here by Zoom (whose video conferencing service is soon to receive native integration with Workrooms).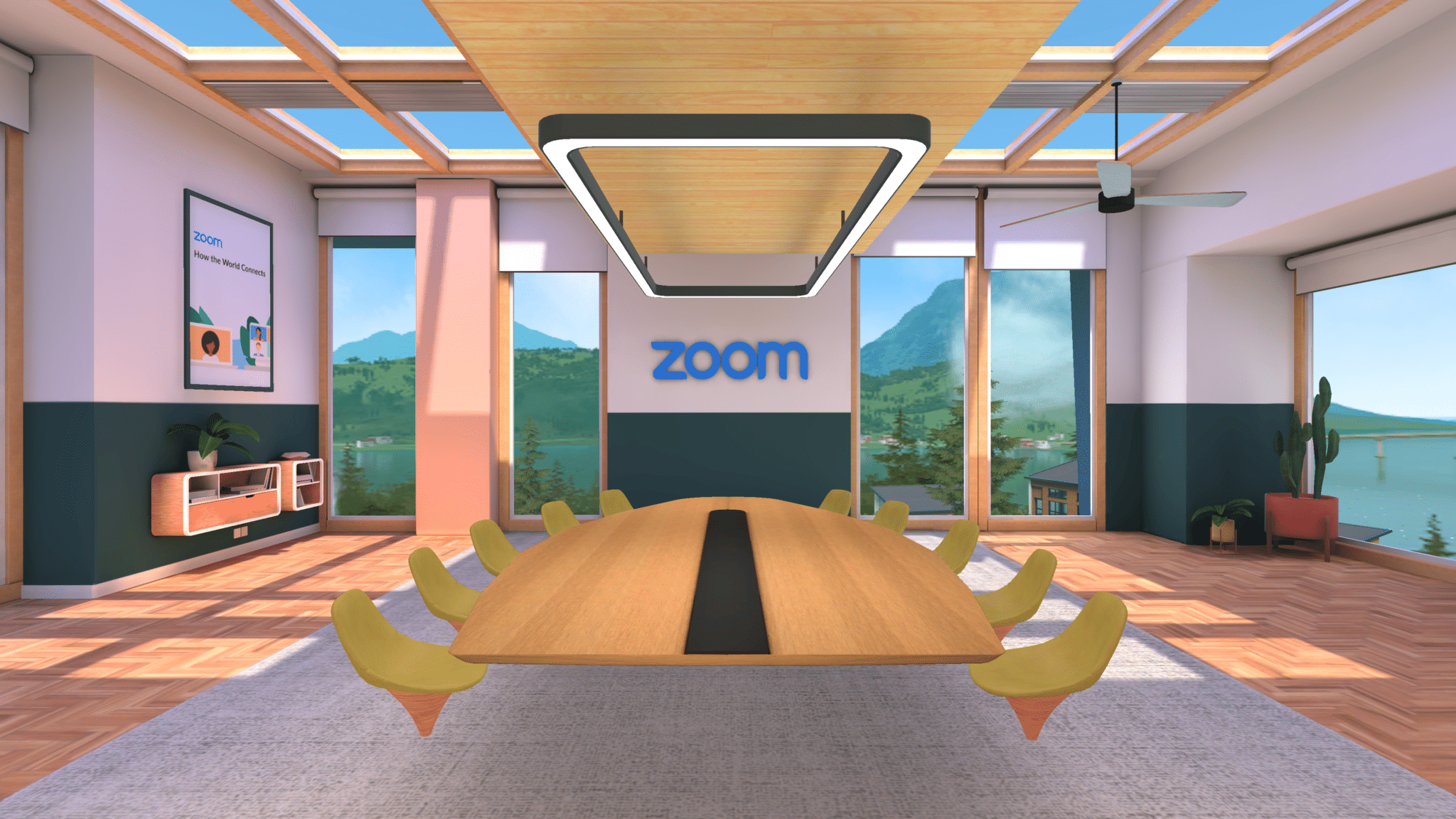 Workrooms launched earlier this year as Facebook's remote work and collaboration solution for VR. It allows teams to meet in VR and work together with a sense of presence as if everyone is in one room. It achieves this by harnessing a combination of existing and emerging technologies, such as spatial audio, keyboard and hand tracking, passthrough, remote desktop and Oculus Avatars.