Carbon Studio just announced last week its gesture-based spell-slinger The Wizards is coming to PSVR, so it was fitting the team was showing it off at this year's Gamescom in Germany.
The PSVR game is pretty much the same as the PC version that was released earlier this year, with support for the Move controllers. And while I'm not a huge fan of Move, the Carbon team nailed the controls, and made the Move experience actually feel pretty darn intuitive.
If you haven't played before, The Wizards sends you on a variety of quests in a fantasy setting. It's basically a shooter with some puzzle elements, but you're not shooting guns. As the name implies, you're imbued with mystical powers that allow you to create shields, conjure fireballs, summon ice bows, and zap foes with powerful electric bolts.
To invoke a spell, simply perform specific gestures with the Move controller, such as twisting your wrist, pulling the trigger and moving your hand to the right to snatch a fireball from the ether, or pulling both triggers and crossing your hands to conjure an ice bow. It's all quite fluid and elegant, and feels right at home in virtual reality.
The feeling and atmosphere of The Wizards also translates well to VR locomotion, and while there is fluid, direct movement by holding down the primary Move button, you can also just teleport because, well, you're a wizard. I mean, if you got it, flaunt it.
The Wizards was a pretty game on PC headsets, and it looks beautiful on PSVR, as well. I made it a point to walk right up to the wall textures and check them out while playing the demo and was happily surprised by the level of detail such as pockmarks in the cut stone.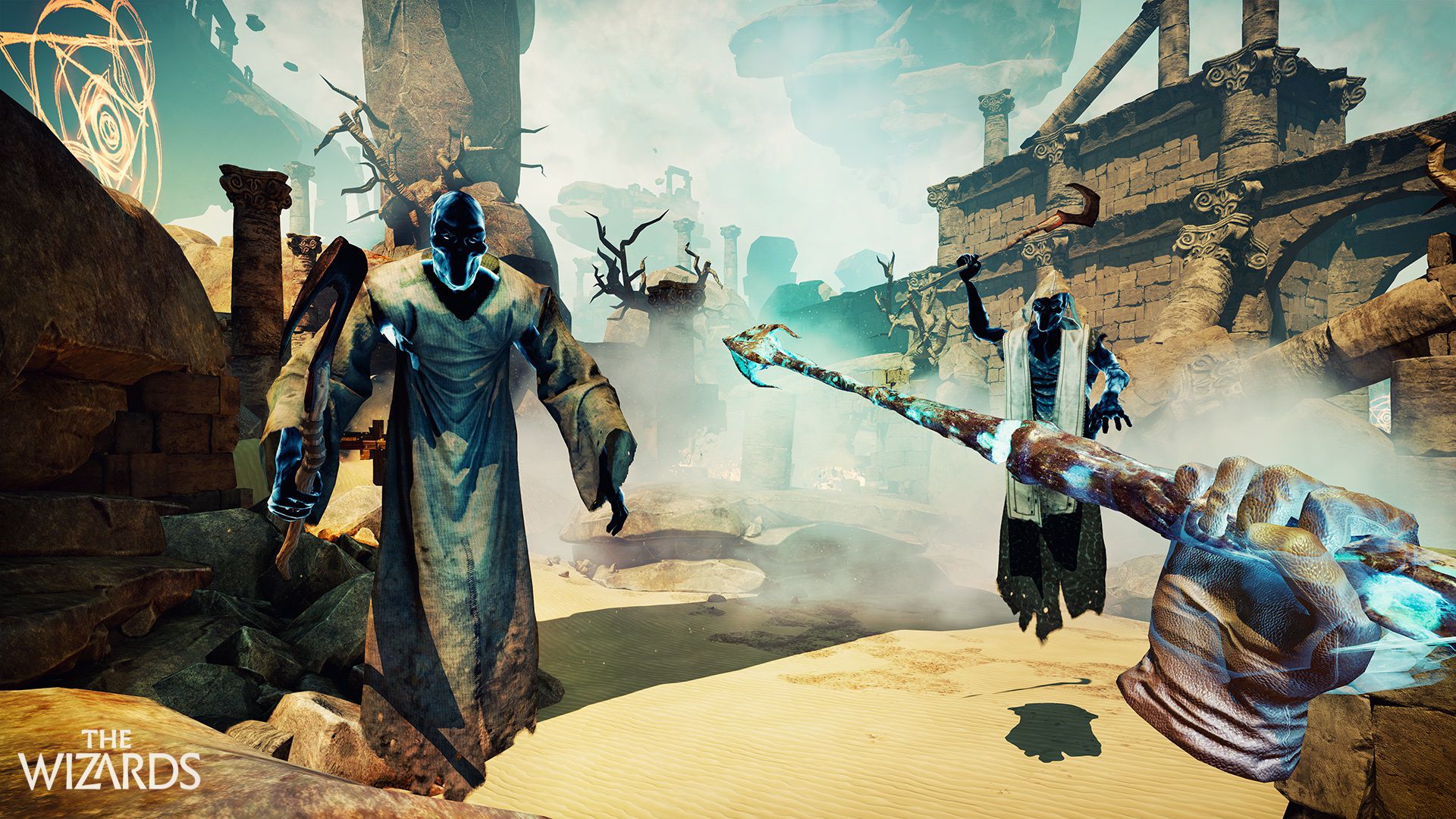 From what I played today, the team at Carbon nailed it with this PSVR port and it's definitely going to be a must-play game if you have a PSVR. There just aren't many games like it on that platform. The Wizards should offer up around five to six hours of gameplay, and while no specific release date has been set, it will be available sometime this autumn very soon.
If you want to learn more about The Wizards, be sure to read our Rift/Vive review from earlier this year.