Digital Domain, the award-winning visual effect studio behind movies like Xmen: Days of Future Past and Enders Game, just announced that they have purchased a majority stake in the virtual reality content creation company Immersive Media.
First reported by Variety, the $38.9 million dollar deal would give Digital Domain a 53.9% stake in Immersive Media (IMV), adding to the 12.8% they already held. Earlier this year, the two companies joined forces for a joint venture called Im360, of which Digital Domain owns 51%.
The two companies have been extremely close over the last year or so, working together on a number of projects, such as the fantastic Nike ad that puts you inside Neymar's cleats. The companies have also worked very closely on a number of other projects through their joint IM360 platform such as a Conan O'Brien live streamed experience at San Diego Comic Con, a live stream at the MTV Video Music Awards, and the Emmy Award-winning Taylor Swift "Blank Space" music video which had immersive elements, though wasn't presented with a VR headset.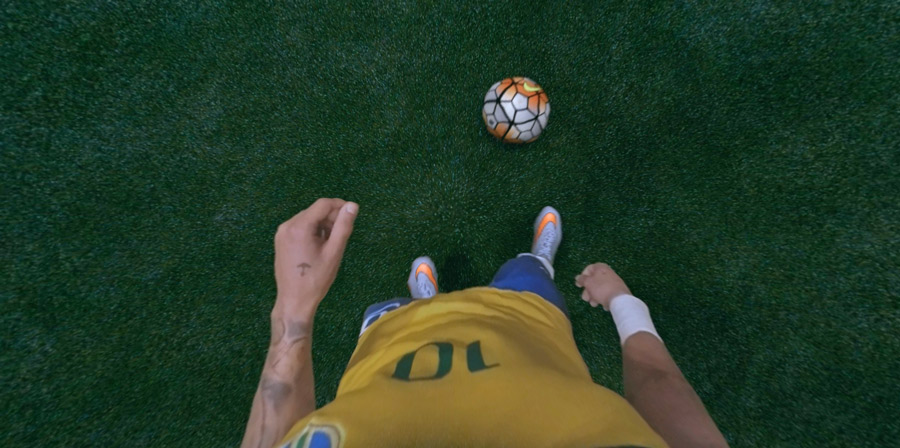 Earlier this year HTC's co-founder and supervisor to the HTC Vive program, Peter Chou, was appointed Digital Domain's chairman in a move that signaled the company's continued interest in VR. Said Digital Domain's CEO Daniel Seah at the time, "[Chou] is a pioneer in the technology industry and as we continue to expand our interests in VR, immersive experiences, and new technology, he is the perfect person to help lead DDHL's exciting future."
We have reached out to Immersive Media for comment, and will update this post with any further information.