At first glance, Youtopia VR might look similar to other social applications like Convrge and VRChat, and in many ways it is. Users can co-exist and communicate in the same virtual space – a concept available to many games, not just in VR. What Youtopia has done differently, however, is provide new experiential content with a high level of polish – while also tossing in some features new to the genre.
Despite having only been in development for a few months, it's immediately clear how much care has been taken to ensure the user experience and interface are natural and easy to use. A single mouse click brings up an action wheel and a virtual cursor – no finicky look-to-interact elements here. From this simple but surprisingly effective menu, users can quickly change their avatar, access game settings, and do generally what you would expect to see in a social VR app. But it's here that the typical features end, and Youtopia's genius begins.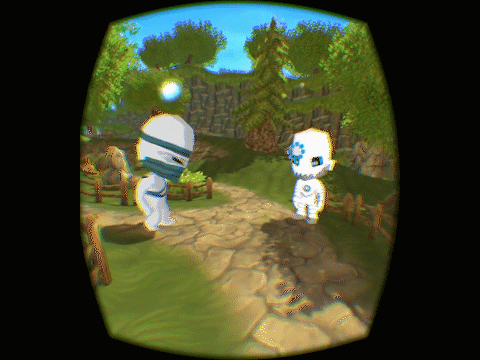 Along with the typical assortment of elements culminating in your average social experience – audio communication, interactive browser windows and the like – there's a curious but understated feature that makes a major difference: downloading and launching other VR applications from inside the software. While engaged in conversation with others, users can download popular experiences and launch them with no sacrifice to performance. Their avatar also remains present in the game, and other users can watch their head movements as they experience other content right from within Youtopia. Testing this feature in Youtopia, it was surprisingly simple and painless even compared to Virtual Desktop, which allows you to launch apps from outside a social environment in VR.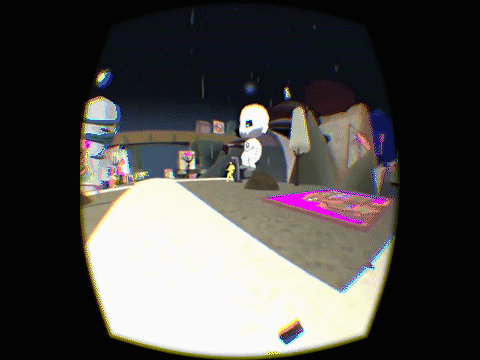 As for strictly in-game social applications, users can stream 360-degree YouTube content in private sessions or with friends. While this can affect latency and voice chat quality, the ability to share and experience this content with other users is something no other VR application has been able to do. Upcoming content will also include Google Maps integration with the same functionality as the YouTube player. Imagine having the ability to show other people around the town you grew up in, or taking a virtual road trip across Europe with friends.
What makes Youtopia work as a social virtual reality platform is the developer's attention to detail, and ability to predict the importance of experiential social content beyond simple interaction or gaming. As for the interface, iconography and type are used sparingly but effectively, blending well with the overall experience. The control scheme is intuitive, though at this stage it does require a keyboard and mouse. All UI elements are clean and legible, but more importantly, are designed with ease of use in mind. In short: Youtopia VR is small but mighty, and already does more than some of its strongest competitors – all it needs now is an active community.
Youtopia VR is currently in development and not yet open to users, though the server has been online for a brief public alpha.