The latest paid downloadable course set in the Sahara Desert is Walkabout Mini Golf's biggest yet.
The latest Temple At Zerzura course contrasts the cool breezy interior regions of a vast temple with the sun-baked desert outside. There's glistening waters, flickering flames, and impressive reflections all from tall vertical structures as the backdrop to this 18-hole course.
Like all Walkabout courses there's hidden balls to find in day mode as well as a night mode to unlock if you score below par, with a treasure hunt accessible there Walkabout creator Lucas Martell teased might take you across the desert.
Here's the course's official description:
The ultimate sand trap—the Sahara Desert—recedes after a thousand years, revealing the Temple of Zerzura: a place full of treasure with a sleeping king and queen… and their beloved mini golf course, now uncovered and waiting to beguile you. Putt through the serene dunes, vast throne room, and great pyramids as you search for clues and lost balls amidst the hieroglyphs and mysterious wonders of the forgotten temple.
A definite highlight can be found Raiders of the Lost Ark-style Map Room inspired by the Temple of Ramses II around hole 10. You can see it around the five minute mark in the tour video above.
"People have been wanting to play mini golf in ancient Egypt and we're not necessarily trying to be totally historically accurate, but we did want it to feel like a real place and like you're actually in ancient Egypt as opposed to just  the Minigolf version of that," Martell told UploadVR.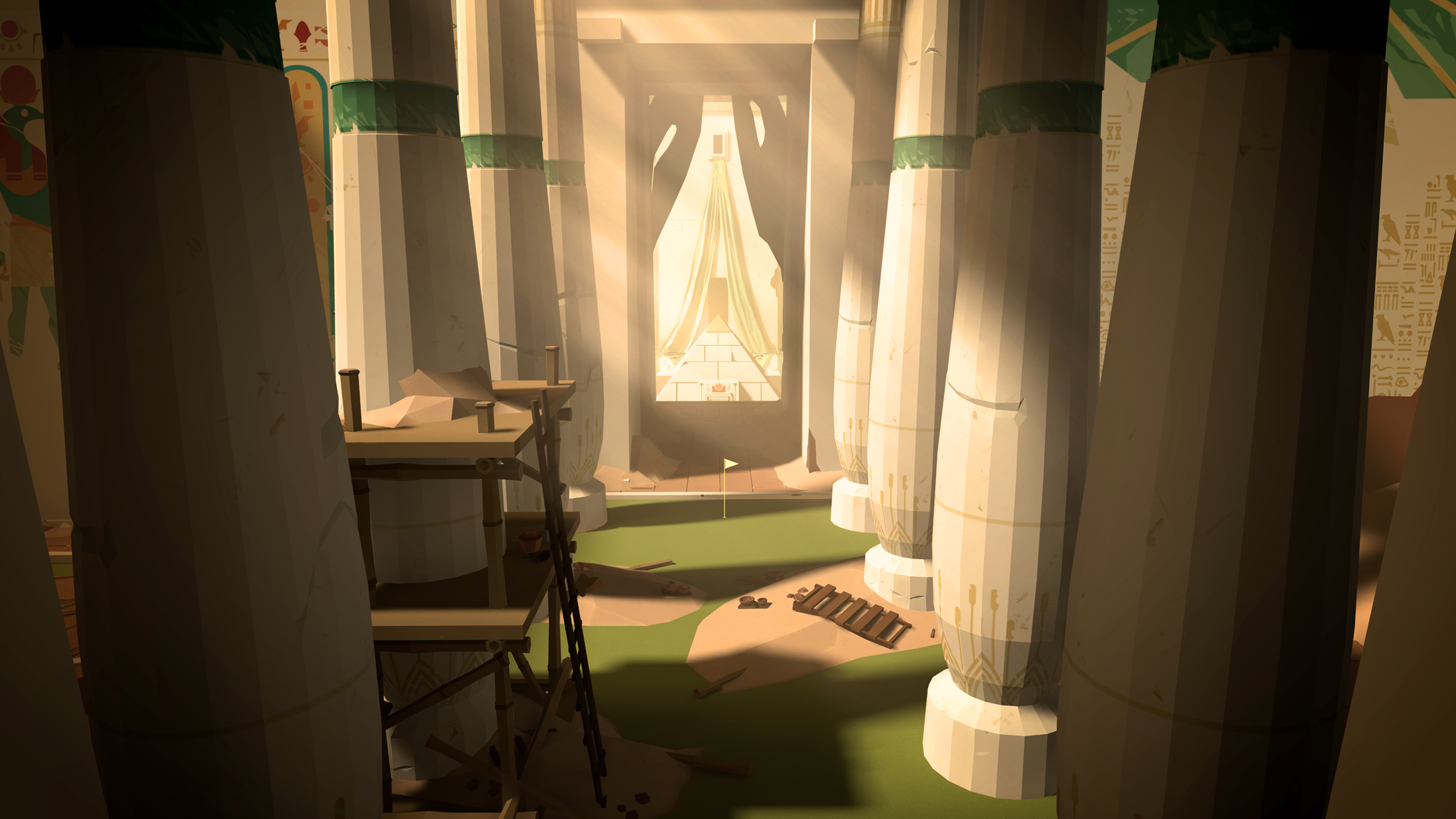 Be sure to catch up with all our Walkabout tours in the playlist below as it tracks the evolving design thinking and scope of Mighty Coconut's work on the game.