VRChat today released the requirements for Oculus Quest compatible worlds and avatars. VRChat is a large scale social VR app with lots of user-created and uploaded custom content. It could be thought of as a preliminary metaverse.
The platform was announced for Quest 2 weeks ago. However no specific details were given at the time as to what content Quest players will be able to access.

We now know that worlds and avatars must have a Quest optimized version in order for Quest players to be able to join or use them. Content creators upload two versions of the same content, one for PC and another for Quest.
If a world has a Quest version, Quest players will be able to join it and cross-play with PC users in the PC version. The "versions" refer to the graphical assets served, they are not separate instances. PC players and Quest players will see and hear eachother.
Quest players will not be able to join PC-only worlds, and will not be able to see PC-only avatars. These requirements shouldn't affect PC players, as they will still see the PC version of the content.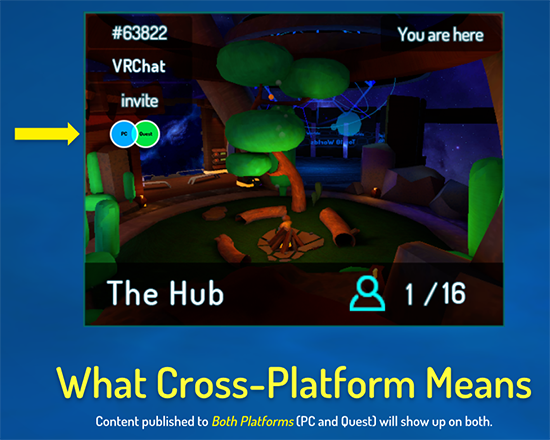 Interactions, triggers, colliders and physics settings must be the same on both versions. However geometry, lighting, textures, materials, audio sources, and particles can and must be different.
It's possible to make Quest-only worlds and avatars, but we can't see a reason why anyone would do this.
While the following values are technically not required, VRChat states that "if your content goes over these numbers, they may not show in the application at all."
World Requirements
Here are the recommended numbers for Quest versions of worlds:
Players in Room: ~10
PolyCount: 50,000 or less
World Size: 20mb or less
Draw calls: 50 or less
Audio sources: 3 or less
Custom shaders and post processing are not supported at all on Quest.
It's highly recommended not to use real-time shadows, lots of particles, or lots of physics objects. Lighting should be baked, static, and dynamic batching should be used, and mobile versions of shaders.
Avatar Requirements
Here are the recommended numbers for Quest versions of avatars:
PolyCount: 5K or less
Material Count: 1
Draw calls: 3 or less
Bone Count: 66 (Standard Humanoid)
Dynamic bone, cloth, lights, and audio sources are not supported at all on Quest.
It's highly recommended to use atlas textures, combine meshes, use lower resolution textures, limit transparency FX, and use mobile versions of shaders.
Oculus Go For Testing
To allow creators to test their content in time for Quest release, VRChat has developed a temporary Oculus Go client. Go uses a slightly weaker processor than Quest, but similar enough that it can be used for this purpose.
VRChat has no plans for a consumer client for Go and will be deprecating it when the platform launches on Quest.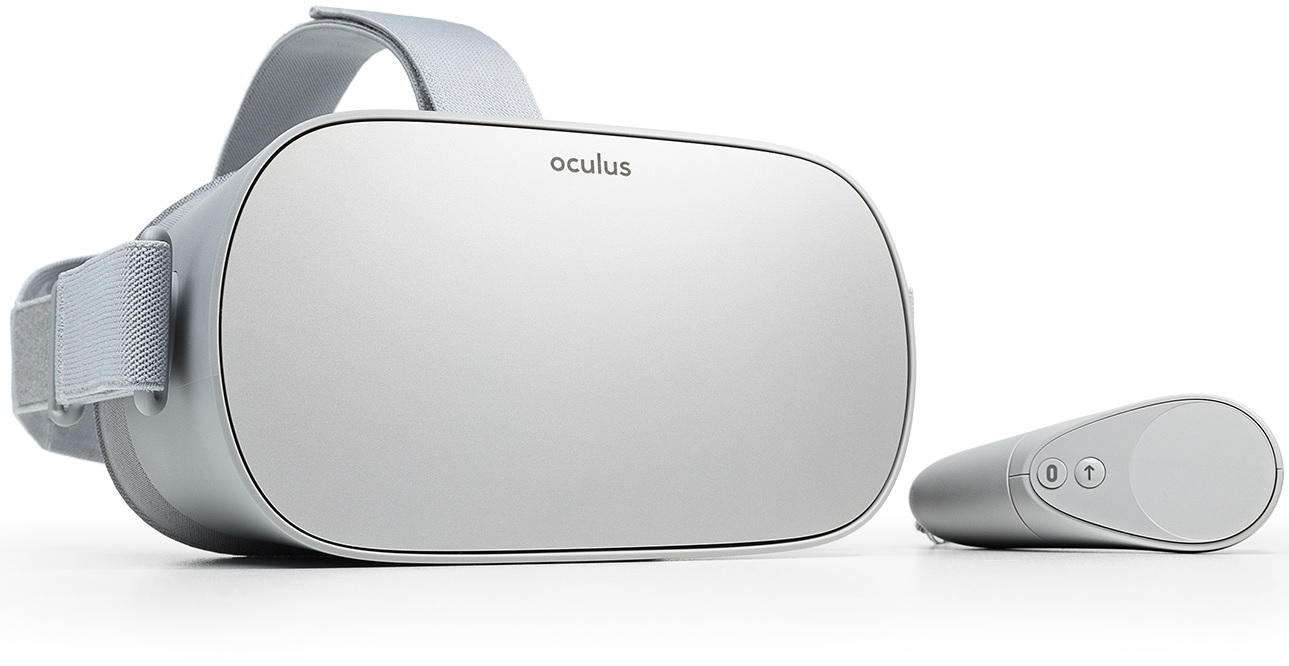 Hopefully this Go testing process will allow plenty of worlds and avatars to be ready for Quest by the time of release. Creators can sign up for access to the Go build here.