HTC recently released a document (PDF) detailing how its upcoming Tracker is supposed to function. The small puck-sized unit is meant to be attached to a range of objects and accessories, bringing physical guns, baseball bats, phones, cameras and much more into virtual reality with you.
The Tracker holds enormous promise for extending 1:1 physical simulation to a wide range of activities. An example we saw at CES was a firehose, with the Vive Tracker attached to the end for a realistic firefighting experience.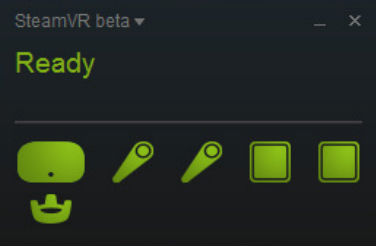 The system could dramatically lower the cost for high-end simulation systems that look, sound and feel very much like the real thing. The device could potentially lower the cost of training so a wide range of professionals could practice their jobs using VR. The Tracker could also dramatically expand the types of games seen at VR arcades. Imagine, for instance, batting cages, but instead of mechanical arms throwing the balls, batters are swinging at virtual pitches.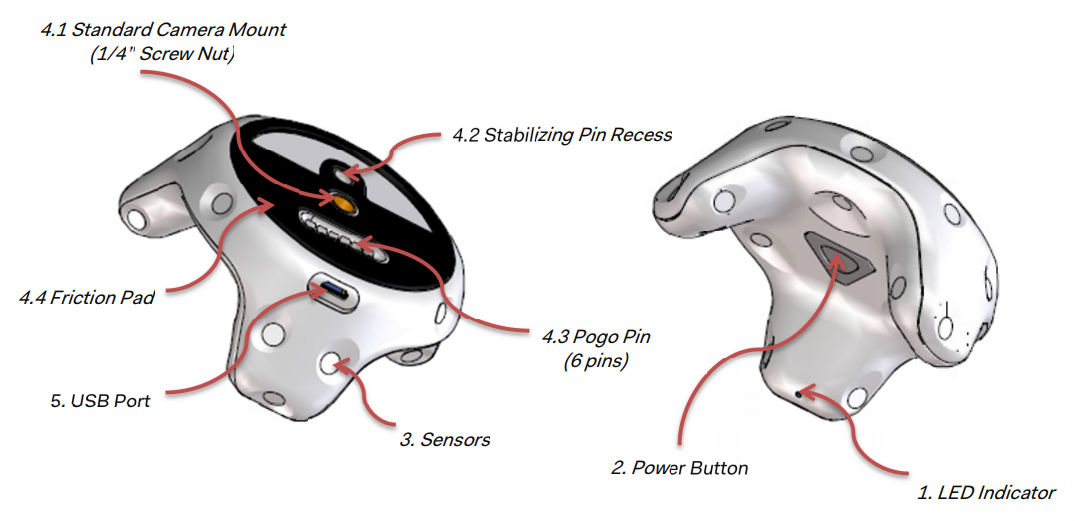 Owners of the HTC Vive who have the headset in their homes already will also benefit from extra accessories as well. The Trackers should be compatible with the base stations and headset already in the homes of HTC Vive buyers. We've also confirmed with HTC that a Tracker can connect wirelessly through the headset in place of one of the existing Vive controllers. In addition, though, the Tracker will ship with a USB add-on that plugs into your PC to wirelessly connect the unit. This should make adding the Tracker and its related accessories relatively easy for most setups since you won't have to disconnect your existing controllers to add the new piece. That said, if you did want to save the extra USB port on your PC and only use the new accessory, you could do so through the headset's connection and leave out the traditional controller, according to HTC.
We can't wait to see how these devices end up changing the VR ecosystem when it ships in the coming months. It is also notable, however, that Oculus is attaching its Oculus Touch controllers to the Rock Band guitar so that object can be tracked in VR as well. Could that be the first of many tracked Rift accessories?