Valve confirmed to UploadVR the company has progressed to sending developers prototypes of its next generation VR hand controllers.
This was to be expected but provides us with a rough sense of the advancements being pursued by the VR technology company. Recent updates from Valve, which partnered with HTC to create the Vive, provided a guide and images of the latest hand controllers — nicknamed "knuckles" — showing how the unit senses finger positions and enables more realistic grasping and release sensations.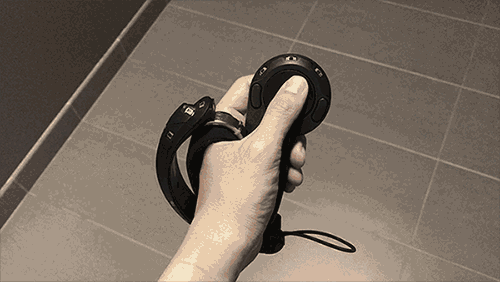 The controllers are being seeded to developers to gather their feedback, and only being built in a limited quantity in this version, according to Valve. The new controllers certainly look slim and ergonomic, and we wonder what kind of release timeline Valve has for them.
We know Valve is developing multiple VR games internally alongside the controllers, and exploring game design alongside these new interaction paradigms puts the company at the forefront of VR development with Facebook, Microsoft and Google.
While Valve is more commonly known as the company behind Steam, which is effectively the global App Store for PC gaming, the company also has millions of fans of its games like DOTA 2, Half-Life, Portal, Counter-Strike, and Team Fortress. As a privately-owned company with a flat management structure, Valve also remains a bit of a wild card in the fast-developing VR ecosystem. Valve released its innovative tracking technology royalty-free, and is releasing a second generation that has potential to upend the market currently occupied by expensive cameras used to track VR headsets through warehouse-sized spaces.
Nevertheless, the Vive headset Valve partnered with HTC to make remains incompatible with content purchased from Facebook's Oculus store. The Rift remains compatible with content purchased from both Steam and Facebook's own Oculus store. There is a hack to work around the division on Vive, but that is far from direct compatibility with the Oculus store and makes using some of the Oculus-exclusive games difficult to access with HTC's headset. The issue has been a frustrating one for early adopters who want to buy the best content available and play it on whichever headset they own.
This is relevant because Microsoft is soon to enter the fray with its own controllers and line of headsets, and Windows 10 is evolving to support Microsoft-backed VR headsets from some of its PC manufacturing partners. It is unclear where Vive and Rift will sit in the evolving Windows ecosystem even as Microsoft plans a push for its plans by the holidays this year. It should be noted Valve also partnered with Apple now and is bringing SteamVR system to Mac computers.
We will report back when we know more about the distribution and release plans for Valve's new "knuckle" controllers. Let us know what you think down in the comments below!