The latest update to SteamVR this week brings a range of new features, improvements, and fixes.
Valve Index Support
The main content of this update is the drivers for the upcoming Valve Index VR headset and its controllers. It also includes setup and tutorial UI and assets for Index.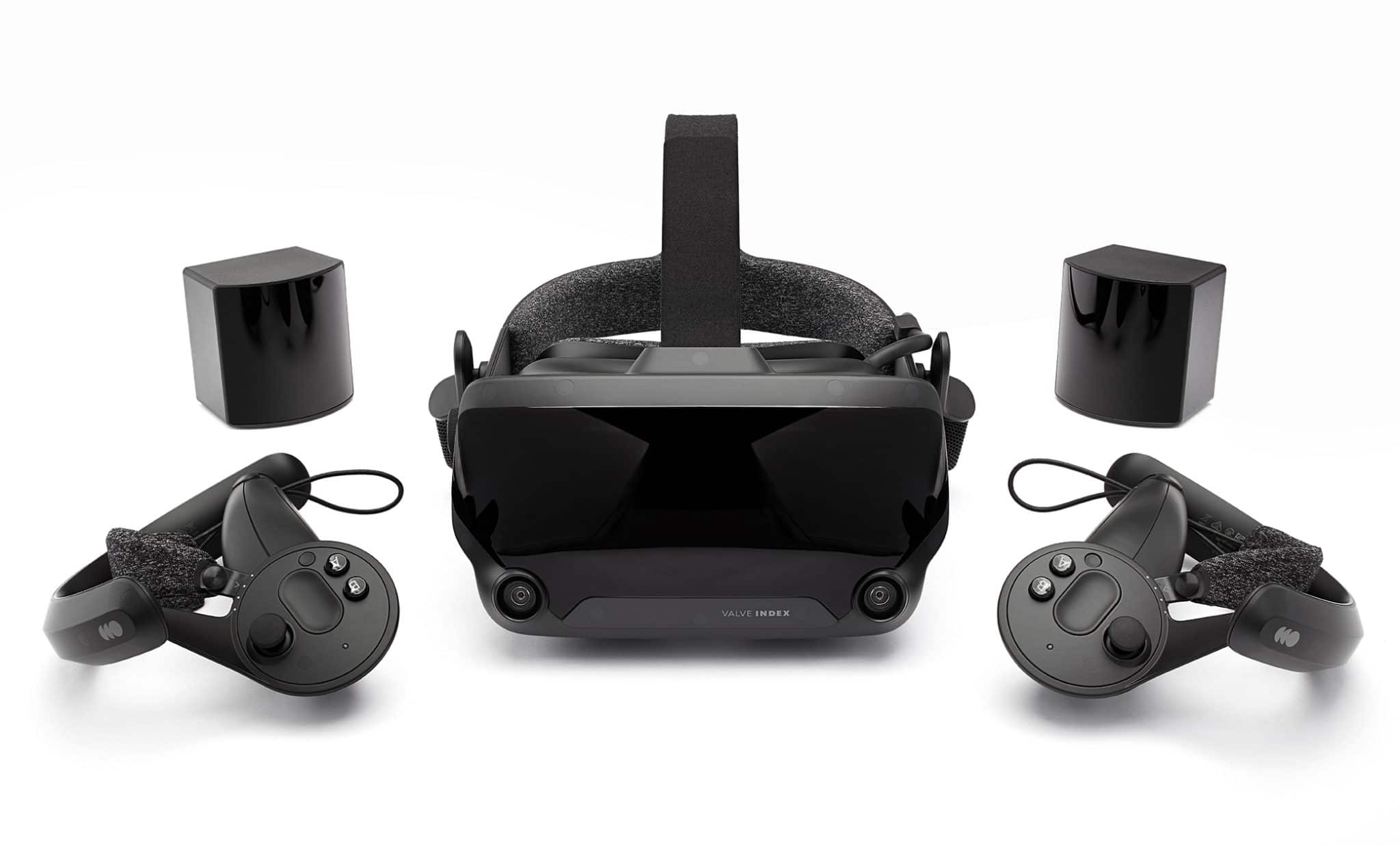 It also adds support for headsets with switchable refresh rate, such as the Index. Index is set to 120Hz by default, but can be set by the user to 80, 90, 120, or 144. 144 Hz is considered "Experimental". A higher refresh rate can make head and object motion in VR feel more smooth than before.
Motion Smoothing For AMD
Motion Smoothing is Valve's equivalent to Asynchronous Spacewarp. When your GPU isn't maintaining framerate in VR, Motion Smoothing kicks in automatically. It forces the running app to render at half the refresh rate of the headset and generates a synthetic frame after each real frame. So when Motion Smoothing is engaged, half the frames are real and half are synthetic. Whenever performance returns to normal, Motion Smoothing deactivates and the app returns to normal rendering.

Motion Smoothing launched back in November. However, before now it only worked on NVIDIA GPUs. Valve stated at the time that AMD support was coming, and now it's here. It won't work on older R9 cards — you'll need an RX or Vega GPU. If you bought a GPU before 2017 you're probably out of luck. This should noticeably improve the VR experience for owners of cards like the RX 570, especially in demanding games.