PlayStation VR2 can now be purchased at general retailers, ending PlayStation Direct sales exclusivity.
Note: This article was originally published on April 27, 2023. It was updated and republished with a new headline, lede and additional information on May 12. Original story, with updated retailer details, continues below.
Since launching in February, PSVR 2 was only available through PlayStation Direct, excluding countries where Sony's not yet opened Direct. Three months later, the situation has changed and in the UK, it's now available at GAME, Amazon UK, ShopTo, Currys, Argos and more. Currently, this appears more limited in the US, with only Best Buy and Gamestop showing PSVR 2 stock.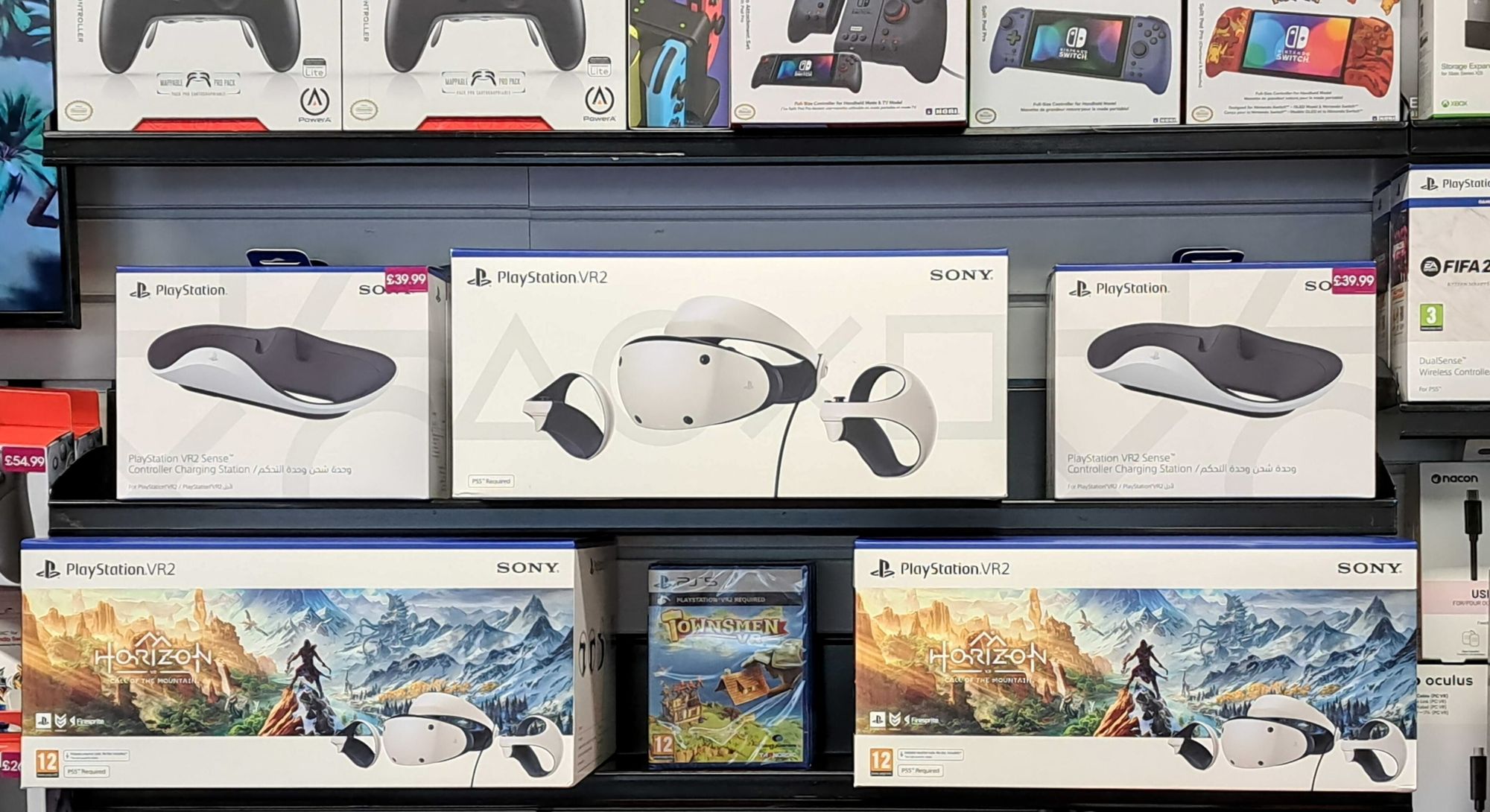 Making VR headsets more widely available is always welcome news. However, this could be a response to Direct exclusivity criticism, which some believe hampered sales when there was already speculation about PSVR 2's success. Last October, Bloomberg claimed Sony was producing 2 million units for launch before reporting in January that sales projections were cut, citing internal disappointment with pre-orders. Sony stated, "we have not cut PlayStation VR2 production numbers".
Come mid-March, Sony's chief financial officer Hiroki Totoki offered a more positive outlook. Stating "we are very happy to launch VR2 on PS5," he said there's a "good chance" PSVR 2 can outsell the original PSVR headset, which reached 5 million units before Sony stopped reporting PSVR sales figures in 2019. Two weeks later, analyst firm IDC (International Data Corporation) then told Bloomberg that Sony "likely" sold around 270,000 PSVR 2 units, leading to contested suggestions that it's selling poorly.
Without direct sales figures, it's hard to objectively judge how well PSVR 2 is doing. Sony's hosting its latest earnings call for FY2022 tomorrow at 3am ET, so could learn more about its current status.