Today via Reddit, the OrbusVR development team revealed that the VR-exclusive MMORPG is getting a massive overhaul for the start of 2019. Known simple as OrbusVR: Reborn, the overhaul is part expansion and part relaunch for the indie MMO.
Reportedly, OrbusVR: Reborn will not only include four brand new character classes (Bard, Shaman, and two others that aren't revealed yet) but will also feature robust new avatar customization options, all-new enemies, new areas, new activities, upgraded PvP systems, a better new player experience, and a much more detailed art style. The new visuals retain the low-poly look of the game's current style, while adding more detail and nuance to the environments. The team is also aiming for improved stability and performance as well. It looks like a significant upgrade across the board.
OrbusVR is an indie VR MMO that does a lot right, but is still very much a work-in-progress. Its ambition is admirable and it has a lot going for it and seeing a developer so dedicated to ironing out issues is relieving. When I spent time with it I found myself enamored with the combat system, particularly memorizing actual combos with the Warrior, and shooting arrows as the ranged Archer class. Now with four more classes on the way it's about to get even more interesting.
The Bard class will have control over small orbs to conduct a "mini orchestra" and provide support to the party as a whole. "By keeping [the orbs] in-sync and choosing the right instrument at the right time, you can support your party members, heal your allies, weaken your enemies, and even deal a little damage of your own," reads the website. Whereas the Shaman is all about dealing damage with high-powered magic and large totems that spread effects throughout the battlefield.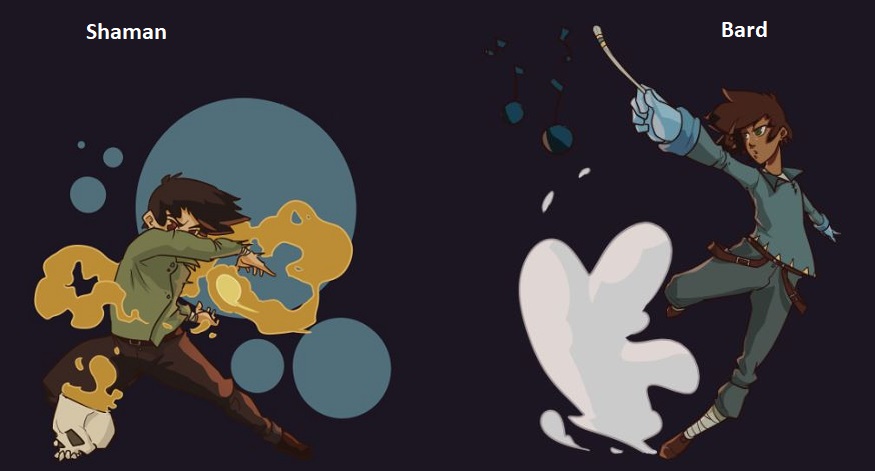 According to the announcement website, "enemy AI has been vastly improved, and enemies will now dodge incoming projectiles, retreat and seek help, and choose between rushing the player or hanging back at a distance depending on the situation," which all sound like very good updates. As it stands currently, they're very much of the "stand there and get hit" variety.
In addition, the announcement site promises a wide range of new activities as well to complement all of the existing dungeons, quests, and other content. Namely, they're introducing airship adventures for parties, dragon pet racing, and a multitude of public events in the game world. They're also introducing a level-scaling system for non-endgame content, similar to what's in The Elder Scrolls Online. This is all on top of brand new dungeons, raids, and gear.
In a comment on the Reddit thread, the developer explained the focus of revamping the new player experience: "[We're] not only making the tutorial itself more intuitive, graphical, and less text-heavy, but also making it so that you first hour in the game is way more about hanging out and having fun with other people and presenting you with lots of fun options of stuff to do, and a lot less 'okay now go talk to this NPC over here and read a big long block of text, okay now just kill 10 monsters, okay now go to this other NPC.'"
OrbusVR: Reborn is slated for a Q1 2019 release on Steam and Oculus Home. The final piece of amazing news is that this total overhaul of the game will be 100% free for all current owners and will become the standard version of the game for all new players to buy.
Let us know what you think of this massive overhaul down in the comments below!