During John Carmack's OC5 keynote on the second day of the conference, he explained that the Oculus Go was designed with a metal face plate as a form of passive cooling via heat dissipation. In other words, the front of the Go is like an external-facing heat sink. The Oculus Quest is going a different route.
While at the event last week we got the chance to talk with Sean Liu, Head of Hardware Product Management at Oculus. He explained that, "We've designed the thermal dissipation in this device [the Quest] differently, this one actually uses active cooling with a fan inside, as opposed to Go, which is all passive."
The Quest is powered by a Snapdragon 835 chipset (as opposed to the Go's Snapdragon 821) so the extra cooling power will definitely be put to use. We still don't know what the battery size and life are like in the Quest, as it depends on the apps you're using, but if I had to guess I'd say around 2-3 hours is likely.
"Battery life is really dependent on the content, some content will be higher intensity," said Liu. "So we're waiting until next year when we can finalize the lineup and test the range of the battery life more."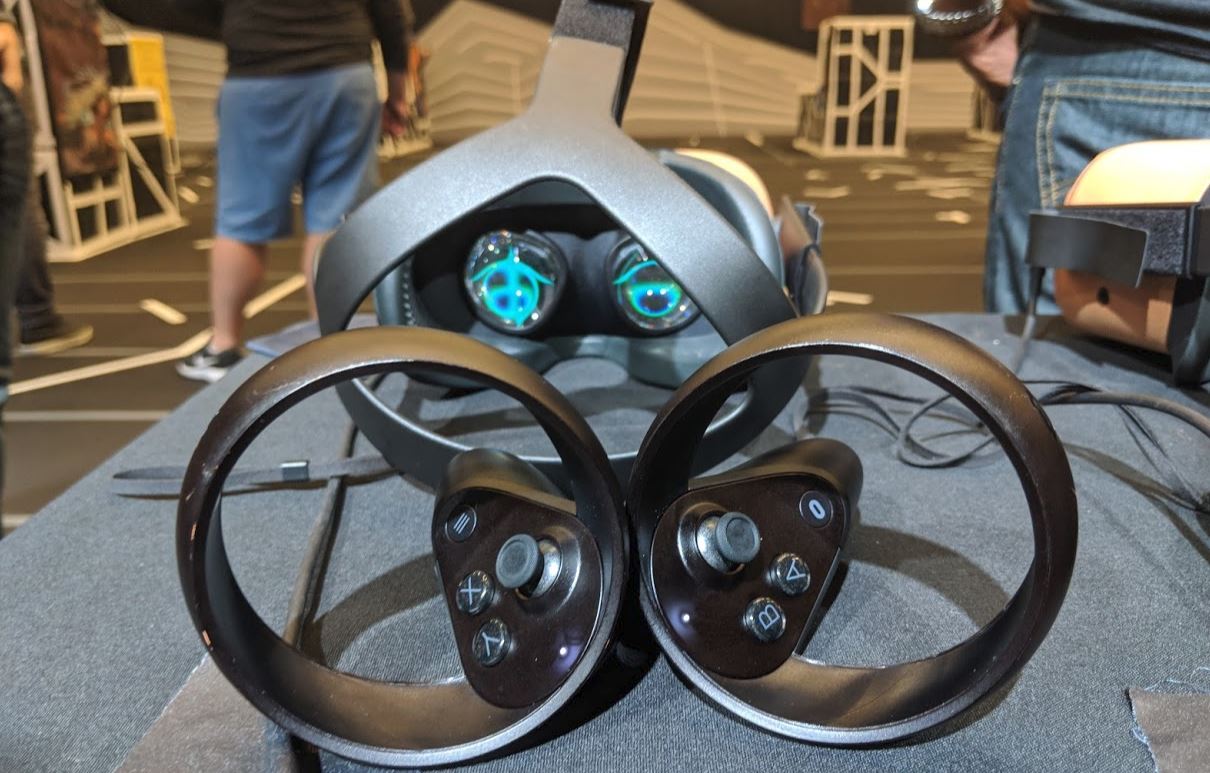 However, sine a USB-C port is used for charging, it should support fast-charging as well and easily be compatible with an external battery pack for extended use. Although we assume the user manual won't recommend doing that.
Other than what powers the device, we also know that the standard model will come loaded with 64GB of internal storage (although a larger model is expected to be announced as well — similar to how there is a 32GB and 64GB version of Go.) The Quest uses a twin OLED display, each with 1440 x 1600 pixels per eye at a locked 72Hz refresh rate.
With active cooling, something that not even the Rift has, we should see good performance all around. At OC5 while using the Quest I never once heard the fan humming inside the headset and it never seemed to get warm at all, so it appears to work well.
---
Do you have any burning questions about the Quest? Let us know down in the comments below and we'll answer what we can!