Good news! There's a new Resident Evil VR game on the way! Bad news! It's only for Japanese arcades… for now.
Capcom is launching Biohazard: Valiant Raid at its Plaza Capcom Ikebukuro Store near Tokyo next week. The experience will be a part of the facility's new VR-X installation. Biohazard is, of course, the official name for the Resident Evil series in Japan and Valiant Raid's initials are, well, you get the point.
According to an official website, Valiant Raid will cast players as Special Forces members of shady pharmaceutical company, Umbrella. You're sent into a lab overrun with zombies. You can probably guess what follows.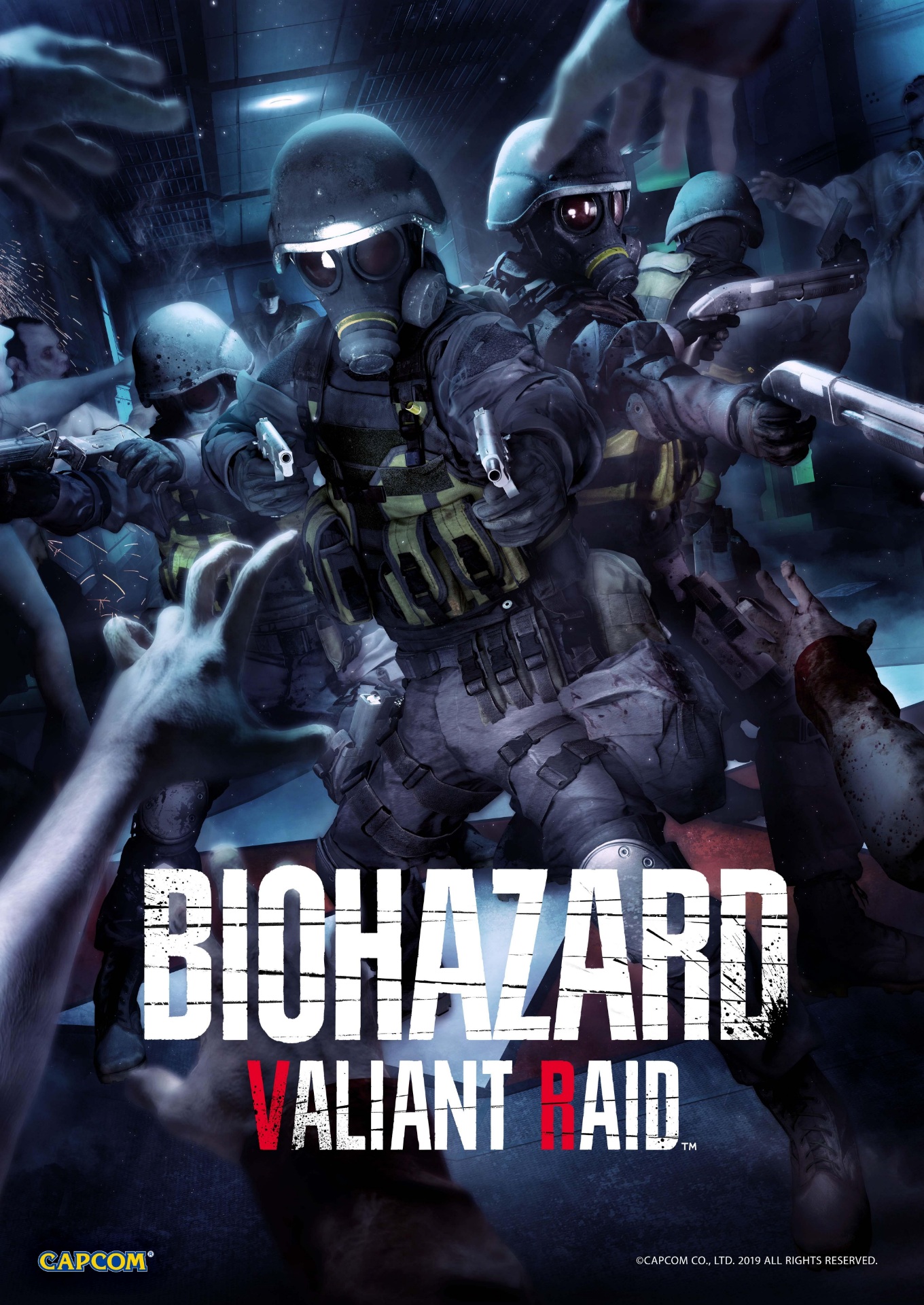 We don't have any official footage of the experience just yet but there is some key art. You can see four characters dual-wielding different guns and surrounded by zombies. In the back, you can spot the terrifying Tyrant, best known for his persistent pursuit of Leon and Claire in Resident Evil 2. The thought of facing him down in VR is more than a little intimidating.
VR arcades have become a hub for testing popular game franchises in VR, especially in Japan. That's where Mario Kart VR first started and other games like Dragon Quest also have VR-arcade tie-ins. In the west, meanwhile, a Halo VR arcade experience is on the way.
The experience opens on July 19. Sadly there's no news on a western release for it just yet. Of course, Capcom's Resident Evil 7 remains one of the best VR-compatible games out there. It launched exclusively on PSVR back in 2017 and offers some of the scariest thrills you can have inside a headset. We've still got our fingers crossed that Capcom is working on another full Resident Evil VR game for the future.