Though Christmas is over, that hasn't stopped devs from putting together one of the better themed offerings in Nick. The game is a defensive shooter with various weapons you can grab for Vive, the ability to fortify your dwelling, and some impressive visuals all for free. It's a light week for releases but, even though we don't quite recommend it yet, The Dawn: First War could be an interesting evolution of MMORPGs in VR, something that has yet to find footing. Don't forget that Steam's Winter Sale and Oculus' as well are both still going on.
In the meantime, if you missed last week, you can see those new releases here. And don't forget that UploadVR has a Steam community group, complete with a curated list of recommendations so that you don't have to waste any money finding out what's good in the world of VR.
We also have a top list of the absolute best HTC Vive games — which is updated every few months with the latest and greatest options.
Offroad: VR, from bcInteractive
Price: $7.19 (Currently discounted)
Racing games and VR go together like peanut butter and jelly. They compliment one another and play off of each other's strengths. Offroad: VR is a game that doesn't try to complicate things too much and instead just revels in the fact that it lets you drive around an open world while you go offroading.
Recommendation: If you like racing in VR but aren't a fan of structured tournament-style tracks, this could scratch your itch. 
Primal Carnage: Onslaught, from Pub Games


Price: $20.99 (currently discounted)

This is a spin-off of the Primal Carnage series, which has been offering dinosaur-fighting survival games since 2012. As you'd expect, it's a wave-based shooter in which you fight off hordes of pre-historic beasts.

Recommendation: It's another wave shooter without much depth for the price tag. Wait on a huge sale or more content.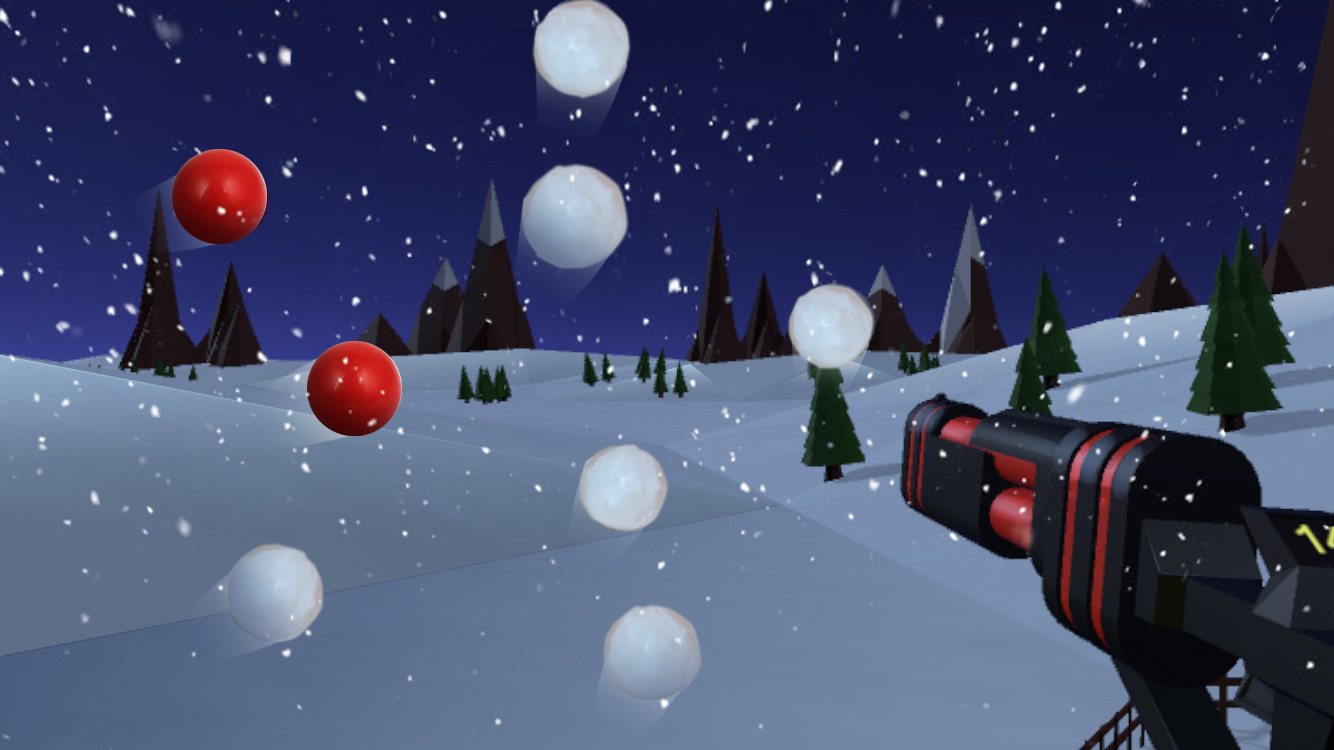 VR Snowballs, from Zabuza Labs
Price: $4.49 (Currently Discounted)
Though Christmas has come and gone, the winter themed content continues. VR Snowballs doesn't have you throwing snowballs as you'd expect but, instead, shooting the flying spheres of ice as you move up the leader-boards throughout 30 levels.
Recommendation: You can find better and deeper casual shooters for the price — even Winter-themed ones.
Space Badminton VR, from Shashitha Kularatna
Price:$4.49 (Currently Discounted)
Your hand-eye coordination will be tested as you engage in the badminton sport while in outer space. Along with the wonderful view, you'll be able to use jet packs to get a leg up on your AI opponent.
Recommendation: Solid fun that will hopefully add more content over time.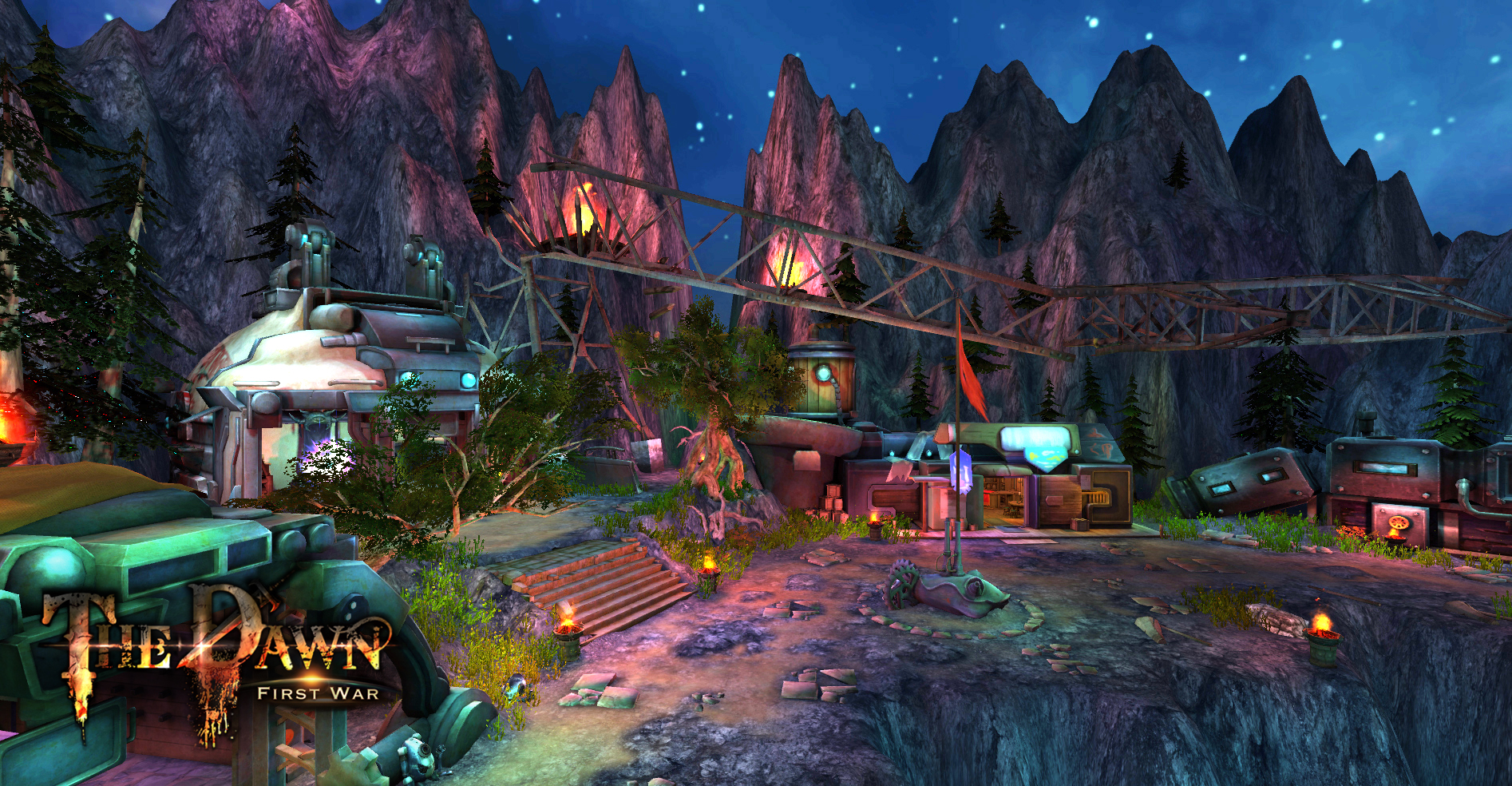 The Dawn: First War, from

Interactive Technology Co., Ltd
Price: $9.99
The Dawn: First War is an MMORPG, one of the genres still trying to find footing in the VR ecosystem. Play as a pioneer in this new world and discover the history of the ruins and underground city.
Recommendation: Be cautious. There's potential here but elements need work.
Wave Magic VR, from Overrun Games


Price: $5.99

An early access release of another game that lets you step into the shoes of a wizard. This one lets you try out Leap Motion controls as well as the usual position-tracked and gamepad options. Use them to explore a world and take down mythical beasts.

Recommendation: One for the wizards, Harry.
Ziggy's Chase, from phime studio


Price: $12.99 (currently discounted)

The description for Ziggy's Chase reads: "Never mind the plumber, the hedgehog is coming to Steam!" I think Sega might take an issue with that; Ziggy is a decidedly slower hedgehog that still runs around zones that look identical to a Sonic or Mario game. VR support is optional.

Recommendation: Look for something with a little more originality instead. Mervil's is a decent options.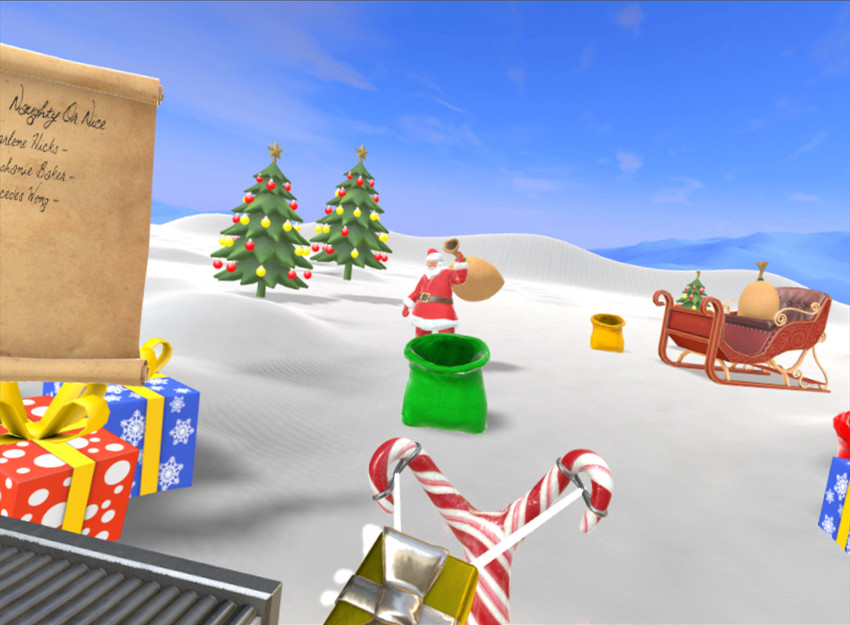 Naughty Or Nice, from VR Junkies
Price: Free To Play
Another Christmas themed experience and this time you're helping to prepare for the holiday. Load gifts into Santa's sleigh using a candy cane slingshot.
Recommendation: Late to the Christmas party a bit, but still free fun.
https://www.youtube.com/watch?v=Aevufeib3RY
Psyche Soldier VR, from Single Step Games, LLC
Price: $13.49 (Currently Discounted)
This wave shooter pits you against a wave of demonic characters in a psychedelic setting. Face your own subconscious in the form of enemies inspired by fear, shame, and more.
Recommendation: Interesting concept with poor execution and flat visuals. Pass.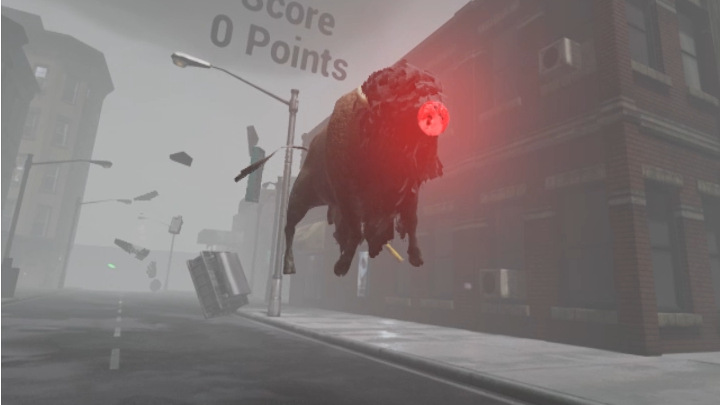 Tornuffalo – BuffalSnow Blizzard, from RealityRig
Price: Free To Play
This new DLC for the wild experience that is Tornuffalo adds asymmetric multiplayer gameplay for owners of the base game.
Recommendation: Free and must-have addition.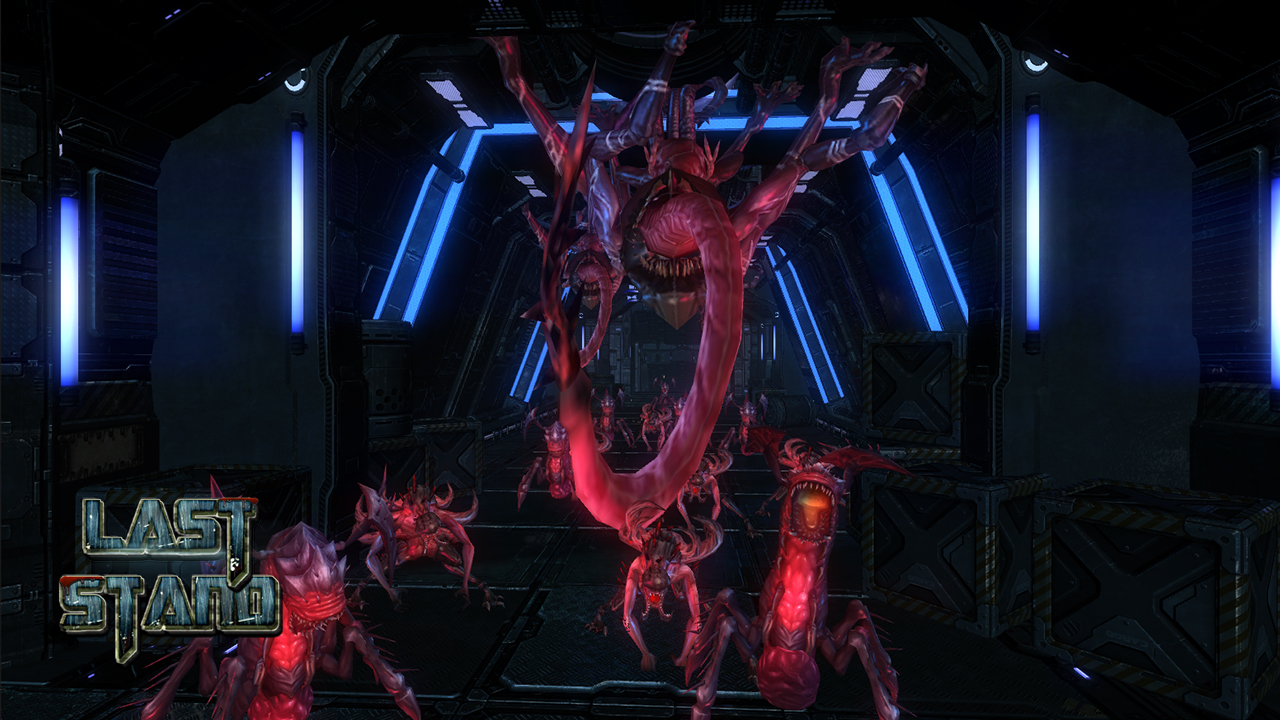 Last Stand, from 

Interactive Technology Co., Ltd
Price: $2.99
Last Stand is a wave shooter against gross and brutal looking creatures. The game switches things up a bit by adding a teleport mechanic as well, which most wave shooters aren't incorporating into their apps at all.
Recommendation: Solid fun for the price. Could use a bit more content, but it's a great value.
Orc Hunter VR, from Orc Hunter Developer Team
Price: $8.49 (Currently Discounted)
This epic VR action game features the freedom of roomscale dodging to take down Orcs with your sword (and optional shield), mace, or bow. Includes online multiplayer.
Recommendation: Keep an eye on it in Early Access.
VR Escape Room: Alcatraz, from OriginsVR
Price: $5.09 (Currently Discounted)
In this room escape experience you not only need to gather resources to escape, you must learn about your own life from the notes left behind as well.
Recommendation: One of the best room escape experiences available yet. Grab it.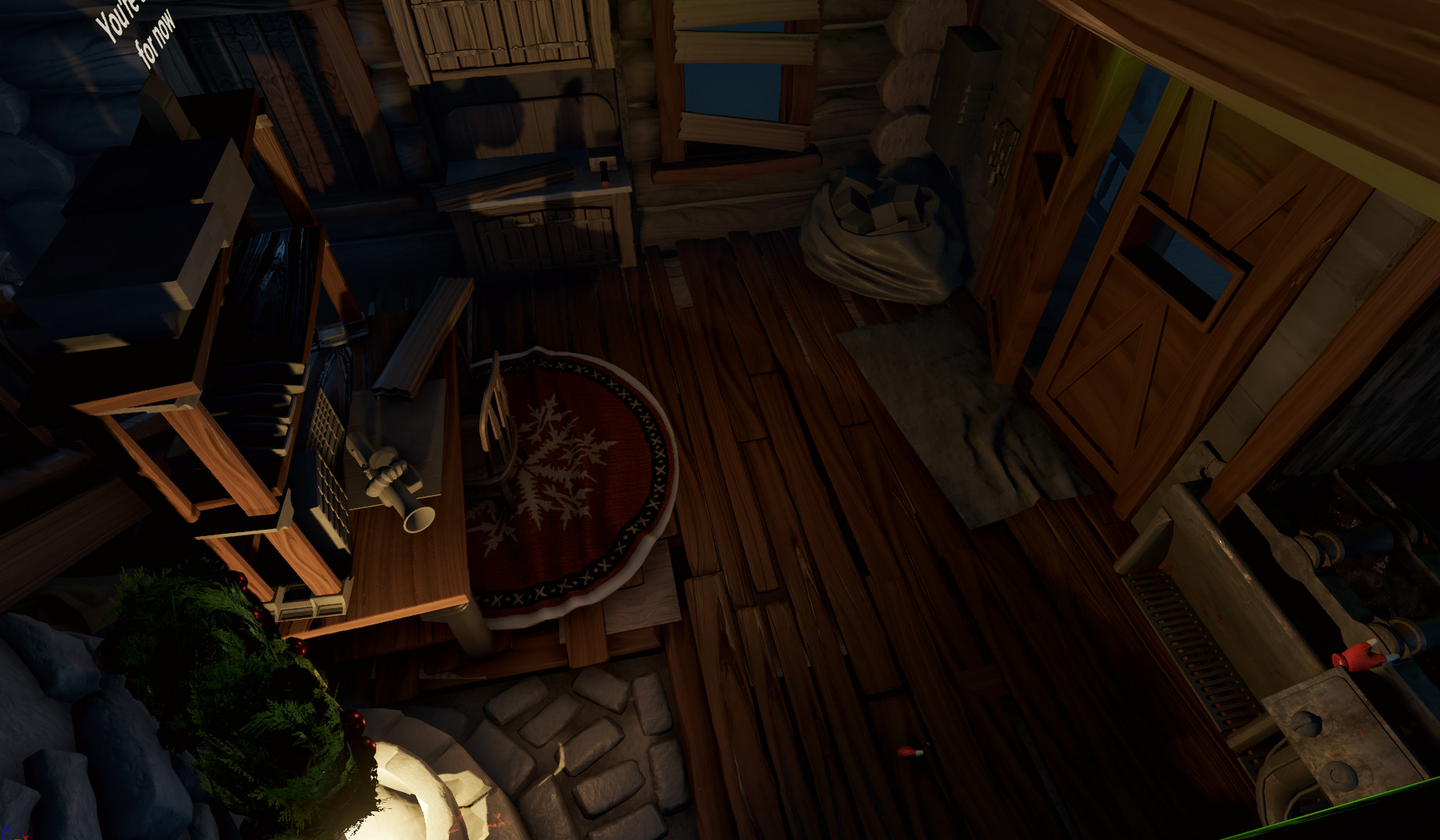 Nick, from Mike Bourbeau, Ron White, and Matt Modaff
Price: Free
Nick is quite possibly the definitive Christmas themed title, flipping jolly old St. Nick into a gun totting and tatted up protagonist for this defense shooter. Board up windows and grab whatever tools you can find to shoot down the assailants.
Recommendation: Absolute must-have for the holidays and any slight bugs should be knocked out in Early Access.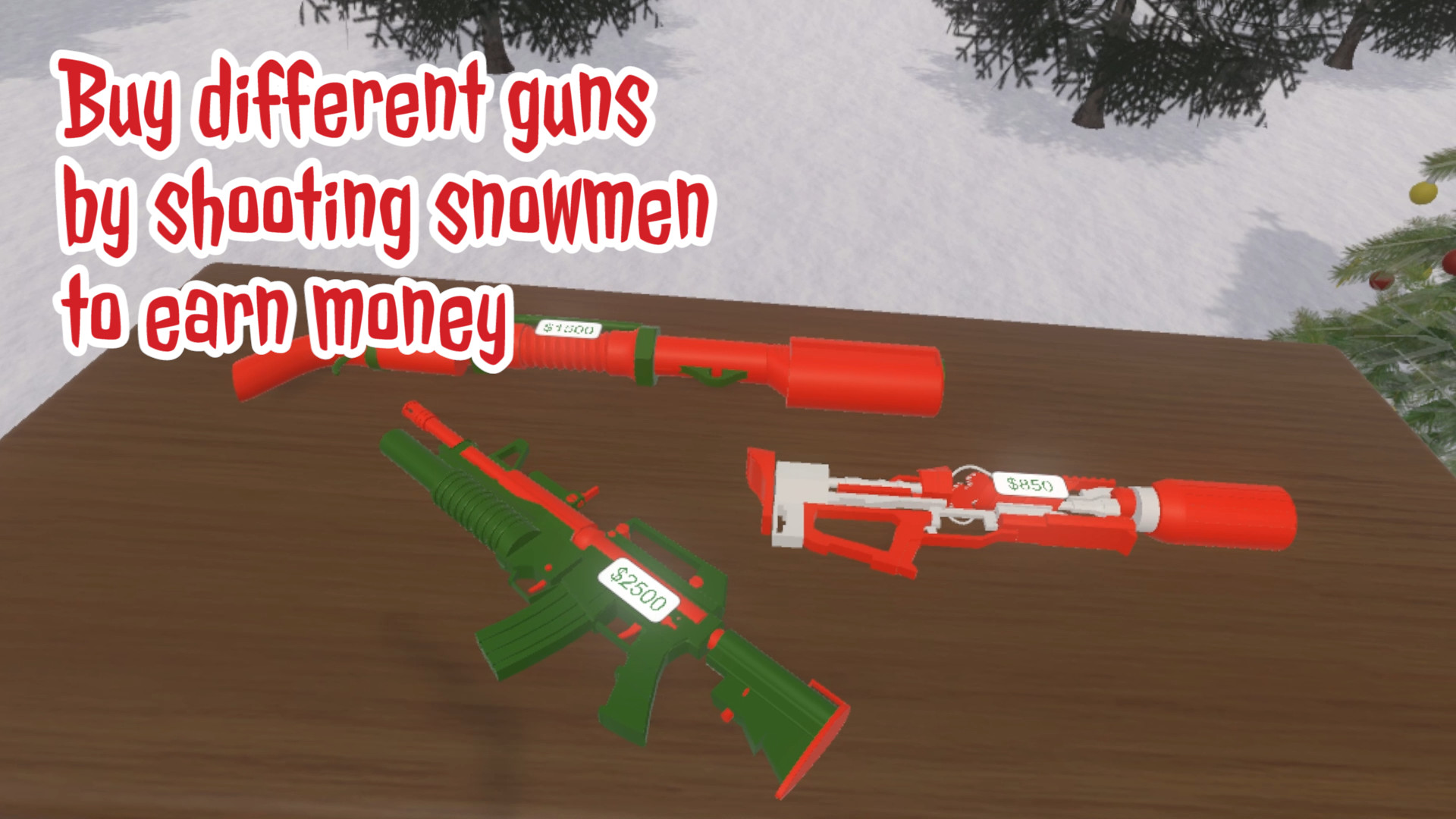 Christmas Massacre VR, from AndAll Interactive
Price: $2.00 (Currently Discounted)
What happens when the snowmen get hostile? Christmas Massacre VR drops you into such a scenario with a choice of weapons to help you survive the ordeal.
Recommendation: Not worth paying money for, we'd pass.
Clazer, from SynapticSwitch, LLC
Price: $17.99 (Currently Discounted)
Clazer is a simulation that provides a space to train in the art of sport shooting with realistic physics and tech that teaches how to lead your target.
Recommendation: Pricey, but it's intended as a legit simulation. If you have any interest in the sport, it's worth considering.
LightVR, from MyDream Interactive


Price: $13.99 (currently discounted)

The full release of LightVR brings personal spaces to the VR productivity app. It has several interesting twists, like the ability to use the passthrough camera to see where you're typing on a keyboard. It's a little late to the party but still worth checking out for those interested.

Recommendation: One for those that want to work within VR at this early stage.