Invite-only exhibitions held about once a month at the Museum of Other Realities are helping VR artists find a sense of community.
I recall seeing 3D scans by Az Balabanian, who greeted me with a warm hug during one of my visits to the MOR in VR. I was only putting my arms around air, but it felt like a warm hug anyway — like I was seeing someone I hadn't in a long time.
"It turns out visiting an art gallery filled with impossible, interactive, mind-blowing art is a lot more fun with a couple friends," MOR developer Colin Northway, best known for his work on Fantastic Contraption, wrote in an email. "It has changed a lot since inception, the social multi-user aspects have taken on a very central role."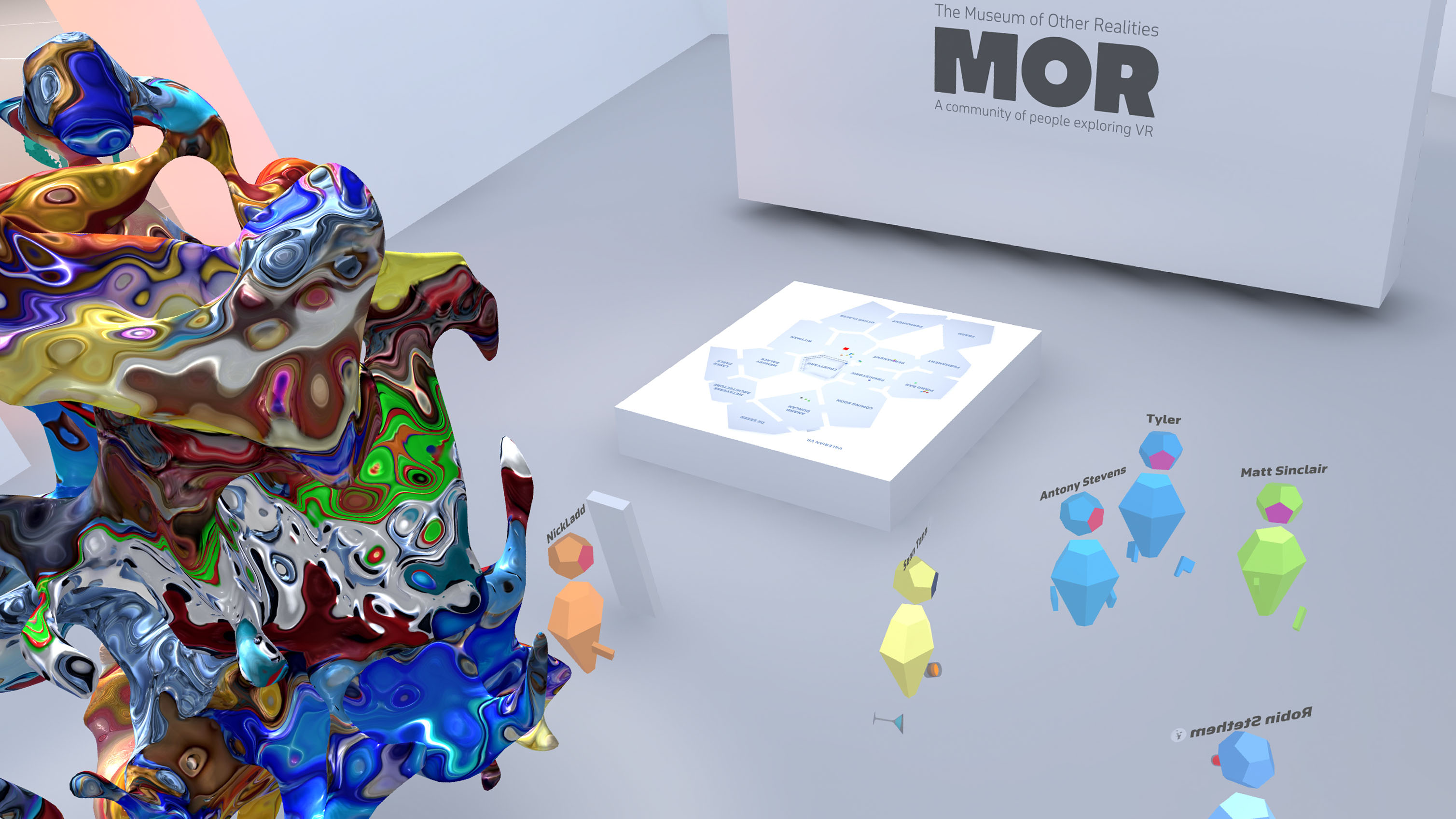 In one corner of the museum stood Balabanian's giant scans of the real world — including ancient steps worn by hundreds of years. We walked along the steps and I marveled at the grooves and cuts he reproduced from the original scene. He combined hundreds of photographs and used an array of software to produce this rendering of a place from the real world.
He was just one among more than a dozen creators I spotted in the MOR at one particular gathering, all standing on the steps he captured or milling around the gallery below. Many of these people I hadn't seen much, or at all, in the real world. Their avatars were basic geometric shapes, but I recognized the names floating over their heads from Twitter.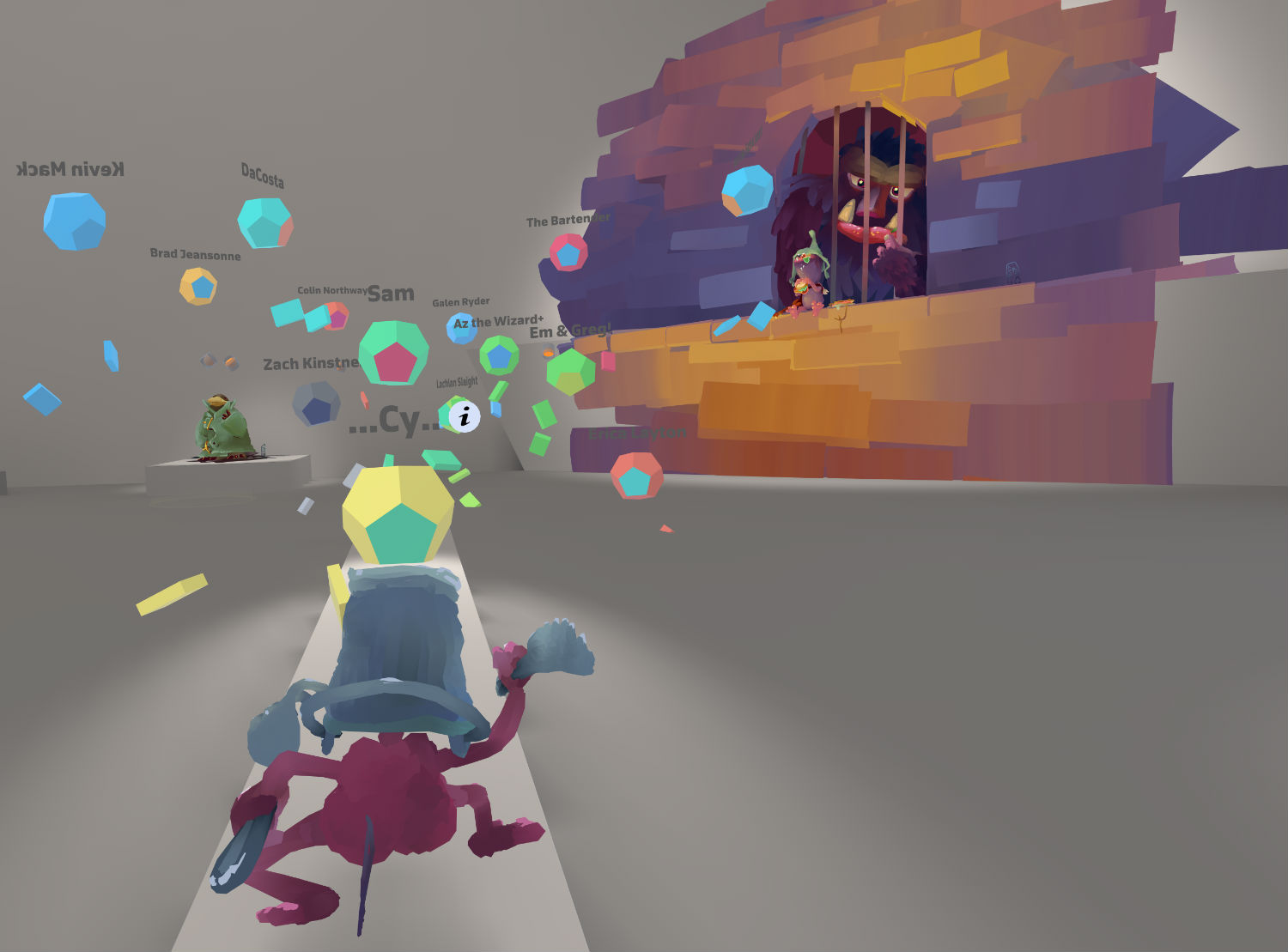 Avatars are, of course, matched to real world head and hand movements, which bring to life these super simple representations. The MOR also uses audio technology from Valve to realistically spread voices throughout the museum. So I barely hear a far off group at first and then, as I move between individuals, I hear them loudly all around. I wanted to listen in on an interesting conversation among pioneering creators one moment, and find a quiet corner to admire the art on my own the next. It was as if I was at the opening of a real art gallery.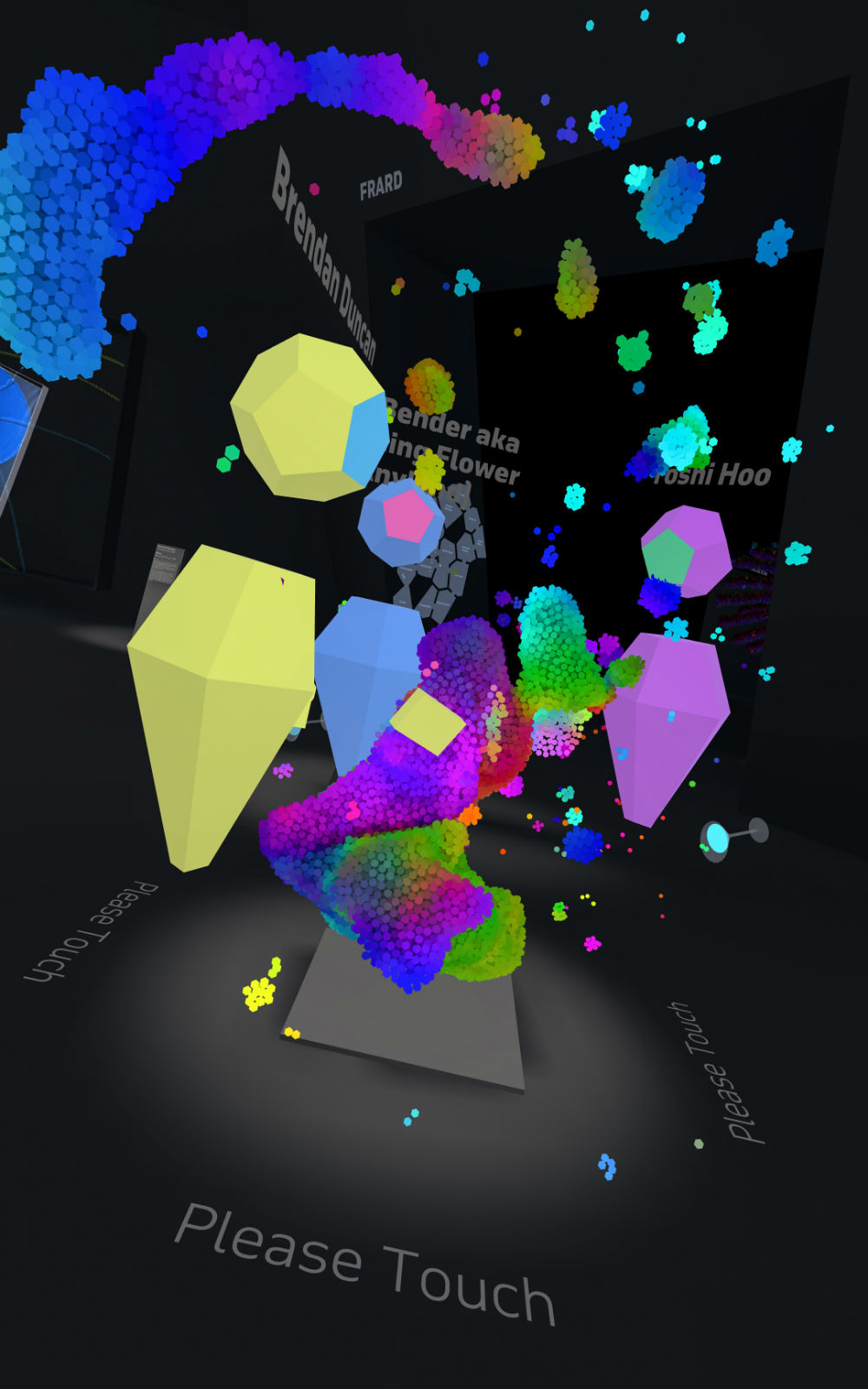 "I began building the MOR because people started making all these strange but very compelling VR experiences," Northway wrote. "I found myself even more drawn to these weird art projects than I am to games. I started working on a few strange experiences myself but it's so hard to get people into them, you'll see it on twitter but if it's a small experience people won't take the effort to download it and try it. So I decided to start working on a way for people to experience all these wonderful things creators are making in VR and that's the MOR."
There are some talented artists exploring what they can do creatively with a game engine like Unity — and the immersive quality of VR — while others are producing increasingly complex works with VR-based art tools like Tilt Brush, Medium and Quill. Among the creators bringing their work to the MOR are artists like Liz Edwards, Danny Bittman and Isaac Cohen. What was once artwork experienced in the solitary confines of a universe built for one, at the MOR becomes a social phenomenon commented upon and shared by an entire community.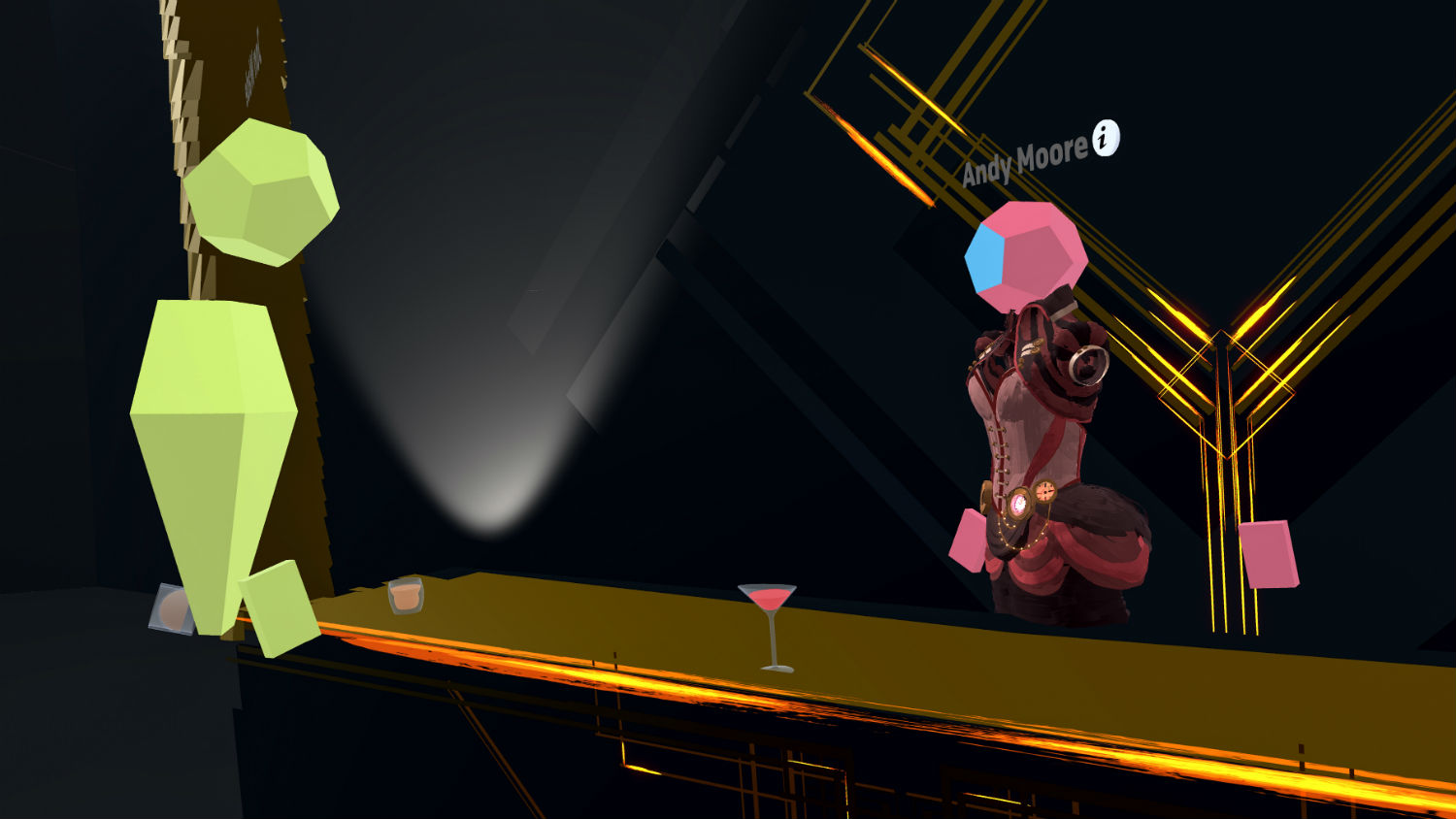 The people buying the first VR headsets in the greatest numbers are usually getting these systems to play VR games. In addition, the virtual storefronts selling these games don't do a good job letting people find the art that's already there. This means few dollars are going to some of these creators working at the cutting edge of a brand new medium.
That's something Northway and MOR co-founder Robin Stethem might change with their virtual museum.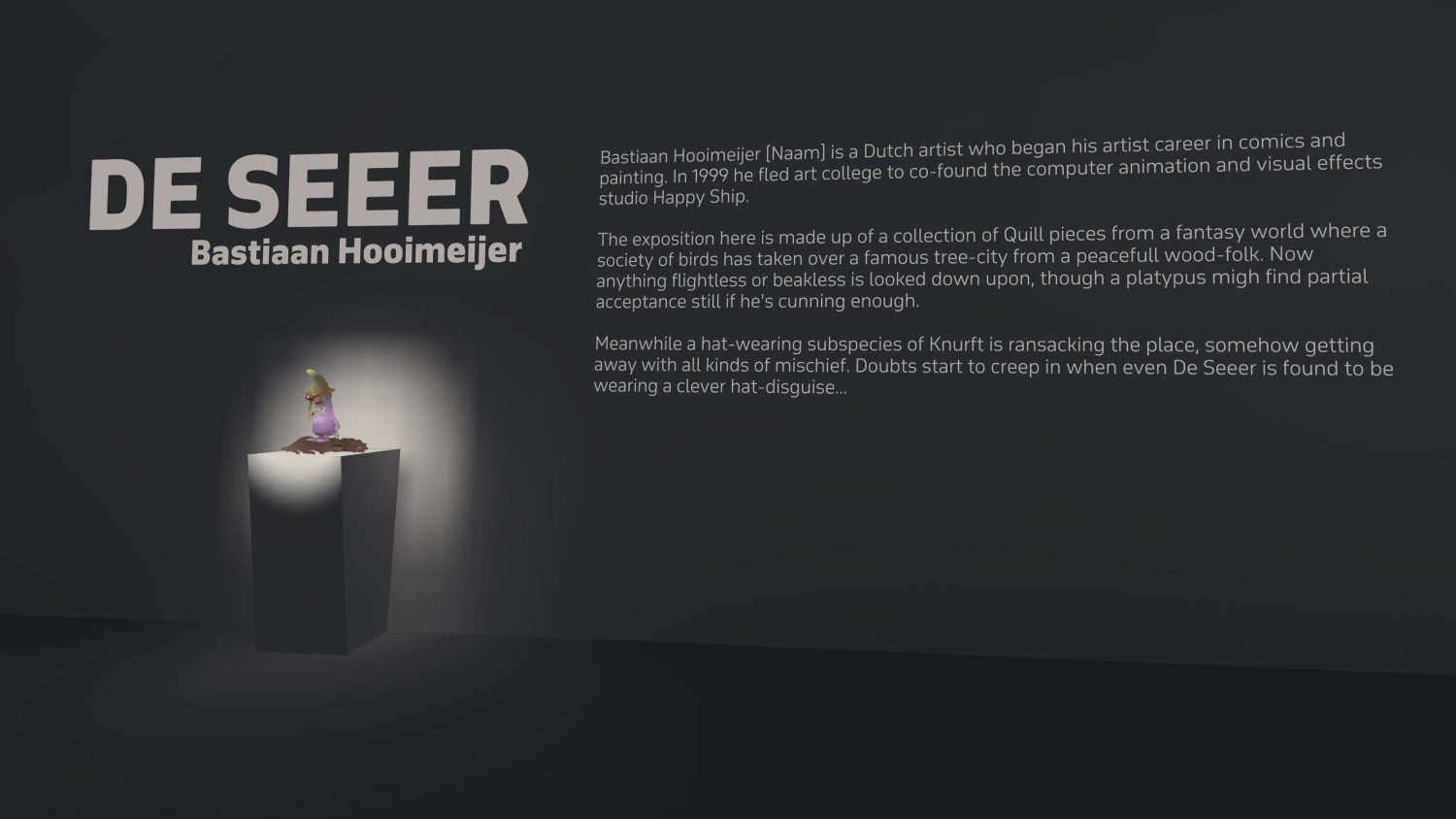 Northway is currently trying to get a donation system up and running for the MOR, and they expect to keep the museum as invite-only until the public launch sometime next year.
"I also think the best way to get more of this strange wonderful VR work is to pay the people who make it. I believe there is a big audience for this if you can get it in front of them in a compelling way and I think they'll be very willing to support the people doing this work. Then the snowball starts rolling bigger and bigger, people make more amazing work and bring in an even more excited audience," Northway wrote. "I know it's strange to say but after spending a year watching people react wide-eyed to this amazing art I think it's going to be a big part of the future of VR."