A complete version of the HTC Vive Pro system with next generation base stations is around $1,400 plus tax.
The new bundle announced today by HTC includes two future-proof base stations that, when combined with a future software update and two additional units, should ultimately enable SteamVR 2.0 Tracking across a huge 10 meter by 10 meter space.
The existing Vive Pro bundle brings together the Vive Pro HMD with original generation base stations which can only track as far five meters by five meters, for around $1,100 plus tax. The Vive Pro HMD is $800 on its own as an upgrade for people who already have base stations and controllers.
While this new Vive Pro package is seemingly expensive by consumer standards — you could buy a Rift plus its PC counterpart for roughly the same price as this $1,400 Vive Pro system — this particular bundle is specifically geared toward the highest end professional buyers. Also of note that "Commercial use" of the system requires an additional $200 service that includes "device management" utilities, support and "tailored hardware warranties."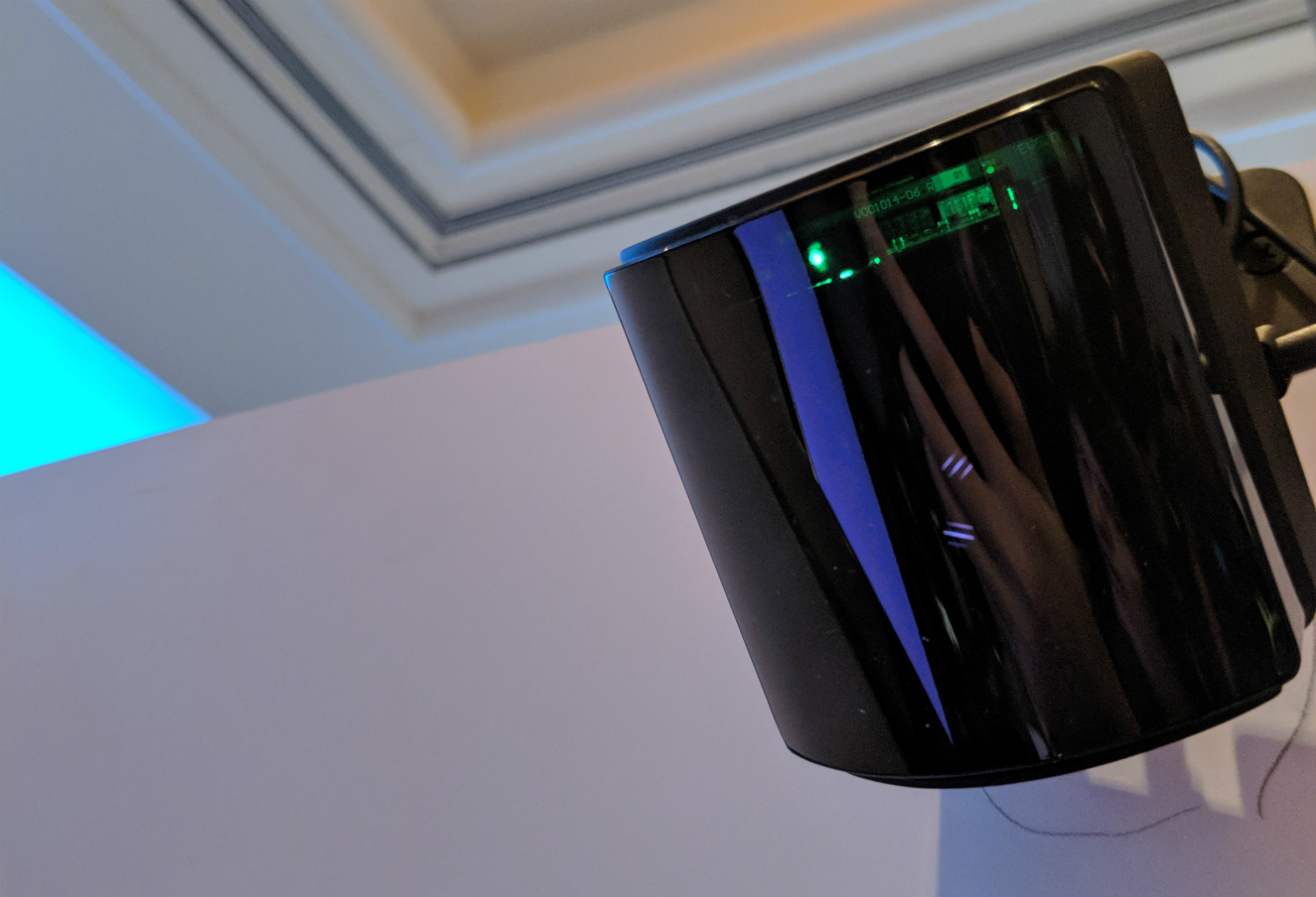 Some VR startups building location-based attractions use reliable but expensive OptiTrack or Vicon cameras to make large-scale backpack-powered VR systems work. The cost of those cameras can add up very quickly into the hundreds of thousands of dollars though. A few thousand dollars for a Vive Pro HMD, four 2.0 base stations, Vive Trackers and Trackstraps are affordable in comparison. This Vive Pro system could potentially provide full-body tracking for certain kinds of medium-sized location-based VR attractions. This use is a hypothetical right now because expanding the play space that far depends on a software update "to be delivered at a later date."
Two of the 2.0 base stations, which we glimpsed for the first time at CES earlier this year, are included with the purchase of the $1,400 system and can track up to six meters by six meters. It is also worth noting that HTC just released an AR-focused software kit for the Vive Pro, effectively turning the device into a development unit for building both VR and AR experiences.