Update: This post was republished to coincide with the release of Beat Saber on PSVR.
XRDC is a very tiny event. It takes place near the end of the year in San Francisco (formerly it was called VRDC, but the industry is expanding and they wanted it all under one roof) and a few dozen industry executives, developers, luminaries, and press all gather together to network, try out a few demos, and attend talks. Mostly it's for networking and talks though. The "show floor" had maybe six or seven booths total.
As a result, the best part of XRDC for me this year was the Beat Saber talk hosted by Beat Games CEO and co-founder, Jaroslav Beck. He discussed the project's origins, where the concept came from, how they've found so much success, and what's next for the studio.
Humble Beginnings
Beck began his talk by explaining that Beat Saber owes a lot of its creation to a critically acclaimed and massively popular mobile phone game named Chameleon Run by Hyperbolic Magnetism. It's a simple little game in which you control a small character that is constantly running at high speeds while you make him jump and change colors to match platforms. That's about it.
Now if you extrapolate on that idea of color switching and contact, it makes sense that the premise could lead to what we now know as Beat Saber. Albeit just a way cooler, more polished, and impressive version. Beck mentioned that the neon aesthetic inspiration comes from Tron, which should come as no surprise at all.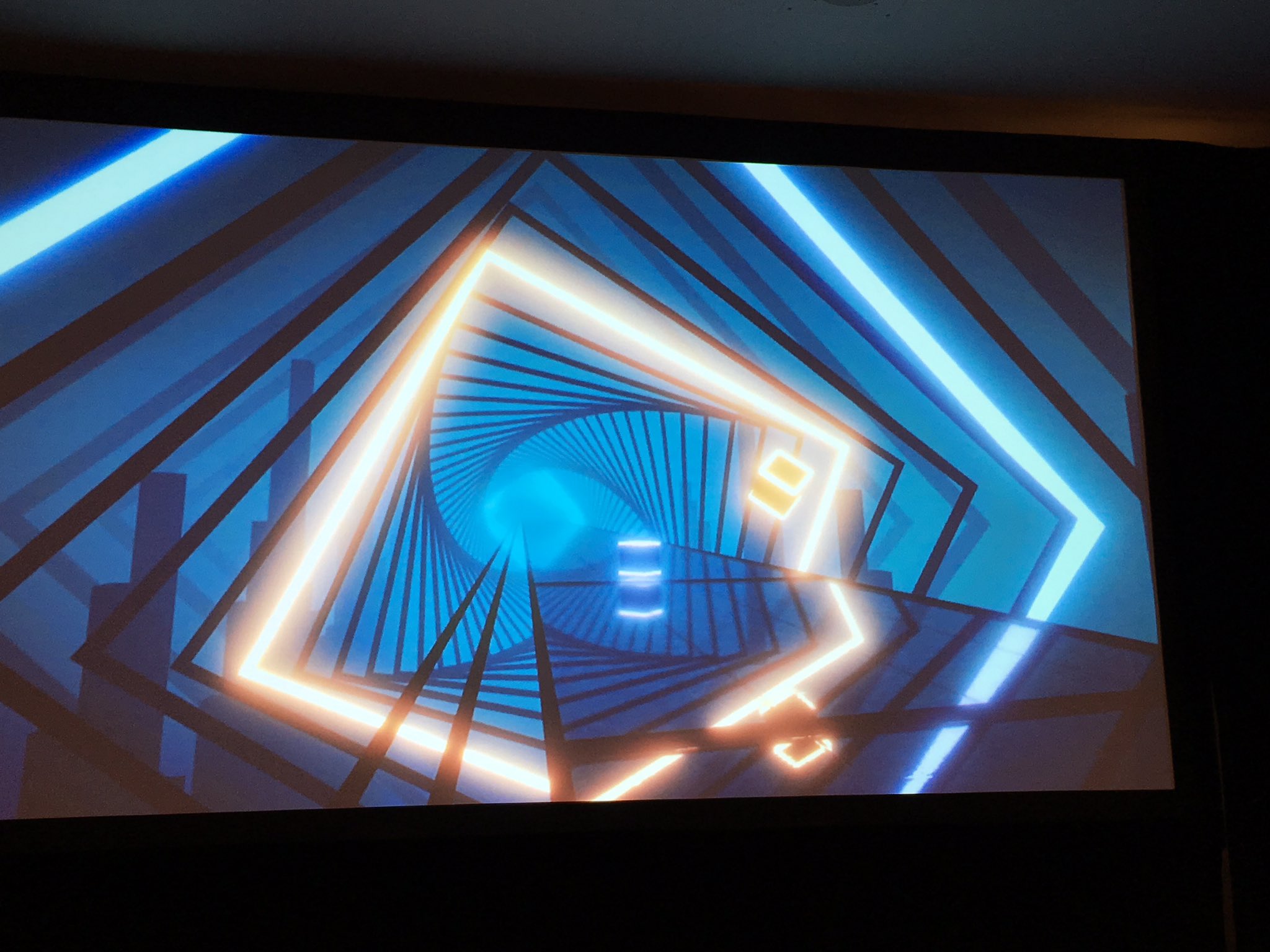 In the image above, you can see the first initial prototype for Beat Saber (compared to the final version of the Early Access release pictured below). Beck said the initial prototype with all of the core designs and gameplay mechanics was completed in just a single week.
"We worked for the next year and a half just on polishing the last 10% of the game, which made all the difference," Beck said.
Prior to working on Beat Saber, Beck mostly contributed his musical talents to AAA game studios for properties such as Overwatch, World of Warcraft, Star Wars, Call of Duty, Starcraft, and more.
"We agreed I'd make a soundtrack of 10 songs to be included and customized for the game," Beck said. And $100 Bills, one of the most popular tracks in the game today, was that first test. Beck and developer Jan Ilavsky collaborated back and forth between crafting new tracks and mapping the beats, iterating and polishing along the way.
Organic Viral
According to Beck, the team at Hyperbolic Magnetism and Beat Games did not spend a single dollar on marketing. Instead, they got lucky. By partnering up with LIV, a mixed reality capture and software studio, they crafted videos like the one you see above to not only sell people on Beat Saber, but to sell people on VR in general. And it worked.
"Suddenly we thought, 'What are we going to do about this?'" Beck said. "The game isn't even finished yet! But there is a chance that this could help the industry as a whole become more successful."
At the start of his talk, Beck said that videos of Beat Saber had, collectively across the internet, been viewed over one billion times. That's "billion" with a "b". Fueled by that hype, Beat Saber sold over 100,000 units in just a single month. Most VR developers would love to reach that milestone over the entire life of their release.
"We weren't ready for that at all," Beck said. "And we were even more nervous about what would happen next."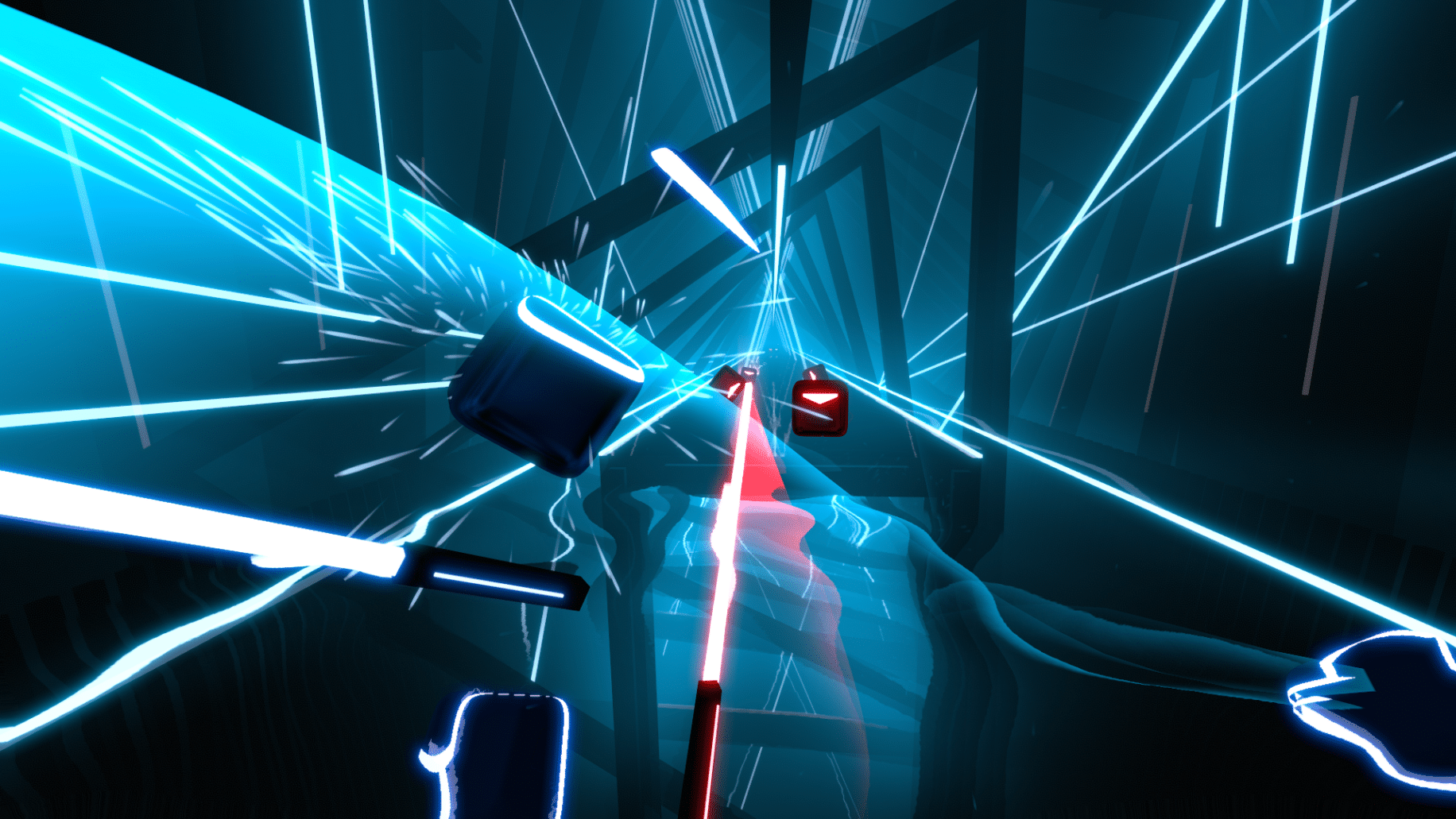 Somehow, Beat Saber seems to have done the impossible thus far. Despite the odds, it's become an immediately recognizable viral sensation that everyone loves. The secret sauce? In addition to being simple and intuitive in a way that anyway can play it, Beck says it's all about passion.
In a follow-up interview with me after his talk, Beck explained that they simply made the game they wanted to play. "We didn't make something for other people," he said. "We made what we wanted to play and what we were passionate about. As a result, the quality shined through. Focusing most of our time on polishing the final 10% of the game is the best decision we made."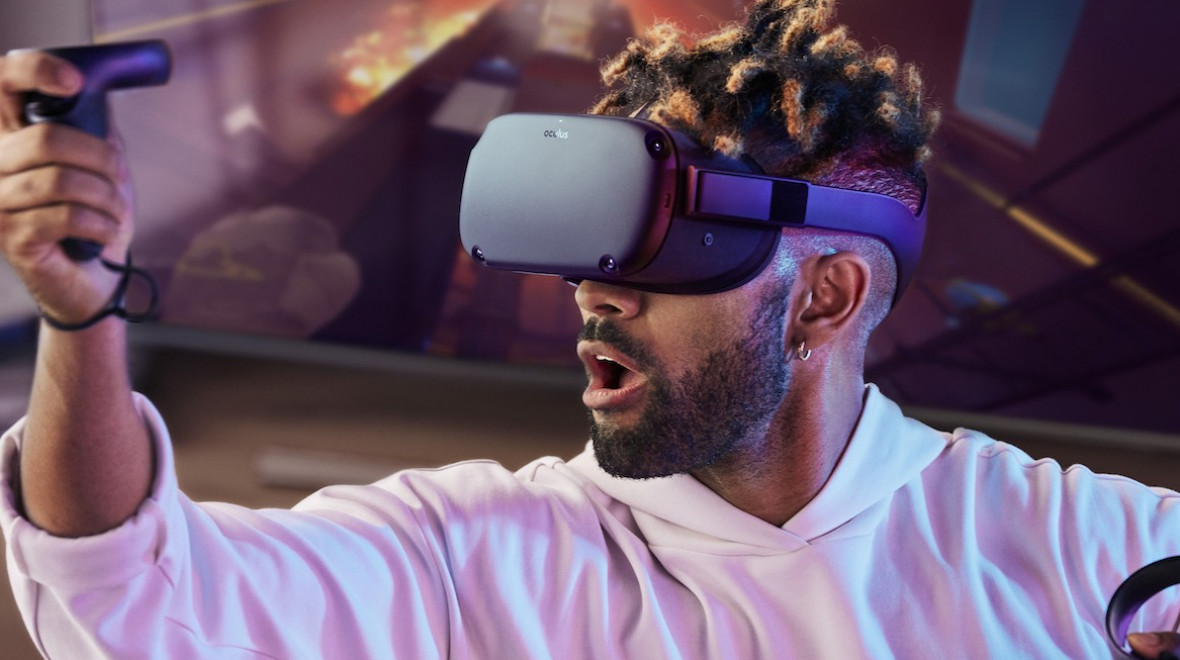 PSVR, Oculus Quest, and Beyond
Beat Saber first launched into Early Access back in May of this year with only 10 songs — that's been about six months ago now and only one new track has been added since. Luckily the community has picked up the torch with modding tools to create custom beat maps for a wide variety of songs, but none of them are as fine-tuned as the original selection of hand-crafted music by Beck.
"I'm still working on the music," Beck said in our interview. "I don't have that much time, as I am trying to do all these deals just because we are all sharing roles on the team. I spend my time working on contracts all day long, which is not the best thing, but I still try to find time to do music. But in the future there will definitely be some music from me and the community."
Going beyond new tracks, Beat Saber is coming to PSVR by the end of this year as well (clock's ticking!) and there is planned multiplayer support shortly after that. Then, there's the tantalizing prospect of the Oculus Quest.
Beck could neither confirm nor deny plans for a Quest port, but he did say during the talk that they intend to bring Beat Saber to as many platforms as it makes sense as long as the experience can be perfect. All signs are pointing towards a Quest version being available when the headset launches in Spring 2019.
---
What do you like best about Beat Saber? Let us know what you think of the game and what you want to see out of a full release when the time comes down in the comments below!